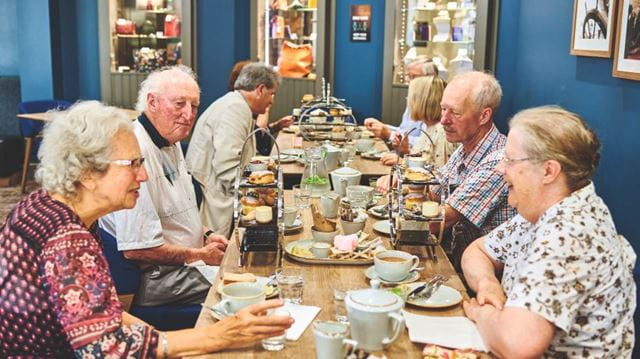 Sunshine is pouring through the glass roof of the restaurant at Bournemouth West Cliff Hotel. Outside, the turquoise pool glitters as a boy and his dad dive for a pair of goggles and come up laughing, dripping diamond droplets. The doors of the bar open out onto a terrace where sunbathers sip an early gin and tonic, and potted palms wave lazily on a soft sea breeze.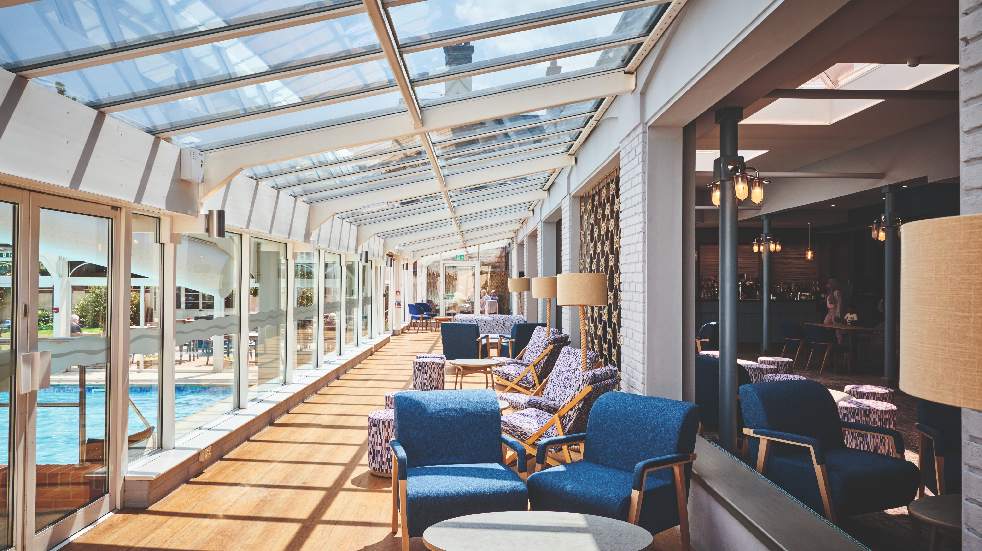 Anne and Raymond Gilbert, from Dorchester, are the first of the Dorset Group to arrive. The hotel's general manager, Tony Giauna, invites them to sit on comfortable chairs, with a backdrop of sailors' knots created from coarse rope. "Thank you for bringing the sun with you!" Tony says. "Can you come tomorrow as well?"
It isn't long before they're joined by Les and Jackie Cherrett, who have arrived in their Aston Martin Vantage – with a CSMA badge on the grill, of course. Phill and Mary Brinson pull up more chairs, and then the set is completed by Alice and Doug Lazenby. It's admittedly smaller than usual gatherings, and there is no hugging or shaking hands, but it's no less friendly.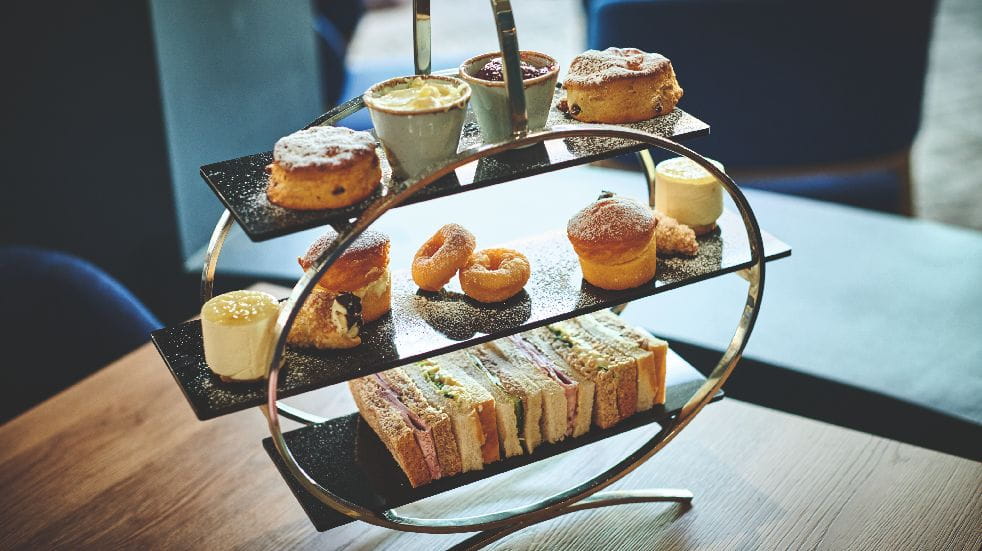 Once everyone takes a seat at the tables, which are neatly laid for afternoon tea, the masks come off and smiles are revealed. It's the Dorset Group's first get-together in 15 months, and a very welcome return to in-person meetings for this sociable bunch. "It's good to see people again – good to see they've come through the pandemic," Anne says as she sips a cool drink garnished with fresh mint. The group's last meet-up was in February 2020: "The restrictions came in just before the March meeting. We went out for lunch in February and that was the last one." As the Dorset Group's secretary, and a Boundless member for 19 years, she has been sending around newsletters and keeping in touch with members by phone and email.
"We haven't been able to do Zoom meetings because the majority of our members are not really au fait with the technology, but we have been able to send out newsletters – and a lot of Dorset quizzes," Anne laughs. "I now know all these really weird facts about Dorset that I never knew before!"
---
Back on the road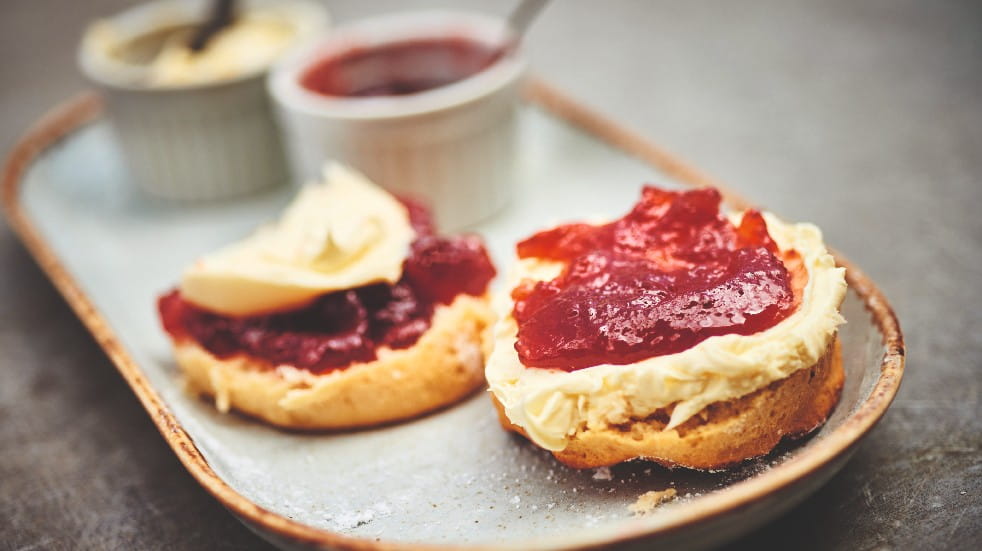 The Dorset Group has around 60 members. In normal times they meet monthly, with a varied programme of talks from guest speakers, skittles nights, evening meals and special day trips. They were named 'Group of the Year' in 2017, and celebrated their 50th anniversary in 2018 with a day on the Swanage steam railway, which many around the table remember happily.
The uncertainty of the past year has been difficult, Anne reflects, and "a bit deflating" when carefully organised events had to be cancelled: "But people have been very understanding, and we've been able to get going with a proposed programme for the rest of the year. Other people are raring to go again. I definitely am!"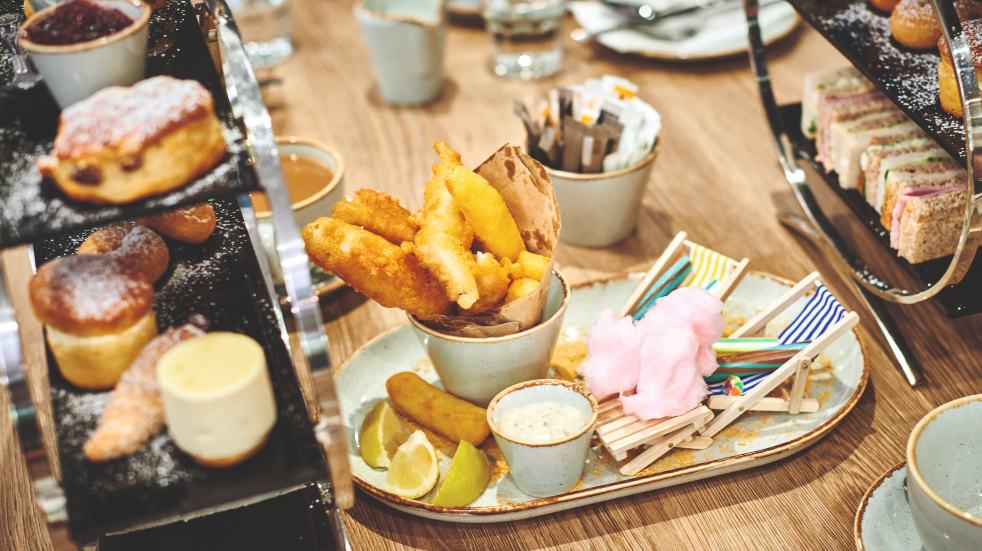 There's a sudden hush as the spectacular three-tier 'Beside the Seaside' afternoon tea is brought in. Everyone reaches for a camera. On the bottom levels are fresh sandwiches, with cream cornets, neat lemon cheesecakes, golden mini doughnuts, and dainty Victoria sponges dusted with sugar. At the top are the soft fresh scones, with generous pots of thick clotted cream and sticky strawberry jam.
A sharing plate of hot fish and chips sails in on the scent of vinegar, accompanied by pink twists of candyfloss, and miniature striped deckchairs for sticks of rock to sunbathe in. Friendly staff serve teas and coffees to wash it all down, and Les raises his cup. "Here's to everything getting back to normal soon," he says.
---
Positive habits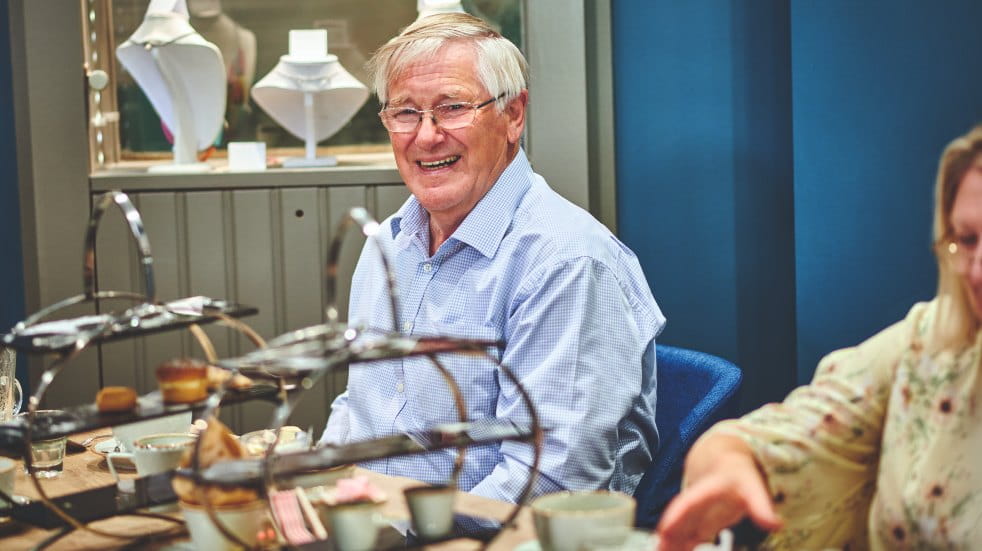 Bournemouth residents Les and Jackie are sharing a table with Phill and Mary, who live in Dorchester. Both Les and Phill have been Boundless members for some 30 years. Phill fondly recalls a trip on the paddle steamer Waverley with the group, and all four have enjoyed car treasure hunts and many nights playing skittles.
"We've made some very good friends, and things become a habit – but it's a very nice habit, a very social habit. Some people would call it a rut, but I don't go that far," Phill says with a twinkle in his eye. Jackie puts a scone on her plate. "It's just nice to get out and about again and be looking forward to things," she says. "And we've got good weather and all," Les adds. "I even brought one of my nice cars!" Keeping their classic car collection running has helped to keep them occupied during the pandemic.
They say, almost in unison, that the afternoon tea is "lovely"; and when it comes to the lively debate of the day – whether or not to put the jam on a scone first – both opt for cream before jam. "I don't think it's a county thing – it's not like Devon and Cornwall. You can do whatever you like in Dorset!" laughs Jackie, and Les says: "You can put jam, then cream, then jam again!"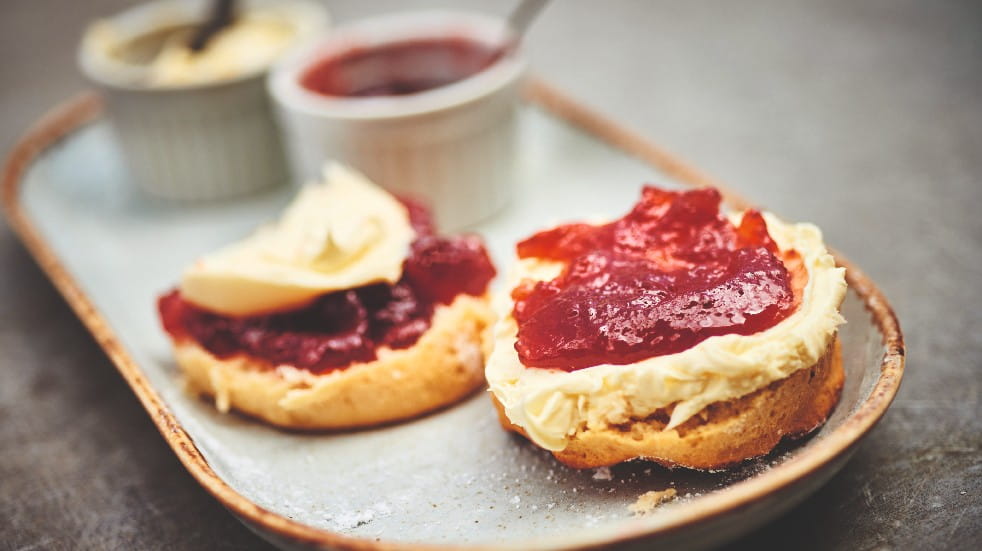 There's a second round of hot drinks, and then talk turns to the Dorset Group's upcoming events. Monthly meetings were due to resume in August, although a planned paddle steamer trip had to be postponed (due to a broken boiler, not Covid), but in September there's a talk about classic film The African Queen alongside a long-overdue AGM.
For Doug, a Boundless member since he bought his first car aged 23, it's the social events that keep him coming back. When he and Alice moved to Dorset, they "literally joined everything"; and while their membership of other groups lapsed, Boundless has remained a constant.
This summer they are celebrating being married for 50 years ("It's either commiserations or congratulations," Alice quips, before quickly adding, "It's congratulations!") and the resumption of group events brings the big party they're planning a little nearer. Friendships, family: the pandemic showed us the true value of the people we choose to spend time with.
"It did leave a hole," Raymond says of the Dorset Group having to cancel their programme of events last year. "There were quite a few evenings where I said, 'What are we going to do tonight?' Being here today is very good." Sitting across the table, Doug smiles. He looks around at his friends, his wife beside him, and the crumbs on his plate, and says: "What more can you want?"
---
Book an afternoon tea at west cliff
'Beside the Seaside' afternoon teas are available at the Bournemouth West Cliff Hotel from now until the end of September, but must be pre-booked – visit bournemouth westcliffhotel.co.uk/tea
---
What the dorset group did next...
The next event planned is a talk on the true story behind the film The African Queen. To find out more about joining any of the Boundless groups visit boundless.co.uk/community