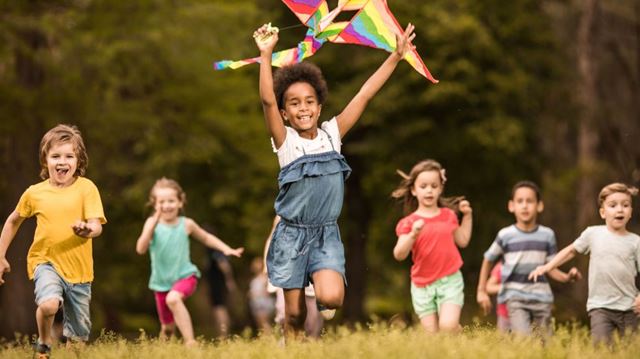 The summer holidays are all about having a good time, but for lots of kids that means staying inside and gaming on their consoles.
However, it's important to encourage them to keep their bodies moving and their minds thinking. Doing something energetic doesn't have to cost the earth – from organised games (why not take inspiration from the Tokyo Olympics?) to making a kite, our top ten list includes imaginative ideas that will give the kids a memorable break. Whatever their age or interests, we've got it covered, so you can look forward to a summer of fun.
---
Beach or garden Olympics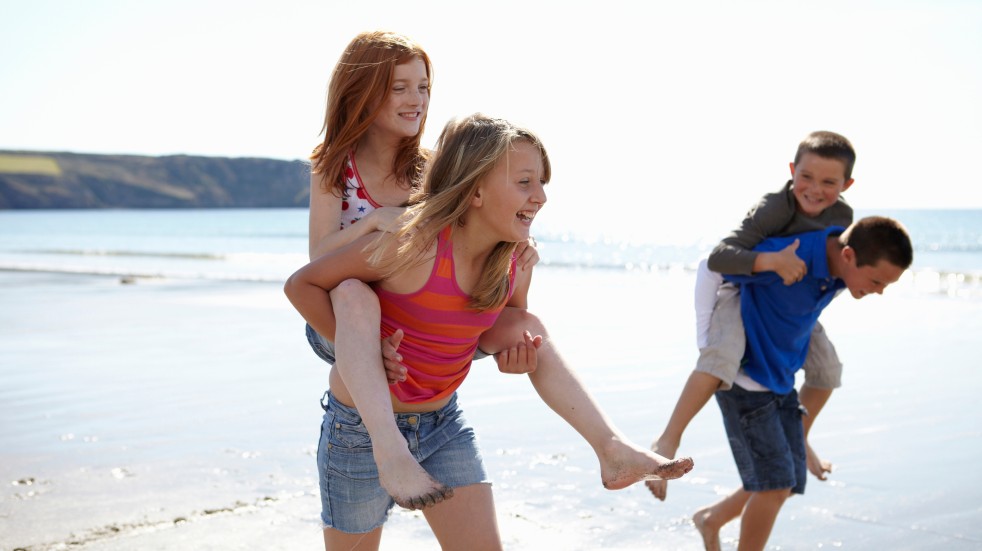 Feeling inspired by the Olympics? Why not put on your own games for your family or friends? You don't have to go as far as creating your own opening ceremony (although it would certainly add to the sense of occasion!) – the key thing is to keep it fun with games that will appeal to all ages.
From an egg-and-spoon race to tug-of-war, let your imagination run wild with activities for teams as well as individual athletes. Why not choose a theme to base the events around, or make it fancy dress? Don't forget to keep a record of the winners and runners-up so that you can end the day with a lavish medal ceremony. There are lots of resources online to help make this an event to remember.
---
Fossiling
There's nothing like building a sandcastle when you're on the beach, but if it's not sunny enough to sit around, why not go in search of fossils instead? Book an organised walk with a guide to show you the best spots and what to look for, or have a go at finding fossils as a family adventure. It's tempting to go for the bigger stones, but often it's the smaller pieces among the beach pebbles that conceal an ancient fossil.
Get the kids to keep an eye out for regular lines, marks or patterns on pebbles, like the ridges or growth lines of a shell. A hammer is a useful bit of kit (a geological one is better than a builder's hammer, as it has a sharp, pointed edge to crack open rocks and stones – just don't forget protective goggles), while a camera, notepad and pencil are helpful but not essential. If you're a serious hunter, head to the Jurassic Coast in East Devon and Dorset, the Isle of Wight and the east coast of Yorkshire, which are the most famous places.
---
Go barefoot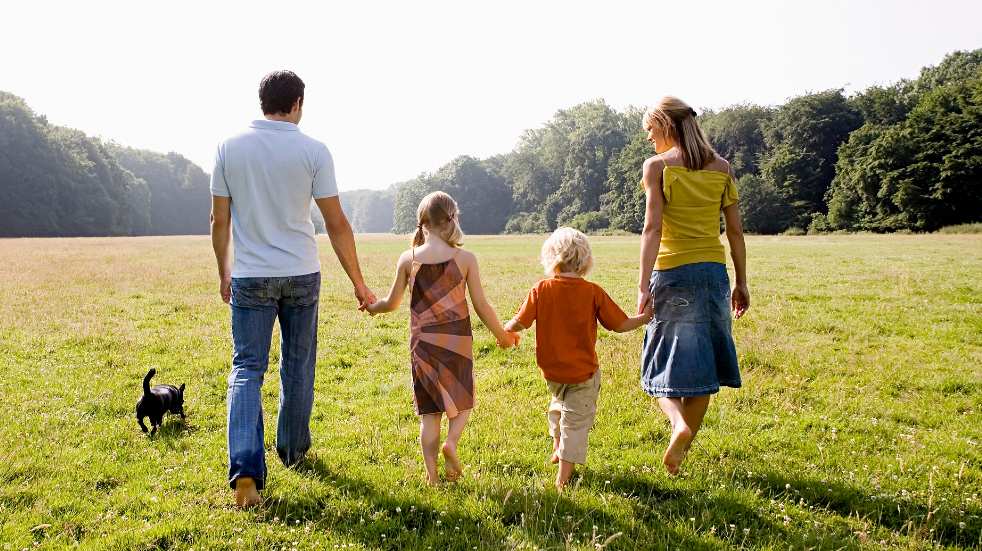 Rather than spending the holidays asking the kids to put on their shoes, why not harness their free spirit and take them on a barefoot walk? Also known as 'earthing' or 'grounding', this latest craze is said to benefit both mind and body by harnessing the natural energy of the earth.
Kids will love the sense of freedom, and it's a great way for the family to enjoy a shared experience, whether you're running on soft grass or squishing through muddy puddles. Obviously, watch out for glass or other sharp objects – and don't forget to take a towel.
---
Star gazing
A magical experience whether you're looking with the naked eye or through a telescope. Choose a night when the sky is clear and there isn't a full moon (you can check moon dates before your trip), because the darker the sky, the better chance you'll have of seeing the stars. (Don't be put off if you're city-based – just find somewhere as far away from streetlamps as you can.)
There are also some great apps to help you identify a range of celestial objects: try Night Sky and Sky Guide.
---
Find an ancient tree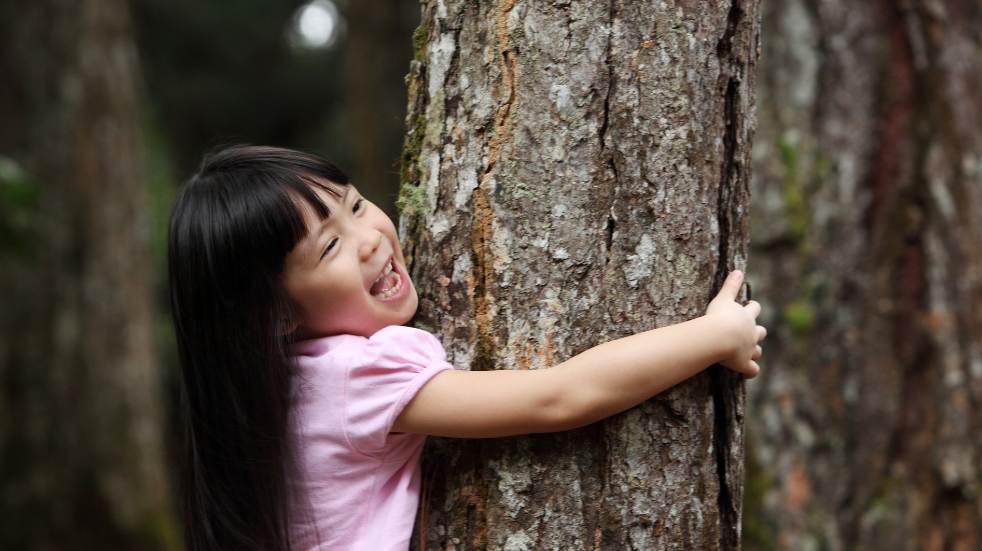 For the last 15 years, the UK's largest woodland conservation charity, the Woodland Trust, has been busy recording Britain's ancient trees. It has created a database that holds information about the tree's location, how old it is and what it looks like. Over 175,000 trees have been recorded to date, but the Trust believes there are more to be found.
Why not do your bit and take the family out for the day in search of an ancient specimen? Keep a look out for broken branches, damaged bark and signs of decay, which are the battle scars that show the tree is old, then take a photo and record your findings on the Trust's website.
---
Cycle along a disused railway line
All over the country, scores of disused railway lines have been converted into cycle paths, more often than not with a cafe or two along the way. Part of The National Cycle Network, a staggering 4,000 miles are ready to be explored whether you're on a bike, on foot, on horseback or in a wheelchair. For maps and more information, click here.
---
Make and fly a kite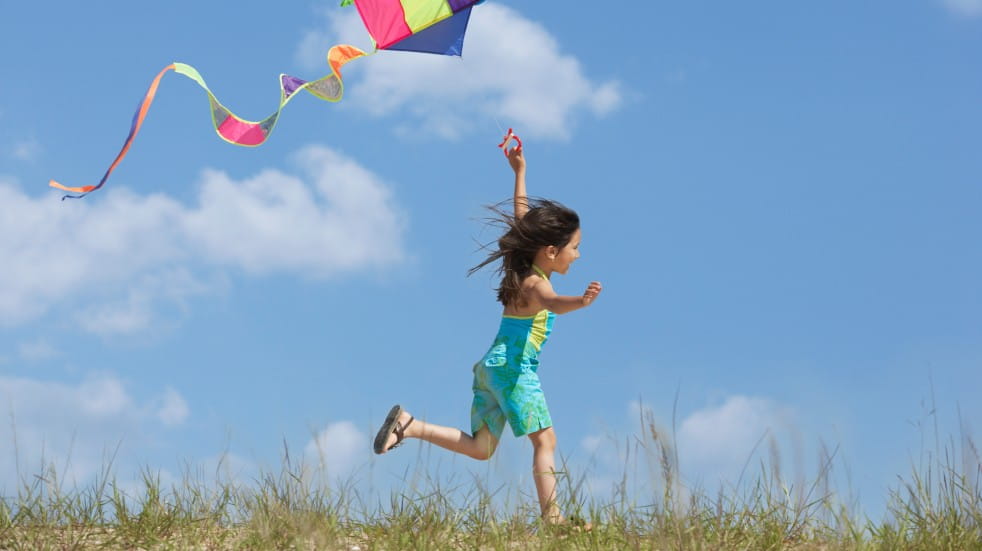 In the words of Mr Banks in the much-loved film Mary Poppins, "With tuppence for paper and strings, you can have your own set of wings." These days. you might have to spend a bit more than tuppence to make a kite if you don't have the materials lying about the house, but it's certainly worth the small investment.
Go online to find a template for a kite, which can be anything from a rectangular sheet of paper to a more elaborate design that needs painting and accessorising. Then wait for a breezy day, pack a picnic and set off to a nice open space where you can send it soaring.
---
Press flowers
Challenge the kids to collect their favourite flowers and foliage when they're on a walk or exploring in the garden. Once home, they can press them in preparation for future crafting projects. Drying flowers is easy to do, and although you can buy a special press, it works just as well if you use some kitchen roll and a few books.
Blooms that are naturally flat, like pansies, daisies and violets, work best, as do leaves – ferns are especially good because they're thin and create interesting shapes when dried. Press individual stems in between layers of newspaper or kitchen roll, weighed down with a heavy book for up to a month. If you're picking wildflowers, only take one or two, ensuring there are plenty left behind and that they're not rare or threatened species. For an up-to-date list, click here.
---
Go paddleboarding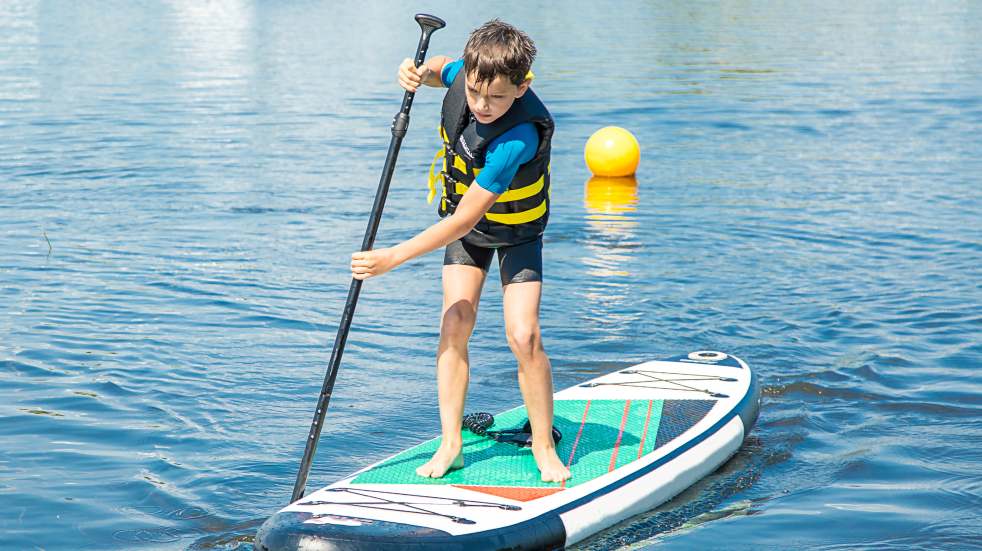 You can't beat being on the water if the weather's warm and dry, and paddle boarding has become a popular pastime in recent years. Whether you want to hold races or gently paddle up and down the river, watching out for watery wildlife, this is a brilliant activity. Super-easy to master – you can sit or stand on the board, depending how confident you feel – it's ideal for kids of all ages.
Join a guided session or hire boards to create your own version of a Swallows and Amazons-style adventure. Always wear a lifejacket, and it's a sensible idea to go upstream first, so that if you're tired the flow of the river will carry you on the way back.
---
Go on a scavenger hunt
The old ones are the best, and this is certainly true of scavenger hunts, which are said to have been invented by American gossip columnist Elsa Maxwell in the 1930s. Simple to plan, all you need is to provide a list of items for your scavengers to find within a set time limit.
There are unlimited resources online, with ideas that will suit all ages and interests. The first to find all the items wins, or, if nobody finds everything on the list, count up to see who has the most at the end of the time limit.
---
We'd love to hear from you
If you try any of the activities we've listed on this page, let us know how you get on by leaving us a comment on Facebook or Twitter.
Photos: Getty Images