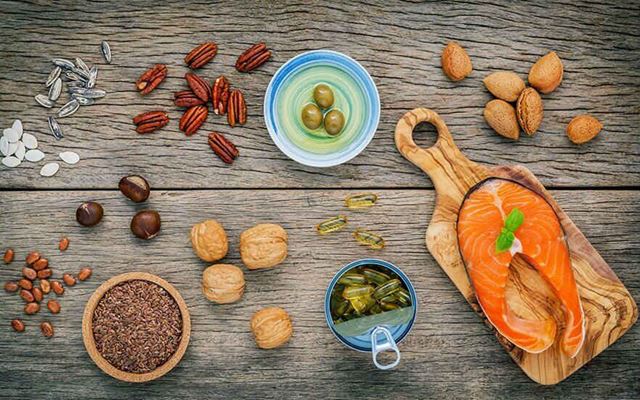 ---

'Functional food', for specific health complaints and general wellbeing, has been on the rise for a while now – and the trend is accelerating. And with today's consumers increasingly eager to try new tastes and foods, there are going to be some interesting new products coming to the fore over the coming years. Here's what you might well be eating in 2017. Fancy it?
---
1. Vegetable yoghurt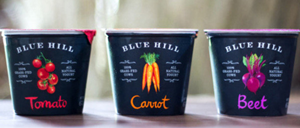 'Yuk!' you say? Well food analysts say this will become the trendy new food of choice next year, replacing traditional sweet flavours in the fridges of health-conscious shoppers. Carrot, beetroot and sweet potato yoghurt have proved an unexpected hit in the US and will soon be making a mark in Britain, according to a recent Waitrose food trend report. Roast potato ice cream anyone?
---
2. Fake Meat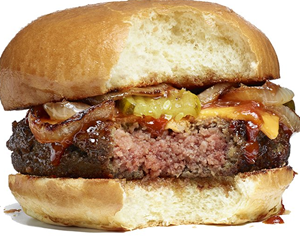 The vegan burger from the Bill Gates-backed Impossible Foods was one of the biggest food stories of 2016 and faux meat products are set to expand further into our diets over the coming years as vegetarianism and veganism become more mainstream and more companies invest in meat-free but meat-style foods.
---
3. Algae and seaweed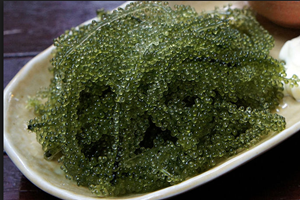 Kale's still popular, but algae and sea vegetables are closing in. With the rising popularity of vegan diets and the sustainability of eating fish an issue that won't go away, the market for algae is likely to increase. Algae are of excellent nutritional value as they contain complete protein, fibre, omega-3 fatty acids, many vitamins and minerals.
Expect to see more algae and seaweeds on menus – but also hidden in dishes, shakes and oils.
One new product worth a mention is I sea Pasta, by Seamore - a packet of dried seaweed which when cooked (or soaked, or soaked and cooked and cooked and rinsed, depending on how seaweedy you like it...or as the company refer to it how much 'seabreeze' you like) resembles tagliatelli. But you don't have to just use it like pasta, the recipe booklet shows it being used in a variety of meals, including desserts and in raw chocolate. With loads of fibre, anti oxidants, vitamins and minerals, it's a low carb, low calorie food rich in omega 3. seamorefood.com
---
4. Super spice me
Turmeric has recently come to the fore in the dietary supplements aisle and is an ingredient in a growing number of foods and beverages.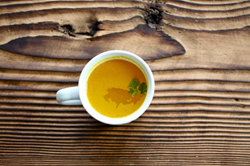 Nutritionist Lily Soutter (lilysoutternutrition.com) says, "Known for its potent anti-inflammatory benefits, it is the curcumin within turmeric which has potent antioxidant and anti-inflammatory properties, and which can relieve the pain of arthritis, as well as playing a role in cancer prevention and heart disease." Another spicy trend in 2017 will be for hot foods mixed with sweet: eg spicy fried chicken with maple syrup, jalapeno honey and jerk watermelon.
---
5. Purples reign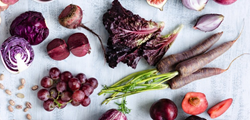 Purple kale, carrots, cauliflower, broccoli and the purple potato are all rich in anthocyanins - an antioxidant with disease-fighting properties. Anthocyanin'sare also especially common in berries, including blueberries, cranberries, raspberries and blackberries.
The purple colour found in beetroot comes from betalain pigments, another powerful antioxidant, which can soothe inflammation as well as boost immune function – plus they have also been shown to improve memory and brain function.
---
6. More probiotics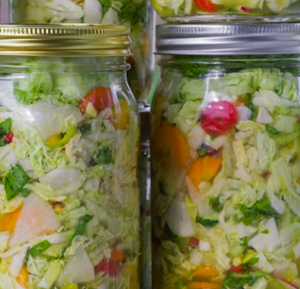 Probiotic yoghurts and supplements have been around for a while, introducing benign bacteria into our systems and aiding digestion and general wellbeing. But did you know you can now also buy probiotic chocolate – and even probiotic water?
Foods such as sauerkraut (pictured) and kimchi are also on the rise, as they're both fermented with strains of beneficial lactic acid bacteria. Kefir, which is almost like a drinkable yogurt, and Japanese miso soup, made from fermenting soya beans, also make great probiotic-rich foods.
---
7. Go to Goat's meat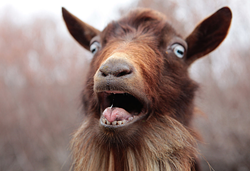 Goat meat, the staple North African and Middle Eastern cuisine, is one of the most widely consumed meats in the world – but not in the UK. Goat meat is low in fat and higher in protein than some meats and it's also higher in iron than beef, pork or lamb.
Expect the horned creature to be making its way onto mainstream menus in 2017 and beyond.
---
8. Oh broth, where art thou?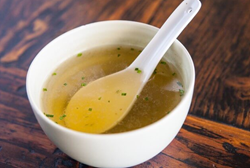 Everyone knows about the reputed healing properties of chicken soup, and broth brewed from beef and chicken bones has been made popular again by the Paleo diet. It's made by slowly cooking bones so that the marrow, cartilage, gelatin, collagen, amino acids, vitamins and minerals are released into the water. A long-established food in Asia, broths boost the immune system, enrich the blood and support the kidneys.
---
9. Fast food – but not as you know it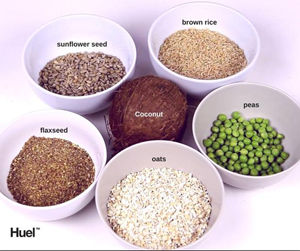 The yen for even faster food to accommodate those with busy lifestyles needs to have a healthy twist to please the millennials, and 'Huel' is one of a range of powdered foodstuffs that can be eaten in place of a 'normal' meal.
A blend of oats, pea protein, flaxseed, coconut, sunflower lecithin, sea salt, a bespoke vitamin and mineral blend (pictured) Huel is essentially a powdered mix of protein, carbohydrates, fats and fibre designed to provide complete nutrition and a sustained source of energy: a meal in a glass. Using no animal products and little packaging it's packed with phytonutrients, antioxidants, vitamins and minerals.
While it can't be described as delicious, it's already become a staple in this writer's household, where skipping meals followed by junk food binges and energy slumps were previously an issue. Now all the right vitamins and minerals are consumed in one drink, and my kids seem to have taken to it as well - bonus.
---
10. Tiger nuts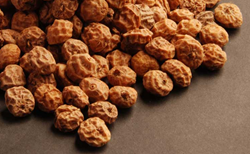 No relation to the cult snack made by Walkers... And they don't come from tigers... and they're not nuts. The small root vegetable known as 'chufa' grows in the Mediterranean and Africa, possibly going as far back as the Stone Age, and is high in fibre, calcium, iron, magnesium and potassium, amongst other valuable nutrients.
Tiger nut flour is a gluten-free, grain-free flour used in baking or cooking, and tiger nut milk can be drunk in place of dairy.
---
11. Grain-free meals


It's been nearly a decade since gluten-free foods came into the nation's kitchens, and now the new thing is... grain-free. Research has shown grain-heavy diets may cause allergies and digestive health issues for some consumers. Grains to avoid include wheat, rice, bran and oats, while it's thumbs up for quinoa, amaranth, buckwheat and flaxseed.
Quinoa has had some bad press recently as demand for it in Western diets meant it became too expensive for poorer people in Peru and Bolivia where it is a staple food. Step in amaranth (pictured) an incredibly nutritious, tasty, and gluten-free little grain that is under-appreciated yet relatively easy to find in health food stores. It's very high in protein, calcium, iron, and magnesium.
---
12. Wonky vegetables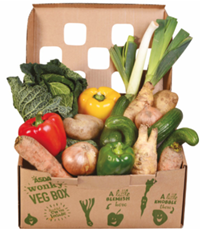 Unusually shaped or blemished produce tie in with the move towards a more sustainable diet. When you think up to 40 per cent of a crop of vegetables can go to waste because of the aesthetic requirements of supermarkets, it's a welcome move for anyone concerned about sustainability and the level of food waste.
Even Asda have jumped on the bandwagon, reporting their 'wonky vegetable box' (pictured) a huge hit among shoppers.
---
13. Rise of the humble Cauli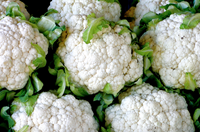 Cauliflower is a versatile vegetable that's low in carbs and calories and high in fibre, vitamin C, folate and potassium.
Put raw florets in a food processor to make cauliflower 'rice'; steam it and mash, or bake it whole. Cauliflower also contains compounds called glucosinolates, which are thought to have anti-cancer benefits.
---
14. 'Smart' snacking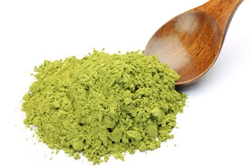 High-protein foods have always been popular with fitness enthusiasts due to their muscle repairing role, and they are now lauded for their anti-aging, cardiovascular health and weight-loss benefits. Meat-based snacks are naturally high in protein, but there's an increasing appetite for plant-based protein, such as pea protein by Nature's Plus, which you can add to just about anything.
---
15. Insects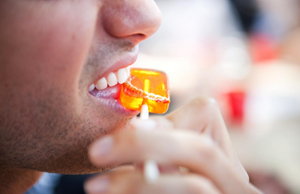 You might turn your nose up at the idea, but the consumption of insects is a common practice that's been taking place for tens of thousands of years. Just not in the UK.
Around
two billion people
regularly eat insects as part of their diet, and more than 1,900 species are edible, a sustainable food source, and nutritious. The most commonly eaten bugs are beetles, caterpillars, bees, wasps and ants. YUM!
---
16. Chewable coffee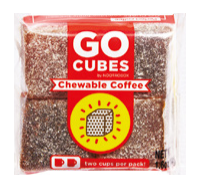 Yes it's true. GO CUBES have catapulted into the caffeine scene as a chewable alternative to your morning cup of coffee. "It's the easiest way to always have coffee on hand with no mess & no stress," claim the manufacturers.
Each Go Cube amounts to about half a cup of coffee, and the vegan-friendly cubes come in three different flavors: mocha, latte and classic drip. Alongside caffeine, the cubes are also outfitted with "supplements" to help keep your brain alert. The compounds include various amounts of vitamin Bs and Folic Acid.
Not for the faint hearted. go-cubes