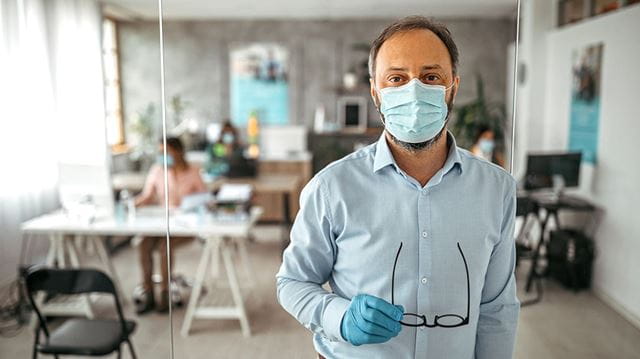 In a remarkably short space of time, working from home has become the default for millions of people. Recently, Twitter's CEO Jack Dorsey even said that his employees could work remotely permanently if they wished. But life is never quite so simple.
While flexible working has long been encouraged by the UK government, that's not the same as everyone working from their kitchens. Many employers in both the public and private sectors want to get at least some colleagues back into their usual surroundings – the office – as quickly as possible.
The Home Office recently told employees that a full return to the office could take a year. A four-phased return strategy is already in place, with those allowed to return based on seniority and those "prioritised for their own wellbeing as they are vulnerable working from home or have health and safety requirements best accommodated in the office," according to an internal email.
Many other public and private sector organisations are also phasing in office occupancy. At Oxfordshire Council, for example, many services cannot currently be offered face-to-face, but those working in the community (for instance, inspectors, wardens and social services teams) are being asked if they can use offices as a base between site visits.
A challenge for managers
For people managers, though, this half-in, half-out scenario is arguably even more complicated than managing those who were 100% at home. Now there's the added pressure of keeping up to speed with people no longer in the same space all of the time – perhaps even trying to put teams together, but with all the productivity and wellbeing issues this entails.
"When there's division created in teams, this needs managing fast," says Charles Alberts, head of health management at insurer Aon. "Staff may suddenly feel like they're being treated differently, even if they're not, and some colleagues have merely been fast-tracked back for health/mental health reasons. Clear criteria showing that you're avoiding favouritism is a must. Being fair about who returns or not – and why – is essential."
Don't miss our other recent guides to better business practice:
• The summer holiday dilemma: should you take annual leave soon, or wait?
• Discover how to make me-time in a crisis
• Five ways public sector employers can thank their staff
Some managers might want to bring colleagues back because they're worried about productivity. Recent research by Mind Gym and Censuswide found that the average remote worker thinks they can do two hours less work a day without bosses noticing. "Communication has to improve – possibly including saying there will be monitoring involved, wherever people are based," says Matt Stephens, founder and CEO of engagement consultancy Inpulse.
Many councils, for example, run IT systems that could monitor when colleagues log on, and so establish their rough working hours – but for now, most don't. Stephens argues that if remote working persists long-term, public sector bodies might well need to consider active monitoring.
"Until now, firms have been muddling on, but now structure is needed because this half-in, half-out point could be where things finally settle anyway," he says. "When there's a mixture of locations, emotions need maintaining. It'll be the extroverts likely to want to get back, but they will need dealing with differently to more introverted workers who prefer being at home. Organisations will need to communicate that if home is where colleagues want to be, they should expect managers to check in with them, to check wellness at first but later to correlate it with performance."
Hospitals have led the way when it comes to simply imposing rotating shift patterns, ensuring everyone maintains physical teams. The policy is uniform to all, and so avoids accusations of preferential treatment. It also ensures that managers see their people, can spot any behavioural changes, and are able to interact on a personal level.
Caring for your culture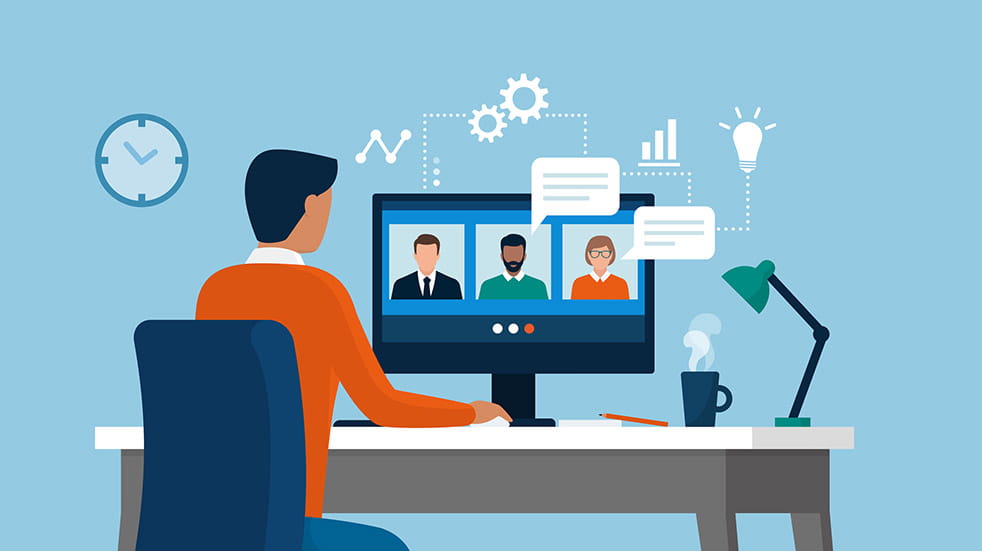 "Culture is very delicate at this moment in time," argues Katya Linossi, co-founder of ClearPeople, a provider of digital work platforms. "One of the ways managers can maintain it is to insist that all meetings are held on MS Teams, even if some people are in the office. Why? What tends to happen is that when some congregate around a phone with others dialled in, it's those physically in the office that drown out remote workers. This way, everyone is on a level playing field and everyone can take part equally."
Andy Davies, VP at HR analytics company MHR, emphasises the importance of management skills: "It's low morale that kills productivity, so in this more fluid environment ongoing conversations are what's needed, and they have to be more deliberately set up," he says. "For instance, it might well be that perverse situations occur – such as colleagues preferring to work from home, even while acknowledging that their mental health might suffer. So managers need to be even more alert to people's needs."
He adds: "Perhaps the biggest question that will come out of all of this is actually whether businesses have the right managers – those who can connect, empathise and relate with more emotional intelligence."
Whatever the new in-out office looks like, though, it's clear a much more hands-on approach is needed from managers. But – and there's always a but – don't over-do things either.
"The biggest mistake managers can make right now is to assume they can keep up with absolutely everyone," argues London Business School's programme director, David Lewis. "Sure, have the right systems in place, set structures, but remember that individuals have their own responsibilities, too.
"The best thing managers can do is show that they understand people by not task-questioning – i.e. checking up on people overtly – but by role modelling, showing that they're also able to work like this."
Boundless can help your business
Boundless is a membership club that helps people in the public sector and civil service make the most of their time and money. Find out how we can help you achieve a better work-life balance for your employees here.
Photo and illustration: Getty Images