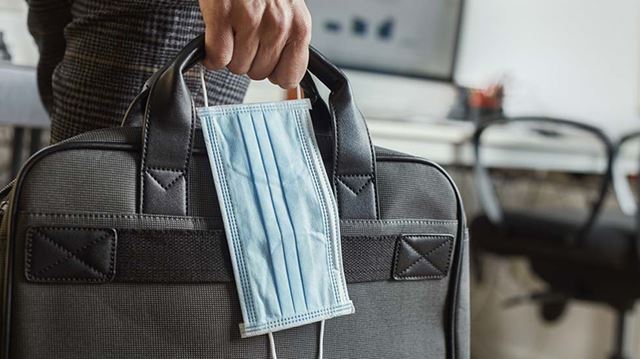 The coronavirus has impacted everyone's working lives, in different ways – but for many people the biggest shift has been away from the office. Virtual meetings may be a decent way to stay in touch, but they just can't replace the collaboration and professionalism of an office long-term. Or can they?
The Prime Minister doesn't seem to think so. Since July, he has been urging people to "go back to work if they can" – but his pleas seem to have gone unnoticed even by many government departments. Just 94 civil servants crossed the threshold of the Home Office's 800,000 sq ft building on the first Wednesday of August. Since then, Whitehall has published guidance admitting that numbers of staff at their desks will "initially remain low compared to our normal capacity".
Unsurprisingly, tensions are rising. On the one hand, evidence suggests that many employees are growing disillusioned with makeshift home offices and are now keen to get back to proper workplaces and normal work-life boundaries. City centre shops and restaurants are also sorely missing the trade of office workers.
Yet on the other hand, there are those who remain fearful of a return, and in particular of a second wave of COVID-19. The GMB Union recently found that 95% of the 3,500 workers it polled were worried about picking up the virus at work. The 200,000-strong Public and Commercial Services Union (PCS) is actively lobbying against any non-essential office working, as one of its five tests for safe working.
New precautions
Official Civil Service policy is that each department will now consult with its own employees and come to its own decisions. A government spokesperson told Boundless: "We are consulting closely with employees on ending the default that civil servants should work from home, so that civil servants can return safely."
Returning safely may mean a raft of new precautions in offices, such as limiting meeting times and maintaining social distance between colleagues. Those on the stay-at-home side of the argument argue that that will erode the key benefit of office working: the immediacy of collaboration and a shared sense of culture and purpose.
What's more, many feel that the case for home working has now been proven. The government spokesperson continued: "Civil servants have worked throughout the coronavirus pandemic, and have made significant, valuable contributions towards the national effort."
Don't miss our other recent guides to better business practice:
• Should we all consider having a digital detox at work?
• The new, greener commute and how it could affect public sector workers
• How do you measure happiness at work these days?
The local councils' view
A number of local councils are taking a similar line. Lincolnshire County Council has recently extended working from home till the end of the year. CEO Debbie Barnes said: "The majority of our staff have been working very effectively from home since the pandemic and restrictions began back in March, and we are confident they can continue to provide an excellent service from home."
Meanwhile, Lewisham Council recently announced that it wouldn't be asking most staff to return to the office until spring 2021. Its HR spokesperson said: "Like many organisations, the council has had to carefully weigh up the benefits and risks of returning to the office, balancing service delivery priorities with the need to protect staff's health and wellbeing."
For some councils, it's a question of personal preference. Hartlepool Council's CEO Gill Alexander said: "While many officers like working from home, there have been others where it just hasn't worked for them. Extroverts actually need people around to keep them stimulated, and we have to recognise that not everyone's the same." The council is now looking at how more people can access the office if they want to.
Will work culture suffer?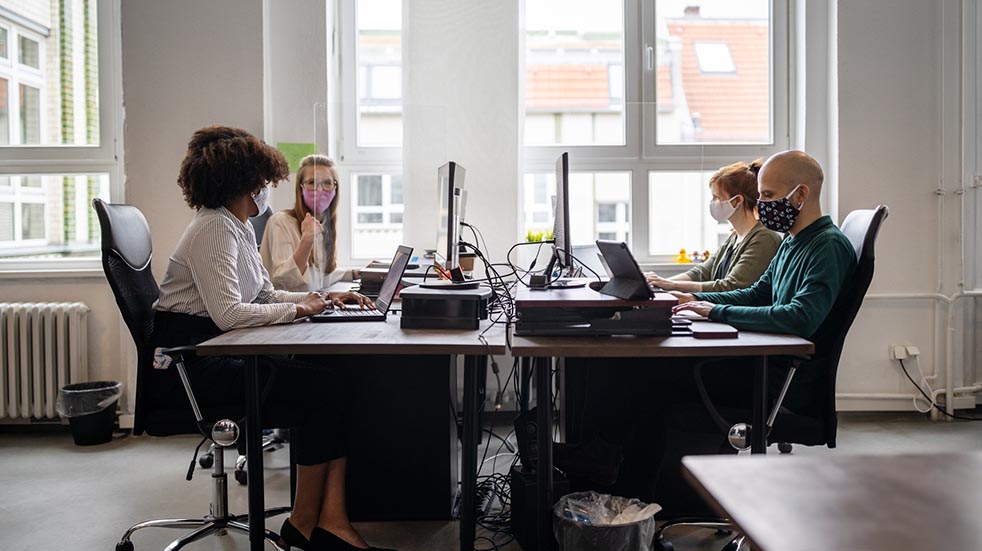 One key concern about long-term home working is its potential effect on culture. Will organisations start to lose their purpose and identity if people aren't physically together? According to recent research by Culture Shift, no – at least not so far. 29% of workers said that they feel more motivated at home, 54% said that home working has improved their work-life balance, and complaints of bullying or harrassment have dropped by 10%. Nearly a third of workers (29%) said that they receive fewer passive-aggressive comments now.
"These findings do fly in the face of perceived wisdom that the office is a better place to meet, congregate, exchange ideas and get on," said Culture Shift CEO Gemma McCall. "However, I do believe that people are still in the honeymoon period of home working. Overheard conversations, people adding their contribution – these are the kind of things that will, I sense, start to be missed."
We can help your business
Boundless is a membership club that helps people in the public sector and civil service make the most of their time and money. Find out how we can help you achieve a better work-life balance for your employees here.
Photos: Getty Images