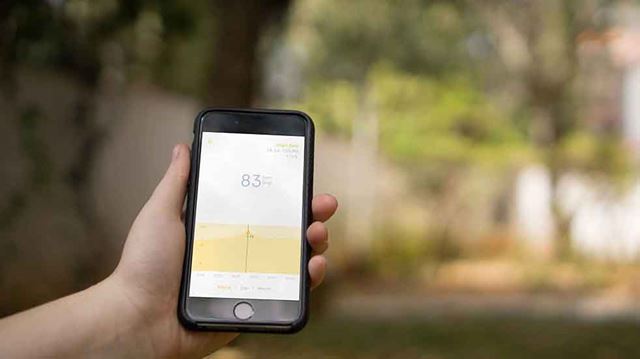 ---

4IIII Precision 2.0 3D Power Meter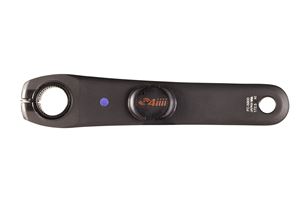 One for serious cyclists; this super-lightweight pod device is attached to the left-side crank arm to capture all the forces on it in three dimensions (bend, shear and axial). Its maker, Canadian firm 4iiii, reckons it takes traditional power monitoring a 'quantum step' forwards, and provides cyclists and coaches detailed feedback to optimise their performance.
At just nine grams, you will hardly notice it in terms of additional weight. The unit claims 99 per cent power accuracy, dependable cadence data, easy calibration, ANT+ and Bluetooth Smart connectivity and over-the-air firmware upgrades using the 4iiii iOS and Android apps.
4iiii is offering it in 'Factory Install' and 'Ride Ready' formats, where users can either send in their left crank for installation or buy an off-the-shelf crank power meter on three Shimano road models and two Shimano mountain bike models. If you're determined to improve technique and shave seconds off your ride, or if you just like gadgets that produce concrete empirical data, then 4iiii's Precision 3D power meter is one to consider.
---
Apple iPad Pro 9.7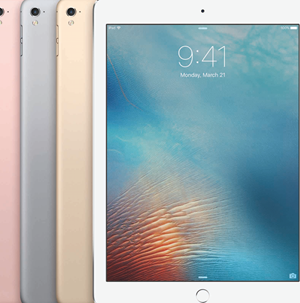 This brings the high-end capability of the larger 12.9-inch Pro device to Apple's more svelte Air line-up. It could just as easily have been marketed as the iPad Air 3; it has the same physical profile as the Air 2 – the same weight and dimensions, the same touchscreen display. With Apple's new Smart Keyboard – nigh-on essential if you're to make the most of its rich features and functionality – it confidently blurs the line between tablet and laptop, and ultimately raises questions about the value of the latter for most users.
Compared with its forebear, you get additional speakers, which give a fuller, more immersive sound, as well as enhanced camera functionality, which jumps to 12 megapixels on the rear and five on the front (from eight and 1.2 on the Air 2), and various other camera tweaks. The Pro 9.7 is also marginally faster, with a new A9X processor chip and expanded RAM, and it claims better power efficiency, so it lasts longer than the Air 2, despite reduced battery capacity.
Of course, it all comes at an eye-watering premium. The Pro 9.7in starts at £499, rising to £839 for the 256GB cellular unit. You'll also have to fork out – of course, of course – for a case, stand and keyboard combo, and any other accessories. Which starts to bring it in line with Apple's own MacBook range, rather than most other brand's affordable and effective computing devices.
---
Azoi Kito+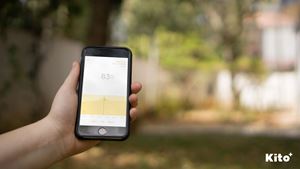 The Kito+ is a health-monitoring device that measures your heart rate, skin temperature, blood-oxygen level and respiration rate. It also tracks the electrical activity of your heart via an electrocardiography (ECG) reading. Azoi, the company behind the device, hopes it will help users detect warning signs and seek medical advice earlier.
An ergonomic module, with four touch sensors, it fits snugly into the back of a custom iPhone case, nestled up against your iPhone (it's compatible with all iPhone 6 models). By activating the unit, and pressing your fingers on the sensors on the back, the Kito+ app reveals readings for each, as well as a log tracking past results and developing patterns; data can be shared with family, or medical practitioners.
It's a smart and stylish little design, providing good insight into the state of your heath, or indeed the health of your loved ones.
---
Sonos Play:5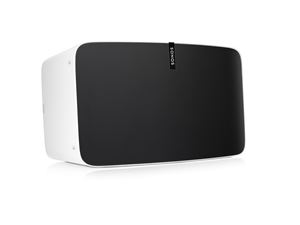 Sonos made its name with its original PLAY:5 speaker, released in 2009. This, its follow-up, raises the bar, again. Without exception, it is the best wireless speaker at its price. Like the PLAY:3, it allows two orientations: either as a standalone horizontal unit, or stood vertically on either of its ends, as part of a paired system, providing immersive stereo sound.
Its new touch controls are responsive in all set-ups – so the volume-up is always facing up, for example. Set-up is simple, whether integrating into an existing system, or starting from scratch. The new Trueplay software allows you to optimise the sound, in the context of where the speaker is placed.
It's a good-looking unit – elegant and minimalist, in black or white. Sonos makes a point of its painstaking attention to detail – from the materials selected for each part, down to the 60,000-odd individually drilled holes in the grille. The result is splendid; the company claims its drivers, woofers and tweeters produce smooth mids, powerful lows, and clear highs. Whatever, it sounds huge, dynamic, exciting and absolutely marvellous.
---
Sony FDR-X1000V

This is pitched at those who want to record high-quality video of their action-packed lifestyle – think point-of-view HD footage of high-octane adventure capers, whether on land, at sea, or in the skies. Having said that, it works just as well at capturing the antics of the kids at home, or the bucolic views from the hull of a barge on the Norfolk Broads, albeit at a considerable price.
All in, the X1000V goes up against the top end of the GoPro range, and just about edges it. It's all about the picture quality, ultimately. Easily attached to a helmet, or fixed to any handy spot, it records vivid 4K (3,840 x 2,160) footage at four times the resolution of full HD video. It allows recording at a number of other resolutions and bitrates as well, in case you don't have a compatible 4K TV, or your storage is limited.
The colour and clarity of the video is remarkable, allowing eight megapixel stills to be extracted from the footage. Its ultra-wide angle ZEISS Tessar lens provides a 170° field of view, and its SteadyShot feature ensures footage is stable – even on a bike across rocky ground, or attached to the underside of a rapidly vibrating drone.
The X1000V continuously records video into its memory card buffer, meaning you can hit the record button knowing and the camera's already captured the start of the scene. A good array of video editing software and trickery is included. The unit comes with a waterproof casing; a dive housing is also available, enabling it to be taken to a depth of 60 metres.