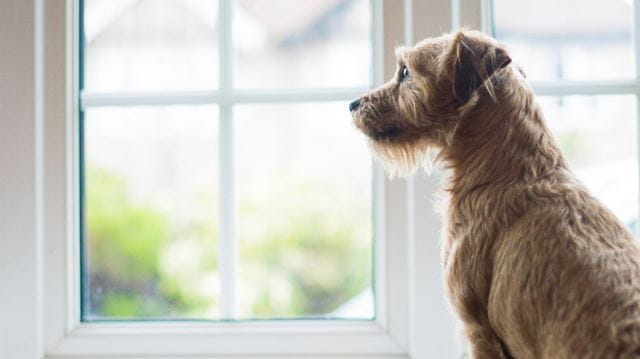 For those of us who've been doing our jobs at home during the pandemic, the time is fast approaching when we'll be expected to return to the workplace.
It's going to be a big change – and not just for us. For the first time in many months, our homes and pets will be left unattended for hours at a time, and this can leave them at risk. In the case of our homes, they could become the target of burglars; while pets could suffer from stress or separation anxiety.
To help you minimise these risks, we've put together some tips and advice for protecting your home and animals...
---
Safe as houses
Four easy ways to give your home security a boost

Photo: Ring
Ring Video Doorbell – 2nd Generation
£89, Ring
Smart doorbells let you see, hear, speak to and record anyone on your doorstep. Ring's doorbells range from £49 to £350 – this model can be set up in minutes with battery or wiring.
Philips Hue Ambiance Starter Kit
From £119.99–£139.99, Philips Hue
This nifty smart lighting set comes in a choice of bulb colours. The bulbs can be controlled from a smartphone, so you can adjust the lighting you leave on when you're away from home without setting it all up before you go.
Berberis X Ottawensis 'Auricoma'
From £14.99, Thompson Morgan
Adding a lightweight trellis to gates and fences on your back and side boundaries, then covering them with prickly plants is a tactic recommended by the police. Berberis and pyracantha are among the plants that are ideal for the job.
Arlo Essential Indoor Camera
£119.99, Arlo
You may call us paranoid, but with many smart security cameras, it's hard to know if they're discreetly filming you at any moment in time. This one has an automated camera privacy shield (plus motion alerts, video recording and two-way audio), so that won't be an issue.
---
A welcome change
New FCA guidelines came into force this year to protect home and motor insurance customers from loyalty penalties. They'll ensure that renewal quotes for existing home and motor insurance customers are not more expensive than they would be for new like for like policies, which is good news for consumers. To find out more, click here.
For your exclusive discount on LV= home insurance prices, visit the dedicated LV= page on this website.
---
Home alone
How to make sure your pets are coping with more time left by themselves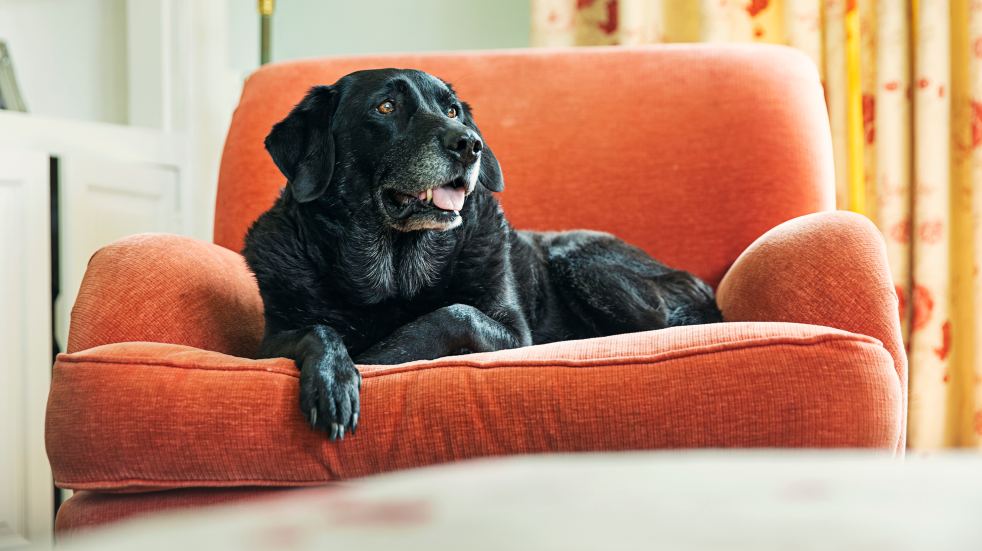 Media warnings about dogs suffering as their owners return to the workplace will have rung alarm bells with responsible pet owners, who will be taking steps to train, or retrain, their dog to spend more time alone.
But did you know that cats can suffer from separation anxiety, too? They love routine and predictability so change can make them stressed.
Worryingly, the RSPCA says that separation anxiety can be easy to miss as 50% of dogs won't show any obvious signs, such as barking, howling and destroying furniture. Less obvious signs include trembling, pacing, excessive salivation and repetitive behaviour.
For cats, urinating in the house should ring warning bells, but behaviours more easily missed include under- or over-grooming, spending more time sleeping than usual, or being very alert. Even if you think your pet is happy left alone – your dog will still be ecstatic on your return, even if the intervening time has been stressful – it may be worth filming them while you're out to check for any potential issues.
The RSPCA and PDSA provide advice on preventing separation anxiety – and if you do discover that your pet is unhappy, the good news is that it's treatable. Call your vet for a medical assessment and they can refer you to an accredited behaviourist if that's needed.
Find out about your Boundless member discount on pet insurance by visiting the dedicated LV= page on this website.
Photos: Getty Images, unless otherwise stated