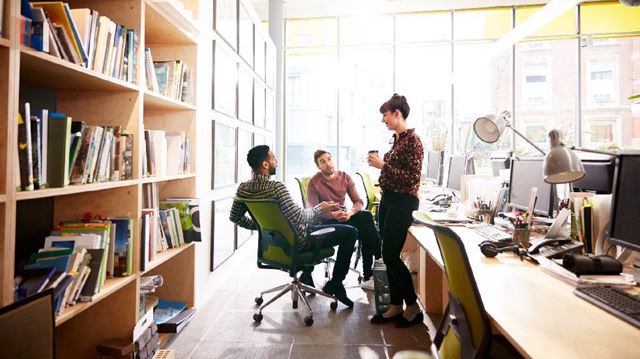 Over the last six months much has been written about the supposed 'new normal' surrounding our collective return to the world of work. But given the nature of the current situation, for most of us, the only certainty is that there is still little that's normal about our work lives at all.
While the return to the office is certainly happening on a large scale, one in five of us is still 'mainly' working from home1, and the desire to head back to a physical workplace remains muted among many. (Nearly one-in-ten (8%) of employees overall say they never want to come back to an office again2).
Similarly, for the five million of you who constitute the UK's essential public sector staff (who went from 5% to 80% working from home almost overnight), lack of a clear consensus regarding desire to return to the office is just as apparent - and yet the public sector is arguably coming under the most pressure to be visible in the workplace. Earlier this month Bolton Council signalled it wanted staff to return to the office "as quickly as possible." The view of its Council Leader, Martyn Cox was unambiguous: "Members of the public are picking up on service areas that are suffering - suffering that could be as a result of home working." Yet many of these workers will (rightly) still be worried about a full-scale return to in-office working.
So, what is the 'right' answer: should public sector workers be obligated to make their way back to the office? And what can you do to help navigate your way through this uncertain situation? While there isn't one single solution, there are several options that have emerged from the past 18 months of workplace upheaval, which are worth exploring.
The emergence of hybrid working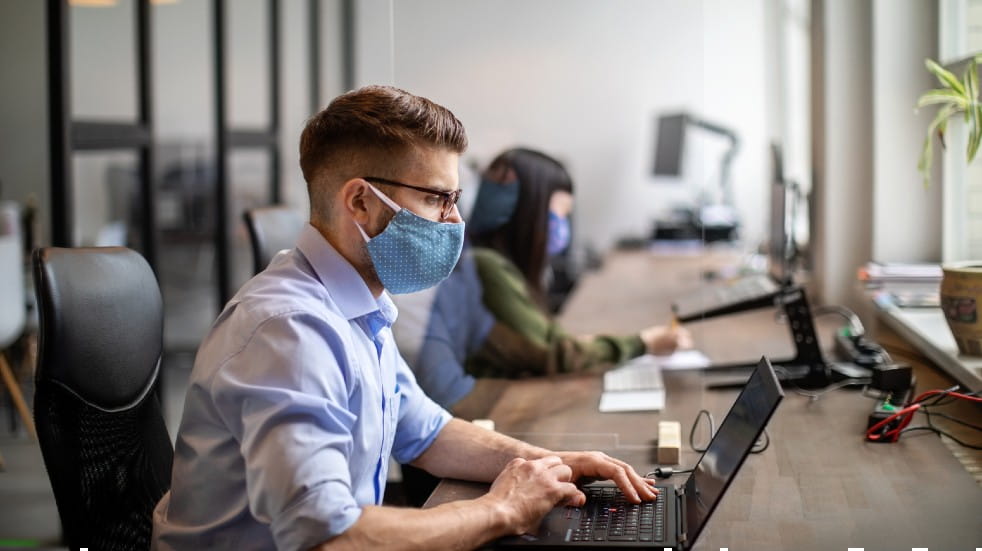 For many people, the natural solution is a middle ground between office and home working - so-called 'hybrid' working. Under this system, you work partly from home (maybe two-three days a week), but also come in as and when it's required for your role. And it's a model which is already proving popular: around half of Cumbria Council's 6,000 staff have taken up an offer to stay mainly working from home, while Nottingham County Council has revealed it will move to a fully hybrid working model by October. Its announcement came after it surveyed its staff and found 32% wanted to be 'mainly home based' with just 6% fully office-based and 14% working in the community.
The last 18 months have proven beyond doubt that many non-frontline public sector roles can be effectively done while working from home, but that doesn't mean doing away with office life entirely. Nottingham CC says the move will "give people flexibility, empowering them to balance their work and home lives." According to Naomi Cooke, the Local Government Association's Head of Workforce, the broader impact of hybrid working could be transformational. "If we truly embrace hybrid working models for more of our roles it will fundamentally change our workplaces," she says. "In the office sometimes, some working in our communities, while sometimes at home - we really have reached a step-change in our working world."
---
Hybrid working requires cultural change too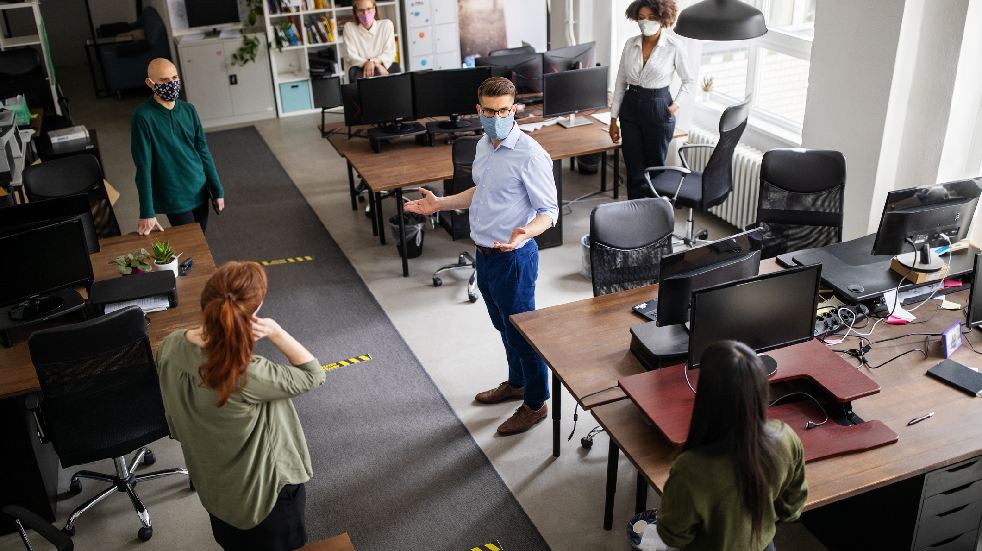 Hybrid working may sound simple, but as most of us are acutely aware, this new normal must also involve huge parallel changes in our office culture - from both staff and managers alike. "Workers choosing to remote-first [work primarily from home] could find themselves compartmentalised by managers as not wanting promotion or be open to new opportunities," observes Paris Will, Research Officer in Behavioural Science at the London School of Economics. She adds: "Staff will need to challenge managers to ensure a hybrid working model does not see the creation of a 'two-tier' workforce - those benefiting from being in the office and those not." She says staff will also need to speak up about the tendency for working at home to encroach too much on their personal lives. Data shows that those of us working from home are clocking up on average 25% more hours per week - possibly because there is pressure to be 'always on'.
---
Managing disconnection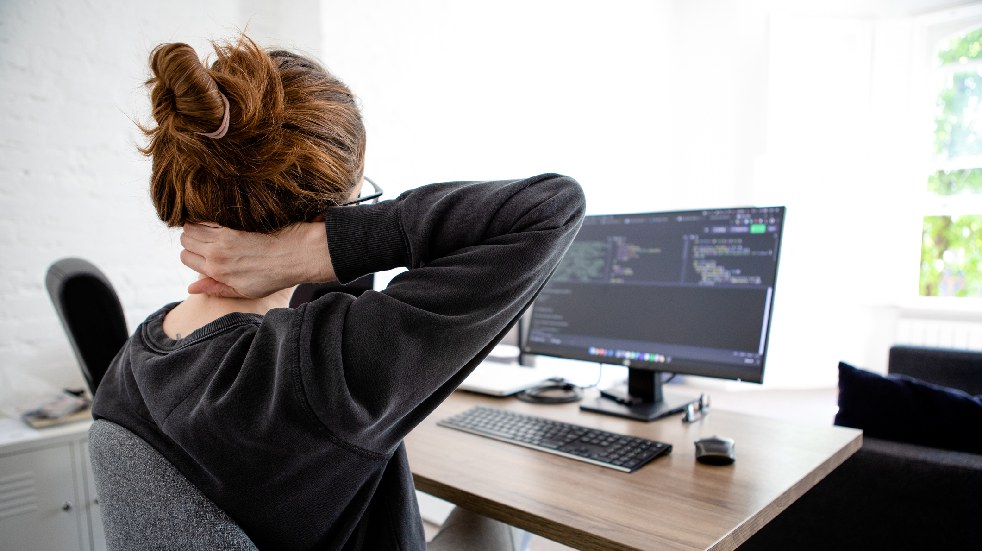 So how can we work to manage the challenges and disconnections created while hybrid working or even full home-working full time? One of the greatest challenges of managing hybrid working, is that it must be undertaken on a case-by-case basis, meaning that in some instances, employees may only be returning to the office infrequently, if it all. In August, Harrow Council said it would start carrying out individual risk assessments with vulnerable/at-risk staff to determine what their safety concerns were, and if it was appropriate for them to even be in the office.
One thing is clear though, at its root, hybrid working can be lonely working. Balancing the loss to wellbeing that working wholly from home can create, versus fears we might have about working in confined spaces with others is still a very real challenge. A study of 3,000 UK-based remote workers earlier this year found 67% felt disconnected.
So, in this interim period where nothing seems set in stone, regulations such as reduced office capacity and staggered office hours, are essential to helping us regain confidence working in a shared environment. The Government Property Agency has recently opened four regional hubs, with 13 more in the planning and development stage, to act specifically as halfway houses between homes and offices, designed to facilitate collaboration. Meanwhile, many of you in the public sector will already be familiar with virtual coffee and catch-ups where work is off the agenda, and time is allocated purely for socializing and meeting other people.
But if hybrid working is now here to stay, it won't be without further challenges going forward. Burnout is a major concern and most councils have been busy upgrading their mental health and wellbeing policies in response. Glasgow City Council for instance is actively promoting 'Time For You' - an online and virtual mental health support service being provided by the Scottish Association for Mental Health.
Issues around anxiety from working alongside others will also likely remain - especially if you are rubbing shoulders with those who do not want to be vaccinated. As Natasha Forman, Senior Associate at the law firm Kingsley Napley LLP says: "Although social distancing guidance no longer applies, the fact remains that Covid-19 can be spread through social contact and employers are obliged to consider how risk can be mitigated." The quid pro quo, says Ben Thompson, CEO of the HR systems business Employment Hero, "is that staff might have to be prepared to accept the sharing of vaccination records or any underlying health conditions to identify employees who are considered high risk." So ultimately, it must be for employers to ensure a safe and reassuring space for you to work in, and while your typical 9 to 5 might seem a faraway prospect at present, hybrid working offers a reasonable solution to some of the disconnection that lockdown has wrought.
---
Do more with Boundless
Boundless is a membership club that helps people in the public sector and civil service make the most of their time and money. Find out how we can help you achieve a better work-life balance for your employees here.
---
1 https://www.statista.com/statistics/312345/working-from-home-in-the-united-kingdom-levels-employed-uk-y-on-y/
2 https://www.hrmagazine.co.uk/content/news/millions-of-uk-workers-never-want-to-return-to-the-office
---