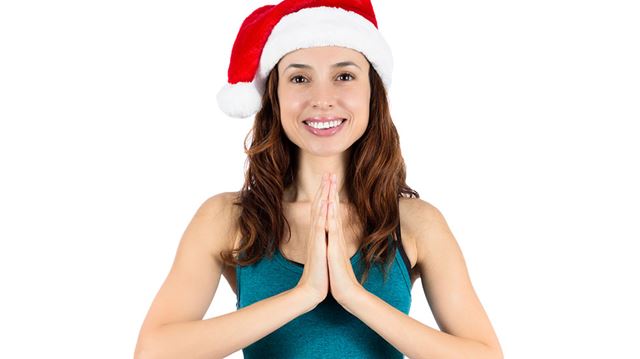 This Christmas will be unlike any other we've had in recent years. With COVID-19 still prevalent throughout the country, we're all wondering how to safely greet friends and family this festive season.
So, we're helping with our blog list of suggestions – some serious, others more tongue-in-cheek – for socially distanced Yuletide greetings.
To read the government guidelines on celebrating Christmas this year, click here.
---
1. Thumbs-up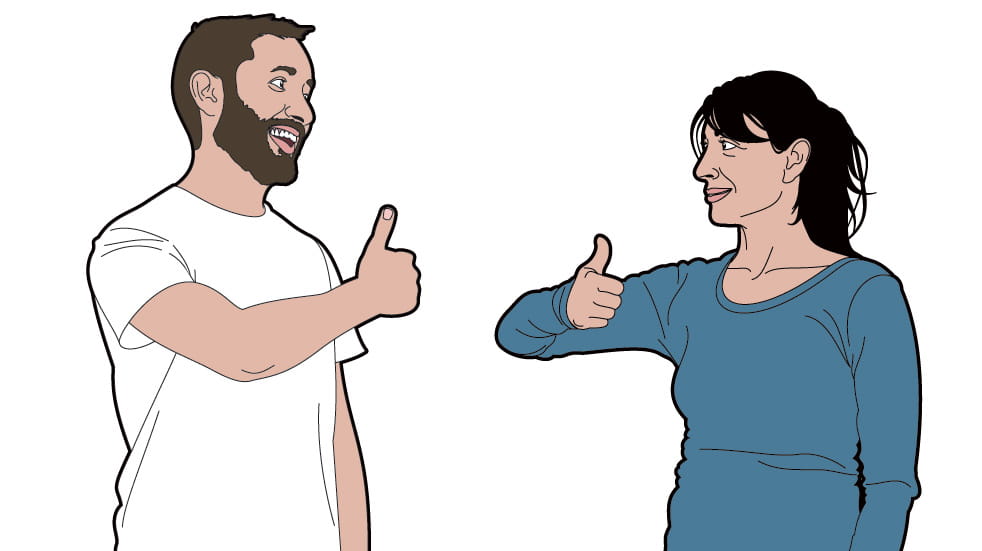 No longer just a casual indication of support, the thumbs-up will take on a whole new meaning for Christmas 2020. Flashing your opposables at a relative or mate will be an effective way of signalling emotional closeness without having to physically touch one another. If it worked for Arnie in Terminator 2, it could work for you this year.
---
2. Namaste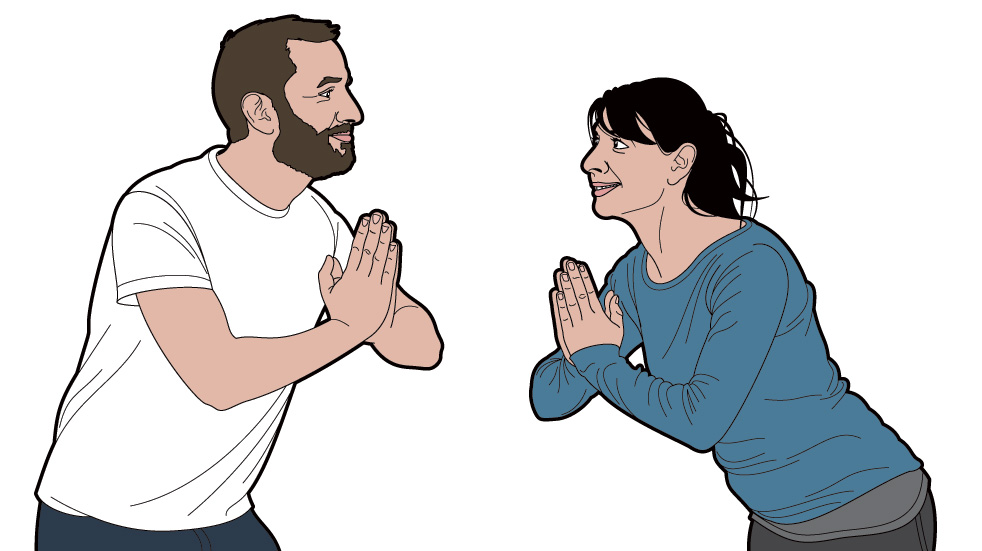 The namaste is a Hindu greeting that is accompanied by the hands pressed together in a prayer-like motion. Familiar throughout India and southeast Asia, it's also been adopted by yoga teachers in the Western world. But you don't need to be an advocate of the 'down dog' position in order to deploy it this Christmas. Keep your distance and tactfully signal your love and affection with this traditional gesture.
To find out more about the namaste, its history and its meaning, read this excellent blog post by yoga guru Susanna Barkataki.
---
3. Footsie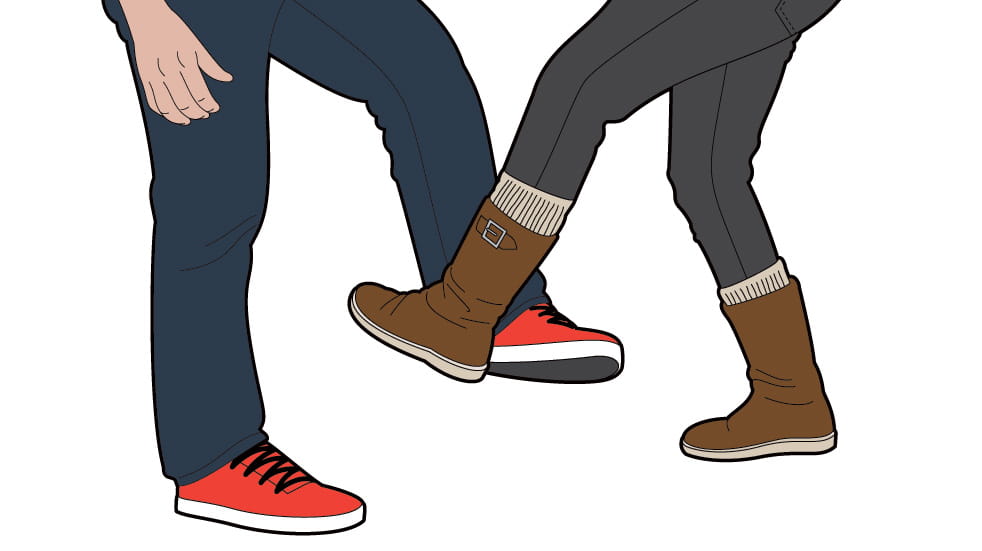 No, we're not talking about the flirtatious footsie game from our school days. Rather, we're referring to the mode of greeting that's been adopted by UK footballers in the era of social distancing. Better known as the footshake, it allows you to physically touch someone without transferring anything on your hands. TikTok has also got in on the action with a footshake dance tutorial.
---
4. Elbow bump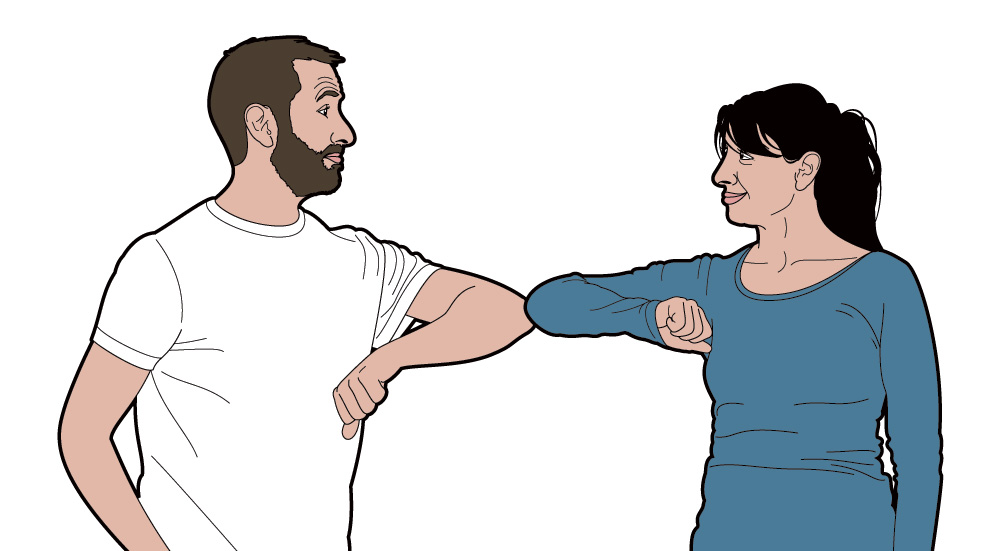 This is now the standard greeting in the age of COVID-19. Right from the days of the very first lockdown back in March (it seems so long ago now), people adapted to make elbow-touching a safe form of greeting. And there's no reason why it can't be adopted now – it allows physical contact with a loved one without putting their health at risk.
5. Imaginary mistletoe/pucker-up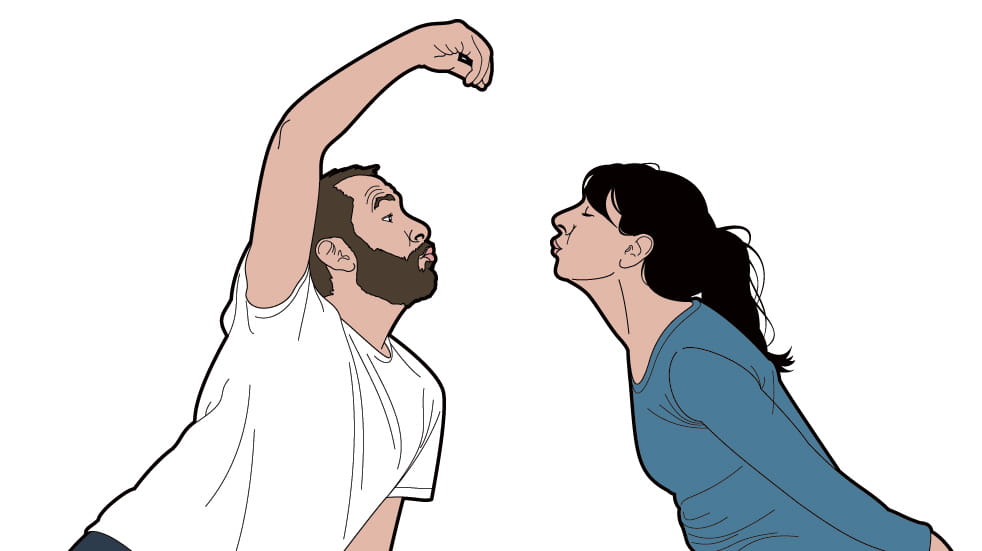 There won't be much kissing under the mistletoe during Christmas 2020 (here's hoping Christmas 2021 gets things back to normal). However, you can unleash your inner mime artist and perform an imaginary pucker-up, hopefully eliciting a few laughs in the process. Hand above the head and lips pursed – you know the drill. Just be sure to stand far enough away from each other when doing so.
6. 'Live long and prosper' from Star Trek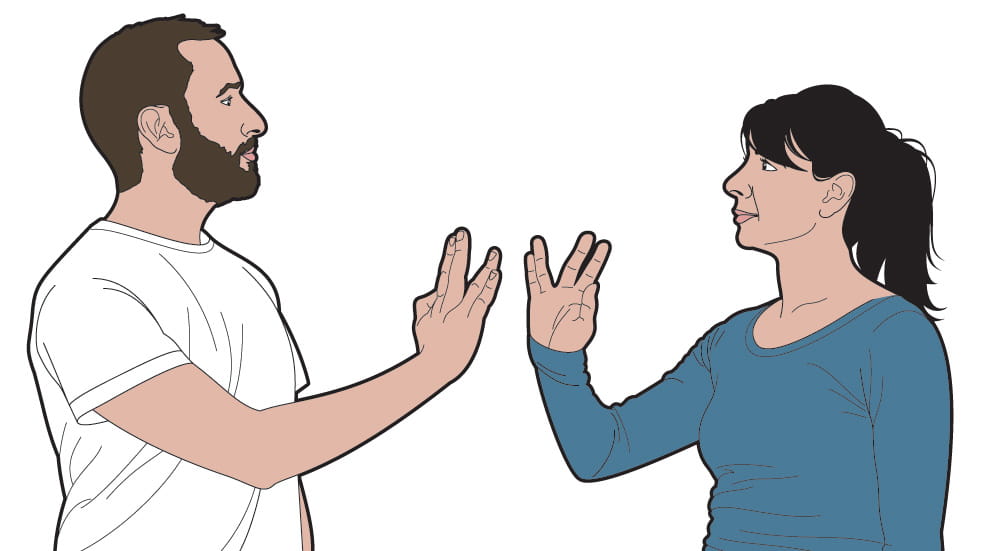 Who says sci-fi can't have relevance in our daily lives? The signature Klingon greeting from the Star Trek franchise allows you to say hello to your loved ones, maintain social distancing and evoke an iconic piece of pop culture – all in one fell swoop. But who can actually nail the whole tricky fingers-apart gesture? This is what will separate the Spocks from the McCoys this Christmas.
For help with relaxation and mood-boosting at this time of year, read our Boundless autumn and winter wellness tips.
Illustrations: Tom Hughes; Main photo: Getty Images