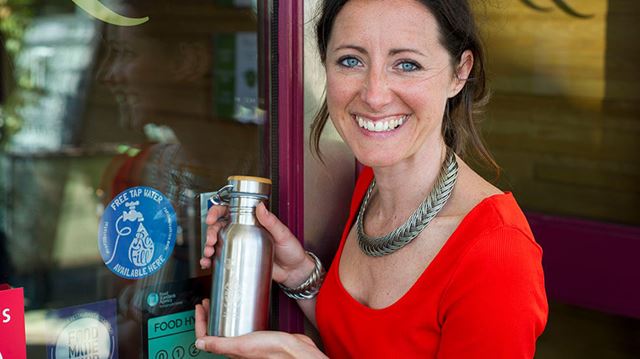 Natalie Fee, winner of the Sunday Times Visionary Award, shares her tips for simple eco-friendly lifestyle swaps.
With the EU voting to ban single-use plastic items such as straws and cutlery by 2021, there's never been a better time to make some easy changes to your lifestyle and reduce your own environmental impact.

If you'd like to make 2020 the year you help to save the planet, follow these five ideas from campaigner Natalie Fee, of City to Sea.
Carry a reusable water bottle
Natalie began the Refill campaign for reusable water bottles as a pilot scheme in Bristol, after surveys found that half of all the plastic bottles in the city's litter were from drinking water. The Refill app is free to download and shows you the nearest locations where you can fill your reusable bottle for free, such as cafes and takeaways, public water fountains, along with shops and cafes that are happy for you to bring your own containers when you buy takeaways lunches, hot drinks or groceries.
There are 30,000 locations listed across the country for refills, and more than 39,000 bottles of water have been saved so far by the app's users.

Make your home more sustainable
Switch your energy provider to a company with renewable electricity and renewable or offset gas, such as Ecotricity, Good Energy, Octopus or Bulb.
Aim for zero waste rather than recycling. In the bathroom, replace plastic bottles with soap and shampoo in bars, and invest in a metal lifetime razor rather than plastic disposables.
At night or when you're not at home, turn your TV off rather than leaving it on standby, and set your laptop or computer monitor to go to sleep after 10 minutes; the average household can save £70 a year on energy bills as well as reducing the environmental impact.
Cook and eat with sustainability in mind
The dairy industry has a large carbon footprint, so eating less meat is one of the three main things we can do to reduce our impact on the planet. Large areas of forests are being cleared to grow feed for cattle, and each steak requires up to 50 bath-tubs of water to produce. Natalie suggests we think of meat as a luxury item and try to reduce our consumption, eating red meat only once a month, and chicken, fish and pork a couple of times a month.
There are also lots of quick swaps you can make in the kitchen. If you don't like the taste of tap water try using a filter jug, or if you like fizzy drinks, invest in a Soda Stream machine to make your own instead of buying plastic bottled drinks. Use beeswax food wraps in place of clingfilm and sandwich bags like organic Bee Green Wraps, which can be washed and reused for up to a year.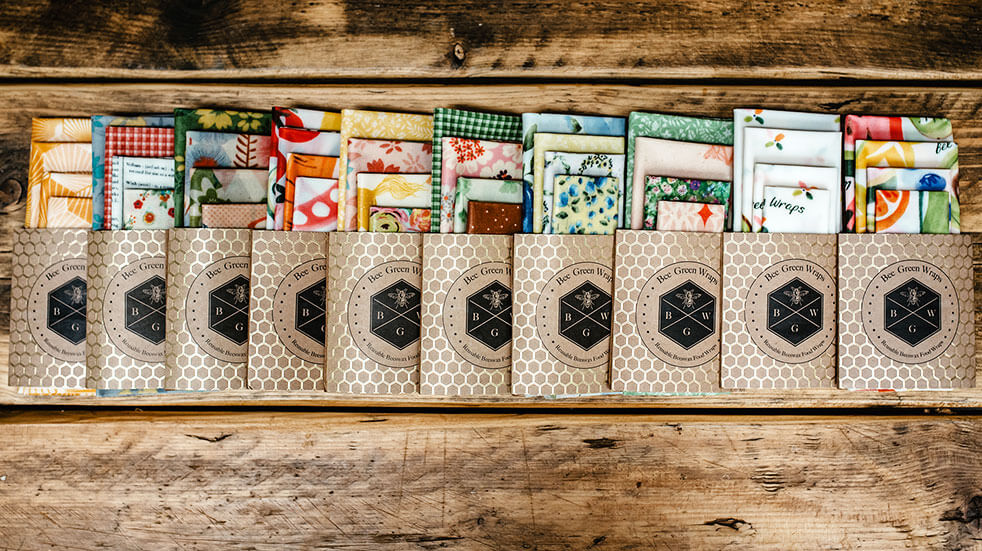 ---
More tips for living a greener life in 2020
---
Travel sustainably
Consider committing to a flight-free 2020, or only flying long-haul once every five years. It's also better to fly direct rather than on multiple connections, as the take off and landing are the most fuel-intensive.
If you still work, encourage your employer to sign up to Climate Perks, which rewards employees with extra days of holiday if they travel by train instead of flying.
If you're looking at carbon offsetting schemes when you fly or drive, try to choose a project that invests with immediate results; for example, planting trees in the rainforest that grow much quicker than trees planted in the UK.
Switch to a sustainable bank
Natalie says that banking is one of the largest sectors contributing to climate change, with the biggest five banks all investing in fossils fuels and palm oil production, as well as projects like the Tar Sands in Canada that destroy the natural landscape.
Instead, she suggests we switch to Fintech banks such as Monzo or Starling, who don't make any investments. Alternatively, Triodos are committed to ethical and sustainable investments.
More ways to save the planet
Natalie's new book, How to save the world for free, is available to buy now.