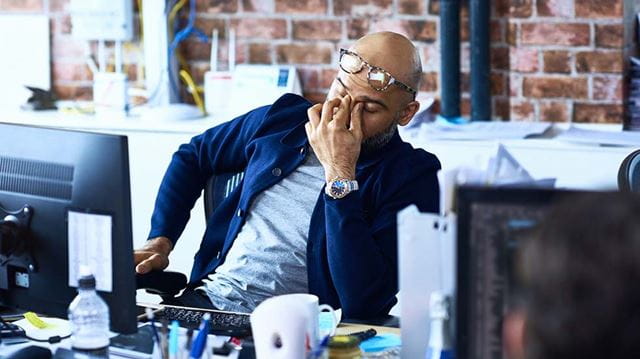 In June 2020, the communications watchdog Ofcom released a report which will have surprised virtually no-one. The headline: internet usage had soared. During the coronavirus lockdown, the average UK adult spent over four hours every day online – more than half an hour longer than previously, and an all-time record.
For many home workers, the figure will have been much higher. Our working lives have been growing ever more digital for years, but the coronavirus has turbocharged the trend. The exponential increase in video conferencing apps such as Zoom has added to the already swelling volumes of email, messaging and social media interactions that fill many employees' days. And now, many experts worry that the digital deluge is harming both employees' wellbeing and the performance of their organisations.
"The boundary between work and home has been slowly eroded, and now it barely exists at all because we're all working from home," says Tanya Goodin, a digital wellbeing consultant and founder of 'tech-life balance' hub ItsTimeToLogOff.
Although home working was a necessity during the coronavirus lockdown, many employees will continue to work remotely long-term, at least some of the time, as companies grapple with the complexities of reopening offices safely. This 'new normal' of ultra-digital working lives will place a different kind of pressure on employees, says Goodin. "The flexibility of the digital world can actually be a trap. Instead of being able to work 'whenever, wherever', you end up working everywhere and all the time."
Don't miss our other recent guides to better business practice:
• How the new, greener commute could benefit public sector workers
• How to get things done and support colleagues in the new, flexible workplace
• How do you measure happiness at work these days?
Face-to-face vs Facetime
The creep of digital affects people in all walks of life, including public services. Teachers, for example, may not be glued to laptops during the working day, but their evenings are often eroded by dealing with email from parents – a workload that didn't exist a decade ago. Nurses report using social media and smartphones to unwind at the end of a stressful day, but say this can cut them off from friends and family at home. Meanwhile, many in the Civil Service are suffering from 'Zoom fatigue'.
A recurring trend is the replacement of face-to-face experiences with digital ones. "Technology becomes a problem when it interferes with relationships," says Goodin. "So much of work is about people. During lockdown, people are really missing the informal communications that take place in the office – the water cooler moments."
Those chats and catch-ups simply can't be replaced by video calling, because it lacks many of the non-verbal ways we normally communicate. The subtleties of body language and tone of voice are replaced by the unnatural strain of watching a grid of faces – including your own – for long periods of time. It's that strange sense that "our minds are together when our bodies feel we're not", in the words of leadership expert Gianpiero Petriglieri – and it's exhausting.
Distractions and productivity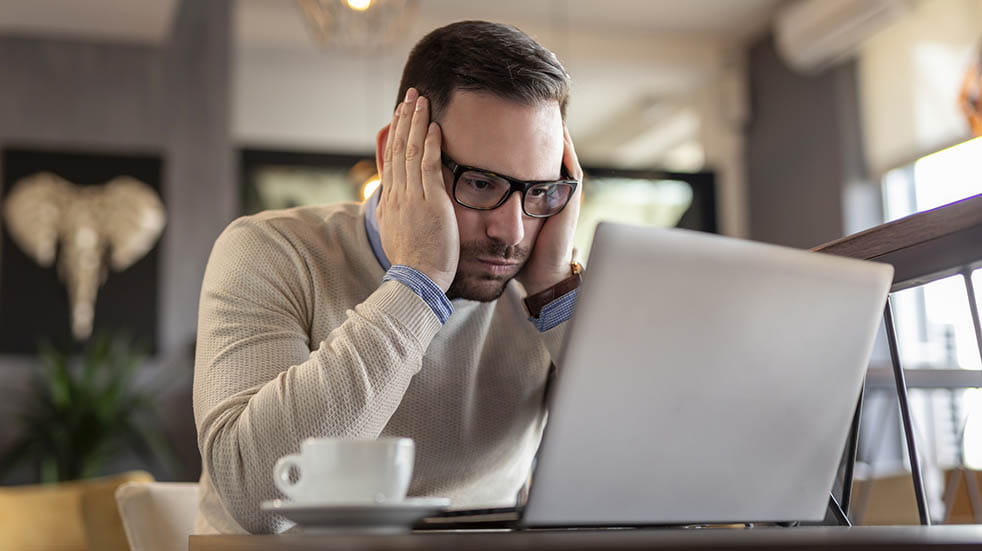 Issues like these are clearly problems for employee wellbeing, but there's increasing evidence that unchecked digital working is bad for productivity, too. A much-shared 2017 Bank of England article pointed out the uncanny correlation in the last decade between mass smartphone adoption and dwindling productivity in a number of different economies.
One major factor is email. The average employee receives 121 work emails a day, and dealing with them can become a full-time job. "If you're really good at boundaries, that's not a problem," says Goodin – who recommends allocating specific times of day to handle emails. "But the evidence shows that most of us are not that good. Partly that's to do with job insecurity. It's easy for someone at the top to switch off or not reply immediately, but much harder for someone junior."
On average, internal emails are opened within six seconds. That means many people are spending most of their day reacting to emails, rather than pushing ahead with projects. And if you think you can juggle email with other priorities, think again, says Goodin: "Multi-tasking is a myth. All you're doing is splitting focus."
This leads to a deeper productivity problem of the always-on digital world. It's not that people aren't busy, but that they're busy doing nothing. According to the US academic Cal Newport, we are losing the time – and perhaps the ability – to do focused work without distractions. Newport has coined the phrase 'deep work' to describe the concentrated creative or problem-solving effort required to achieve significant things, and describes it as "the superpower of the 21st century". Those who can carve out the time for deep work in our ever-more-distracted digital lives will come out on top.
Time for a culture change?
So, if it's clear that digital brings problems as well as solutions in the workplace, what can we do about it? There are plenty of ways individuals can try to develop better working habits and put boundaries round their digital lives – see the tips below. But meaningful changes in the workplace often need to come from senior management, or from HR, because they involve cultural change within the organisation.
As digital becomes our default way of working, organisations and team managers need to rethink their policies. How quickly do we really need email replies? When does a meeting really need to be conducted by video? And how do we create the space and time for our people to do deep, meaningful work? The organisations with the answers will be the high-performers of the future.
---
Digital detox: five tips for a healthier digital work life

1. Pick up the phone
If you can't meet someone face to face, the next best thing is often an old-fashioned phone call. No Facetime, no Zoom, just talking and listening. Research has shown that verbal communication is the best way to convey messages clearly (the written word is easily misinterpreted), and phone calls avoid the low-level stress and surprising fatigue associated with video calls.
2. Shift your location
If you're facing a long day working on a laptop, one way to maintain focus is to physically move. Author Cal Newport recommends 'concentration circuits'; moving to a new spot – a coffee shop or a park bench – every couple of hours. New locations prompt mental creativity, and the exercise of walking keeps up energy levels.
3. Schedule email time
In desk-based jobs, email can easily become the job. To avoid constant email processing, try to schedule specific times to handle them – for example, 9am, 1pm and 4pm – and use the intervals for focused work. This approach does require wider organisational buy-in so that colleagues' expectations are met: could you trial it within your team?
4. Rediscover paper
Studies have shown that the act of writing, rather than typing, can improve the memory of what's written. Pen and paper are also ideal tools for creativity – doodling and mind-mapping are among many techniques for unlocking ideas. Make any face-to-face meetings a chance for a screen break: don't bring your laptop, put away your phone, and make notes instead.
5. Streamline your channels
As well as email, many of us are using messaging apps, intranets, social media and project management tools to communicate with colleagues – all with notifications enabled. Take a moment to consolidate your channels: which ones really work, and which could be jettisoned? Wherever possible, follow the number-one rule of digital detox: switch off notifications.
Find more tips at ItsTimeToLogOff and on Tanya Goodin's digital detox podcast, It's Complicated.
---
We can help your business
Boundless is a membership club that helps people in the public sector and civil service make the most of their time and money. Find out how we can help you achieve a better work-life balance for your employees here. Follow our expert tips for a digital detox to boost your wellbeing and job satisfaction.