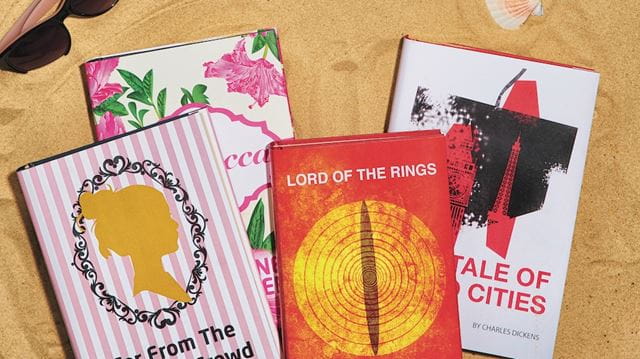 From fantasy epics to chilling gothic tales – spend a day on the beach or by the pool with one of our Reading Room Group member recommendations.
Rebecca by Daphne Du Maurier
Nominated by Alex Drew
Du Maurier's bestselling gothic novel has consistently remained in print since its original release in 1938. Voted the nation's favourite book of the last 225 years in 2017, a new edition was released last year to celebrate its 80th anniversary. It's clear that this dark and brooding tale continues to capture the imaginations of readers, including Boundless editor and Reading Room Group member Alex Drew, who first studied it at university.
"I was completely captivated by the story," she says, "particularly because I was able to analyse the subtext as part of my degree, but I think everyone can take something meaningful from this novel. It's such a compelling read and the plot is also incredibly clever as it draws you in and makes you feel absolutely certain of its direction before pulling the rug out from underneath you."
The novel famously begins at the end of the tale with the immortal line "Last night I dreamt I went to Manderley again..." where the second Mrs de Winter recounts the sordid tale of the months that followed her recent marriage. Early on, this timid young woman meets the charming widower George Fortescue Maximilian 'Maxim' de Winter while working as a companion to a rich, American woman holidaying in Monte Carlo. Two weeks later they are married and, after the wedding and honeymoon, they return to Maxim's mansion Manderley in Cornwall, where she is constantly made to feel inferior to her sophisticated predecessor, Rebecca, by the vengeful and manipulative housekeeper, Mrs Danvers. As true characters are revealed and events of the past quite literally resurface, the intrigue escalates until the story's tragic conclusion.
"So much of the tension occurs because of what is left unsaid - these people are fantastically repressed," says Alex. "So it's frustrating but also completely moreish. There are few things I like better than stepping into another world in a different age and completely escaping. To my mind, this makes it the perfect holiday read."
---
Check out our short break ideas and holiday guides
Discover the quiter side of the Costa del Sol
---
Lord of the Rings by JRR Tolkien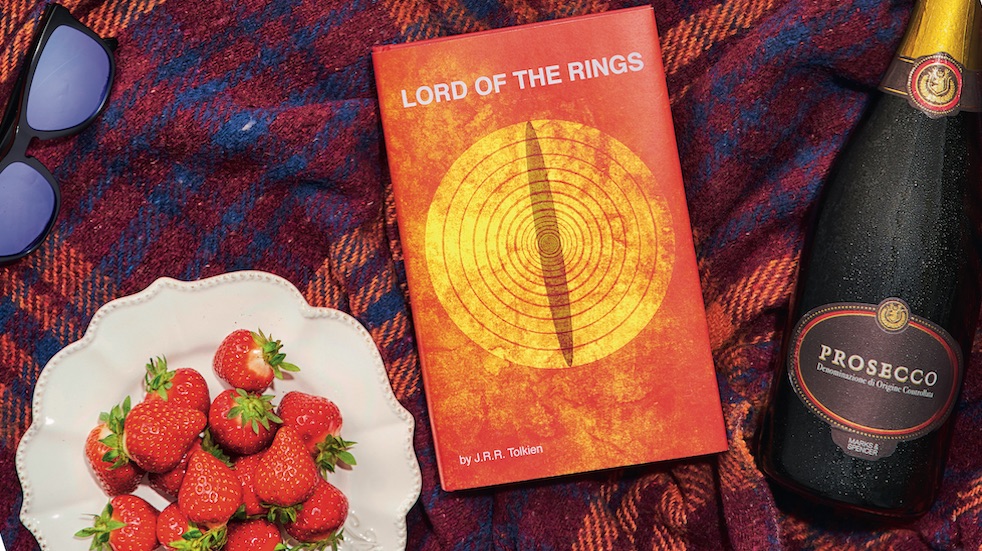 Nominated by Debbie Palmer
Having sold roughly 150 million copies since its first instalment was released in 1954, JRR Tolkien's The Lord of the Rings is thought to be one of the bestselling works of fiction of all time. Hardly surprising then that Boundless members are such fans. "I never tire of it," says Debbie Palmer, who first encountered the book at just eight years old and estimates that she's read it a further 20 times since.
If you're unaware of the story, it follows the life-changing quest of hobbit Frodo Baggins as he attempts to return a magical ring of power to the fires of Mount Doom, where it will be destroyed - simultaneously vanquishing its evil creator, the sorceror Sauron, and saving Middle Earth from his malevolent influence.
Accompanying Frodo on his adventure are eight stoic companions: his friends and fellow hobbits Sam, Pippin and Merry; Legolas Greenleaf, an elf prince from Mirkwood; Gimli son of Glóin, a dwarf from the Blue Mountains; Gandalf the Grey, a wizard who leads this fellowship, and two men. The first is the heroic eldest son of the steward of Gondor, Boromir; the second is reclusive ranger Aragorn, who – as the direct descendent of Isildur, the last man to even come close to ending Sauron's reign of devastation and destruction – is also the rightful heir to the thrones of Gondor and Arnor.
"I like to really take my time and savour every little adventure and nuance," says Debbie. "It's always a joy to read, wherever you are." And while the sheer weight of it might take you over your baggage allowance, where else but on holiday do you have the time to pore over such an epic?
A Tale of Two Cities by Charles Dickens
Nominated by Catherine Byrne
"It was the best of times, it was the worst of times." The opening lines of Dickens' A Tale of Two Cities will probably ring bells with many. It marks the beginning of a complex narrative concerning French doctor Manette who is released from the Bastille after 18 years' imprisonment and meets his grown-up daughter, Lucie, for the very first time. Having fled Paris, Manette heads to London, ready to fully embrace his new life as a father and free man.
Years later, Lucie intends to marry Darnay who, unbeknownst to her, is a member of the French ruling class, though he has denied his heritage and only wants to lead an ordinary life in England. However, when he is compelled to return to Paris to rescue his former servant, he is captured by the revolutionaries and sentenced to death.
When asked why she was nominating this particular Dickens novel, Reading Room Group member Catherine Byrne passionately made her case: "It's a must," she says, "pure and simple." This glowing recommendation, plus the assurance that the plot is rich enough to really sink your teeth into, is reason enough to stick this book in your bag.
Far from the Madding Crowd by Thomas Hardy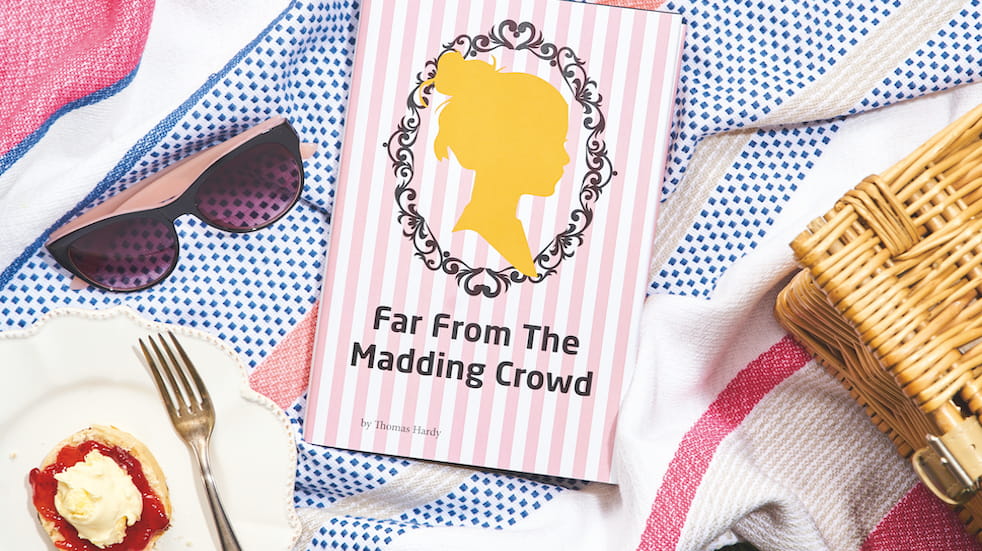 Nominated by Mary Evans
Never one to shy away from tragedy, Thomas Hardy is famed for his portrayals of rural England and human suffering. Far from the Madding Crowd is no exception; a tumultuous tale of love and betrayal following the somewhat-doomed romantic exploits of Bathsheba Everdene, a proud young woman who moves to the fictional county of Wessex and is admired by three suitors, none of whom she initially believes will make her happy.
Despite its potentially bleak plot, it's a firm favourite of Reading Room Group member Mary Evans. Mary says, "This was the first Hardy I read and it led me to try some of his other novels, but Far from the Madding Crowd will always be my favourite. It has a much more satisfactory ending than some of his other works." Mary's recommendation, however, comes with a warning: "There's a fair share of tragedy along the way..."
When Bathsheba moves to Wessex to live with her aunt, she meets Gabriel, a young shepherd who, after a while, falls in love with her and proposes. Bathsheba, not wanting to lose her independence, refuses him and they part ways under a cloud. Years later when they next meet, their fortunes have changed; Bathsheba is now a wealthy heiress and Gabriel near-destitute due to an accident with his flock. Bathsheba gives Gabriel a job managing her own livestock, while she goads the affections of her lonely older neighbour, William Boldwood, who soon becomes fixated with her. But it's the dashing yet insolvent Sergeant Troy who captures her attention, despite the warnings issued by Gabriel and Boldwood's attempted bribery of Troy to abandon his designs on Bathsheba.
"I'm sure I identified with Bathsheba when I first read it as a teenager," says Mary, "but these days Gabriel is my favourite character. I've read it several times since my A-levels, and what always strikes me is how Hardy still managed to bring some humour into the book, as well as all the tragedy. It's not all doom and gloom..."
---
---
Photos by Adam Gasson