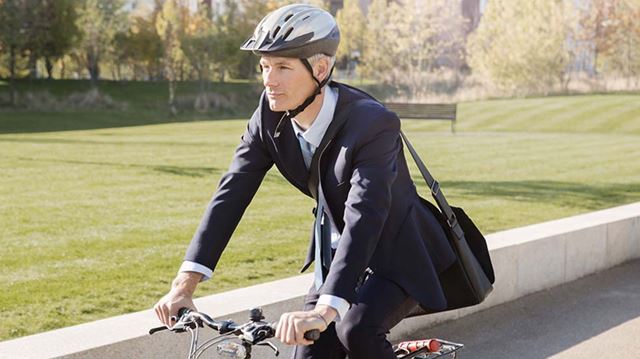 For a few weeks in locked-down April, it felt as if there were more bicycles than cars on our roads. Those eerily quiet days may have passed now, but as government restrictions are lifted and more of us return to work, there are changes afoot on our roads. Up and down the country, local authorities are taking the opportunity to cut congestion and encourage greener commuting habits.
One council that is particularly active is Bristol City. "Our Sustainable Travel team is working directly with the local community, schools and businesses to encourage residents to change the way they commute and travel," explains a spokesperson. "We are significantly improving the cycle network across the city. We have various schemes available to support people who are looking to change the way they travel, including one-to-one cycling training, electric bikes and bike loans, discounts on refurbished bikes, free bus travel and walking groups."
Initiatives like these are designed for everyone, but big public sector employers – including councils themselves – have a major role to play. Becky Hocking is an HR Business Partner for University Hospitals Bristol and Weston NHS Foundation Trust. "Most of our sites are in city locations, so our main incentives relate to cycling, in the shape of salary sacrifice schemes," she says.
"There are 12,000 staff who work across our Trust, so reducing the number of people driving to work will have a massive impact on both emissions and parking. In addition to this, we also encourage staff to car share as well as offering subsidised public transport, plus a free shuttle bus between our sites and various transport hubs.
"As a major employer and service provider, the NHS has the potential to make a significant difference to travel behaviour through leading by example. Our Trust is committed to supporting green travel, with the aim of reducing car dependence and promoting public health."
Don't miss our other recent guides to better business practice:
• Why work-time clubs and activities are a boost for staff and employers
• How do you measure happiness at work these days?
• How to get things done and support colleagues in the new flexible workplace
The original green transport scheme
Over 1.6 million commuters throughout the UK have benefited from cycle-to-work schemes since they were first introduced in 1999. There are a number of schemes that employers can offer, including (but not limited to) Bike2Work, the Green Commute Initiative and Cyclescheme, which has over 50,000 employers signed up.
Schemes such as these enable employees to obtain commuter bikes and cycling accessories through their employer, with significant cost savings and the option to spread the remaining cost over time to reduce the impact. The employer saves too – not only recovering the full costs of the bike but also generating an NIC saving of up to 13.8% of its value.
Despite cycling being the most prolific green commuting initiative, there are a range of other schemes that employers can offer their teams. The cost of commuting to work via public transport continues to rise and for some this can be a real problem; making transport more affordable for employees can help to recruit and retain staff. A commuting loan scheme, as part of an employee's benefits package, offers staff a loan to meet the costs of travelling to work such as rail, tram or bus season tickets.
Could you car share?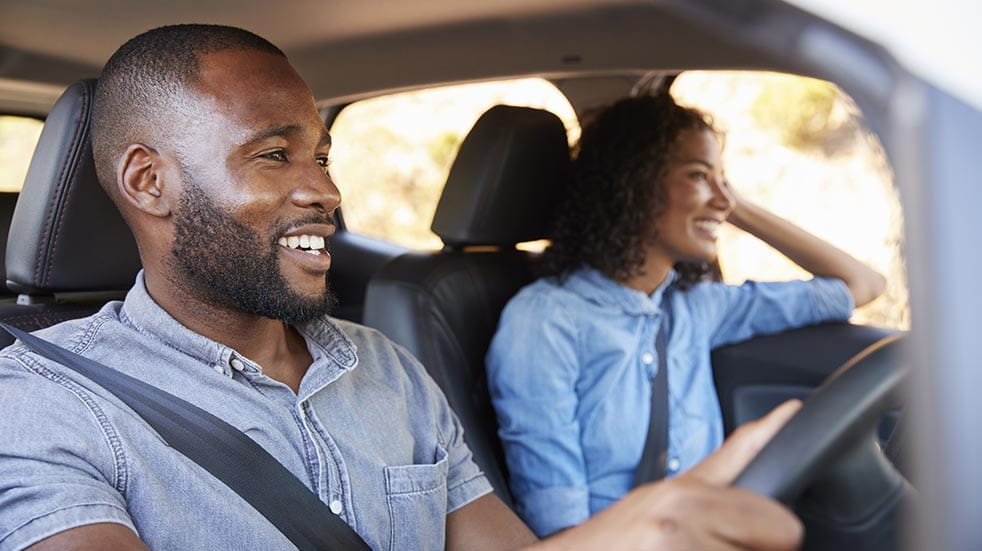 Corporate car sharing – immortalised by Peter Kay's BBC sitcom Car Share – is also a great way to reduce the number of cars on the road, as well as sharing the cost of travel. It also eases the demand for parking spaces. However in larger organisations, connecting employees to find shared commutes can pose a logistical challenge. This is where system provider Liftshare comes into the picture, which is the car share provider used by the NHS.
Liftshare is a digital solution that enables employers to set up their own membership and connect their commuters so they can arrange convenient car shares. South Gloucester Council was the first to see the benefits of the system, signing up in 2000. Many other councils around the country have followed in its footsteps, enabling commuters to connect across the region.
Please note that car sharing with people outside of your own household is currently not recommended due to the risk of transmitting the coronavirus – but it could certainly be a viable option in the near future.
Cities large and small
Bristol isn't the only city to be making changes to its infrastructure to better support greener travel solutions. Brighton & Hove City Council has introduced new cycle lanes and widened footpaths: "By reallocating road space to pedestrians and cyclists we hope to embed new commuting habits and reap the health, air quality and congestion benefits for the city as a whole."
And it's not just smaller cities who are putting measures in place. Transport for London has launched a new initiative, Streetspace for London. Working with London's boroughs, the initiative is identifying changes that are needed to help people walk and cycle wherever possible. The plan includes giving central London some of the largest car-free zones in a capital city, with an initial 1,000 extra cycle parking spaces being added across the city.
So, with changes underway in towns and cities across the country, there is no better time for businesses to offer employees more sustainable choices. Could your organisation be doing more to create a whole generation of greener, cleaner commuters?
We can help your business
Boundless is a membership club that helps people in the public sector and civil service make the most of their time and money. Find out how we can help you achieve a better work-life balance for your employees here.
Photos: Getty Images