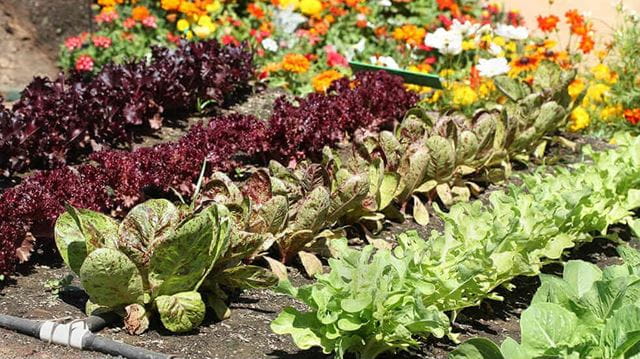 ---

Fruit and vegetable growing is becoming more and more popular, in our cities as well as the countryside. Some are turning over part of their flower gardens to a place to grow their own, others are signing up to manage their own allotment, and even those with very little outdoor space are dedicating pots on patios or windowboxes on balconies to producing lettuce, beans, tomatoes, chillies or strawberries.

---
Where should I start?
Whether yours is a generous plot or a tiny garden the size of a postage stamp, it's essential to plan how you're going to use the space.
This will maximise your productivity and make maintenance so much easier. Location is the first thing to consider: will your beds get enough sunlight? Are the paths between them wide enough? Is there room somewhere sunny for a greenhouse (here you can start seedlings off early and overwinter tender plants)?
And what about a compost bin - a space nearby makes things so much easier when it's time to empty the bin and use the compost on your veg beds.
---
Perennial fruit and veg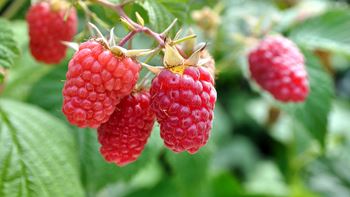 These are the ones that will come back year after year, so they'll need a permanent space. We're talking things like fruit bushes, rhubarb and globe artichokes. They'll take a year or two to start cropping well, but they'll suffer if you have to keep moving them around.
---
… and annual crops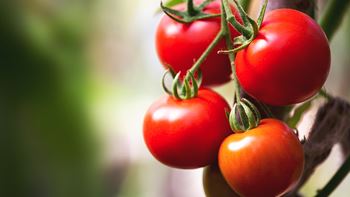 The majority of what you'll grow in your kitchen garden will be planted afresh each year, which means you can rotate crops for the best yields and experiment with different groupings.
Save the sunnier spots for tomatoes, peppers, chillies aubergines and cucumbers.
Lettuce and spinach are among the minority of veg that are happier where there's shade for part of the day, but always refer to seed packets for details.
---
Any clever tricks I should know about?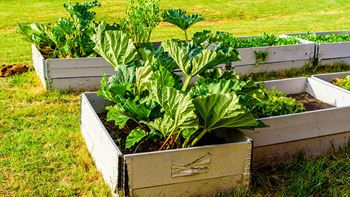 First off, raised beds [pictured] make life so much easier.
Build them no deeper than 1m or access will be tricky, and make them around 30cm deep. You'll find your soil warms up more quickly in spring (meaning you can sow seeds earlier), they're much easier to weed and sow, and it's often simpler when working out how to rotate your crops.
Plus: you're no longer reliant on your specific garden soil, which gets round the problem of waterlogged clay or nutrient-poor sandy soil: you can simply fill raised beds with good topsoil and compost.
Use a three-year crop rotation system to prevent the build-up of soil-borne pests and disease: hungry brassicas follow nitrogen-fixing peas and beans, which come after potatoes and root veg. And always add as much manure or compost to your beds as you can – the difference to crop yields is astounding.
---
Some easy veg to start with…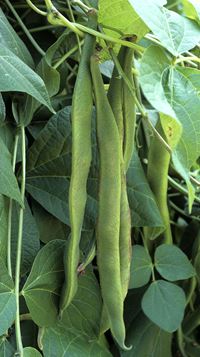 If you're new to veg growing, manage your expectations and grow failsafe crops such as lettuce, rocket, spinach and runner beans [pictured].
'Gardener's Delight' tomato is an easy one, too, while as long as the soil is nice and rich, courgette plants will give you more then you need with very little effort.
---
Where can I go for inspiration?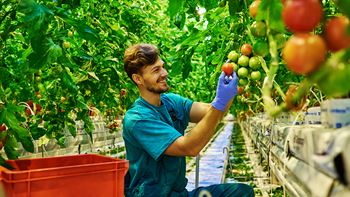 There are some fabulous kitchen gardens across the UK, in National Trust gardens such as Attingham Park in Shropshire, Beningbrough Hall in Yorkshire, Churchill's former home at Chartwell in Kent, and Clumber Park in Nottinghamshire.
The restored Victorian glasshouses at West Dean in West Sussex are also impressive, while Levens Hall in Cumbria mixes crops with topiary to spectacular effect.
Don't forget Garden Organic, near Coventry, for all kinds of chemical-free inspiration.
---