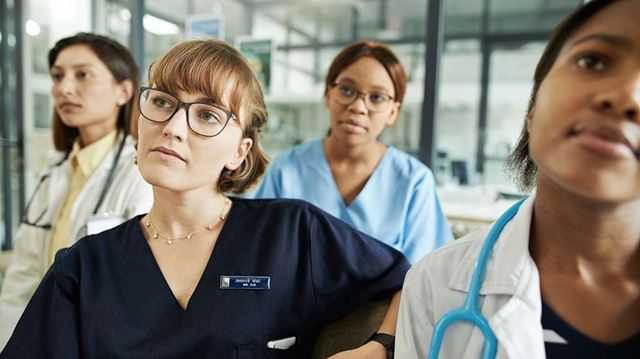 Whenever recession bites, and businesses start to look closely at their budgets, there's one area that tends to get axed first: training.
Many employers already demonstrate a pretty poor record when it comes to developing their staff. A recent survey by training provider GoodHabitz suggested that 45% of UK workers had seen no skills development in the previous 12 months. But now that many firms are in survival mode, there's some evidence that learning and development (L&D) is taking a further hit.
Human resources body the CIPD recently found that only 18% of HR directors currently consider skills development to be a top-three priority. For many in the public sector, that's simply a consequence of overstretched budgets. UK councils, for example, are predicting spending pressures of £4.4 billion during 2020-21 – equal to 13% of pre-crisis expenditure. And the CIPD notes that training budget cuts in the public sector tend to be twice as deep as those in private businesses (52% v 28%), which is particularly concerning when you consider that the public sector has a lower average spend-per-head to start with (£250 v £333).
Don't miss our other recent business articles:
• Is it time for the public sector to head back to the office?
• Should we all consider having a digital detox at work?
• Alternative away days: how to bond with colleagues without being at work
But against this backdrop of financial pressure and conflicting priorities, there are also positive signs for investment in L&D. In fact, some suggest that this recession could be very different to previous ones, with training actually proving crucial.
"Budgets are certainly tight, and it's tricky apportioning budget when you don't know what your head count will be," says coach Peter Kerr, who works with the NHS. "But this time I think things will be different.
"The pandemic has created an acceleration in digital transformation projects, which cannot happen without up-skilling staff on these new platforms and technology. Ambition has almost been forced on people – development is an imperative now. Staff need realigning to new ways of working. The NHS isn't cutting training, it's actually increasing it."
New data from the specialist journal Training Industry supports this view. It found that nearly two-thirds (61%) of L&D heads were actually planning to spend more than they were before the pandemic. 60% were busy repurposing existing L&D programmes, 43% were increasing spend on training authoring tools, and 34% were increasing their certification or channel training.
Softer skills training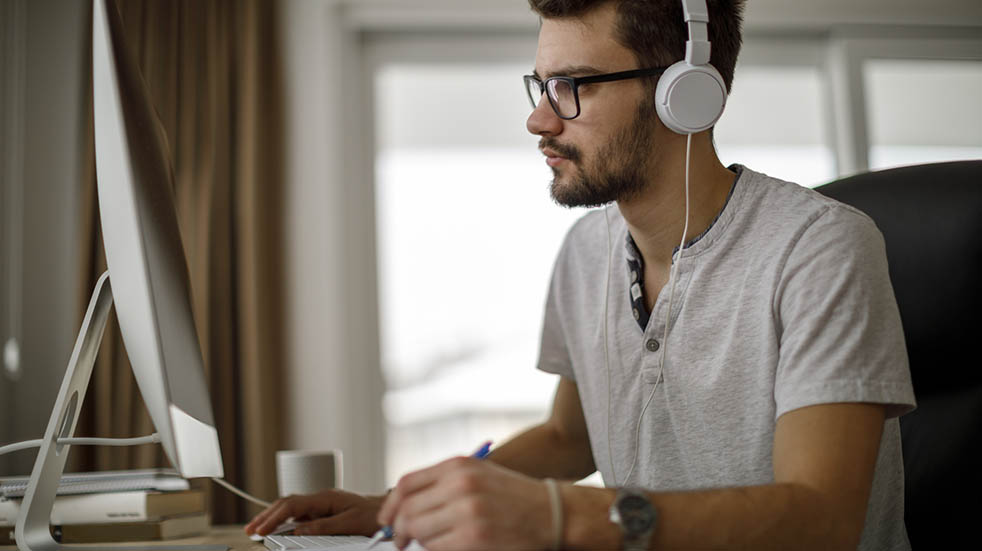 Many organisations are starting to give staff autonomy over what they choose to learn through 'Netflix-style' studying. These platforms host online content where staff can consume as much as they want or need, in their own time.
As well as new IT skills, the pandemic has prompted an upswell in demand for softer skills training – for instance, resilience, as well as wellbeing training for people now working at home. "There's huge demand for training on keeping teams motivated and avoiding burn-out," says Kerr. "All stuff that wasn't needed before."
Organisations already allocating spend in this area include the Air Ambulance Service, which has just partnered with mental wellbeing training provider 87 Percent. Since the Covid-19 outbreak began, 87 Percent has also signed up Guy's & St Thomas' and several other NHS trusts to enable staff to take courses and monitor their wellness. CEO Andy Bibby says: "Research we conducted with the Royal College of Emergency Medicine between April and July shows that providing staff with targeted resources makes big differences. Of nearly 10,000 participants polled, a third downloaded the learning app, more than one in ten participated in learning daily, and more than 4,000 resilience programmes were accessed."
Because cuts are creating pressure for staff to take on new responsibilities too, additional training is needed to up-skill workers in new areas. For example, Warrington Council has recently announced skills audits for staff who are facing redeployment into different roles.
Higher engagement and productivity
It all means business bible Forbes is now saying 2020 could be a "break-out year for training" as the benefits of bolstering skills is seen. Engagement consultancy Gallup finds that those staff receiving training respond with higher engagement and productivity, with organisations that strategically invest in staff development being twice as likely to retain their employees as those who do not.
As entrepreneur and employee engagement expert Glenn Elliot tells Boundless: "Some of the attributes of engagement – going the extra mile, fostering a good working environment, being motivated and feeling positive – are all connected to personal development opportunities."
But if things really are to change, there is one other barrier that must be overcome – better understanding of L&D's return on investment. "Money being scarce means that the imperative is even greater for firms to measure return on their training expenditure," says Kerr.
He believes that one of the reasons his organisation – Auxin OKR – has maintained business is because it focuses on teaching goal-setting and how to implement OKR (objectives and key results) theory – which has very clear ROI. He says too many employers still hold back on learning because they fear it not being useful, but don't actually know this definitively.
Solve this, though, and despite all the business interruption, learning and development really could be witnessing the start of a beautiful renaissance. If organisations can protect their L&D budgets, employees will repay that investment in spades.
We can help your business
Boundless is a membership club that helps people in the public sector and civil service to make the most of their time and money. Find out how we can help you achieve a better work-life balance for your employees here.
Photos: Getty Images