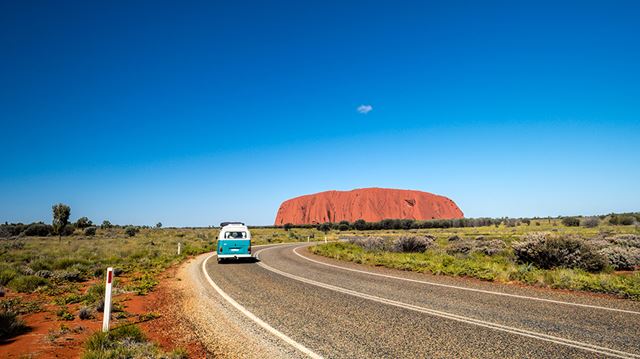 Have an unforgettable outback adventure on a holiday to the Northern Territory. Discover 10 highlights with the experts from Trailfinders.


Ask any Aussie about the Northern Territory – known as the Territory or NT – and they will talk to you of cascading waterfalls and eucalypt forests, of rugged escarpments, sandstone monoliths and Aboriginal rock art. But, most of all, they'll regale you with tales of giant saltwater crocodiles ('salties') and exotic bird life.
1. Enjoy the Northern Territory wildlife
The Territory – roughly divided into the 'Top End' and the 'Red Centre' – is a utopia for wildlife enthusiasts (remember your binoculars). An adventure through this wild bushland could reveal any of its 150 mammals, 300 reptiles, 60 species of freshwater fish and several hundred types of marine fish.
But it is the birds that steal the show – from the massive aggregations of magpie geese and dancing brolgas in the billabongs and floodplains, to the rainbow-hued lorikeets and cockatoos that chatter from silver-barked boughs. There are 400 bird species in total, six of which are found nowhere else in the world.
Leading tour operator Trailfinders have been guiding wildlife lovers to the Territory for years. 'The NT offers experiences unlike anywhere else and its rugged nature,' says Lucy Davison, Head Product Manager, Australasia. 'Even in the wet season, December to March, when travel is more affordable, the landscape springs to life with amazing waterfalls and wildlife.'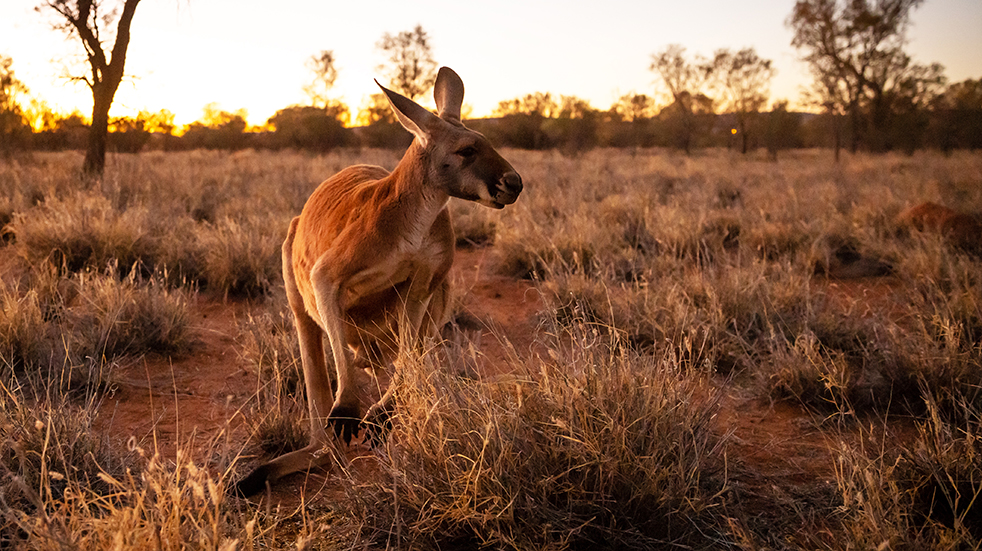 2. Darwin: the Northern Territory state capital
Accessible from London with Singapore Airlines, Darwin is a convenient gateway for a Top End outback adventure. But before you head into the wilderness, spend some time exploring this tropical, cosmopolitan city, which is closer to Bali than to Sydney.
The Aboriginal art collection at the Museum & Art Gallery of the Northern Territory is a must, as is the Defence of Darwin Experience, a museum of Darwin's military history.
A good place to get familiar with the local flora and fauna is on a day-trip to Territory Wildlife Park, where a shuttle train takes you around exhibits representing a diverse range of habitats and species. Nearby, the waterfalls and crystal-clear waterholes of Litchfield National Park are the perfect cooling-off point.
But it is the Mary River wetlands, just over an hour's drive from Darwin, that stand out for Lucy: 'The floodplains teem with wildlife. On the larger side think crocodiles and water buffalo, wallabies, wild horses (brumbies); and on the smaller side, hundreds of species of birds and insects. You can rest at Bamurru Plains, a luxury lodge on the wetlands, which offers an intimate experience with great guides. The rooms are mesh-walled, so you wake early to the sound of birdsong and lush water views.'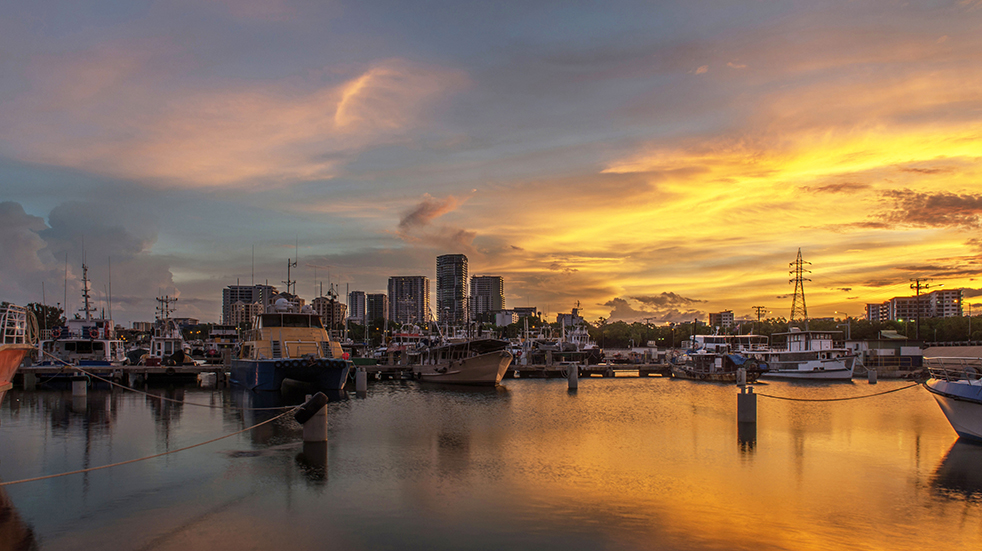 3. Alice Springs and Kings Canyon
The tropical savanna of the Top End couldn't contrast more with the arid desert landscapes of Australia's Red Centre and its scorched red earth. It's home to the famous outback town of Alice Springs, which roughly marks Australia's geographic centre; stop over for a couple of days to take in the local Kangaroo Sanctuary, Reptile Centre and Desert Park.
It's a five-hour drive from Alice Springs to Watarrka National Park, which is famous for its geological marvels, notably the soaring sandstone walls of Kings Canyon. It's one of Lucy's favourite Northern Territory experiences: 'Standing at the top of the canyon rim without another human in sight, and nothing but the warm breeze in my face and red ochre sandstone as far as I could see, was bliss.'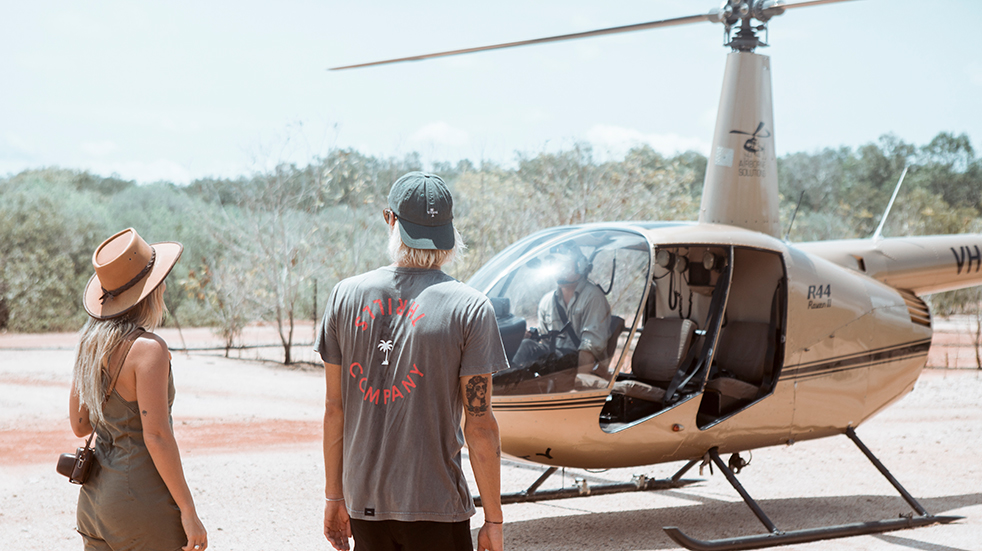 4. Kakadu National Park
Bamurru Plains is on the edge of the World Heritage-listed Kakadu National Park, jointly managed by the Aboriginal community. One of the most biodiverse land locations in Australia, Kakadu is home to almost a third of its bird species.
Head deep into the park to Yellow Water, a land-locked billabong, and jump aboard a wildlife cruise (there are several daily, but watching the rising sun is a memory-maker). You'll likely see crocodiles, water buffalo, whistling ducks and magpie geese, azure kingfishers, white-bellied sea eagles, the comb-crested Jacana or 'Jesus bird' – a little bird that can walk on water – and more.
'It is so quiet and serene, because the boat engines are virtually silent,' explains Lucy Davison. 'Most drivers and guides are indigenous, so they explain not only every sighting but the traditional meanings of each bird or animal, which is fascinating.' Not surprisingly, this sacred Aboriginal land also has one of the greatest concentrations of rock art sites in the world, with some paintings dating back nearly 50,000 years.
It'll be hard to tear yourself away from this watery wilderness, but neighbouring Arnhem Land, an untamed 37,000-square-mile expanse, is well worth a trip for its heli-fishing alone.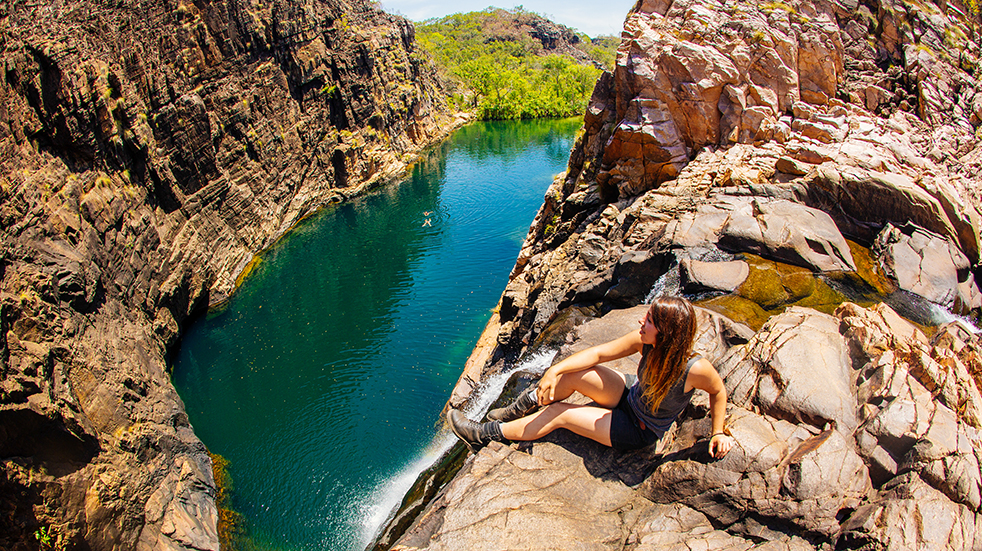 5. Katherine: home of the Royal Flying Doctor
The town of Katherine, just south of Kakadu, is where you'll find Gypsy Moth, the original plane flown by the first Royal Flying Doctor. It's also the gateway to the wilds of Nitmiluk National Park and its 13 spectacular sandstone gorges, though you'll likely be drawn to the beauty and sheer size of Katherine Gorge.
Visitors like to spend their days swimming and canoeing, and walkers appreciate the trails, whether it's a gentle stroll along the riverbanks, an overnight adventure or a five-day hike along the Jatbula Trail. For eco-luxe, stay at Cicada Lodge – a great spot for birding.
6. Uluru and Kata Tjuta
If you're feeling adventurous take the Red Centre Way, a legendary outback road trip (you can do it in an SUV) from Alice Springs, through Watarrka National Park to the protected area of Uluru-Kata Tjuta National Park.
Here kangaroos, emus and dingoes roam the red desert, and you may see the scary-looking (though harmless) thorny devil lizard, the exotic-looking splendid fairy wren, singing honeyeater or a rare scarlet-chested parrot.
But visitors also flock here for the iconic landmarks of Kata Tjuta (formerly The Olgas) and Uluru (Ayers Rock), both sacred to the Anangu people, who have lived here for at least 22,000 years. Kata Tjuta is made up of 36 ancient domed rock formations; follow the Valley of the Winds trail as it winds between them.
Uluru towers majestically over the landscape, captivatingly changing colour as the angle of the sun shifts. 'Uluru and Kata Tjuta are unmissable and best seen on sunrise or sunset tours, for spectacular colours,' says Lucy. 'We book a lot of the iconic Sounds of Silence outback dinners and, for the more discerning, the smaller Tali Wiru experience.' Feasting under an umbrella of stars with uninterrupted views of the fabled Uluru… The perfect end to your holiday.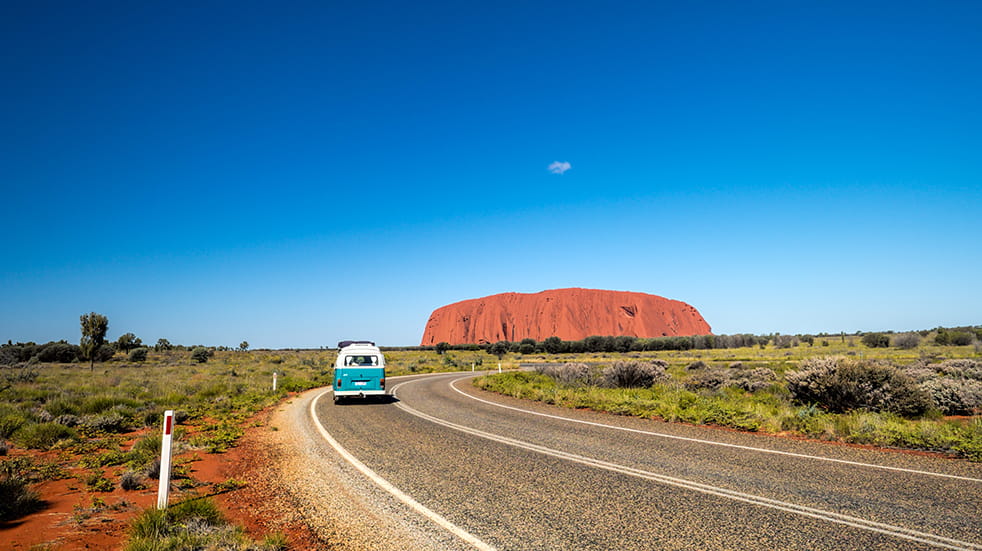 The Northern Territory's star species and where to see them…
7. Saltwater crocodile (Crocodylus porosus)
Found in the Top End, particularly in the multiple river systems around Darwin, such as the Adelaide, Mary and Daly Rivers. The saltwater crocodile, or 'saltie' as it's known locally, is the world's largest reptile, growing up to 7m and weighing 1000lb, with a set of 68 razor-sharp teeth.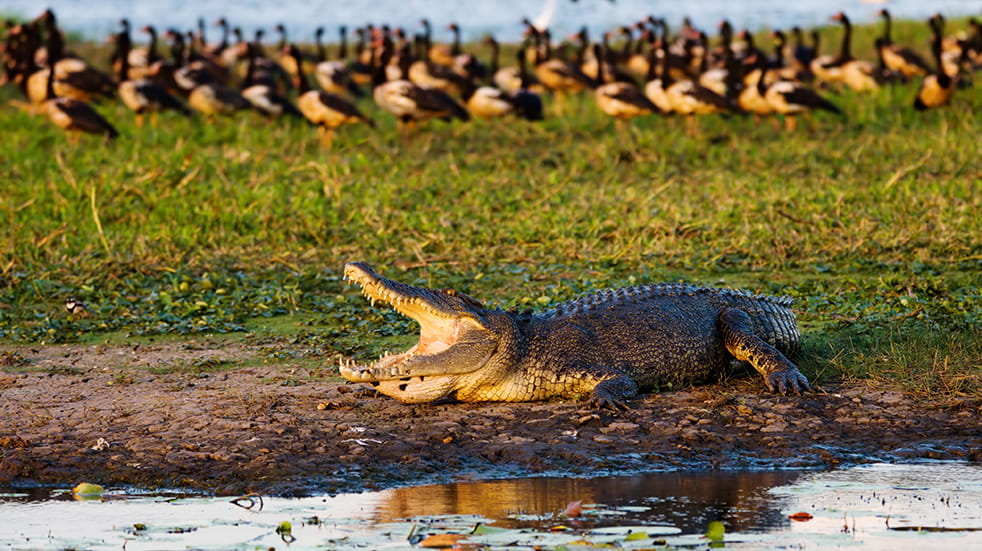 8. Thorny devil (Moloch horridus)
Found in the sandy orange soil around Uluru and Alice Springs. A small diurnal reptile (which grows up to 20cm in length) covered in thorny spines and sporting a 'pretend' head on the back of its neck, which is thought to warn off predators.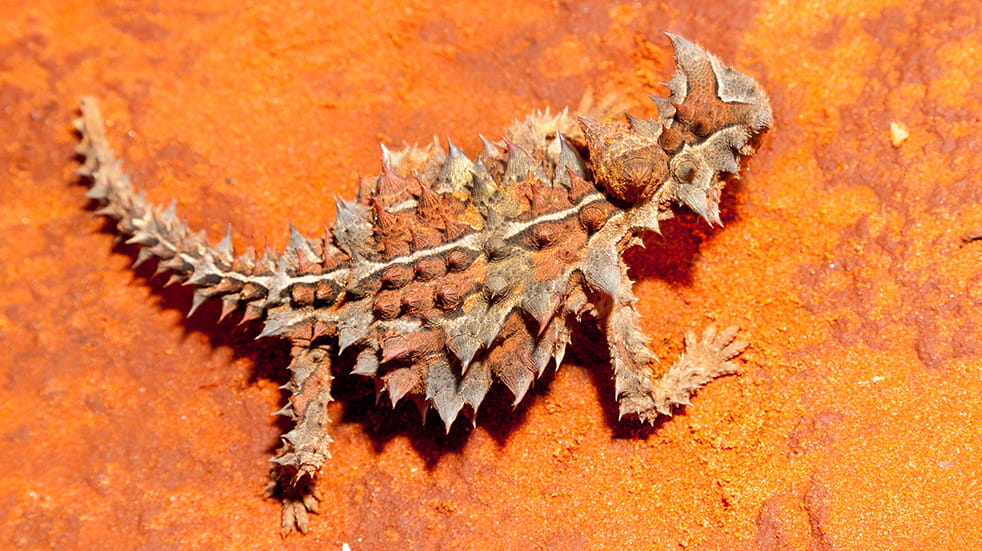 9. Magpie goose (Anseranas semipalmata)
Widespread throughout coastal northern Australia, they often nest close to wetlands. The piebald goose has a characteristic knob on the crown (larger in males), which increases in size with age; it differs from most waterfowl in having strongly clawed toes that are webbed only on their basal halves.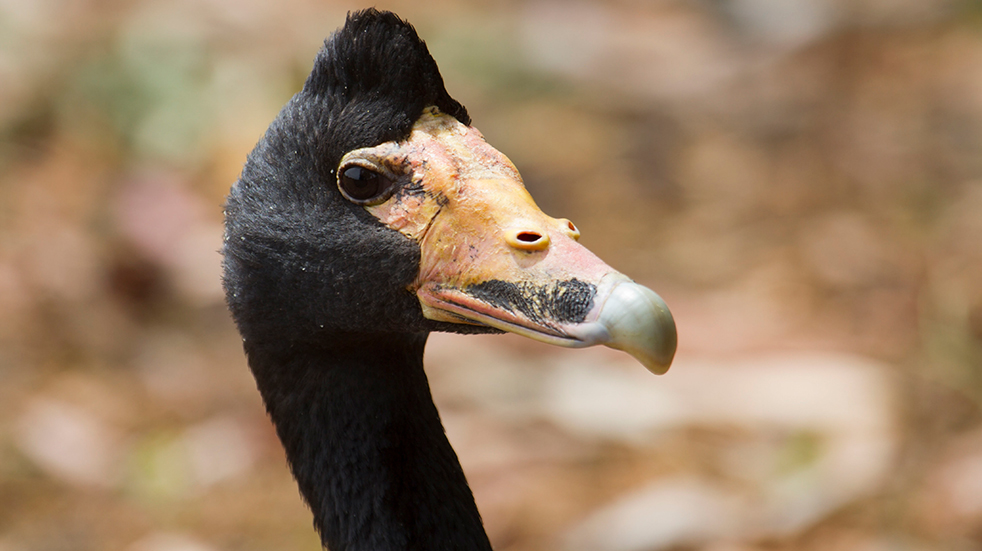 10. Gouldian finch (Erythrura gouldiae)
Restricted to isolated areas mostly within the Northern Territory including Kakadu and Nitmiluk national parks. This endangered small bird is easily recognised: mature adults have a purple chest, yellow breast and green back, with an intensely vivid pale blue upper collar.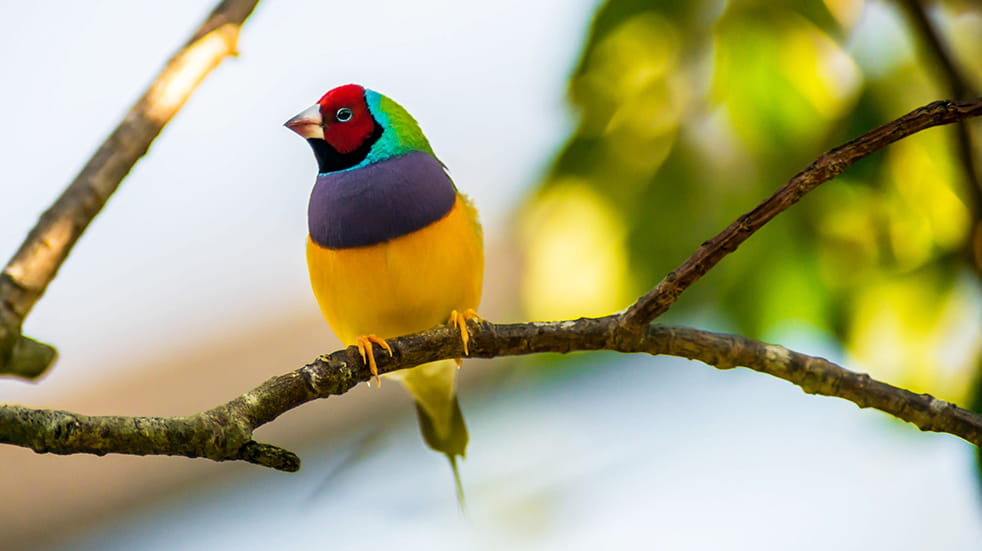 Book your Northern Territory adventure
Trailfinders is the UK and Ireland's No1 tour operator to Australia, with one in six of all visitors from the UK travelling to Australia with them. Almost all of their travel consultants have travelled extensively in Australia. To speak to an Australia expert and to tailor-make the perfect itinerary, call 0207 368 1361 or go to trailfinders.com/endlesssummer. 13-night holidays start from £1299.

All your travel essentials
Singapore Airlines and SilkAir fly to Darwin from London Heathrow and Manchester Ringway International. Together with Alliance partner Virgin Australia, Singapore Airlines also offers extensive domestic flights within Australia. Singapore Airlines is the world's most-awarded airline, offering impeccable service and spacious, comfortable aircraft. Whether you're travelling Economy or First Class, discover a journey that's every bit as delightful as the destination itself. For more information visit trailfinders.com/endlesssummer.
Travelling greener with Singapore Airlines
Singapore Airlines is a member of the International Air Transport Association (IATA), which is committed to reducing the industry's emissions. For more information on Singapore Airlines' environmental efforts, visit singaporeair.com. If you'd like to offset your carbon emissions on your trip to Australia, you can do so at a carbon offsetting website like carbonfootprint.com and climatecare.org.