Our panel of family experts have reviewed the best toys for amusing babies to teens while travelling, with board games and finger puppets and the latest technology.
---
Best for… toddlers
Aquadoodle AquaDraw Travel Drawing Bag
Most children love to draw, but who wants to carry reams of paper everywhere you go? Enter the Tomy Aquadoodle AquaDraw Travel Drawing Bag. At just 27cm, the soft, padded case opens into a drawing book and includes the AquaDraw pen inside, which you fill with water. The pictures fade when the water dries, so kids can draw over and over again.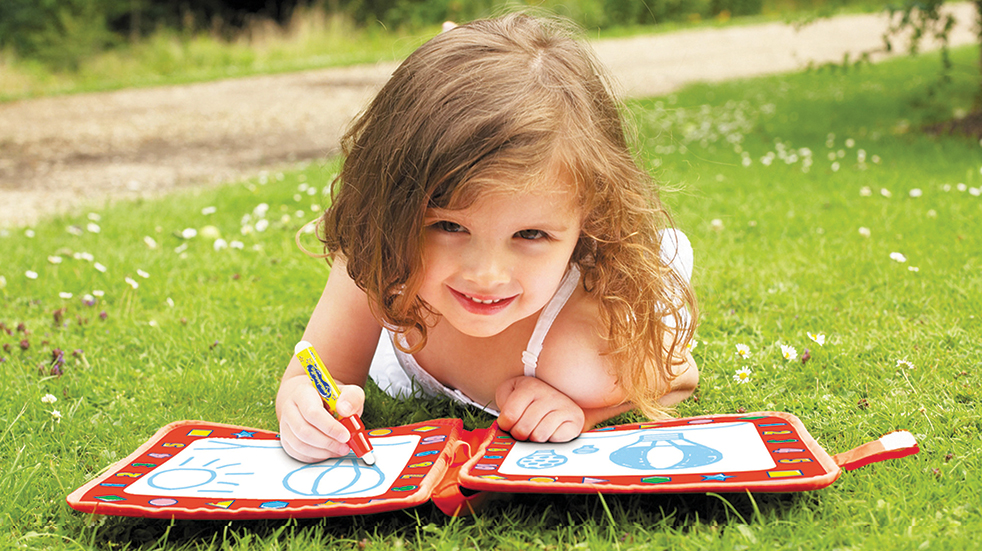 ---
Best for… fidgety fingers
Stretch Armstrong
First launched in the 1970s and then relaunched in the Nineties, wrestling superhero Stretch Armstrong has lost none of his original appeal. And now he boasts the oh-so-cool moniker of being 'retro' to boot. Kids will love stretching and contorting this robust action figure. He takes up little space and can be easily retrieved if dropped on the car floor, unlike anything with lots of pieces.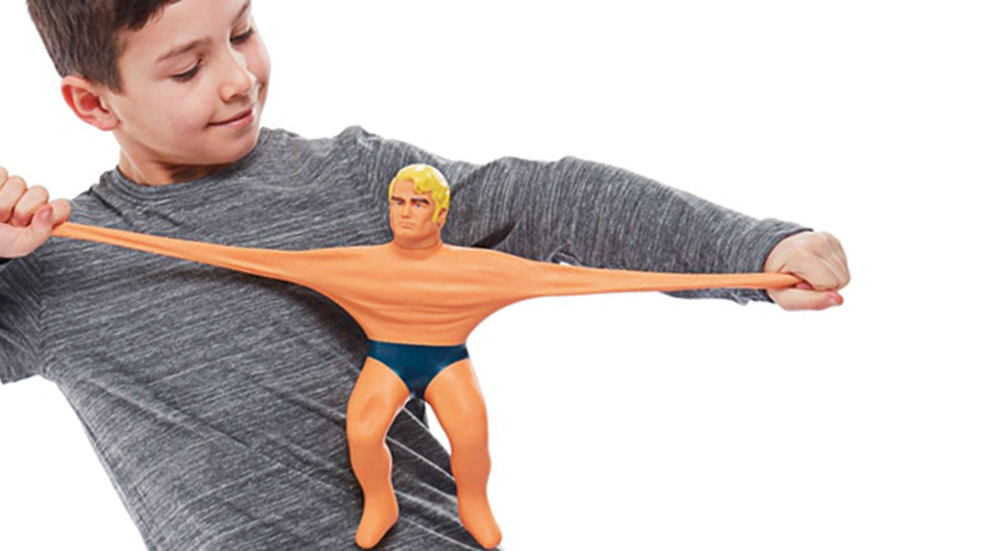 ---
Best for… imaginative minds
Melissa & Doug Zoo/Farm Friends Hand Puppets
Taking up virtually zero space – hurrah! – these hand puppets come in two sets. Choose which set suits your little one best: zoo or farm. Both are great for developing motor skills, hand-eye coordination, communication skills and self-confidence. With vibrant colours, they are soft and, above all, washable – crucial for when mid-journey snacks go haywire.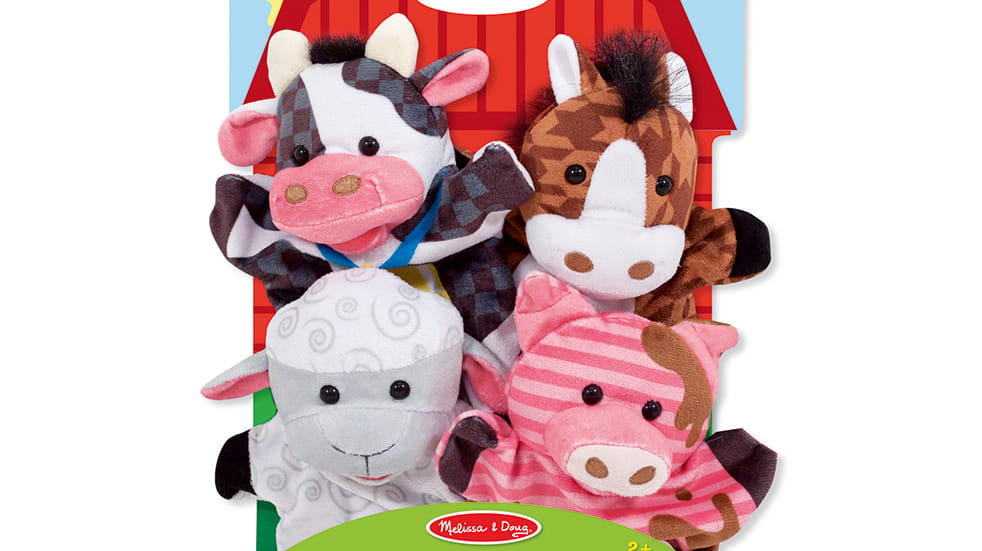 ---
Best for… pre-schoolers
Casdon SatNav Steering Wheel
Children love to do just as mummy or daddy do, so let them copy you as you drive. This big and bright steering wheel features a pretend satnav that interacts with the wheel to make your child feel like they are really driving. They are told when to turn the wheel left and right, and when to change speed. It's the type of toy your child will enjoy dipping in and out of whenever they feel bored by the journey.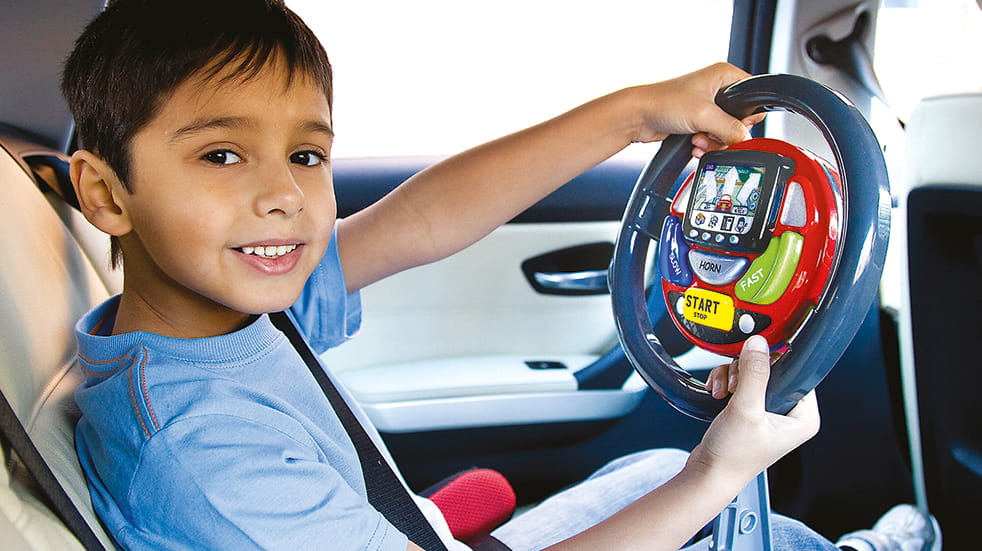 ---
Best for… long journeys
Amazon Fire Kids Tablet Edition
Children aged three and up will love watching movies and TV shows, playing games, reading books or listening to music on this neat little tablet with its colourful (and super-bouncy) protective case. With 16GB memory to fill and a two-year warranty that means Amazon will replace broken tablets, no questions asked, plus heavy-duty parental controls and a year's subscription to Kids Unlimited, it is more than worth this higher price tag.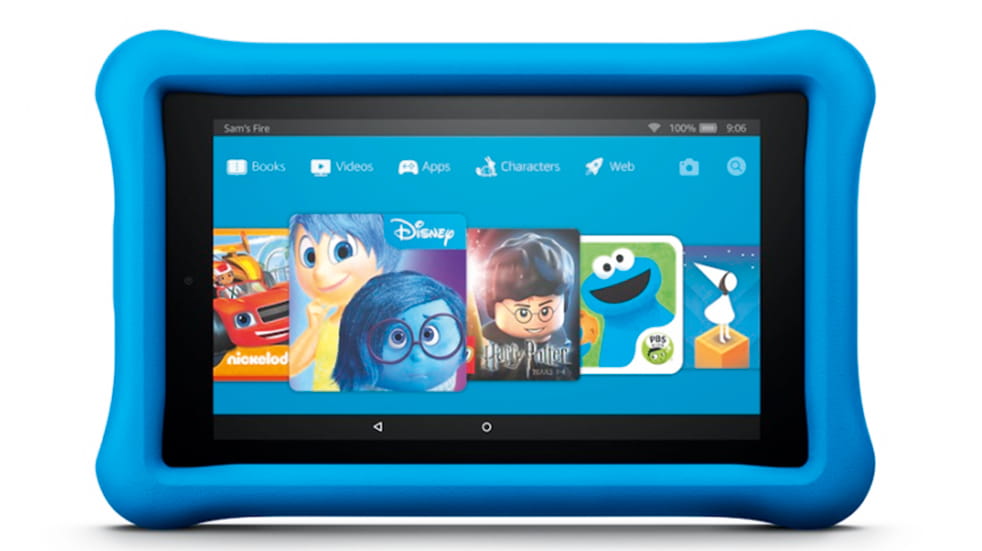 ---
Best for… travel sickness
The Dr. Seuss Audio Collection
Not everyone is able to look down, watch movies, read or play while sitting in a car. For those who suffer from motion sickness, this is the perfect travel companion. The series contains four famous Dr. Seuss stories, including the brilliant How The Grinch Stole Christmas. The audio features crazy sound effects, provides non-stop laughs and promises to keep children over the age of four entertained and amused en route.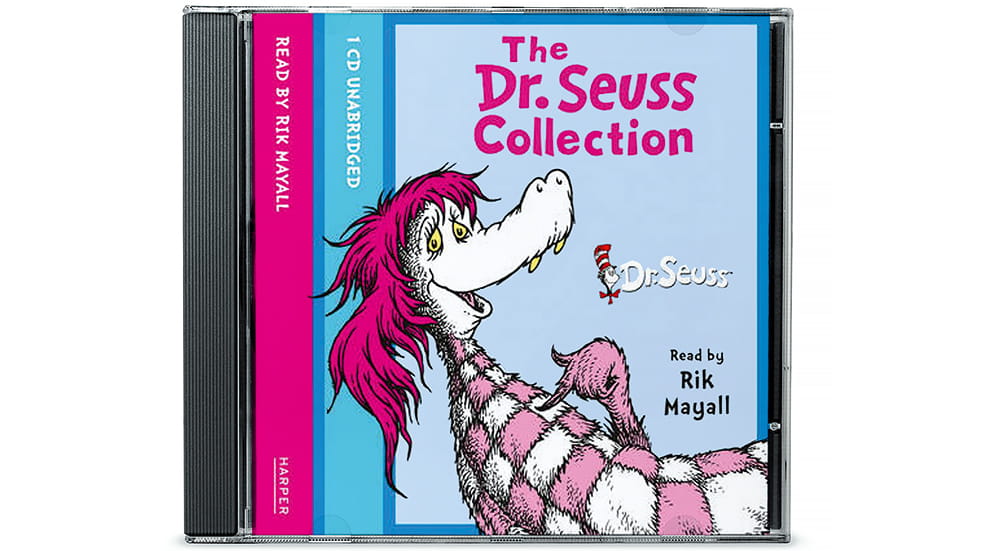 ---
Best for… babies
Lamaze Monkey Links
If you have a baby in a rear-facing car seat, these bright and smiley monkey links are perfect for clipping onto the base of the carry handle. Babies will enjoy swinging the monkeys back and forth, and when they pull the middle monkey's legs they'll hear entertaining sounds. Suitable from birth, these cheeky chimps can also be easily transferred onto your pushchair handles for the perfect in-transit entertainment all-rounder.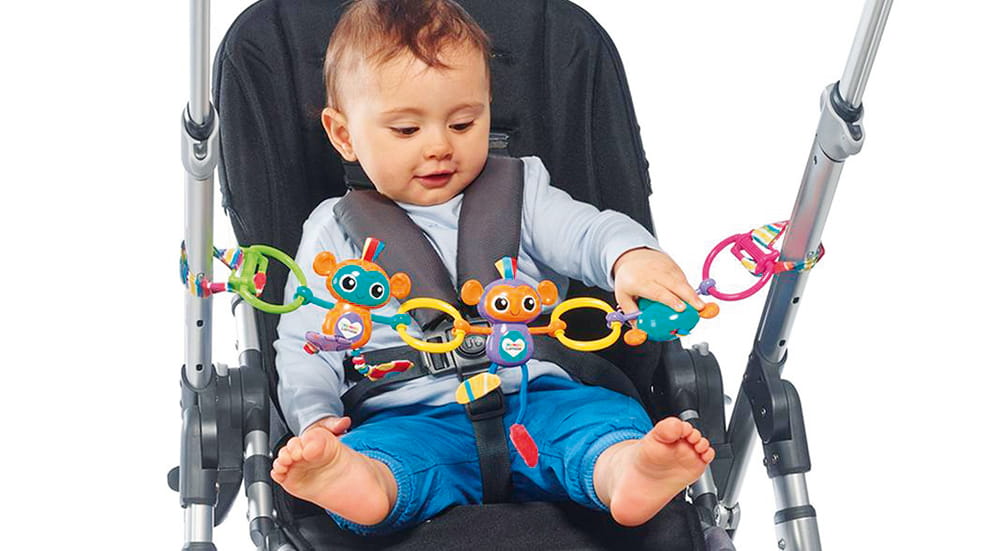 ---
Best for… older children
Travel Scrabble
When you don't want the kids glued to a screen for hours and would instead prefer them to engage with other members of the family, this travel Scrabble set is a holiday essential, however you're getting there. The classic game comes in a compact size and features a subtle grid that helps to keep the letters in place as you cruise to your destination. For two-to-four players - argument-free playing, regrettably, not guaranteed.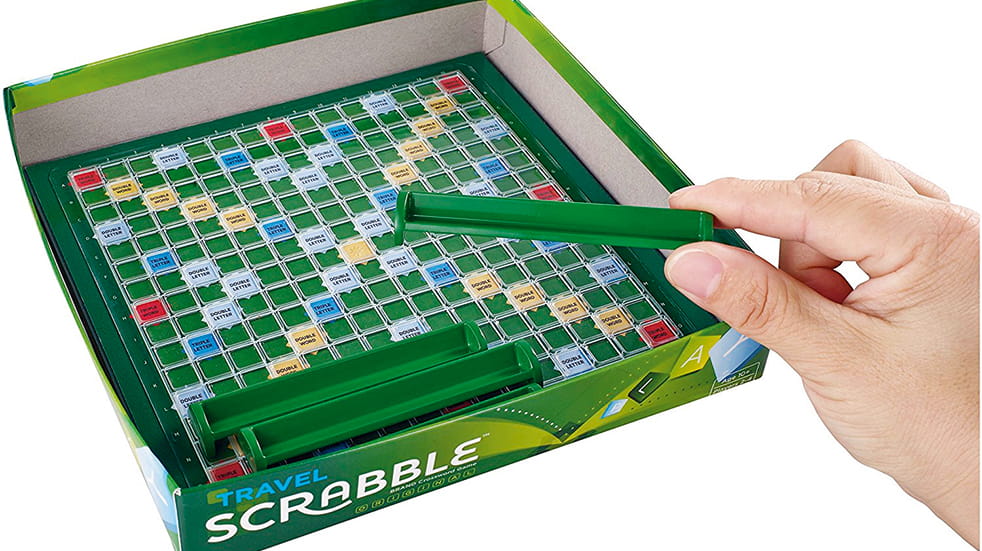 ---
Save on gifts and gadgets with SVM
Make some big savings on your shopping at Argos, John Lewis, Halfords and many more outlets.