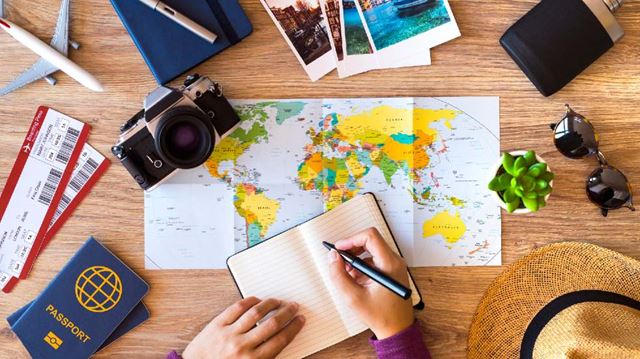 Restrictions are gradually being eased across the UK after months of lockdowns, but the big question on many people's lips is: when can we go on holiday?
Another government announcement on the travel recovery roadmap is due shortly, but in the meantime we've done some investigating in an attempt to answer some of your key questions and provide some much-needed guidance.
---
What are the current travel restrictions for British people wishing to go on holiday abroad?
In a nutshell, it is currently illegal for people in the UK to travel abroad for a holiday. The rules might change on 17 May, but this date has not been confirmed. To add to the confusion, the current restrictions are slightly different in England, Scotland, Wales and Northern Ireland. In England, for example, anyone who attempts unnecessary international travel could face a £5,000 fine.
You can only travel overseas if you have a reasonable excuse to do so – for example, if you are carrying out essential work. If you are allowed to travel, you must complete a new outbound 'Declaration to Travel' form (unless you qualify for an exemption), and on arrival back in the UK must isolate for 10 days, although you will have a 'test to release' option on day five.
If you are travelling to certain countries, you will need to isolate in a government-approved hotel at the cost of £1,750 per person – and there is no early-release option. In Scotland, you will need to isolate in a hotel if you arrive from any country outside of the UK (except for a small group of exemptions). In Wales, restrictions on travelling in and out of the country were due to be lifted on 12 April. In Northern Ireland, you are not allowed to travel more than 10 miles from your home, but this is set to be reviewed on 15 April.
---
Will I be able to travel abroad later in 2021?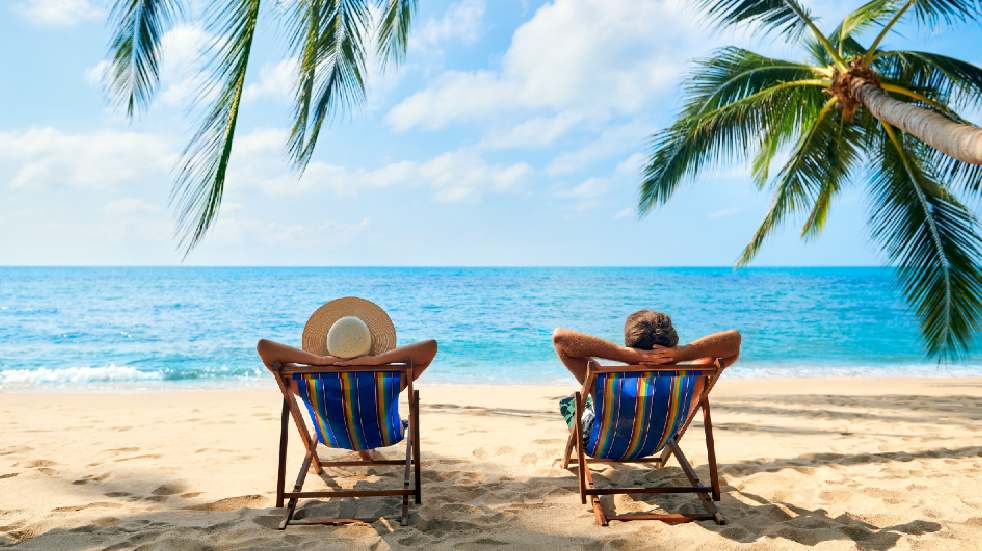 The UK government has indicated that it hopes to allow people to travel overseas for holidays this summer, and is proposing a traffic-light system of red, amber and green for destinations, depending on levels of infection, vaccination rates and Covid-19 variants of concern. More details are expected to be announced shortly, but essentially the colour of a destination will indicate which tests and quarantine periods will be required.
If you travel to a green country (i.e. one with the lowest level of perceived risk), you won't have to isolate on return but you'll still be required to take a number of pre-departure and post-arrival tests. On the plus side, the price of tests has come down and the Prime Minister recently stated that any testing regime for international travel should be "as flexible and as affordable" as possible.
Alongside the UK's requirements, many countries require a negative test before you can travel to them, along with a follow-up test on arrival. If you decide to book an overseas holiday, check the terms and conditions to see if you can switch destinations if the one you were due to travel to is moved to a different colour.
---
What if I've had a Covid vaccination?
Trials have begun of various digital health passports, which would allow travellers to store proof of vaccination, Covid test results, and details of restrictions and entry requirements. The EU, for example, is looking to introduce a Digital Green Certificate that would allow anyone who's been vaccinated against Covid, who has tested negative, or has recently recovered from the virus, to travel within the region. As part of its traffic-light system, the UK government says it hopes to make arrangements with other countries and international organisations to establish mutual recognition of certificates.
Meanwhile, some countries have made their own announcements about welcoming visitors who have been vaccinated. For example, Cyprus says that British citizens who have had two vaccinations can visit (when UK government restrictions are lifted) without requiring a test or having to quarantine on arrival.
---
What about holidays within the UK?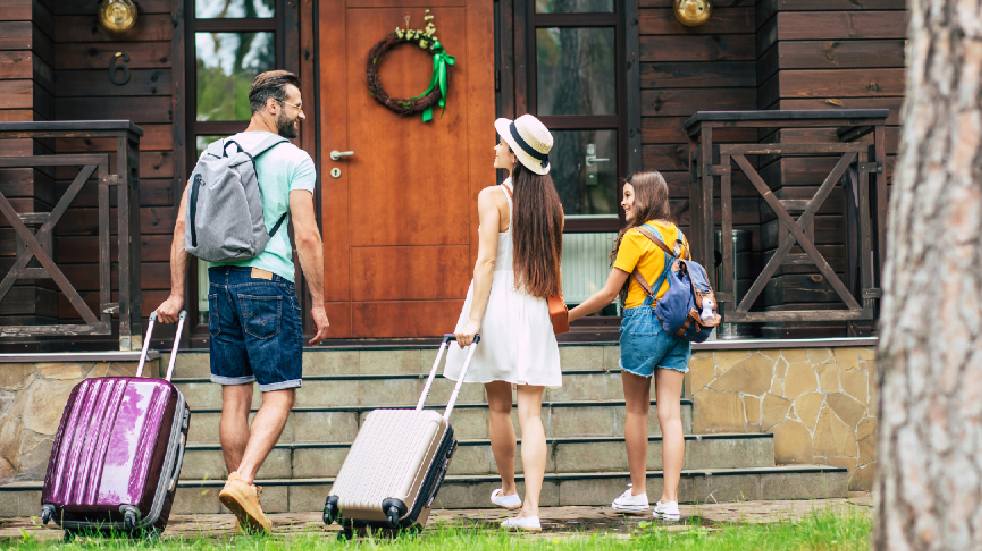 If you want to go on holiday in the UK this year, things are looking a little more promising. Self-catering holidays are already allowed in England, but only for single households and only in accommodation that does not require shared use of bathing, entry, catering or sleeping. Center Parcs and Haven, for example, have opened their self-catering lodges but with limited services, such as collection or delivery from restaurants. Campsites are also now allowed to open, but shared toilet and shower facilities have to remain closed. The next change for England is due on 17 May, when hotels could reopen and multiple households could be allowed to stay in holiday lets.
If you live in Wales, you can stay in self-contained holiday accommodation – including hotels with en-suite facilities and room service – with people from the same household or support bubble. In Scotland, tourist accommodation is due to reopen from 26 April, but only for single households.
---
When will Boundless properties reopen?
Whitemead Forest Park reopened on 12 April, but Bournemouth West Cliff Hotel and Cotswold Motoring Museum will remain closed until at least 17 May. For the latest information and also details about member discounts, click here.
---
What is the latest advice regarding cruise holidays?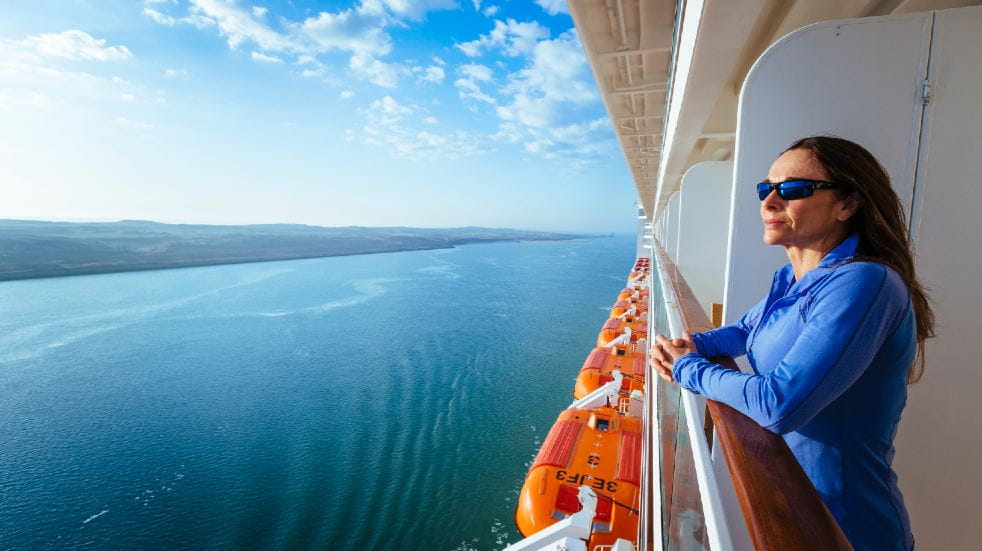 Alongside the current travel ban, the Foreign and Commonwealth Office is still advising against cruise holidays overseas. However, some cruise lines are switching their itineraries to sailings around the British Isles. P&O Cruises is sailing four- six- or seven-night UK-based cruises on its flagship Britannia, or week-long cruises on its newest ship, Iona, in the peak summer season. Sailings will only be available for UK residents who have had Covid-19 vaccinations.
Saga, meanwhile, is launching a UK cruising programme from 27 June on Spirit of Discovery, and from 26 July on Spirit of Adventure, and is also insisting that all guests must be vaccinated with two full doses at least 14 days before travel. Once on board, expect notable changes due to Covid measures, such as buffet meals being replaced by table service and tighter availability for entertainment, excursions and activities due to social-distancing requirements.
---
Should I book a holiday now for later this summer, even though there's no guarantee I'll be able to go due to Covid-19?
If you book a package holiday, you'll beprotected under the Package Travel Regulations, which state that you'll have a right to a replacement holiday or a full refund if your holiday is significantly altered by a change in the situation at your destination. On top of this, many travel companies are now offering additional benefits or flexible cancellation and rebooking policies, such as allowing you to change your arrangements free of charge at a later date if needed.
Either way, make sure you take out comprehensive travel insurance to cover your specific needs as soon as you book. Many policies now include different types of cover for the coronavirus. Read the details carefully to ensure your policy has the level of cover you want.
---
Could Brexit affect my holiday plans?
Now that the UK has left the EU, there are extra steps you may need to take, including having at least six months left on your passport. There is also a long wait for passports due to the lockdown, so allow extra time. The Association of British Travel Agents (ABTA) has this additional advice.
---
My balance is now due but my holiday hasn't yet been cancelled. Should I just cancel now?
If you cancel before your holiday company cancels, you'll lose your deposit and any rights to a refund, even from your travel insurer, because it will be classed as a 'disinclination to travel'. You'll need to wait for your holiday to be cancelled to get your money back. However, if you've only paid a low deposit, you might want to weigh this up against the hassle of claiming a refund and the possibility of having to wait months to get it. Before you cancel, check your travel provider's T&Cs to make sure they can't claim further payments for a late cancellation.
Although the situation has improved since the initial wave of Covid cancellations, ABTA says that many tour operators are still unable to issue refunds within the specified two weeks, as they won't have received money back from hotels, airlines and other suppliers. In its advice, ABTA argues that forcing companies to do so would put many out of business. Instead, many travel companies are offering Refund Credit Notes (RCNs), which entitle you to rebook your holiday or receive a cash refund at a later specified date. RCNs provide the same financial protection you may have had with your original booking – for example, ATOL protection. The expiry date on an RCN lets you know when that financial protection runs out.
---
Should I accept vouchers for travel instead of asking for a refund?
Some companies are offering vouchers in place of a refund, often increasing their value to more than the original price you paid as an incentive for you to accept. Consumer groups advise against accepting a voucher, though, as they are less likely to offer any financial protection should the company fail.
---
So, am I able to claim a refund for my holiday on my travel insurance?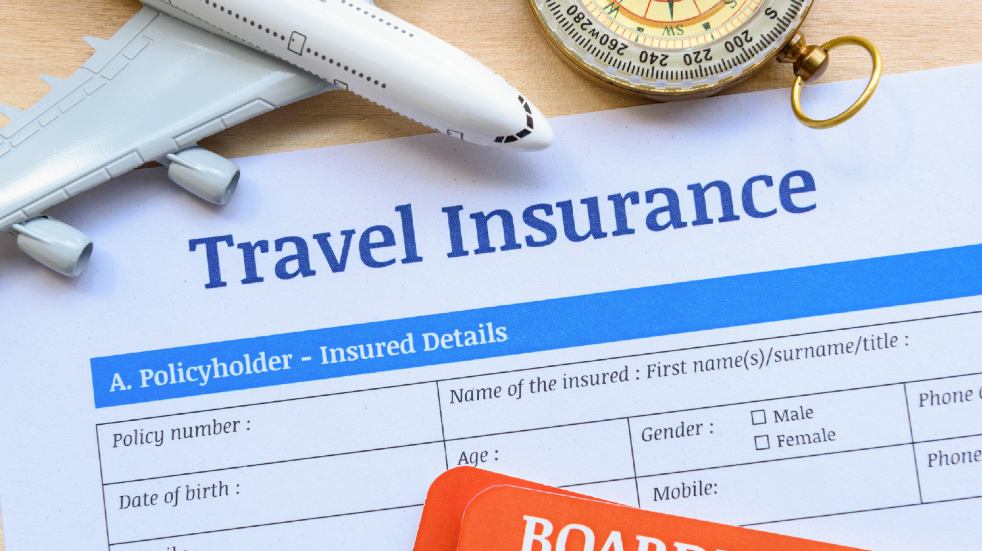 Any travel insurance taken out since the start of the pandemic is unlikely to cover you for Covid-related cancellations. Most insurance policies will now, however, cover your medical expenses and other costs if you become ill with Covid-19 while overseas. Even if you took out your policy before the crisis and you have cover for a cancellation, insurers will only pay out for costs that couldn't be refunded, so you will need proof that your travel provider refused to issue a refund before you can progress further. Therefore you need to first make a claim with your travel provider.
---
If I booked my holiday on my credit card, can I make a section 75 claim?
If you have been unable to get a refund for your cancelled holiday, you might have a legal right to claim a cash refund from your credit card issuer under Section 75 of the Consumer Credit Act 1974, as long as the cost of the holiday was more than £100 and no more than £30,000. You can make a claim even if you only paid the deposit on your credit card.
Some credit card companies will argue that you have to reach a stalemate with the travel provider before you can make a claim, but in fact you can make a claim with both at the same time (note: you can only take payment from one of them).
However, if the cancellation arises because of a government-imposed restriction on travel, there may not be a breach of contract if the travel company has rights in its contract not to provide the services in those situations, or to offer you alternative services instead.
Photos: Getty Images