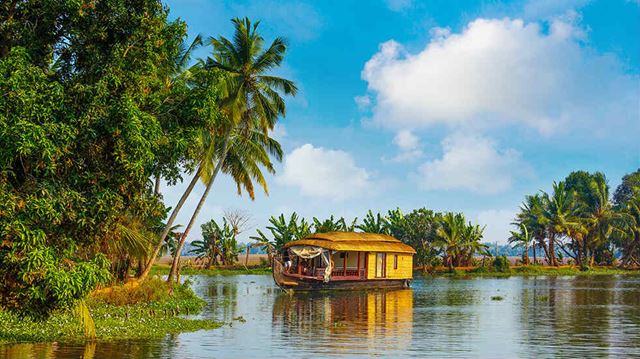 Known as 'God's own country', Kerala in south India is a region of breathtaking natural beauty, lush vegetation and glorious scenery. Get the inside story from specialist tour operator Jules Verne
A narrow, isolated strip at the south western tip of India, Kerala boasts more than 350 miles of unspoilt coastline along the Arabian Sea, with palm-fringed beaches and sleepy fishing villages. But Kerala is also blessed with glistening, tropical backwaters and the spice-covered hills and forested mountains of the Western Ghats, which act as a dramatic backdrop and a natural curtain separating this laidback region from the rest of India. The slower pace of life here makes Kerala the perfect choice for first-time visitors to India and for those who want to simply relax and take in the natural wonders.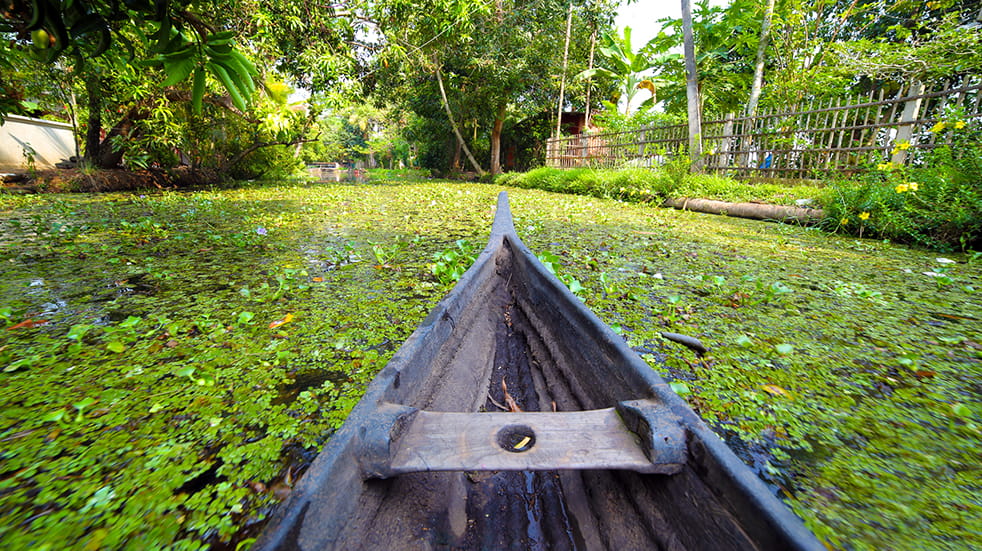 What to see and do in Kerala
No trip to Kerala would be complete without taking a gentle cruise through its fertile backwaters in a houseboat. Known as 'kettuvallam', these 24-metre long traditional rice barges have been converted into simple but comfortable houseboats that glide through the lagoons, lakes and canals and give you a waterside view of rural homes, farms, churches, temples and wildlife.
Visitors should also spend a few days in Cochin, Kerala's largest city. Set around a saltwater lagoon and spread across islands and canals, it's a heady mix of European and eastern influences thanks to its 600-year trading heritage, from its medieval Portuguese houses and ancient mosques to its giant Chinese fishing nets. Once you've had your city fix, take time to experience blissful relaxation with one of Kerala's famous Ayurvedic treatments designed to detox and rejuvenate.
Don't miss the Kathakali dancers
Make sure you experience a captivating performance from Kerala's famous Kathakali dancers. Originating in Kerala more than 300 years ago, Kathakali combines drama, dance, music, extravagant costumes and make-up to retell the stories from Indian epics. You'll feel the passion of the performers in each quiver of the lips, flicker of the eyes and in the intricate movement of their hands and fingers, all of which have great significance in the story-telling.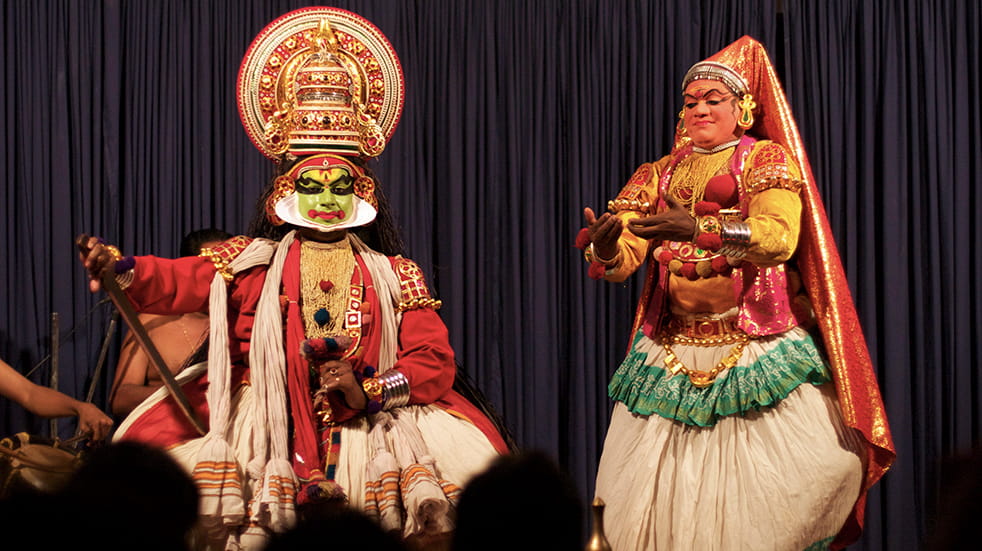 What to eat from Kerala's cuisine
Tantalising spices, vegetable curries, succulent seafood and dosas are what this part of India is known for. Expect dishes flavoured with chillies, curry leaves, coconut, mustard seeds, turmeric, and tamarind and a wide range of delicious breads, from light chapattis to richly flavoured roasted naans. The cuisine is distinct from the rest of India thanks to the influences of traders who have passed through. During your visit, make sure you join a local family for a traditional lunch and do a tour of the spice and cocoa plantations.
Expert tips on Kerala culture and customs
The best time to shop in India is around festival time at Diwali, which usually runs from late October to early November; many retailers from around the country converge at the large gatherings in major cities to sell their goods. Take heed of local etiquette. It's polite to use the traditional Hindu greeting of folding the hands, tilting the head forward and saying 'namaste'. In general, Indian women prefer not to shake hands. Always remove footwear when entering places of worship, and also when entering the homes of local people.
Explore Kerala with Jules Verne
Explore Kerala on Jules Verne's Splendours of Southern India tour – 13 nights from £1995.