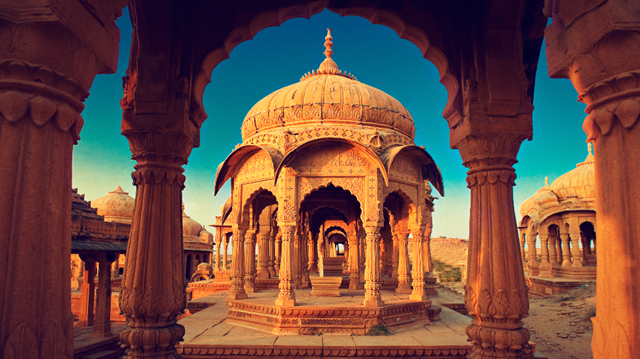 Rajasthan is home to some of the country's most famous sights, including the captivating pink city of Jaipur, the Ranthambore National Park, the Thar desert, and countless magnificent mountain-top forts and fairytale palaces, many of which have been lovingly restored and are now museums or luxury hotels.
Rajasthan is also within easy reach of Delhi and Agra so can be combined with visits to these other Indian highlights, often together known as the Golden Triangle.
What to see and do in Rajasthan
Most visits to Rajasthan will start at its capital, Jaipur, home to a spectacular walled City Palace; it's an impressive complex of richly decorated gates, palaces, courtyards, and gardens built in the 18th century by the Maharaja Jai Singh II, the Rajput king of Amber. Nearby is the Jantar Mantar Observatory, home to 19 huge instruments including the Samrat Yantra sundial, the largest in India.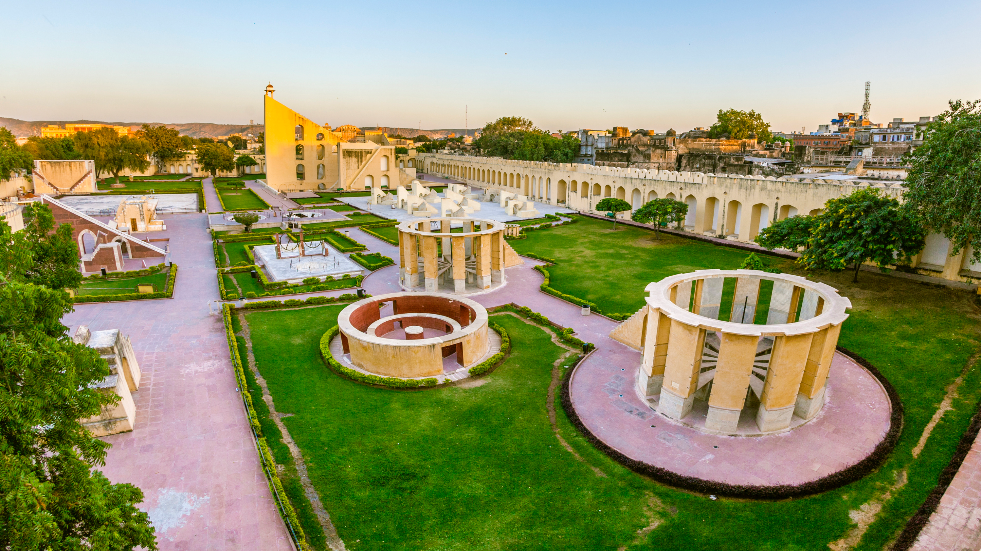 Jaipur highlights also include the grand Birla Temple, and the Albert Hall Museum with its rich collection of paintings, carpets, ivory, stone, and crystal. Visitors should also take some time to browse Jaipur's colourful bazaars, a veritable feast for the senses, and to venture a few miles outside the city to the magnificent Amber Fort, built from pale yellow and pink sandstone and white marble.
Most Rajasthan tours will include a few days in Jodhpur, home to the incredible Mehrangarh Fort, one of the largest in India and crowning a perpendicular cliff looking over the city. Perhaps the most romantic of the region's cities is Udaipur, the City of Lakes, whose temples and palaces are best explored by boat.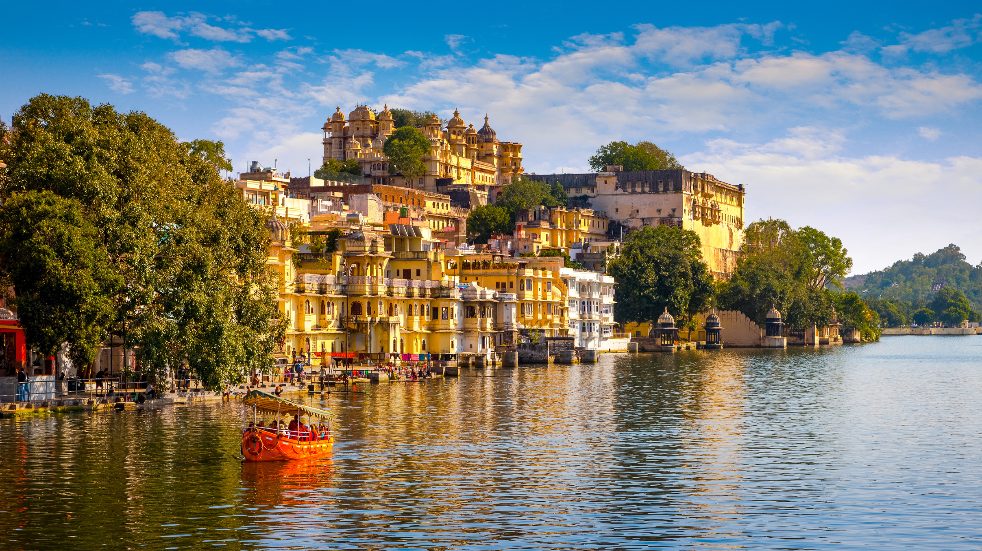 Highlights of Rajasthan
Don't miss a safari at the Ranthambore National Park, once the private hunting grounds of the maharajas of Jaipur and now a national park set around a 10th century Ranthambore Fort. It's famous for its tigers but is also home to panthers, marsh crocodiles, sloth bears and leopards, and around 300 species of birds, plus ancient temples, mosques and burial tombs.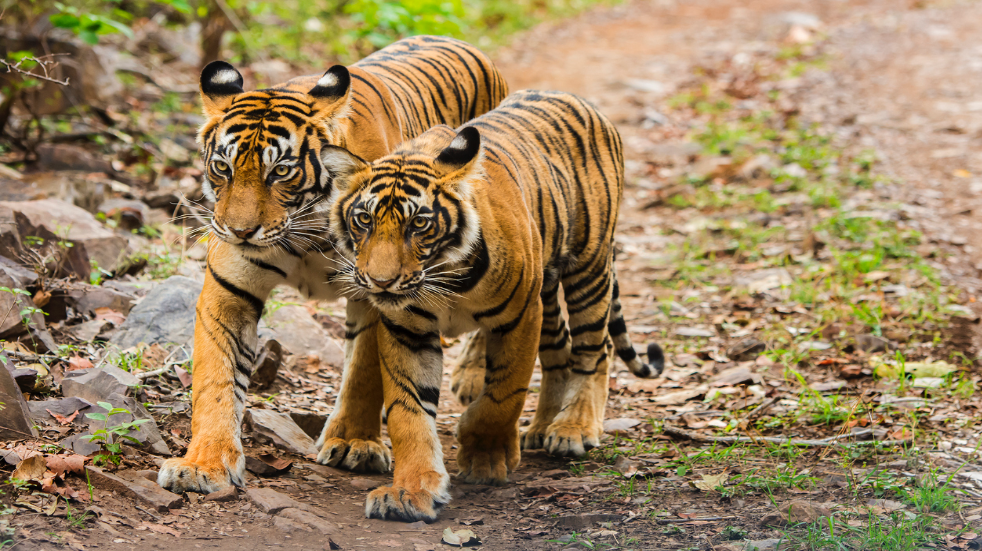 Cuisine of Rajasthan
Heavily influenced by the arid climate and the war-like lifestyle of its inhabitants, the culinary style in Rajasthan has historically been focused on food that could last for several days and preferably be served without heating. More than 70 per cent of the population of Rajasthan is vegetarian, which is also reflected in its cuisine. Many dishes are made with milk, clarified butter (ghee) and local spices.
One of the region's most classic dishes is Dal Bati Churma, a three-in-one treat of baked baati (wheatflour dumplings), spicy lentil dal and churma, a sweetened and cardamom-flavoured mix of crushed baati. A traditional dessert is Ghevar, a mix of flour, milk and ghee doused in sugar syrup and served with a sprinkling of almonds, pistachios and saffron. You'll see it at festivals.
Top tips
If you're travelling in the winter months, be aware that there is a big difference between daytime and evening temperatures so pack some warmer clothes for when temperatures drops.
If you decide to use local tuk-tuks or rickshaws there is no fixed rate but your hotel or guide will be able to give you an idea of how much you should be paying.
Jules Verne runs around 30 different India tours, many of them featuring Rajasthan and some dedicated to this fascinating region to give visitors a deeper insight. A Jules Verne tour includes an evening talk by a naturalist on tigers at Ranthambore National Park, accompanied by a glass of local wine.