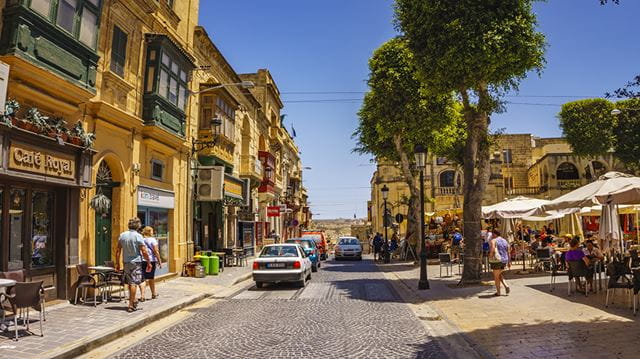 ---
For a tiny island – just four miles by nine miles to be precise – Gozo, Malta's sister island, manages to pack in glorious variety – you can go from swimming in the sea to visiting an eccentric museum and prehistoric site, to a beachside restaurant all in the space of a couple of hours.
But, best of all, not many people know about this little Mediterranean gem, just north of Malta, and it's sunny pretty much all year round: even in December, the daily highs go up to 17ºC...
---
1) Take a drive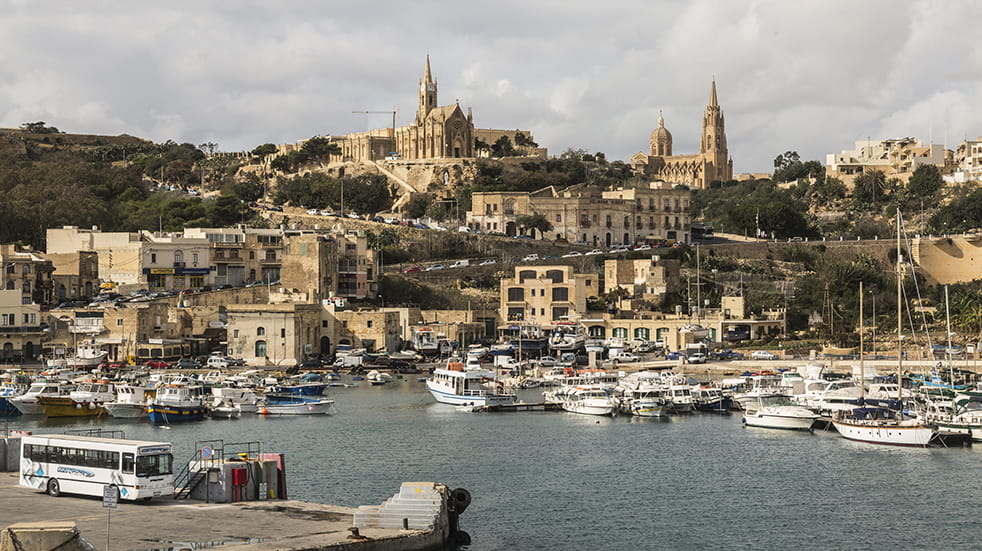 A good way to get your bearings and enjoy a taste of Gozo's variety is with a drive around the north of the island, which takes in some of its loveliest scenery.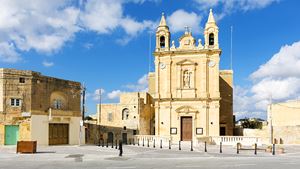 Starting in the vibrant port town of Mgarr [pictured above], head north to Nadur [left], Gozo's second city, perched on a hill with great views from its watchtower.
From here, it's a journey through stunning countryside to Ramla Bay, before heading west along the coast road past rugged coves, beautiful bays, and the Wied il-Ghasri gorge, before stopping in Zebbug to pick up a memento at the salt pans.
Further west inland, you'll pass the striking Basilica of Ta' Pinu near Gharb set dramatically on a cliff in open countryside, on your way to Dwerja on the west coast, the final destination, home to some of Gozo's most stunning coastal formations.
---
2) Ggantija Temples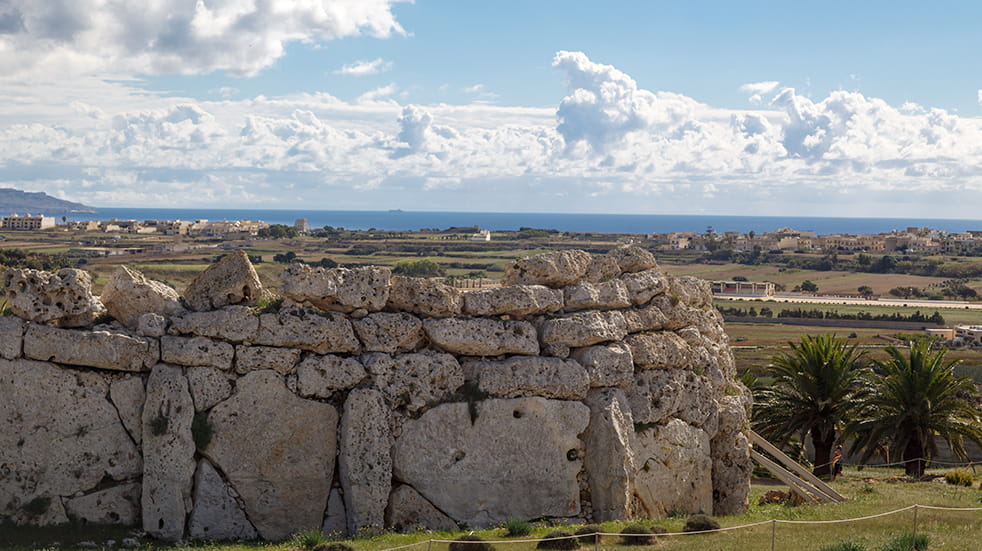 Perched on the crest of a hill, these awe-inspiring megalithic stone structures offer soaring views over southern Gozo. Now a UNESCO site, this complex is said to be the oldest structure in the world, built before the Pyramids out of stones weighing up to 50 tons and excavated in 1827.
heritagemalta.org/museums-sites/ggantija-temples/
---
3) Gozo's ancient capital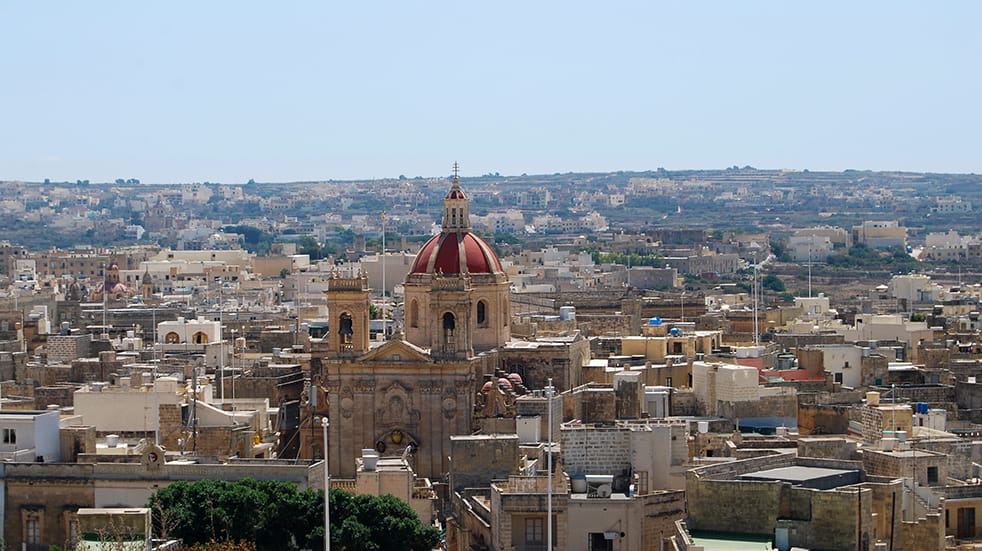 Victoria, the chief town of Gozo, sits in the centre of the island and is the main hub of shops set in a maze of film set-like narrow cobbled streets.
It's the ancient Bronze Age citadel most people come to explore; a walk all around its walls offering some of the most amazing views over Gozo as far as the sea.
It's also home to various little museums celebrating Gozitan life, including the fascinating Old Prison museum where the hot-tempered Knights Templar were said to have been locked up once upon a time – with graffiti to prove it.
---
4) Pomskizillious Museum of Toys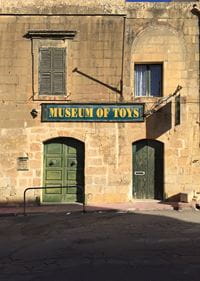 You'll find this eccentric museum just around the corner from the Ggantija temples, set in an ordinary stone house.
Inside is a bizarre, but impressive collection of 19th-century and 1930s dolls' houses – as well as a case devoted to nonsense poet, Edward Lear, who coined the word 'pomskizillious' to describe the Gozitan scenery when he visited in 1866 for a week.
http://www.themuseumoftoys.com
---
5) Lord Chambray Brewery
At the Lord Chambray Brewery in southern Gozo – the first craft brewery of its kind on the island – you can take a tour and learn about its unique beer-making process before an all-important taste of its craft beers, all named after the island's most beautiful sights – The Blue Lagoon, San Blas, Golden Bay, and… Fungus Rock.
http://www.lordchambray.com.mt
---
6) San Blas Bay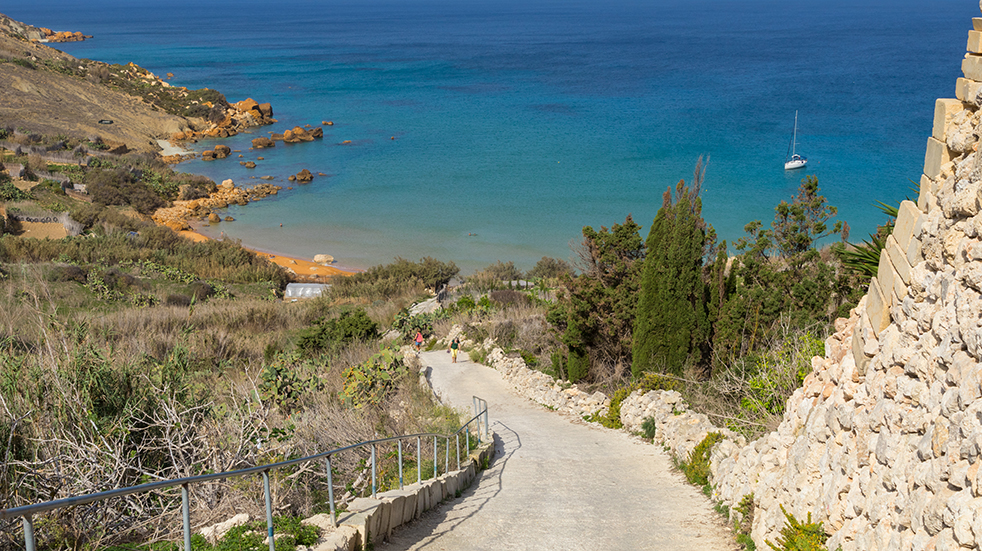 With its rust-coloured sand, this tiny rock-strewn bay is arguably Gozo's most beautiful, backed by steep, terraced fields with prickly pear hedges. It's a steep walk down but worth it when the view emerges – or you can pay and get a lift in a Jeep. It's a lovely place to take a picnic lunch and a good book, as well as snorkelling gear – the water is quite shallow and clear.
---
7) Ta Karolina Restaurant
The best tables at this popular Gozitan restaurant in Xlendi are set on a narrow peninsula lapping the water's edge.
Fish dishes are its speciality, and the fish platter of local salmon fish cakes, marinated octopus, grilled calamari and prawns comes highly recommended.
If you've room, follow up with the catch of the day, simply prepared and served with fresh vegetables.
For the ultimate special evening, the restaurant can arrange special candlelit dinners for two in a secluded cave overlooking the harbour.
---
8) Mekren's Bakery
No trip to Gozo would be complete without a trip to this popular time-warp family bakery in the town of Nadur to sample ftira, the Gozitan version of pizza made fresh to order and covered in all sorts of toppings.
Inside, it's a traditional hive of activity, the women clustered around a big wooden table rolling dough, and creating the ftira for the men to shovel into the wood-fired oven and serve to the endless queue of customers.
---
9) Rew Rew Restaurant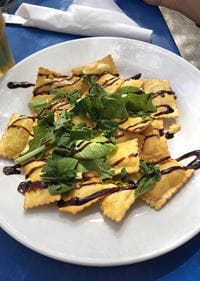 Some of the best food on the island is served up at this idyllic beachside cafe set in the picturesque, secluded – and unpronounceable – Mgarr ix Xini bay on Gozo's south coast.
It's the perfect spot to soak up Gozo's magic, which captured the hearts of erstwhile Hollywood power couple, Brad Pitt and Angelina Jolie. They loved it so much they took the entire café and bay over for three months while they filmed their 2014 film, By the Sea.
---
10) Abraham's Farmhouses
These converted rustic houses in the town of Xhagra – close to the temples, toy museum and San Blas Bay – are set in a serene flower-filled complex. They're built in traditional Gozitan style around a courtyard and offer lots of space, private pools and hotel-style amenities. It's a good option for self-catering family and group holidays.
---
For more tips on Gozo, see visitgozo.com