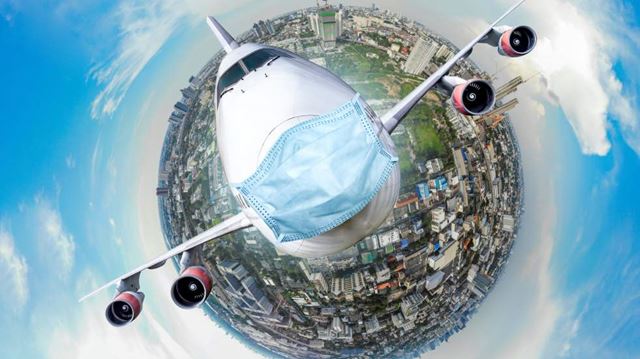 I've had an odd year as a travel journalist. I've barely left home, but I've talked about travel more than ever.
From the moment Britain locked down, people have asked for my advice on everything from the rules and getting around them, to the future of travel.
My thoughts on rule-breaking are simple: don't. Covid largely spread around the world with tourists, so, until community transmission disappears, there will be rules to limit travel.
Our freedom to travel will be based on a couple of things: the rules for leaving and re-entering the UK, and the entry rules at your destination.
UK travel rules
Under the new 'traffic-light system', international holidays are allowed once again, but only to places on the green list (12 destinations at the time of writing). The only requirement is that travellers take a Covid test before returning to the UK, and then another one two days later.
Of the countries and territories on the amber list, which includes most of Europe, the UK government says "you should not travel to [them]", but it's not illegal to do so. Returnees must self-quarantine for 10 days, with tests on days two and eight. Despite this, more than 100,000 Brits flew to Spain in the last week of May, when it lifted its entry restrictions.
There is a direct-travel ban for the 35 countries on the red list, which includes the transport hubs of Qatar and Dubai. Only those with British nationality are allowed to enter England if they have visited somewhere on the red list within the last 10 days. On arrival, they must quarantine in a government-mandated hotel, at a cost of around £1,750.
But travellers will be cautious about trusting any system after the chaos of last summer, when thousands of holidaymakers scrambled to get home from France after the rules changed at short notice. That scene was repeated this year, when thousands of British citizens tried to get home from India before it was moved from amber to red.
Destination rules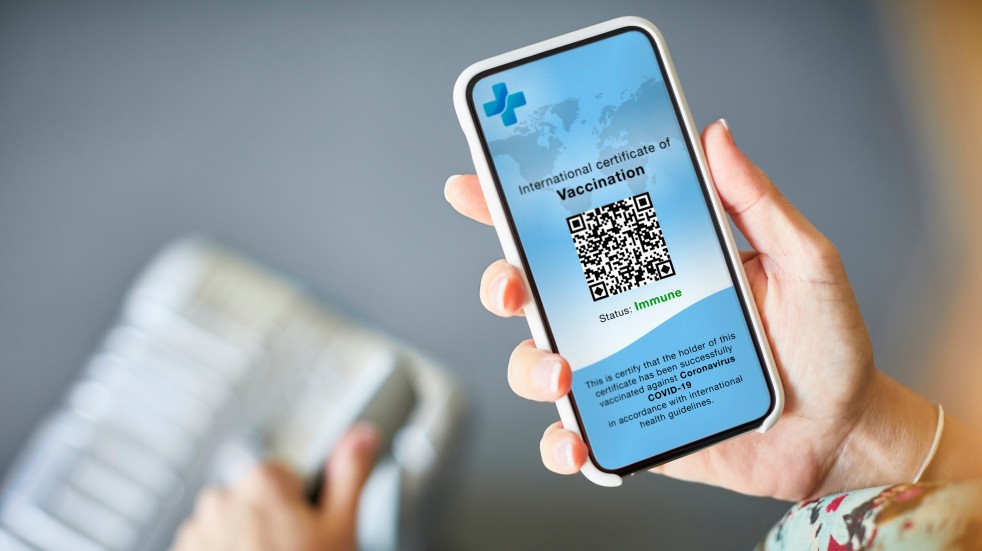 As a British passport holder, I'm used to having visa-free access to most of the world. But for now, even if the UK lets me leave, other nations may not want me. They are all trying to balance the economic risk of border control against the health of their populations.
Thailand has announced that it will not expect tourists visiting the island of Phuket to quarantine, because it has focused on vaccinating residents of the island. In Iceland, you can avoid quarantine if you have proof of vaccination or a previous Covid infection, because it has community transmission under control. Spain has no rules for those arriving from within the EU, but there's a curfew. New Zealand and Australia have followed a 'zero-Covid' policy that pairs closed borders with circuit-breaker lockdowns. That's allowed them to have open offices, full sports stadiums and live music, at the cost of international tourism.
In short, every country has different guidelines, and these can change. So, once you are clear on the UK's rules, check the rules for your destination, with the caveat that these might change.
What does it mean to you?
Your decision to travel will be a balance of three additional factors: the risk to you, the risk to others, and the risk of things changing.
For personal safety, and to avoid putting pressure on health systems abroad, I think it's only sensible that I wait until I've been vaccinated before travelling. I'd feel more comfortable on a plane, or walking through a transit hub like Doha. There's also the risk we pose to our fellow travellers and the people we visit. Countries such as Nepal depend heavily on international tourism, and are more likely to open their borders before vaccination is widespread. An infected hiker, who picked up the virus on the flight to Kathmandu, could easily carry it to a remote village on the Everest circuit.
Because vaccination reduces the risk of transmission, Covid-19 vaccines may eventually become mandatory for travel, in the way that cholera, yellow fever and polio vaccinations once were for Britain (and still are for many countries).
Changing circumstances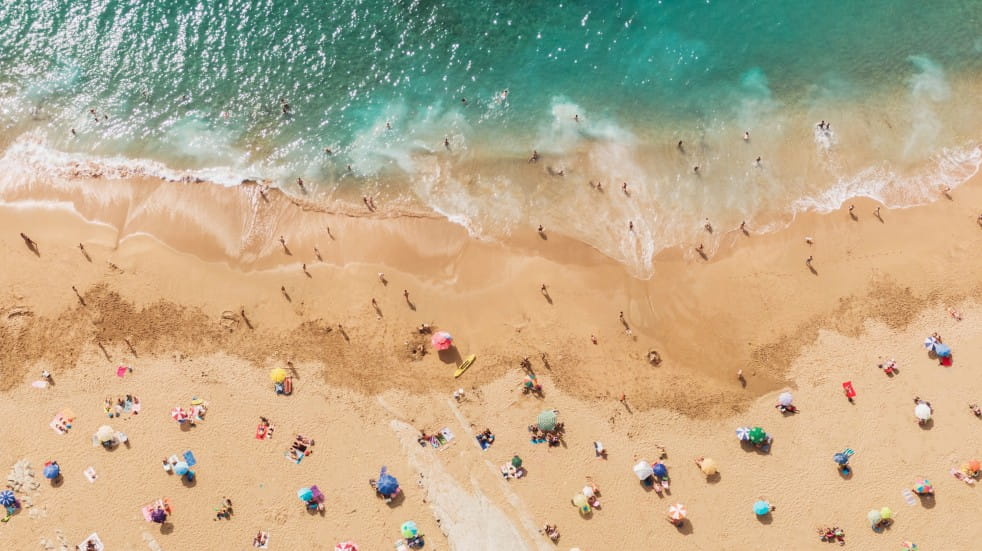 Every individual has a different tolerance for uncertainty. Those willing to accept a measure of it could be in for a fantastic summer. Long-haul travel will still be limited, so there will be fewer visitors from China or the USA to hotspots such as Italy. On the other hand, pent up demand and that same reduction in long-haul options could create a bumper season in Europe.
What should you do?
I have not yet booked any trips abroad, but will seize windows of opportunity. That might mean less choice, but it also leaves room for spontaneity. It's only worth travelling if you are going to enjoy it, so if you might worry about changing plans, or getting on a busy flight, it's probably best to make the most of Britain instead. We have had years of cheap, carbon-intensive air travel. Maybe this time will help us to value it more.
Being grounded has made me think about why I travel. For 2021, I will continue doing less travel, at a slower pace and closer to home.
How to travel sensibly and safely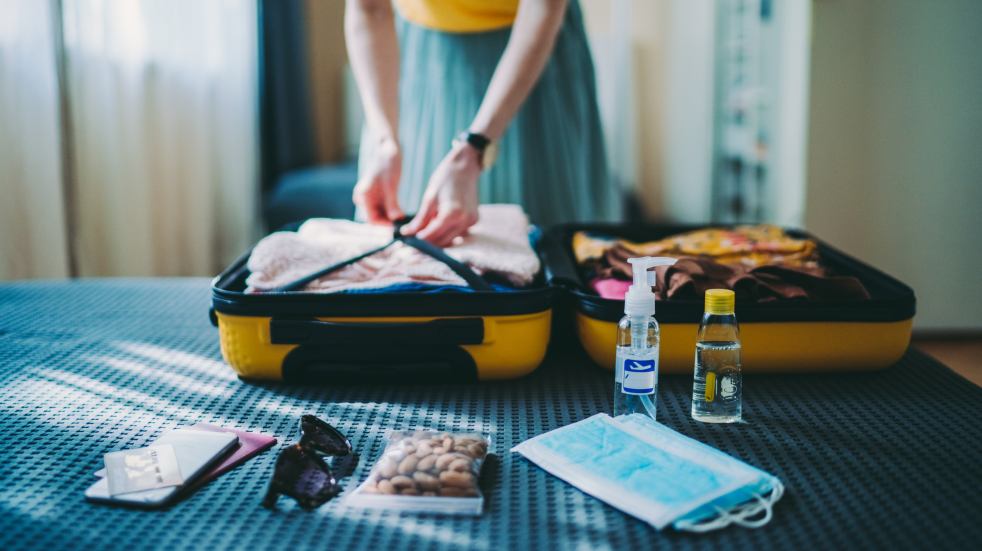 Seize opportunities. When travel corridors opened last summer, they closed again before many of us got our act together.
• Only book through ATOL-protected tour operators. That way, if your package holiday is cancelled, you can get a refund or credit note (RCN).
• Book with airlines that allow you to make changes. The British Airways e-voucher system was excellent when travel corridors were changing last summer. But airlines will continuously update policies, so check their latest rules on refunds and exchanges.
• Keep track of your destination, don't just monitor the UK Government's rules about travel to a place. Also, see what its lockdown rules are: there's not much point going on holiday somewhere if all the hotels and restaurants are closed.
• For the latest advice, visit the Government website.
Do more with Boundless
Save 10% when you buy travel insurance online*
Whether it's a trip to the Cotswolds or a cruise around the world, you'll love LV='s top-rated travel insurance. With up to £10,000 cover if you have to cancel your trip – for example due to illness – and a 24-hour UK emergency helpline, rest assured your travels will be stress free. To find out more, click here or call 0800 202 8179.
*Terms and conditions apply.
Photos: Getty Images