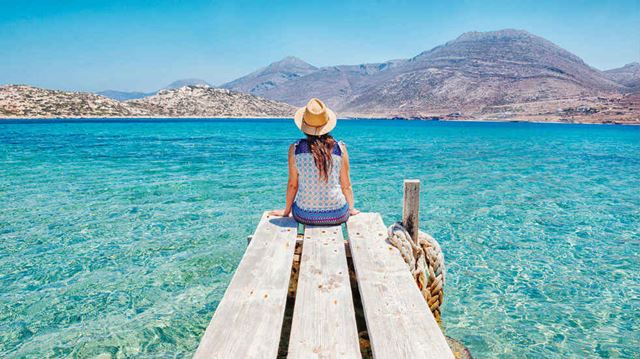 You'll discover some of Europe's best-kept secrets by venturing beyond the usual hotspots to reach a country's hidden heart.
There's something very moreish about Europe. Its panoramic breadth of history, culture, landscape, food and natural heritage, layered across different cultures and languages, always keeps us wanting more. We can tick destinations off our bucket list, only to leave feeling that we've barely scratched the surface. That's why it's time to get off the beaten track – there's always another layer to peel away, more to discover about your favourite countries.
So rather than tread over old ground, take the road less travelled, with local guides to show you around unexplored territory – or offer a fresh perspective on places you thought you knew. Here are just five of Europe's best-kept secrets...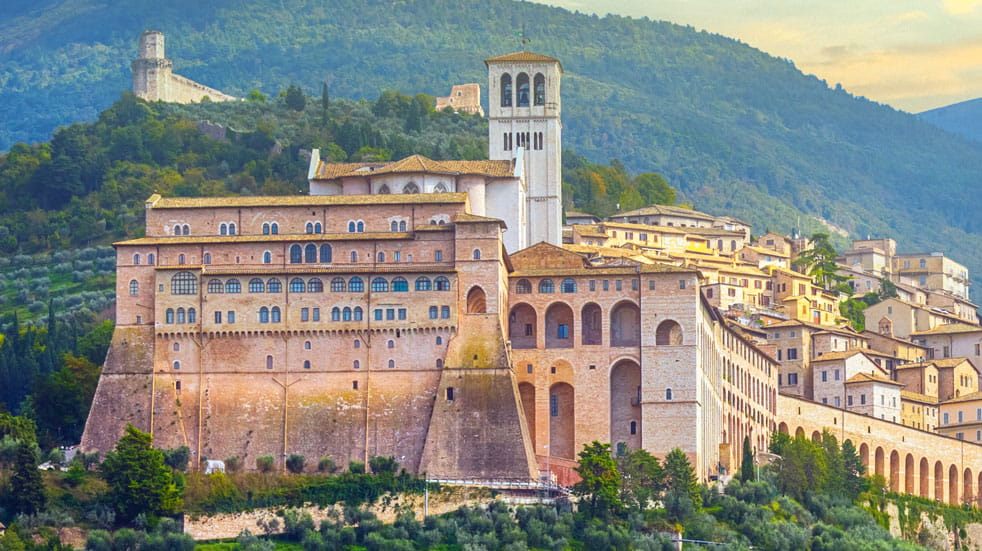 The Basilica of St Francis in Assisi.
Heart of an empire: Ancient Italy
Italy's history is omnipresent and beguiling. Many thoroughfares have changed little since the Renaissance – but even in those days they were already ancient; laid down in antiquity to carefully designed town plans that have endured for 2000 years or more. Across the country are visible threads running from Imperial Rome and the earlier Etruscan civilisation that still tether the nation to its earliest days.
In the heart of Italy, Assisi makes the perfect base for some time travel to lesser-known gems that St Francis himself could have seen, from Roman villas to early Christian churches, Etruscan tombs to prehistoric fossil forests.
Why not try… Jules Verne's Secret Ancient Italy, 7 nights from £1495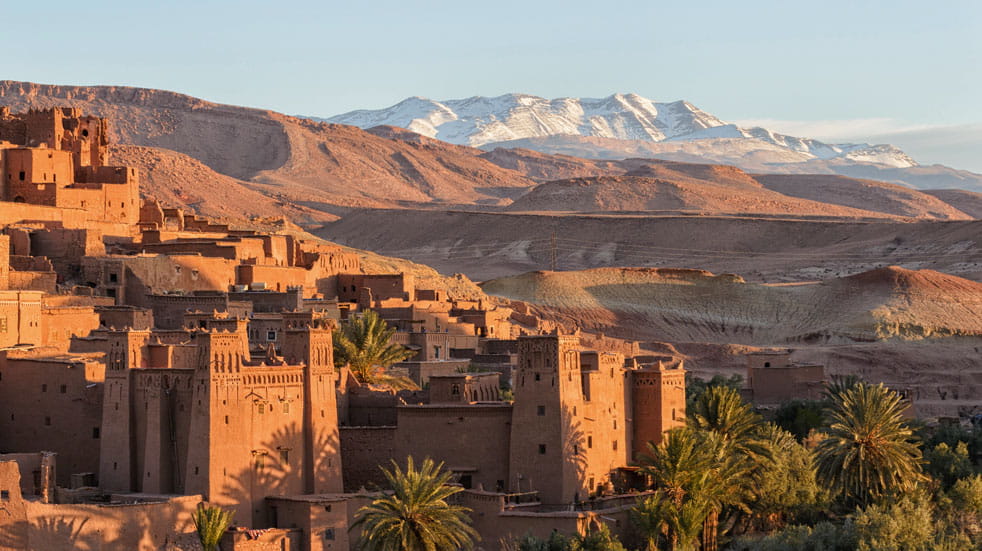 Morocco's Atlas Mountains rise majestically behind Ait Benhaddou Kasbah.
Riad, souk and kasbah: Morocco
Wandering through the labyrinthine souks of Marrakesh, plumes of frankincense rise from makeshift stalls crowded with brassware, carpets, spices and jewels in an almost Biblical scene. The melée is easy to escape, though, as tucked behind high walls lie sumptuous riads with cool, tiled courtyards replete with date palms, trickling fountains and exotic refreshments.
Beyond the city rise the majestic Atlas Mountains, where adobe villages nestle on arid hillsides. There is a feast for the senses at every turn as you explore palaces, Berber hill-towns, medinas and fruit-laden walled gardens; while at night you can relax at a kasbah to the faint sounds of goat-herders below calling to their flocks at sunset.
Why not try… Jules Verne's Secret Morocco, 9 nights from £1,395.
Isle of antiquity: Sicily
This large, illustrious island off the 'toe' of Italy is so rich in history that it demands in-depth exploration. As a crossroads of Mediterranean seafaring it was exposed to contrasting influences including Byzantine, Moorish, Norman and Spanish. Temples built by ancient Greeks and theatres built by Romans vie for attention with majestic medieval cathedrals.
From Marsala, home of the region's famous wine, you can catch a boat to see the excavations of ancient Phoenician settlements. Make memories amid intoxicating hilltop towns and traditional ports, go yachting amid volcanic islands and, of course, enjoy the region's legendary food and wine.
Why not try… Jules Verne's Treasures & Secrets of Sicily, 14 nights from £2395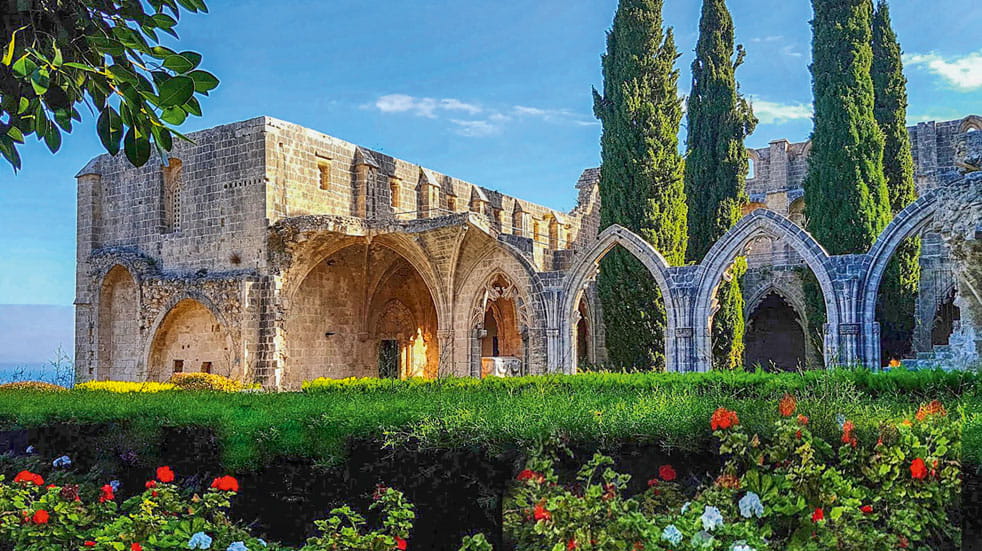 The breathtaking Bellapais Abbey in Northern Cyprus.
A crusader crossroads: North Cyprus
A world away from the crowds of package holidaymakers, Turkish-owned North Cyprus remains gloriously off the beaten track. Rising from the warm seas of the Eastern Mediterranean, its arid hills shelter ancient crusader castles, early monasteries and stunning Neolithic, Bronze Age and Roman structures… all in excellent condition thanks to a benign climate.
Wild donkeys and goats pick their way across the hillsides through groves of olives and prickly pears, while down on the seafront, weathered fishermen play board games over mint tea on shady verandas.
Why not try… Jules Verne's Secret North Cyprus, 7 nights from £1,095
Gods and emperors: Ancient Greece
The earliest stories of western civilisation were writ in the mountains and coastline of northern mainland Greece. Here, you walk among gods and legends rather than holidaymaking hordes; in the footsteps of Homer, of Alexander the Great, who founded a vast empire from here stretching from the Balkans to Egypt and modern-day Pakistan, and of St Paul, who preached to early Christians at Veria.
Wander the slopes of Mount Olympus amid unique flora and fauna known to the first Olympic athletes, watched over by its gods including Apollo, Aphrodite and 'Shady Hades'. Rich in UNESCO-protected heritage, this is where the story of Greece began.
Why not try… Jules Verne's Secret Greece: Alexander & Olympus, 7 nights from £1245
---
Discover Europe's secrets for yourself
For more information, visit the Jules Verne website or call 0203 131 0510 to speak to an expert.
Images © Getty.