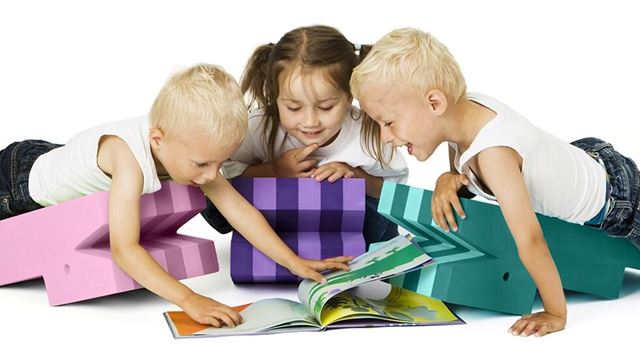 This temporary family-friendly exhibition reveals the story behind some much-loved Nordic toys and characters in a way that will delight both parents and children, with interactive displays and lots to discover
What: Century of the Child: Nordic Design for Children 1900 to Today Where: V&A Museum of Childhood, Bethnal Green, London When: 30 March-2 September 2018
You've no doubt heard of Hygge, the popular Danish lifestyle trend. Almost all of us have got some examples of Swedish design from IKEA in our homes. Nordic countries are renowned for their distinctive style and the same can be said for the wonderful and sometimes wacky output for children from this corner of the world.
A new exhibition by the V&A Museum of Childhood aimed at families is bringing together a cast of recognisable Nordic characters as well as toys, stories and iconic examples of innovative design for children, with plenty for kids to enjoy and get involved with.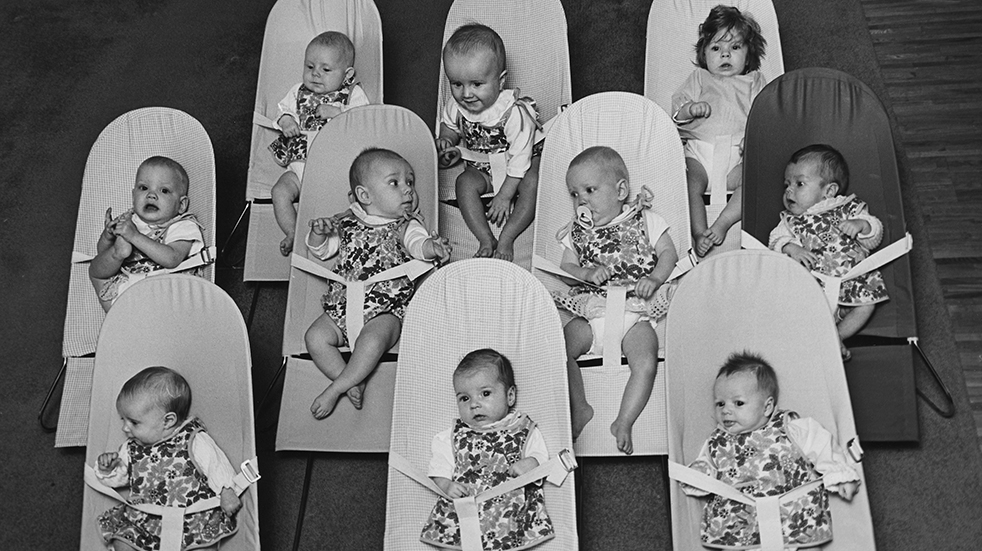 © Baby Bjorn
Making a house a home
At the exhibition you can explore the influences that created the unique Nordic interior style, and how this was adapted for children. Space in the home was increasingly being given over to children – they were given more room for development and 'free play'. This also saw a boom in furniture that was specially designed for children, and their needs were always at the centre of invention. Have a look at some of these examples, and peek inside a 'Finnish Baby Box', first given to families in 1937 for newborns to sleep in, and adopted in Scotland in 2017.
Play time with LEGO, the Moomins and more
Creative freedom was considered an essential part of childhood development by Nordic experts. Toys and kids' entertainment came to reflect children's bottomless imaginations, leading to surreal and sometimes dreamlike creations like the Moomins and Pippi Longstocking, both of which make an appearance at the museum. Nordic design also focuses on being inclusive. Families can see a miniature Puckelball Pitch – an interactive ball game sculpture with an uneven, rolling surface and different-sized goals. The unpredictability of the pitch means it's a 'level playing field' – making it fun for players of all skills, ages and abilities.
There is a host of Nordic-inspired interactive things for families to explore and enjoy, and it's not all about that timeless classic, LEGO. One of the highlights comes at the end of the exhibition: the recreation of a cosy Norwegian storytelling hut, known as a 'Fireplace for Children'.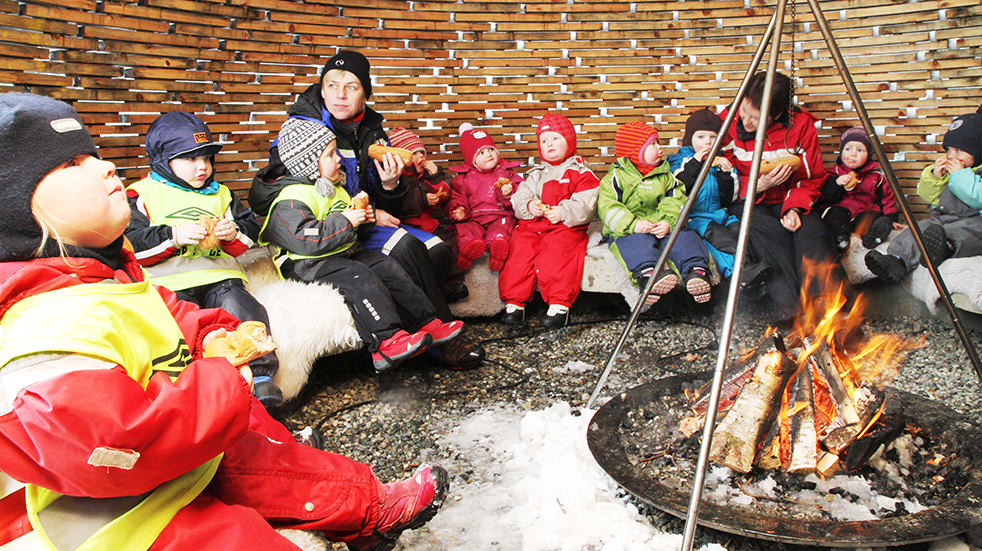 © Unni Skoglund
Planning for the future with a sustainable childhood
The collection will teach children about the importance of sustainability, as the natural world is often at the forefront of quirky Nordic design. You can also learn about what is thought to be the world's first playground. The 'Junk Playground' in Denmark, which inspired Britain's adventure playgrounds, was built in 1940. Its designers wanted to provide city kids with the same opportunity to play outdoors that those living in rural areas had, so it was designed to reflect the natural landscape. Parents will enjoy the nostalgia of the exhibition, while little ones will love seeing familiar characters and meeting new ones – and they'll be learning about different cultures and how things work at the same time.
Century of the Child is on at the V&A Museum of Childhood in Bethnal Green (not the main V&A museum) until 2 September 2018. Go to the website to find out what else is on.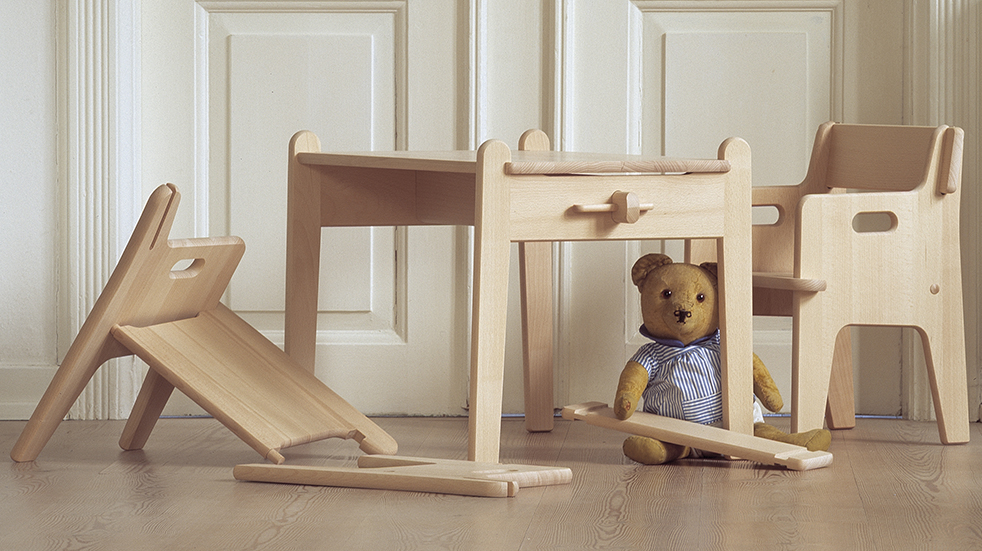 © Carl Hansen & Søn