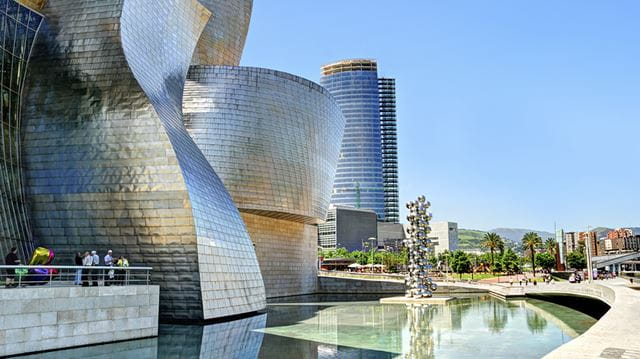 Deep in the Basque heartlands of northern Spain, Bilbao once had a reputation as a heavily industrialised and somewhat shabby port. Today, with its world-class museums, procession of inviting pintxos bars (this year it hosts The World's 50 Best Restaurants awards) and charming old town, it's the perfect spot for a weekend break
DAY 1
WHAT TO DO
Despite a comprehensive metro system (including stations designed by British architect Norman Foster), you can stroll between most of the city's main sights.
One of the best ways to get your bearings is to amble along the left bank of the Nervión River, starting at San Mamés Stadium, and head towards the Guggenheim.
The museum celebrated its 20th anniversary last October, but Frank Gehry's titanium masterpiece still looks as thrillingly alien today as it did when it was first built. Jeff Koons' 12-metre-high sculpture of a terrier carpeted in bedding plants, Puppy, stands guard by the main entrance. Many of the pieces inside the museum are equally extraordinary.
Continue along the river until you reach La Merced bridge. Cross here and you'll be in the heart of Casco Viejo. Its narrow streets, first laid out in the 14th century, are full of quirky little shops. While here, visit Santiago Cathedral, a Gothic edifice dating from the 15th century.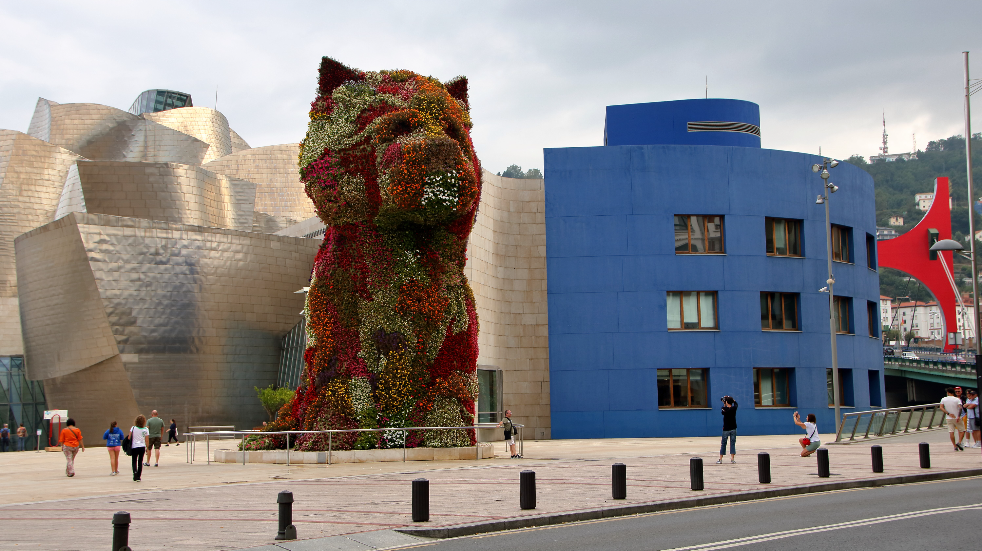 WHERE TO EAT
LUNCH
Head down Calle Ledesma, lined with bars serving pintxos (the Basque take on tapas). Try Taberna Taurina or the stylish Bilbao Berria, with its Basque fusion menu. Just around the corner is La Antigua Cigarrería, where you can enjoy great cocktails.
DINNER
The restaurant-bar at La Ribera, beneath the covered market, features a seasonal menu that's heavy on the seafood and steak. Or you could plump for chef Álvaro Garrido's tasting menus at Mina, which have earned him a Michelin star.
WHERE TO STAY
£ Chic NH Collection Villa de Bilbao has well-priced rooms with espresso machines and monsoon showers. From around £75.
££ Miró Hotel is very close to the Guggenheim, and some of its rooms have superb views of the museum. From about £110.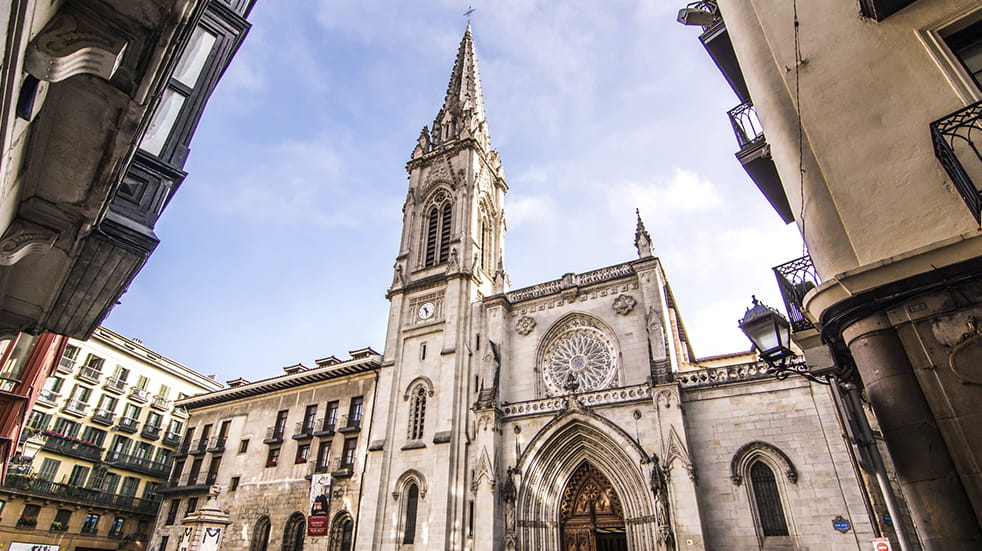 DAY 2
WHAT TO DO
Fancy a trip out of town for some sea air? Visit the suburb of Getxo, where you can explore its charming old fishing port and sunbathe on Ereaga Beach. It's a 25-minute ride on the Metro from the city centre (get off at Algorta). For sweeping views over Bilbao, take the funicular cable railway up Mount Artxanda – it ascends from Plaza del Funicular.
The Guggenheim isn't the only must-visit art museum in Bilbao. The collection at the Museo de Bellas Artes features pieces dating from the 13th century to the present day by artists that include El Greco, Goya and Francis Bacon.
From here, a 10-minute stroll will take you to the Philippe Starck-designed Azkuna Zentroa, with its exhibition spaces, café and, spectacularly, a fourth-floor swimming pool that has a transparent floor.
Finish the day by joining locals for a drink in the bars of Bilbao la Vieja, starting off in either Marzana 16 or, across the street, El Perro Chico.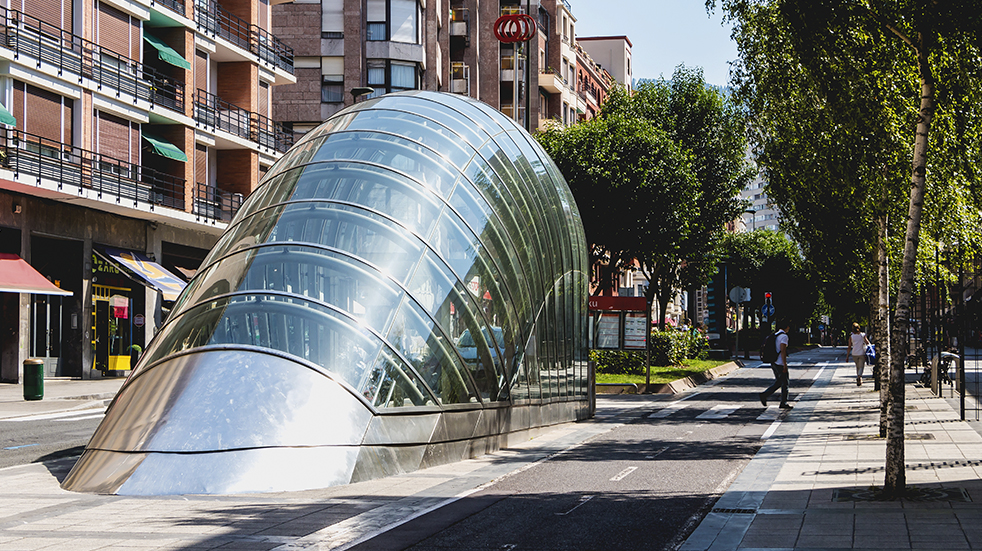 WHERE TO EAT
BREAKFAST
Bilbao institution Café Iruña opened in 1903 and feels as if it's hardly changed since. On weekdays, the 'desayuno completo' (coffee, fruit juice and a pastry or pintxo) is just €3.90.
LUNCH
Plaza Nueva, in the old town, is crammed with pintxos bars. Try Gure Toki for fresh takes on Basque dishes. Alternatively, there's Victor Montes with its superb decor or, in central Abando, La Viña del Ensanche.
TREAT YOURSELF
The best place for a sundowner is the bar on the rooftop terrace at the five-star Gran Hotel Domine, which offers fantastic views over the Guggenheim and hills beyond.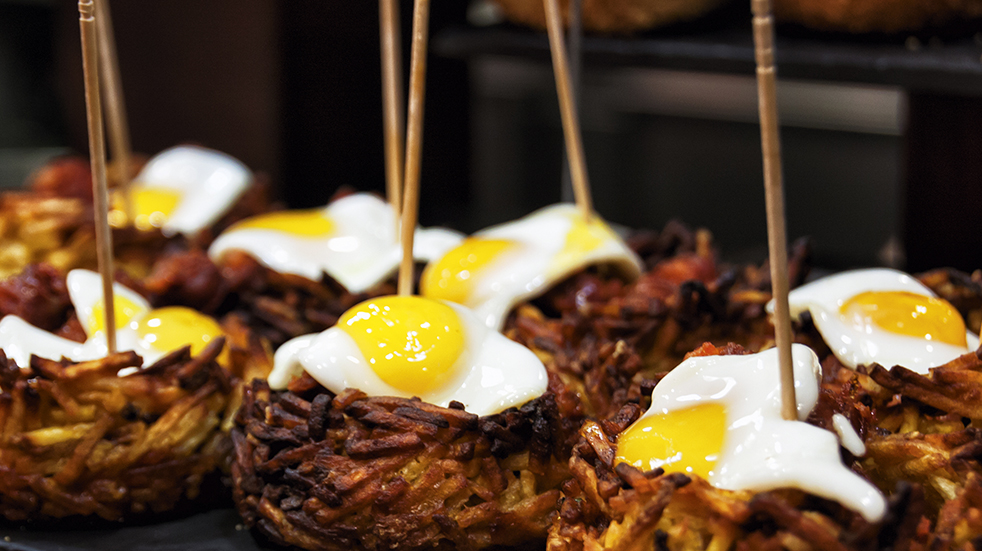 Save on breaks to Bilbao
Boundless members save 5% on a 5-night Bilbao break with Brittany Ferries.
Cruise overnight with your car from Portsmouth to Bilbao with Brittany Ferries and spend five nights away this spring from £248pp. Price includes three nights onboard with a cabin and a two-night stay at the Hotel Silken Indautxu. Members save 5% on the stated price.