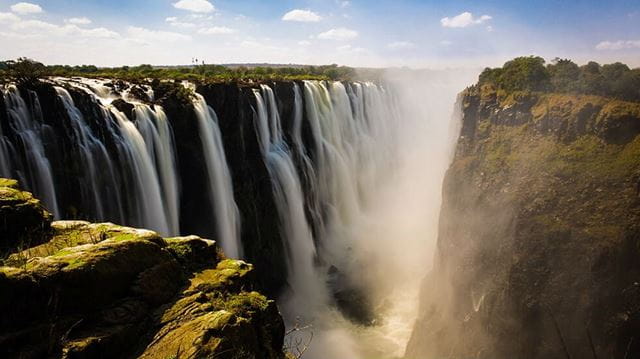 Visit Kruger, South Africa's flagship national park, for the ultimate safari holiday, or wonder at the Inca ruins and colonial cities of Peru in South America.
Travel back in time in Peru
The world's wildest continent, South America is a land of dense jungle, soaring peaks and meandering rivers. Throw into the mix Inca ruins, colonial cities and world-class gastronomy and it's easy to see why many consider Peru to be the jewel in its crown
Welcome to the land of the Incas, where dramatic archaeological sites, impressive natural wonders and some of the finest cuisine in South America await.
The country's headline attraction, of course, is Machu Picchu, which has graced a million postcards yet still has the capacity to inspire awe when seen for real. Nestling amid lofty Andean peaks, this ancient city really is extraordinary, though it makes you work for its charms along the gruelling Inca Trail.
Machu Picchu isn't the only Peruvian archaeological site nestled among stunning scenery, though. This enviable feat is replicated at other landmark attractions, including the Nazca Lines, the Chimor ruins of Chan Chan and the Chachapoyas fortress of Kuélap.

Journey along the Inca Trail to admire the ancient spectacle of Machu Picchu.
A visit to Peru isn't just about discovering ancient ruins, though. The country also lays claim to colonial towns, such as Cusco, and a pulsating capital city, Lima, where travellers can dip in and out of fantastic museums and sample some of the best gastronomy South America has to offer.
Waking to the dawn chorus in the Amazon rainforest is another notable highlight for visitors, who can also dip a toe in the highest navigable waterway in the world, Lake Titicaca, which, according to Andean culture, is the birthplace of the sun.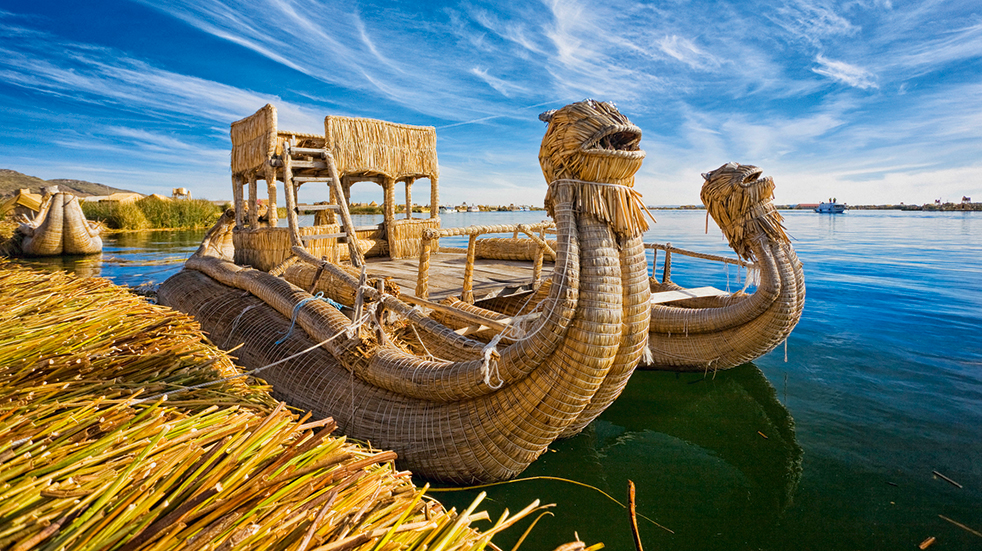 Visit the largest lake in South America, Lake Titicaca.
Tropical Sky's recommended holiday
Best of Magical Peru & The Amazon, 13 Nights Private Tour from £2,629pp
Trip highlights:
Visit Lake Titicaca and its 65 floating islands
Discover the convent of Santa Catalina, explore Colca Canyon and the charming town of Chivay
Visit the mysterious Machu Picchu in the Andes on a guided tour
Discover the Amazon's Canopy Tower and ethnobotanicals
Enjoy an exciting night walk in the Amazon and witness parrots and parakeets at the Parrot Clay Lick
Includes international and internal flights and all ground transportation, 13 nights accommodation, 19 meals and a tour guide
For more information or to see our full range of South & Central America tours visit the Tropical Sky website or call 01342 547005.
---
Safari in South Africa
Considered by many to be the ultimate safari destination, Kruger serves up a dizzying diversity of wildlife. But this national park has more to offer besides the Big Five.
It's dawn in Kruger. Birds are singing, big cats yawn lazily and antelope nervously scan the savannah, keeping an eye out for hungry predators that may be looming in the distance. Some won't make it to the end of the day.
The routine might seem well-rehearsed, but South Africa's flagship national park never sticks to the script. Blessed with bountiful wildlife – including the Big Five – Kruger is a wild and unpredictable land that serves up a year's worth of nature documentaries in just one day. A chase here, a kill there – the action never stops.
The trick is being in the right place at the right time, which is where the guides come in. Kruger has some of the best in the business; experts who seem to have a sixth sense for tracking down the local fauna. These experienced men and women are another reason why the park is considered one of Africa's finest safari destinations.
But it's not all about the wildlife. Kruger's epic scenery is another big draw. Similar in size to Israel, it boasts a range of impressive landscapes; from dusty plains to verdant mountains. There's ancient rock art, too, courtesy of South Africa's oldest indigenous inhabitants, the San.
And to top it all off? Kruger's lavish camps and lodges, which lay on luxury in one of the wildest corners of Africa.
Why not extend your trip to include the world-famous Victoria Falls?
One of Africa's finest safari destinations, Kruger's big cats alone are worth the trip.
Tropical Sky's recommended holiday
Kruger & Mauritius Twin Centre, 12 Nights from £3,099pp
Trip highlights:
Stay at the Garonga Safari Camp in luxurious tented rooms that are nestled amidst natural surroundings
Spend five days exploring Kruger National Park and experiencing its wildlife, including the Big Five, first hand
Relax and unwind on a seven-day trip to the northern coast of Mauritius, while staying in a four-star, all-inclusive resort
Choose to extend your stay by three nights to include a visit to Victoria Falls, from £1,299pp
Price includes flights, transfers, 12 nights' accommodation, game drives on safari, and an all-inclusive stay in Mauritius
For more information, or to see our full range of Africa safaris and South Africa tours, visit the Tropical Sky website or call 01342 547005.