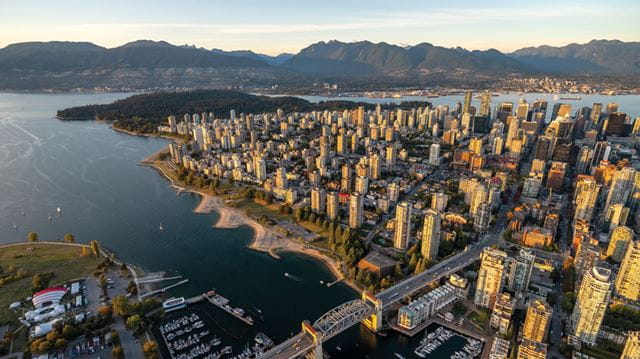 There's plenty to delight visitors to hip Vancouver. But you'll see even more if you step away from the city to experience the great Canadian outdoors.
Visit cool Vancouver and stunning Whistler
Sandwiched between the Rocky Mountains and the Pacific Ocean, British Columbia boasts epic scenery and world-class hiking as well as one of North America's most hip cities
Canada's capital of cool, Vancouver consistently ranks as one of the world's most liveable cities, thanks partly to its proximity to the great outdoors (from the city centre, you can drive to the mountains within 20 minutes, or walk to the beach in even less time than that).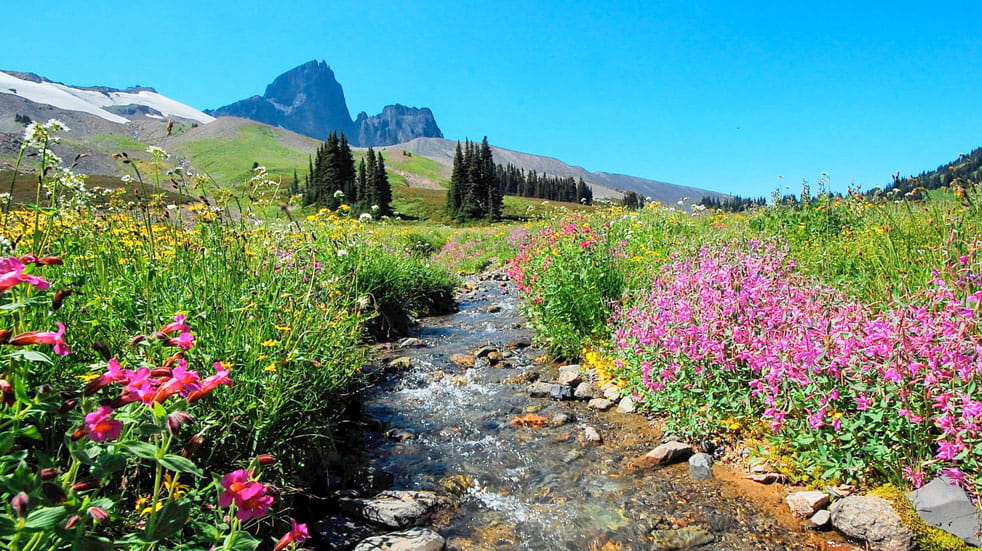 Located in Garibaldi Provincial Park, Black Tusk is definitely the most spectacular mountain in the Whistler area.
It's worth lingering in Vancouver, though, which is currently in the throes of a gastronomic revolution. Spearheaded by BC's trailblazing producers, the city's dining scene has taken off recently, with a string of über-hip restaurants raising the culinary bar. Upstart breweries are also breathing new life into old neighbourhoods – the city has been named Canada's 'best beer town'.
While anybody would be reluctant to leave this vibrant city, just two hours north is Whistler, the perfect destination for a spring, summer or autumn holiday with its unique events and activities on offer throughout every season. From the pedestrian-only village with its shopping, events, and cultural and culinary scenes, to the myriad wellness options, you don't have to venture far for enriching diversions.
And of course there's the easy-to-access natural playground right on the doorstep, offering hiking, biking, lakes and perfect golf courses. Whistler is a year-round mountain resort like no other.
---
Canadian Sky's recommended holiday:
Experience BC – Wineries & Walks, 10 Nights Self-Drive Tour from £1,399pp including flights
Trip highlights:
Enjoy a foodie walking tour in Vancouver, sampling the best of the regional and global cuisine available in this vibrant city
Spend time in Canada's number one wine region, the Okanagan Valley, enjoying the lovely lakes and wonderful wineries
Experience the wide variety of hiking trails in, around and above Whistler, with spectacular mountain vistas, pristine forests and glistening lakes
For our full range of Canada escorted, self-drive and rail tours, visit the Canadian Sky website or talk to our travel experts about tailor-making your perfect itinerary.
---

Crystal-clear waters in Banff National Park in Alberta reflect awe-inspiring scenery.
Walk on the wild side in Alberta
Hotfoot it to Alberta for riotous rodeos, dazzling Northern Lights displays, soaring mountains, sprawling parks and the epic, fossil-strewn Badlands, where dinosaurs once roamed
Awesome Alberta lays claim to some of Canada's most dramatic landscapes, from the snowy peaks of the Rocky Mountains to the rugged, ochre-hued Badlands, home to some of the finest dinosaur fossils on earth.
It's a province for all seasons. As the mercury plummets, the dog sleds come out in Jasper National Park, where tourists can be whisked through the Canadian Rockies by Alaskan huskies. Don't forget to look up – Alberta has front-row tickets for that great gig in the sky, the Northern Lights, which dance above the land during the long winter nights.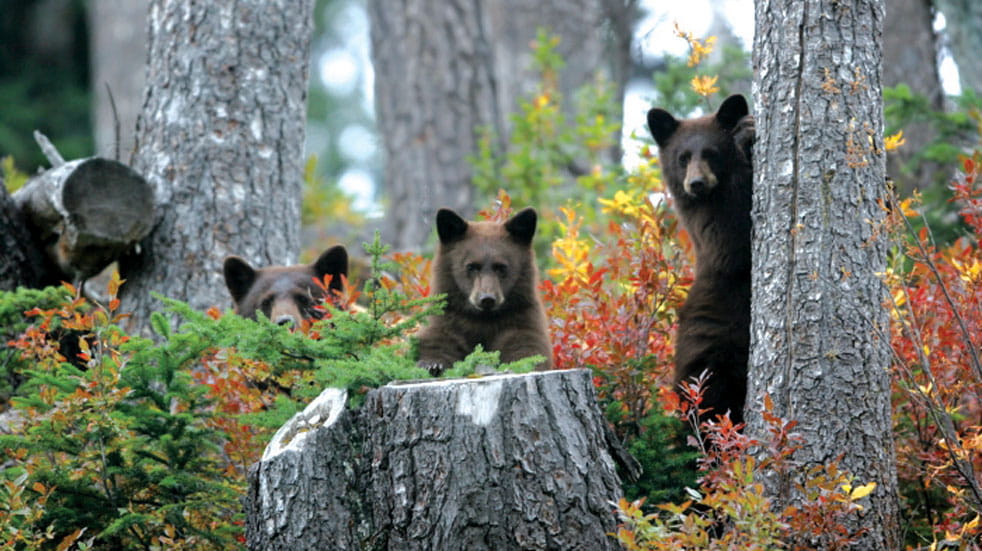 You might be lucky enough to spot grizzly bears in the alpine forests of Alberta.
Banff National Park is no less awe-inspiring, offering as it does lofty peaks, emerald lakes and alpine forests – and if that's not enough, the occasional grizzly bears can be spotted too (from a safe distance, of course). The park's epic landscapes, which can be explored by foot or on a dog sled, bring out the explorer in everyone who visits.
Alberta also puts on one of the greatest shows on Earth: the Calgary Stampede, which takes place in July. The ten-day jamboree is a riot of rodeos, country music, carnivals and daredevil motocross stunts, all of which showcase the yee-ha spirit of this wild-at-heart region.
Canadian Sky's recommended holiday:
Explore Alberta, 10 Nights Self-Drive Tour from £1,298pp including flights
Trip highlights:
Explore the beautiful National Parks of Banff & Jasper
Visit iconic Lake Louise
Overnight in Drumheller, dinosaur capital of the world
Explore Edmonton on foot, bike or Segway
Extend your holiday with a Polar Bears Churchill & Tundra Experience. Staying in Churchill, a town full of northern Canadian character, enjoy tundra buggy tours to spot polar bears and other wildlife, gaining a unique insight into the region, visiting the Eskimo Museum and experiencing a dog-sledding excursion. Five nights from £4,855pp.
---
Boundless member offer
Book any holiday from Canadian Sky's specialist programmes before 30 April 2019 and quote code 'Boundless' to receive a FREE six-bottle case of wine. Subject to a minimum booking value of £5000.