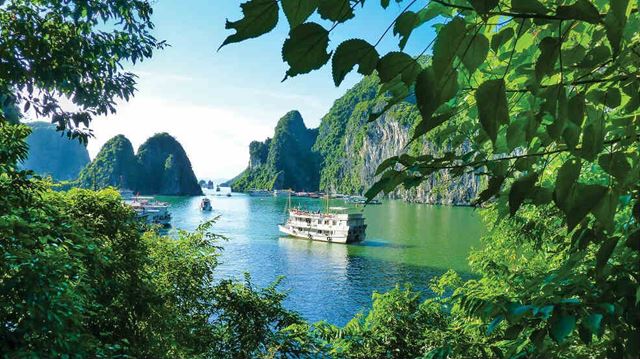 Explore the bustling streets of Ho Chi Minh City for a truly immersive view of Vietnam, or escape from it all with a visit to Patagonia's glistening glaciers.
Be enchanted by Vietnam and Cambodia
From the limestone peaks of Halong Bay to the crumbling ruins of Angkor Wat, this steamy corner of south-east Asia serves up an intoxicating blend of culture, history and scenery.
Whether you're navigating the scooter-filled streets of Ho Chi Minh City, sailing on a junk boat in Halong Bay, rubbing shoulders with monks in Angkor Wat, slurping pho down Hanoi's alleyways or cruising the magical Mekong Delta, it is impossible not to be completely blown away by the exotic energy of Cambodia and Vietnam.
The history here is astounding. No more so, perhaps, than at Angkor Wat, a sprawling temple complex built during the 12th century, when the Khmer Empire was in full swing and dominant in the region. Scattered amidst the jungle near Siem Reap, Angkor Wat is one of south-east Asia's most iconic attractions, drawing in a steady stream of tourists along with Hindu and Buddhist pilgrims.
The Vietnam War and Khmer Rouge regime still loom large here, providing intriguing and often troubling subplots to a journey across the region. The landscapes are also full of drama, with the verdant peaks of Halong Bay, the shimmering waters of the Mekong Delta and the countries' gorgeous coastlines forming just some of many highlights. The cities, too, fascinate. Crossing the road in bustling Ho Chi Minh City is an experience nobody forgets in a hurry, ditto wandering around the streets of Hanoi's Old Quarter, which, like Vietnam and Cambodia themselves, are a feast for the senses.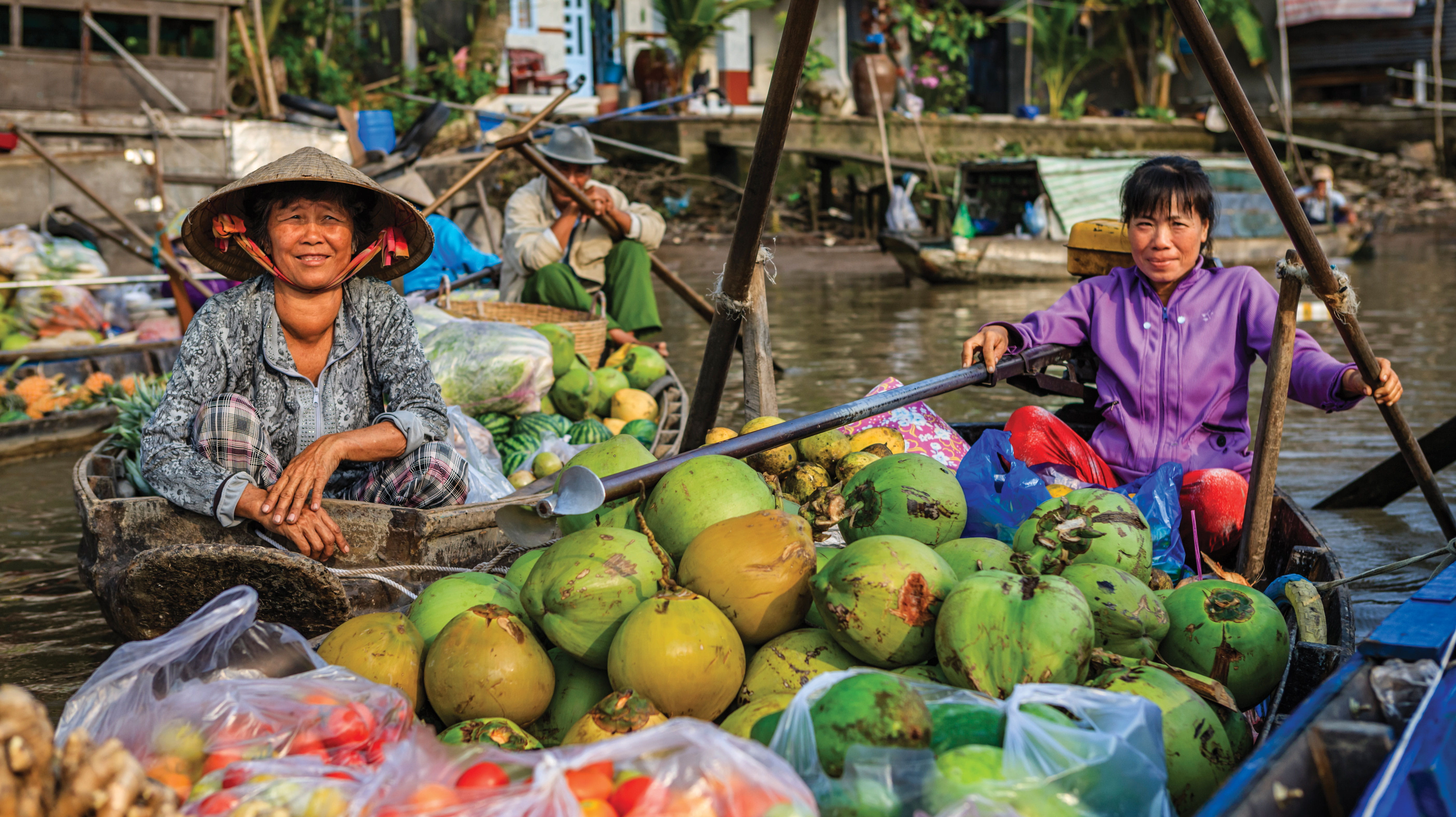 Tropical Sky recommends:
Best of Vietnam & Cambodia, 13 Nights Personal Tour from £2,389pp including flights
Trip highlights:
Cyclo ride around Hanoi's Old Quarter
Watch the sunrise from a traditional junk boat on beautiful Halong Bay
Climb the Pass of Ocean Clouds on the scenic coastal drive to Hôi An
Two nights' stay in Hôi An, a Unesco World Heritage Site
Experience the metropolitan city of Ho Chi Minh and eat in the fresh food markets
Cruise the Mekong Delta and visit the Cu Chi Tunnels
Visit the ancient temple complex of Angkor Wat in Cambodia
For our full range of Asia tours, see our website or talk to our travel experts about tailor-making your perfect itinerary.
---
Experience the immensity of Patagonia
Straddling the border between Chile and Argentina, Patagonia's windswept grasslands, glistening glaciers and rugged coastal scenery offer a stark contrast to two pulsating capital cities.
From soaring Andean peaks to shimmering ice fields, via windswept deserts and broiling oceans, Patagonia is one of the wildest places on Earth. The vastness of the region is astounding, its immense beauty a reminder of the awesome majesty of Mother Nature.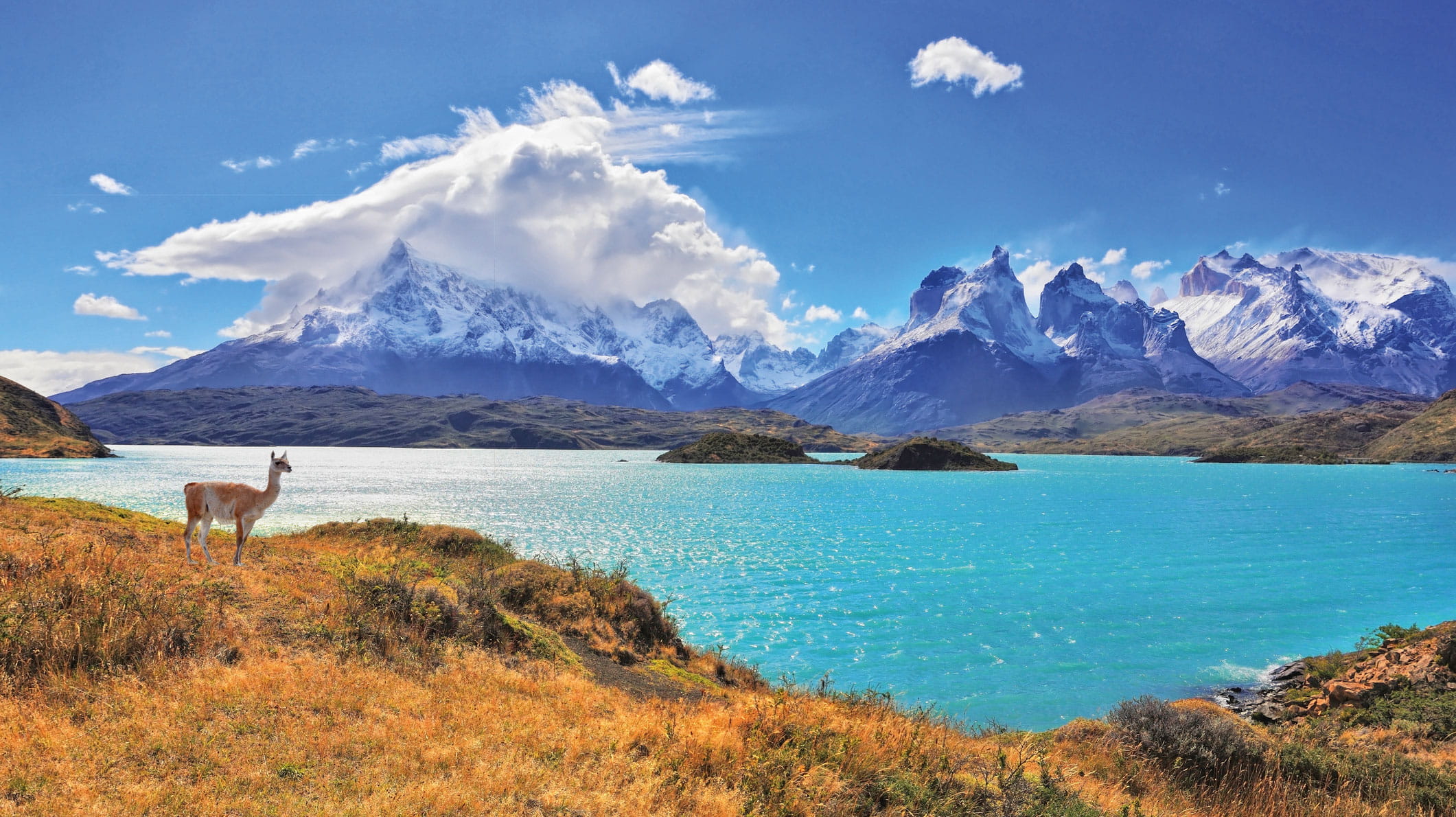 The highlights are many and varied. There's Tierra del Fuego, the 'Land of Fire', a wildlife-rich archipelago at the southern tip of South America; Los Glaciares National Park, a frozen landscape with ice-blue glaciers; and Peninsula Valdés, a marine reserve home to whales, seals and myriad other aquatic creatures. These are just the tip of the iceberg, though
For a striking contrast, bookend a trip to Patagonia with visits to two of South America's most intoxicating cities: Buenos Aires and Santiago de Chile, the respective capitals of Argentina and Chile. They have decidedly different flavours, but, together, perfectly capture the razzmatazz of Latin America.
Famed for its fantastic architecture, ubiquitous street art and legendary tango clubs, Buenos Aires has a suggestive swagger and brooding beauty that has inspired love affairs. Santiago de Chile, meanwhile, has bloomed into one of the continent's most vibrant cities. Its nascent arts scene, world-class restaurants and mountainous backdrop are among the highlights.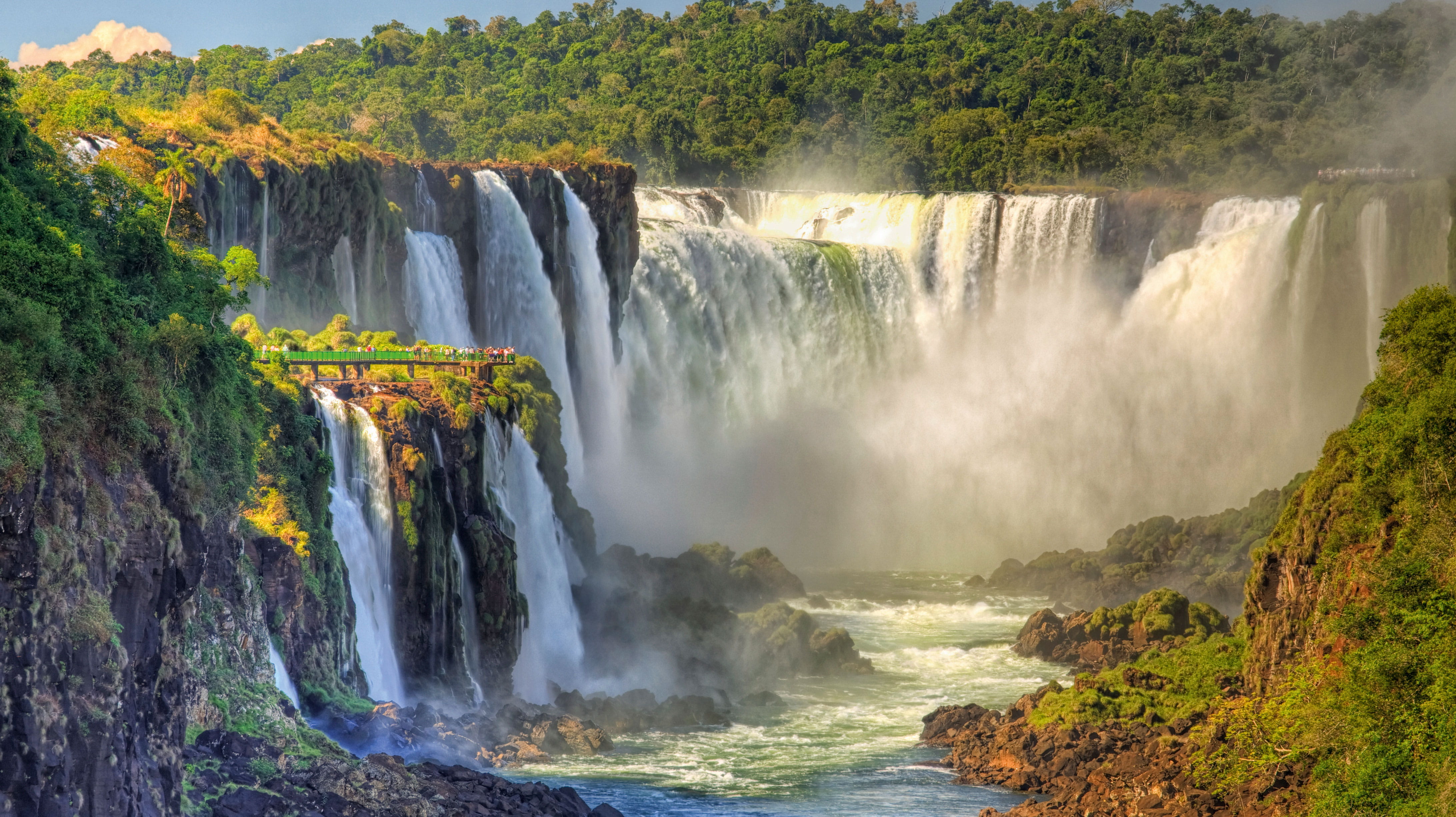 Tropical Sky recommends:
Argentina, Chile and Patagonia, 13 Nights Tour from £3,269pp including flights
Trip highlights:
Explore Argentina's capital city, Buenos Aires
Visit the most southern tip of South America, gateway to Patagonia's most spectacular sights
Go whale watching in Peninsula Valdés (during July to December)
Explore Tierra del Fuego, Los Glaciares and Torres del Paine National Parks
Get up close and feel the immensity of the Perito Moreno Glacier on a sailing safari
Visit Santiago de Chile – one of South Amerca's largest cities
For our full range of South and Central America tours, please visit our website.