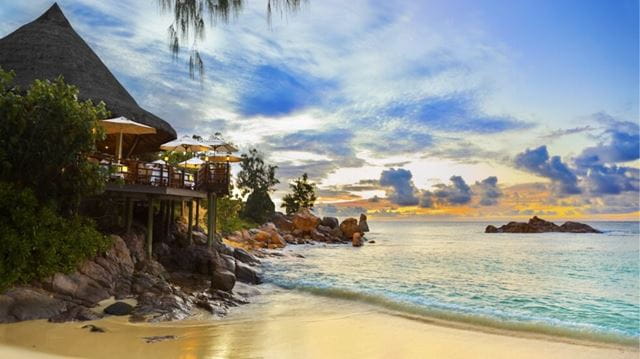 We've picked some of the world's top romantic destinations, fit for a royal honeymoon, and perhaps for you too? Let your imagination wander, and save on worldwide travel with Boundless
A Mediterranean cruise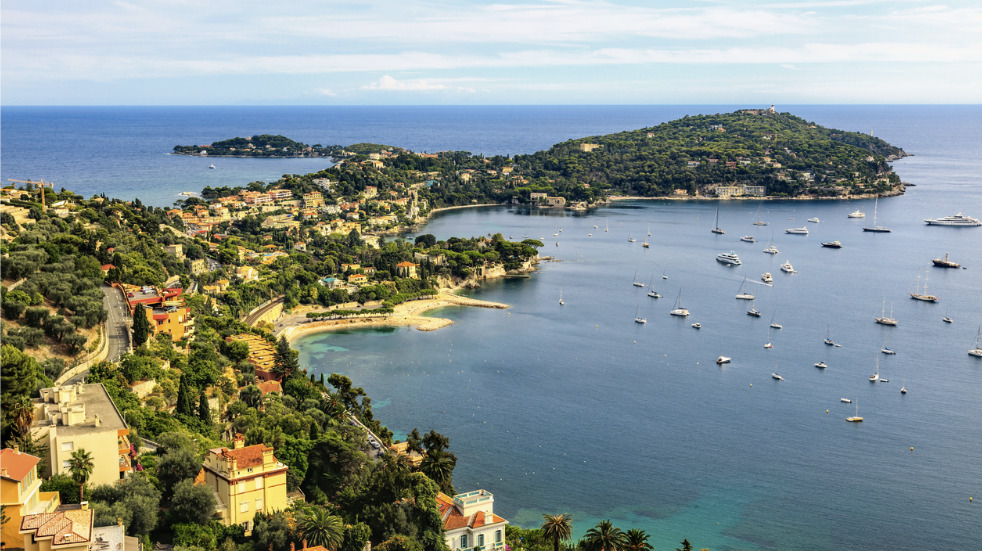 The Cote d'Azur near Nice on the French Riviera
Charles and Diana boarded the Royal Yacht Britannia and sailed off to the Mediterranean for their honeymoon back in 1981. The yacht has since been decommissioned (it's now a visitor attraction berthed in Edinburgh) but these days there are plenty of other luxurious ships sailing the Med.
Why visit just one romantic destination when you can see several, from the glamorous French Riviera and the fairytale Adriatic, to magical Venice and the ancient wonders of Greece.
Cunard's Queen Elizabeth and Queen Victoria will visit these and many more ports of call this summer, sailing from Southampton. Book a cabin with a balcony and enjoy those stunning sunsets.
---
A Botswana safari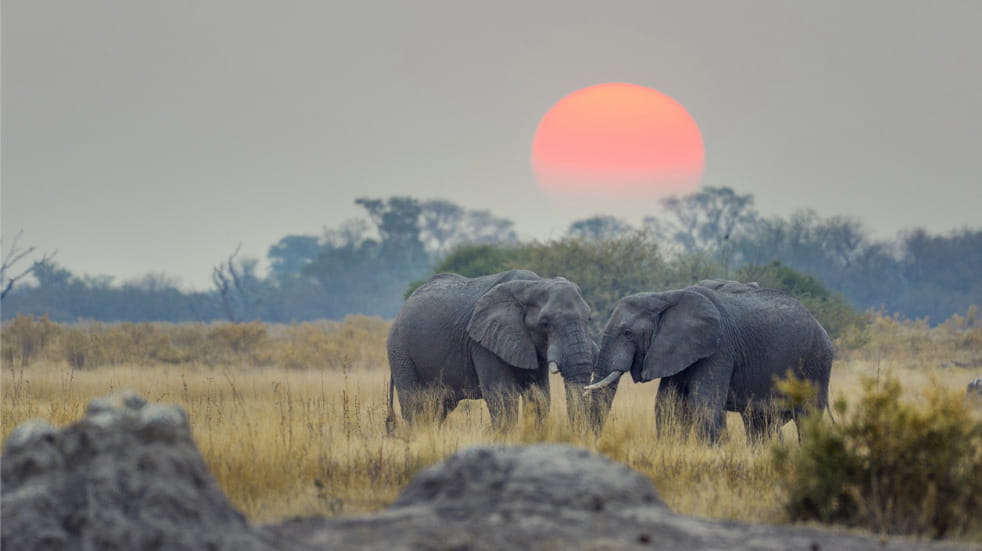 Spot elephants on safari in Botswana
Prince Harry and Meghan Markle have a special affinity with Botswana and enjoyed a romantic break there early in their relationship. Meghan's engagement ring features a diamond from the country and Prince Harry visits regularly as patron of Rhino Conservation Botswana.
What could be more romantic than camping out under the stars, waking up early for a sunrise jeep safari, perhaps with a champagne breakfast on the plains, spending the day spotting wildlife or relaxing by the pool and then dining by candlelight listening to the sounds of the wild?
For the ultimate safari experience, take a sunrise hot-air balloon flight over the rolling plains or a tour in a traditional canoe through the reeds.
---
Action in the Azores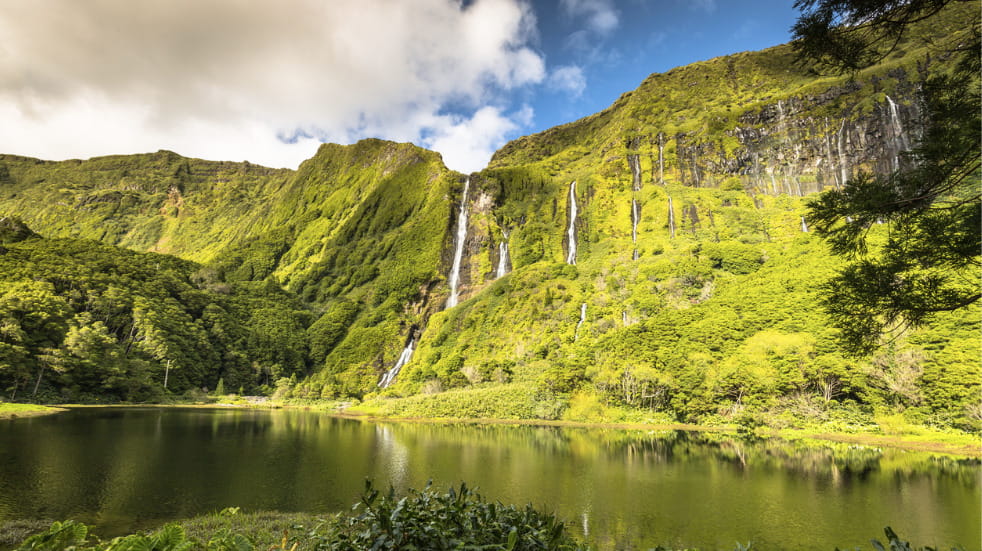 Flores island in the Azores
Prince Andrew and Sarah Ferguson sailed around the Portuguese archipelago of the Azores for their honeymoon in 1986. More than 30 years on and this cluster of volcanic islands, in the middle of the Atlantic Ocean, are still remarkably unknown. Perhaps their daughter Princess Eugenie and her fiancé Jack Brooksbank will change all that when they get married this year?
It's not a beach destination – most of the coastline is black volcanic rock – but head inland and it's a lush paradise of sparkling clear lakes, waterfalls, dense forests and rolling pastures; a playground for active types and without the crowds.
Go kayaking, cycling, canyoning or paragliding. There are dozens of hiking trails too, many of them elevated, or climb Mount Pico, Portugal's highest mountain at 7,713ft, and catch the sunrise or sunset.
Afterwards, relax in one of the island's thermal pools. The Azores are also famous for whale watching and boast year-round sightings of sperm whales, common dolphins and bottlenose dolphins.
---
Cappadocia cave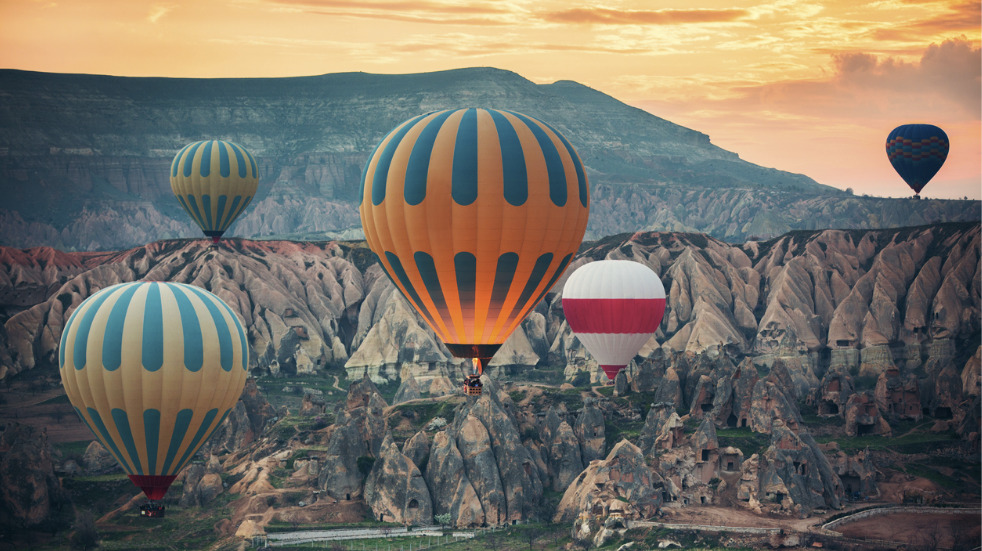 Hot air balloons over Cappadocia, Turkey
This fascinating region of Turkey holds a special place in Meghan's heart and she posted about her love for it on social media. It's certainly a good choice for a romantic break if you want to hide from the paparazzi. Many of its hotels are fashioned out of ancient cave dwellings.
This semi-arid region of Central Anatolia is home to vast expanses of formations of soft volcanic rock, shaped over time into valleys, curvy cliffs, caves, and pointy towers known as fairy chimneys, and Bronze Age homes carved out by cave dwellers.
Most accommodation is basic, but wonderfully quirky, although there are also more luxurious hotels and resorts for a special occasion. Don't miss a hot air balloon ride so you can see this beautiful, lunar-like landscape in all its glory.
---
Barefoot luxury in the Seychelle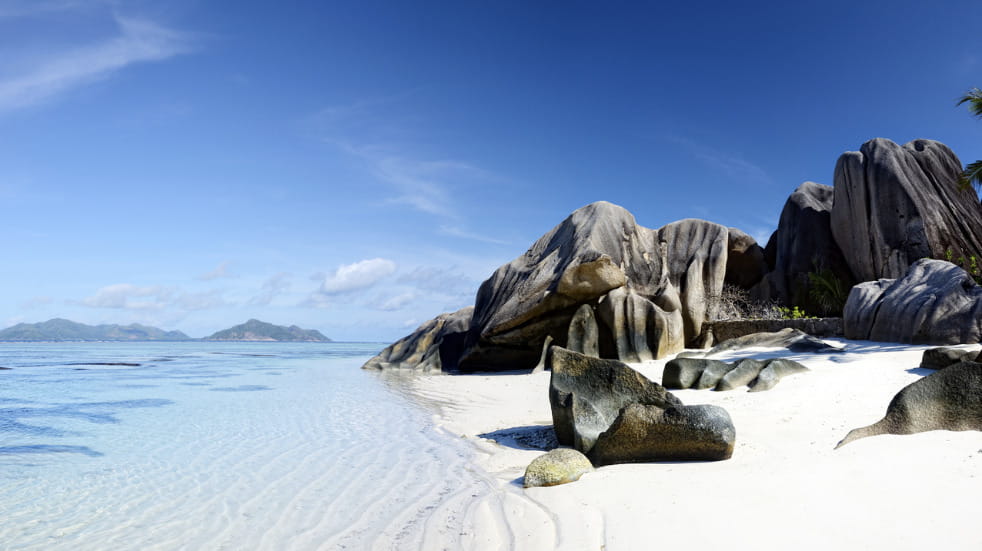 Will and Kate honeymooned on the Seychelles
William and Kate chose honeymoon favourite the Seychelles when they tied the knot back in 2011, and who can blame them? Imagine dining on delicious Creole cuisine on the beach, sinking your toes into the pristine, white sand and gazing out across the crystal-clear topaz waters of the Indian Ocean.
This archipelago of 115 islands has coral reefs that are fantastic for snorkelling and diving and are also known for their dramatic peaks, great for hiking, and bursting with beautiful flora and fauna, including the indigenous coco de mer palm.
William and Kate had their own private island, of course, but even on the bigger islands you can still find your own little spot on the beach, just for two.
---
Adventure in Arizona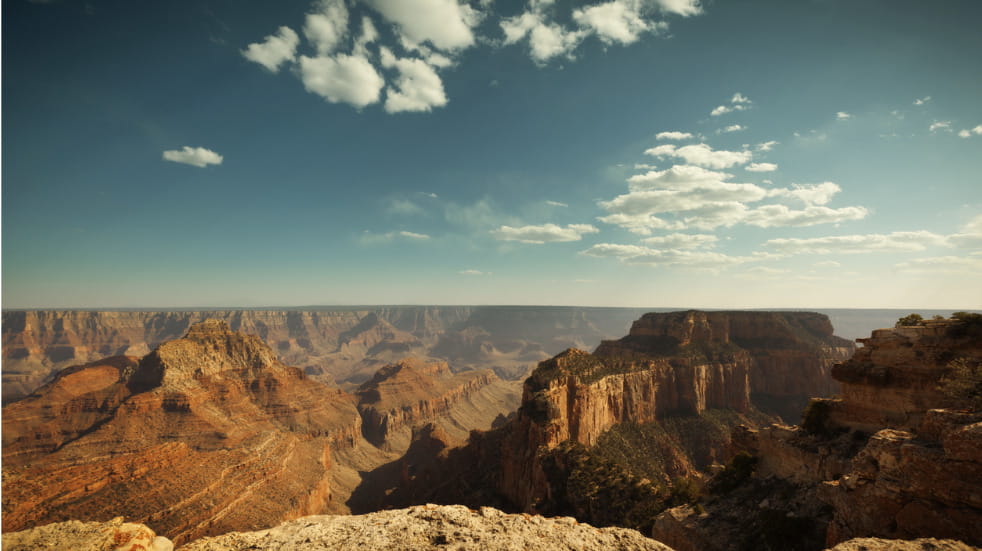 Hit the desert and mountains in Arizona, USA
They might not be part of the real royal family, but when pop 'royalty' Beyonce and Jay Z got married they chose something completely different for their special trip. Instead of beaches and sea views they opted for desert and mountains when they stayed at a luxury resort on Camelback Mountain in Arizona, USA.
If you're looking for a romantic holiday but with some adventure thrown in, Arizona could be for you. Its most famous landmark, the Grand Canyon, will take your breath away with its sheer magnitude and rugged beauty.
Take a helicopter ride and see this natural wonder from above, or get deep within on a mule tour or a rafting trip down the rapids of the Colorado River. The sunsets are spectacular and, if you opt for an overnight stay, wait until you see those stars.
---
A Nevis hideaway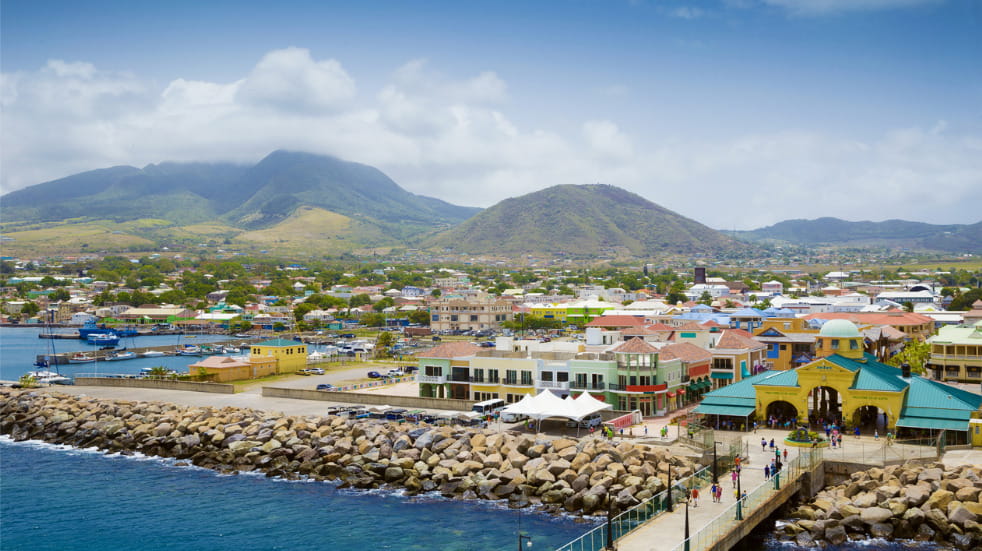 Prince Harry is no stranger to this secluded Caribbean island. He first visited, aged nine, with his mother and then returned as part of an official tour of the Caribbean in November 2016.
During that short visit, he went to the appropriately-named Lovers Beach and helped to release baby turtles into the sea. Just across the water from St Kitts, Nevis is the ultimate island escape.
It's home to less than a dozen hotels, with plenty of private beach spots, discreetly positioned cabanas, shady mangrove forests for peaceful walks and quiet corners for candlelit dinners. If you want to spend some quality down time, just the two of you, this is the place.