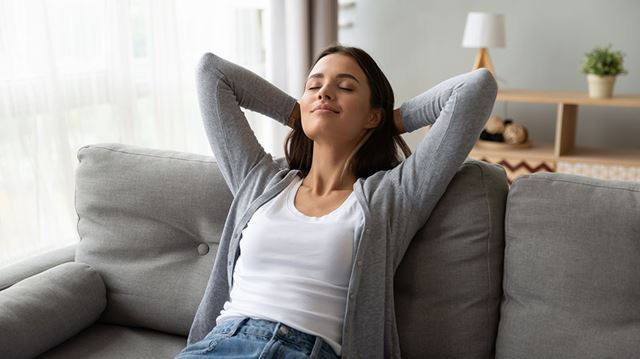 Being in lockdown can take its toll on our mental health as we're denied the things that we usually take for granted.
In a study released last summer, more than half of adult respondees said that their mental health had been negatively affected by the first lockdown. And with many restrictions still in place months later, the percentage of people whose wellbeing is suffering could now be much higher. It doesn't help that we're now in the middle of winter, when the weather is cold and the days much shorter.
These are challenging times for us all, but happily there are things that we can do to give ourselves a lift and keep us feeling well. Here, we've put together 20 tips for boosting your mental health during lockdown...
1. Recreate a luxury spa experience at home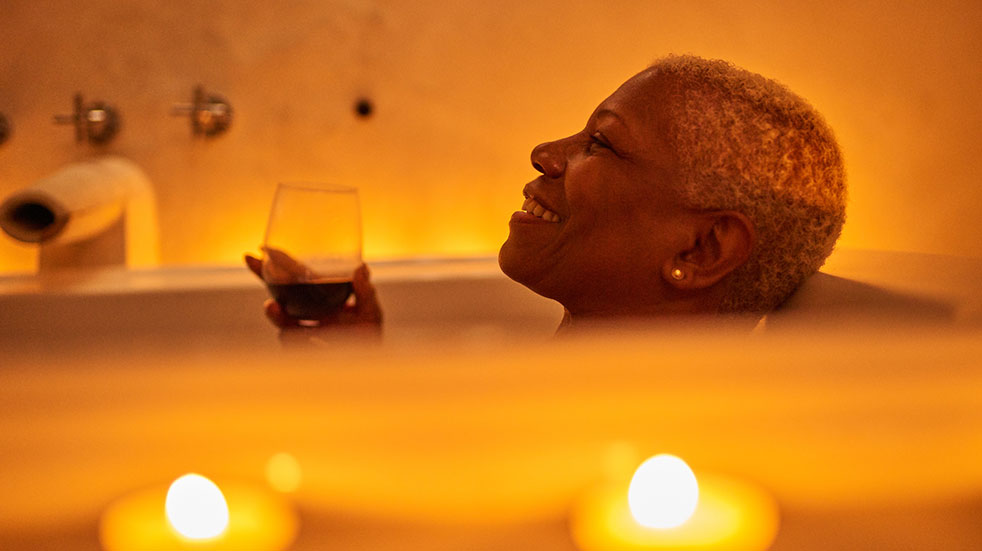 It's important to enjoy some 'me time' during a lockdown. Set aside an hour (or two!) to have a nice, hot bubble bath complete with a face mask, relaxing music and perhaps a glass of wine. Bubble baths offer a range of health benefits, and with plenty of at-home spa treatments available, you can really make this time special.
2. Do some crafting
Making things at home – whether it's through knitting, painting or pottery – can really make a difference to your mood, helping you to deal with stress, anxiety, depression and other conditions. Creating something you're proud of can also do wonders for your self-esteem. To find out more about these benefits, read our article How crafting can boost your mental wellbeing. You can find some lovely DIY craft ideas here – if you've got children, why not try doing them together. The time spent bonding will do you all the world of good.
3. Write a journal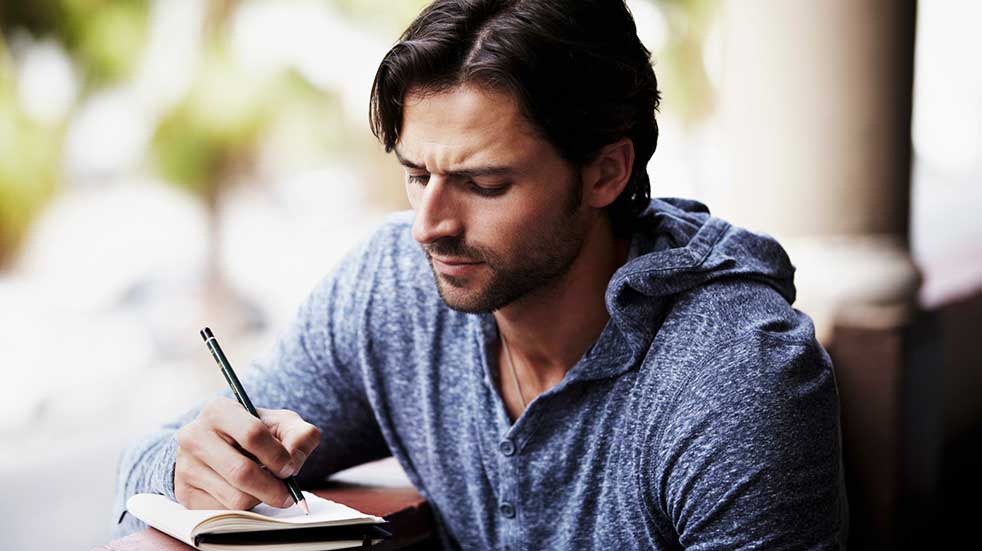 In times of uncertainty, it's easy to feel directionless and overwhelmed by emotions. Keeping a regular journal can help with this, as it enables us to channel our thoughts, make plans and solve problems. Surprisingly, research has shown that journalling can also reduce the symptoms of asthma and rheumatoid arthritis. You can find some lovely journals at Waterstones – so why not order one today and get scribbling.
Boundless members can get money off purchases at Waterstones. Visit our Shopping Discounts Hub to find out more.
4. Get enough sleep
The benefits of a good night's kip have been well documented. Not only can it help to boost your emotional wellbeing, improve your concentration and reduce your stress levels, it can also keep your immune system strong and your heart healthy. For advice on how to get the optimum amount of slumber, read our article How to train yourself to sleep better.
5. Plan your post-pandemic adventures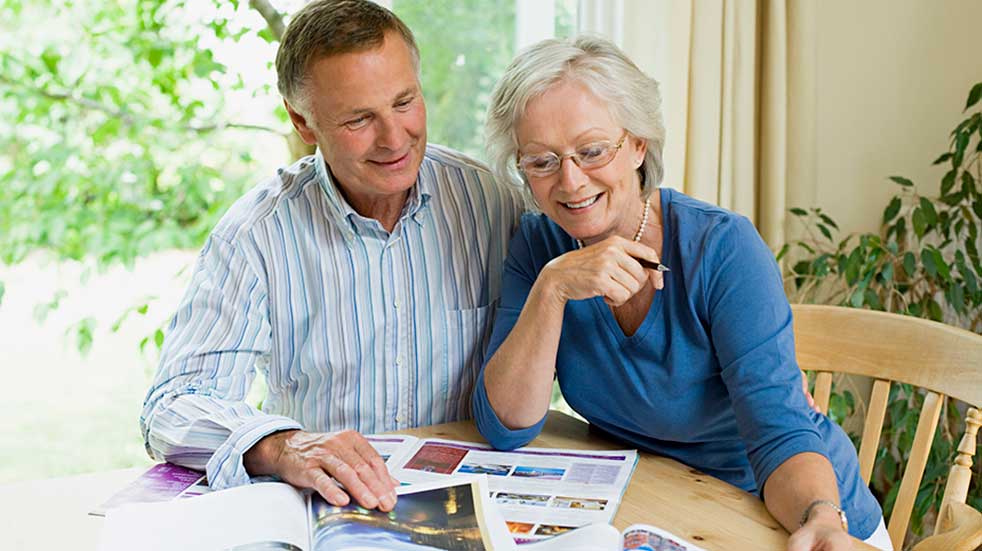 If there's one thing that's going to help you get through lockdown, it's having something to look forward to once things are back to normal. Why not write a list of things that you'd like to do after restrictions have been lifted? It could be anything from attending a West End show to booking a holiday – for inspiration, check out our article 12 stunning UK breaks that you can book for 2021.
6. Eat well
We all have days when we want to cheer ourselves up by stuffing our face with junk food. That's perfectly natural – but try not to do it too often, as it could start to impact your mental and physical health, increasing your risk of developing depression, heart problems and high blood pressure. This fascinating article explains how eating junk food can affect the brain, and the benefits of sticking to a more balanced diet.
7. Stay connected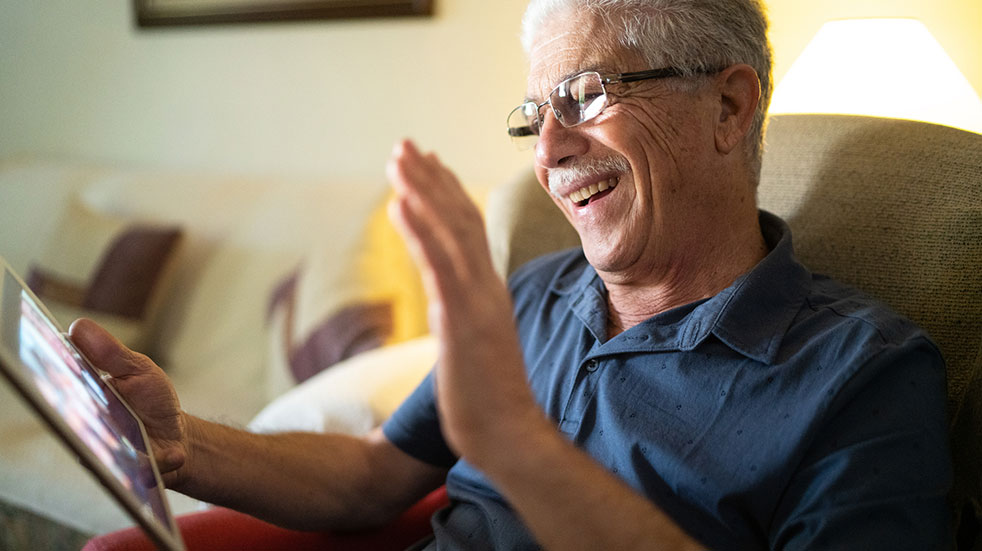 Whether you live with people or on your own, it's important to keep in touch with remote friends and family. As well as giving you the chance to have a laugh, a gossip or a moan, research has shown that it can help you to maintain your cognitive functions as you age. With lockdown restrictions currently in place, there's a limit to how many people you can meet up with at a time, and where (check your local government website for details). But you can still hook up with loved ones via video chat – read our article How to keep in touch with loved ones during the COVID-19 outbreak.
8. Keep yourself groomed
Unless you're attending a Zoom meeting or going to your local supermarket, you could easily go days at a time without seeing anyone from the outside world during lockdown. That makes it so tempting to slum around the house without shaving, showering or brushing your hair. Try not to fall into that trap, though, as it could soon start to affect your self-esteem and impact your general wellbeing. Try these grooming tips for men and women.
9. Listen to a podcast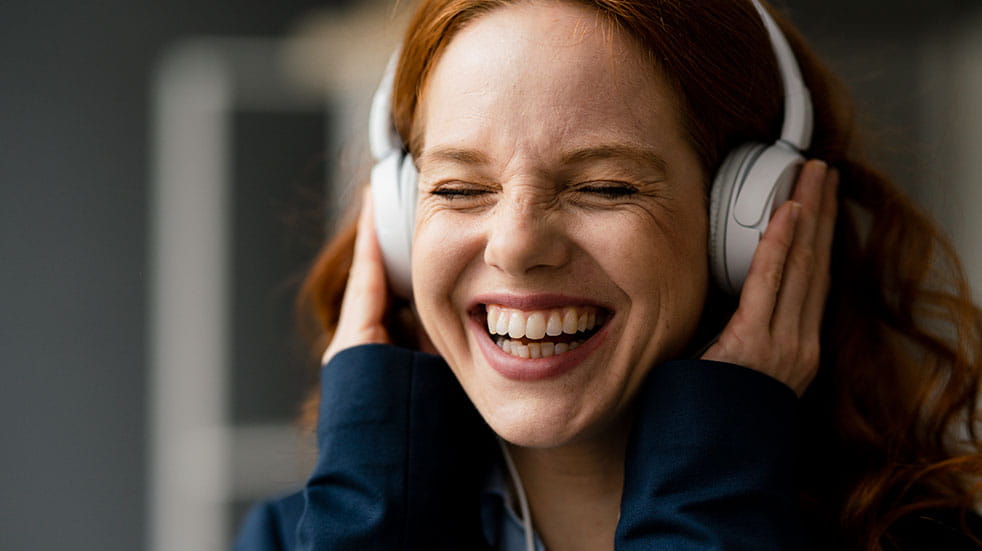 Podcasts provide a great way to push aside the stresses of everyday life, if only for an hour or so. There are hundreds of these recordings available, covering everything from comedy to cooking, sport to science, politics to pets – and the vast majority are free to listen to. So why not put on a pair of headphones and explore what's out there? To find out more, read our guide Everything you need to know about podcasts.
10. Do some gardening
Taking on some of those January gardening jobs could give you a real pick-me-up during the lockdown, as you'll be getting some fresh air, burning a few calories and crossing a few tasks off your to-do list. And you'll be thankful for your efforts come spring, when those planted seeds start to blossom into lovely colourful flowers. Don't have a garden? You can still enjoy some of the benefits of gardening with these indoor herb garden kits.

Boundless members can get money off gardening products from the likes of B&Q and Wickes by visiting our Shopping Discounts Hub.

11. Learn a new skill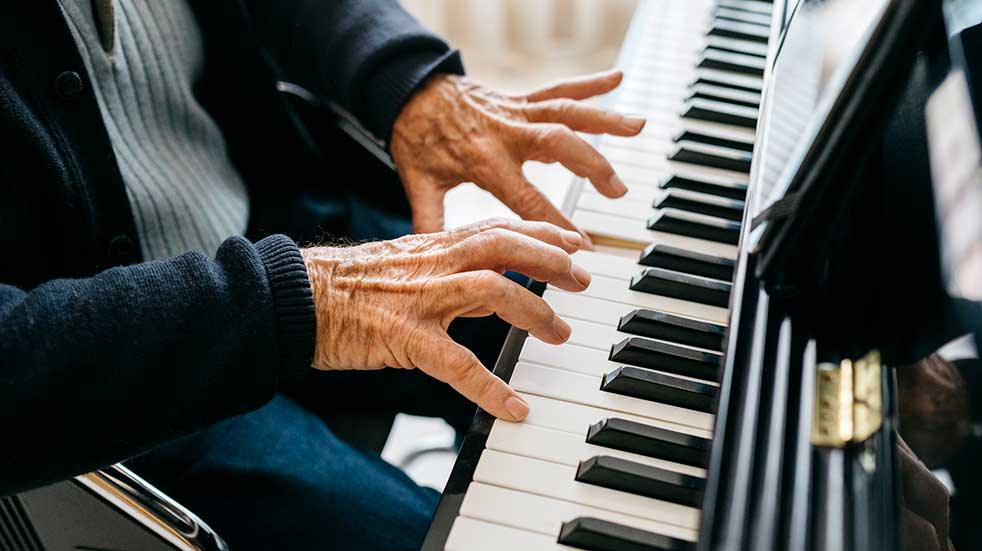 One good thing about shops, pubs and leisure outlets closing is that it gives us more time to focus on the things we wouldn't normally get round to doing. Ever wanted to learn a new skill? Now is the perfect opportunity. Whether you want to learn basic cooking skills with Gordon Ramsay, how to play the piano or a new language such as French, Spanish or Japanese, you'll find free sessions on YouTube.
12. Stick to a routine
Working from home during the lockdown? Not having to attend our usual workplace each day can lead to bad habits, such as neglecting our personal hygiene (see number 8), starting or finishing late, and blurring the boundary between our professional and personal lives. To maintain your focus, pretend that you're going into work each day: have a refreshing shower, dress smartly, sit at a proper desk or table, and remember to down tools at a reasonable time. It'll really make a difference to your productivity and help you to stay on top of things.
This article contains some useful tips for sticking to a routine during lockdown.
13. Take a walk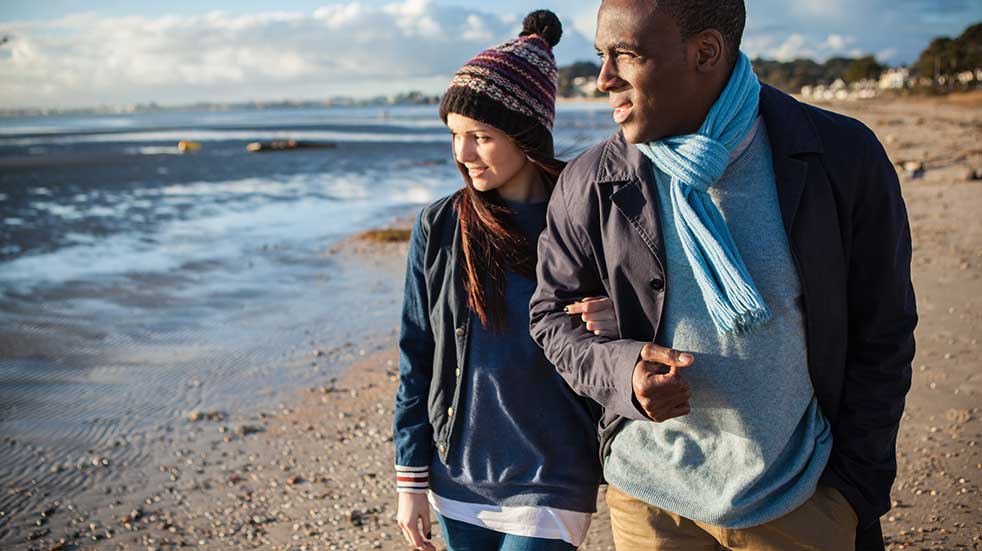 As with any form of cardiovascular exercise, going for a brisk walk can help to reduce the levels of stress hormones in our body and stimulate the production of endorphins – the feelgood chemicals in our brain. If you live in the countryside, talking a stroll could also bring you closer to nature, filling your senses with relaxing sights and sounds. So do as Helen Shapiro once did, and start walking back to happiness!
14. Explore the world
With travel restrictions in place due to the pandemic (see your local government website for the latest details), it's difficult to know when we'll be allowed to go on holiday again. You can still bring some sunshine into your life, though, by taking a virtual tour of the world's most spectacular destinations? From the comfort of your armchair, you can be transported to places such as Abu Dhabi, Switzerland and the Algarve. And it won't cost you a penny, meaning you can save the pennies for when you jet off for real.
15. Have a song and dance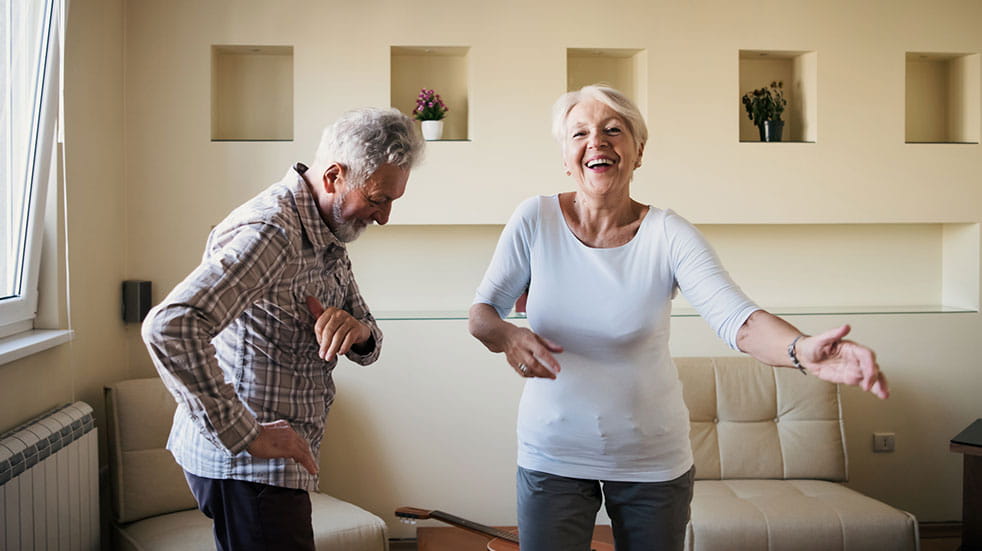 Don Quixote author Miguel de Cervantes once said: "He who sings frightens away his ills." And he was right – bursting into song can have numerous health benefits, from reducing stress to improving memory in people with dementia. So switch on the radio and croon along to your favourite tunes. If you have a boogie while doing so, you could burn between 300 and 800 calories per hour.

16. Meditate
We live in an age when information is being fired at us from all angles – much of it negative – and this can make it difficult to process our own thoughts and emotions. Meditation can help with this, exercising our brain's ability to focus on one thing at a time. To help you better understand how meditation works and the different types available, read this article by the mindfulness app Headspace. And try this soothing relaxation recording for free.
17. Take each day as it comes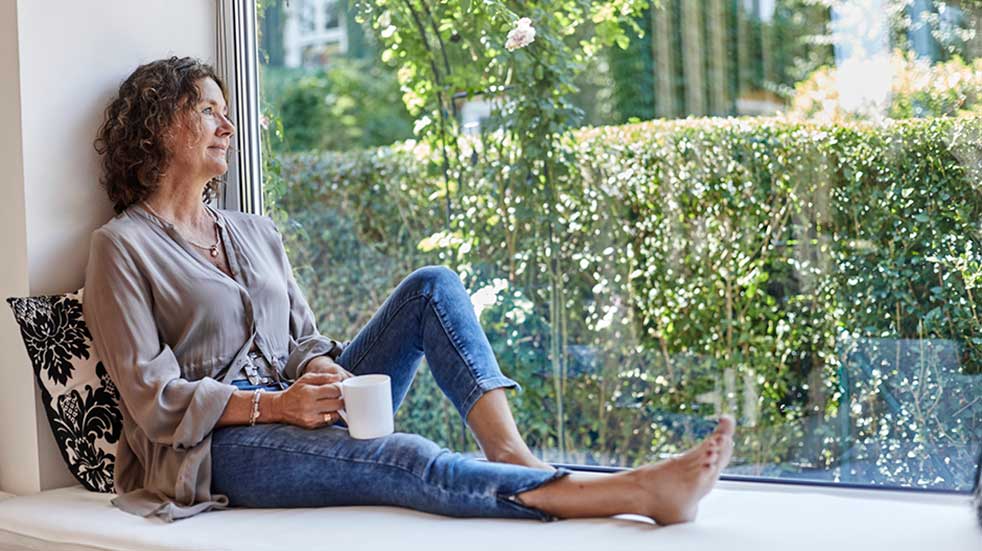 Living in the midst of a pandemic can throw up a lot of 'what ifs': "What if I catch the coronavirus?" "What if I lose my job?" "What if we're still in lockdown in six months' time?" And that can lead to a lot of unhelpful worry. While it's natural to want a degree of certainty in life, there are always going to be things that we can't control. So try to let go of those anxious thoughts and live for the moment. What will be will be!
19. Keep the house tidy
Being surrounded by mess can make you feel depressed and overwhelmed, so try to keep on top of those household chores. You don't need to have a major clean-up every day – just spend a few minutes each night tidying away the muddles, then give your home a proper once-over at the weekend. As our article 17 awesome ways to keep your family fit and healthy in 2021 explains, you'll even shed a few calories while you polish and hoover.
18. Help others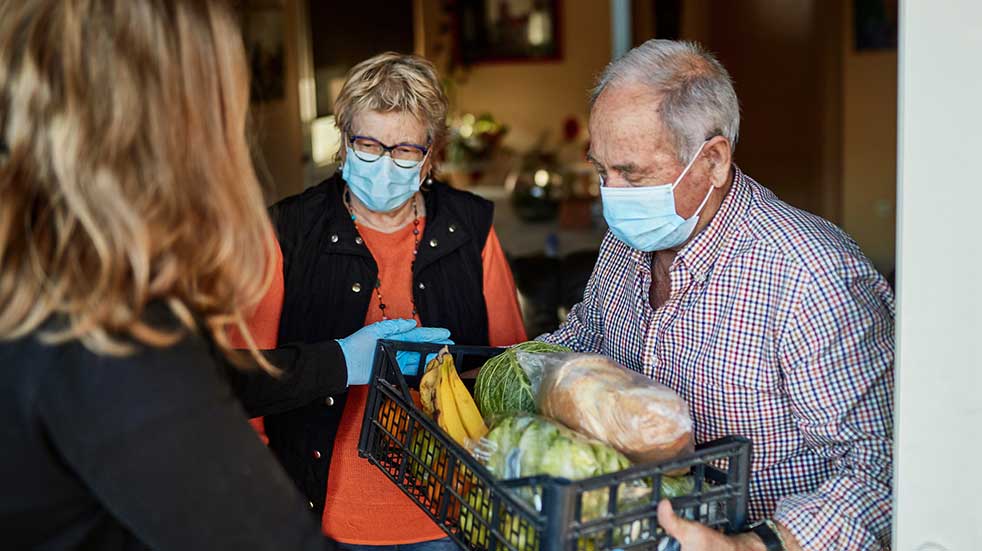 When you're feeling down in the dumps, it can sometimes help to divert your attention towards helping other people. Whether it's running errands for an elderly or disabled neighbour, or volunteering with a charity, assisting those in need can make you feel good about yourself, while helping you to realise that you're not the only one suffering. If you do decide to help others, ensure that you stick to social distancing guidelines.
20. Be thankful for what you've got
In times like these, it can be very easy to slip into a negative mindset, especially if your job is at risk or you're unable to meet up with friends and family – and this in turn can lead to depression and anxiety. But if you can find the motivation, take a few moments to list all the positive things in your life, whether that's a loved one having recently received the vaccine, your own personal achievements or the fact that you actually have friends. It might help you to look at life in a happier light.
"When we get into the habit of writing down even just one positive thing each day, it literally changes how our brain works," says Laura Jane, a solution-focused hypnotherapist and psychotherapist. "It stops scanning for negative information to report to you, and instead starts scanning for more positive information – and the more positives it reports, the more it boosts your production of the feel-good hormone serotonin, helping you to feel happier, braver and more confident."
Photos: Getty Images