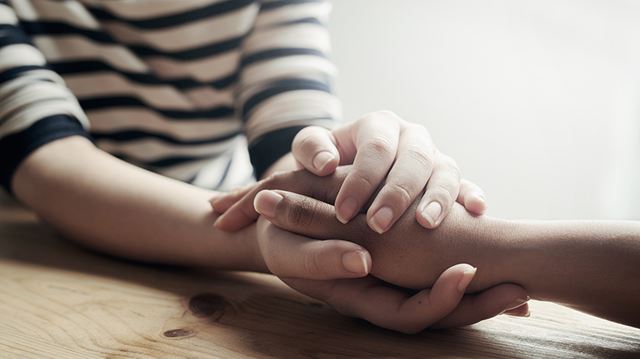 Whether you can spare two days or a few hours, you can become a mental health first aider, learn how to help others and manage your own mental health.
Being aware of your mental health and knowing how to cope with mental illness are increasingly becoming recognised as being vitally important in our day-to-day lives. One in four people in the UK suffer from some form of mental illness every year, leading to loss of income from staff taking days off through absence on the lower end of the scale, and much more tragic consequences on the higher end. As well as knowing how to cope with stress, recognising warning signs of depression, anxiety and common mental illnesses in others and knowing how to take first steps is therefore a real asset.
That is why St John Ambulance is offering a range of courses aimed at teaching people in the workplace the basics of mental health knowledge and treatment for themselves, friends, family and colleagues. More known for showing you how to treat wounds and perform CPR, St John Ambulance is also underlining the importance of dealing with health problems that aren't as visible as well as reducing the stigma that's still attached to them.
You can find out more about what St John Ambulance are offering as well as the importance of mental health awareness. As all courses will inevitably deal with some distressing subject matters support is offered both in the lead up, during and after the course, while attendees are free to leave the course at any time.
Become a Mental Health First Aider
A two-day St John Ambulance Mental Health First Aid course gives a comprehensive overview of recognising and dealing with a number of conditions, from stress, anxiety and depression to addiction and psychosis. You'll learn how to understand the triggers of a range of conditions, and learn practical skills on how to have non-judgemental conversations with those with common symptoms and help guide them to the right place for support.
The course costs £300 per person after which each person who completes all sections will be a qualified Mental Health First Aider, with a certificate to proudly display.
---
Discover more mental health advice from the experts
How singing can boost your mental wellbeing
Advice from Anna Williamson on improving your mental health
Why happy employees are more productive
---
One-day Mental Health Awareness courses
For a more basic overview of mental health that still gives you a greater foundation for recognising and supporting those with mental illness, including yourself, you can attend St John Ambulance mental health training on either a one-day or half-day course. Costing £200 and £150 per person respectively, the courses are ideal for increasing the number of advocates for mental wellbeing both in and out of the workplace.
You'll also get the title Mental Health First Aid Champion.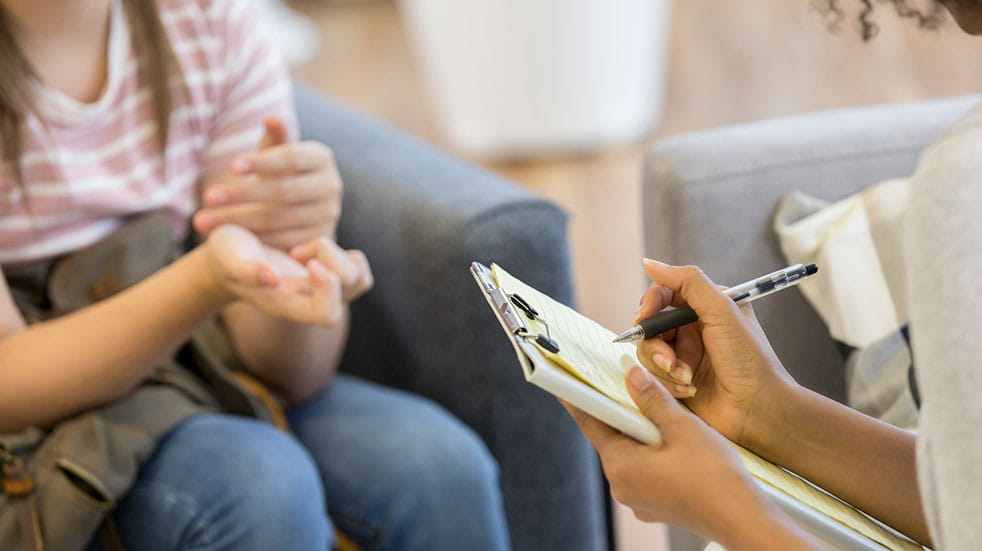 Working with mental health in kids
If you work with eight to 18 year olds, St John Ambulance have developed a special two-day course (with a one-day course expected soon) for those wanting to become a Youth Mental Health First Aider. Giving you the skills to spot symptoms in young people early, help offer and guide them to the proper support and use education to reduce the stigma attached to mental illness, this is a course ideal for those involved with young people, from teachers to youth workers. There is also a strong emphasis on dealing with your own wellbeing, which is so crucial for many of who play such an important role in children's lives.
For mental health support contact the Samaritans on 0116 123 or find mental health advice and information from the NHS on 111.
Images © Getty