Four new partners, thousands more discounts and countless additional ways to make the most of your free time. These new benefits mean Boundless offers better value than ever – but, far more importantly, they add innumerable opportunities to enjoy quality time with loved ones, have some fun with the family and improve your wellbeing by getting closer to nature. You can't put a value on that.
These new partnerships are a direct result of extensive research with more than 7,000 members: we listened to what you wanted and believe these new benefits deliver. Free entry to Royal Botanic Gardens, Kew (Kew Gardens and Wakehurst) and all 10 Wildfowl & Wetlands Trust (WWT) sites offers even more reason to spend time outdoors, whether wildlife watching, wandering through nature, admiring expertly planted borders or simply enjoying a literal breath of fresh air. tastecard and Coffee Club membership means that meals out are more affordable, making it easier to get together with friends over food or try out a new cuisine. And Kids Pass, as you'd expect, opens the door to big savings on a huge range of activities for the kids – many of which you'll want to share in.
Between them, these benefits instantly add more than £260* to the value of your membership.
---
Royal Botanic Gardens, Kew
Spectacular borders, exotic glasshouses and treasured trees await at Kew Gardens – a UNESCO World Heritage Site – while its Sussex sibling, Wakehurst, offers meadowlands, ornamental gardens and woodlands. There are so many features to enjoy in both gardens – you could seek out Wakehurst's Loder Valley Nature Reserve or The Wetlands for a stroll, while at Kew Gardens, you can discover endangered plant species in the Palm House or climb the Treetop Walkway for an elevated vista. Add exhibitions, shows, art galleries, children's play areas and enticing eateries and you'll never run short of things to do.
What to see: Seasonal highlights include Wakehurst's Bethlehem Wood in winter sunlight, and the warmth of Kew Gardens' glasshouses.
Locations: Kew Gardens is in Richmond; Wakehurst is at Haywards Heath, Sussex.
Member benefits: Free admission for one adult and up to five children; 50% off admission for one adult guest, plus a 10% discount in all Royal Botanic Gardens, Kew shops.
How it works: Show your Boundless membership card and a form of photo ID on entry.
Find out more: boundless.co.uk/kew
---
tastecard and Coffee Club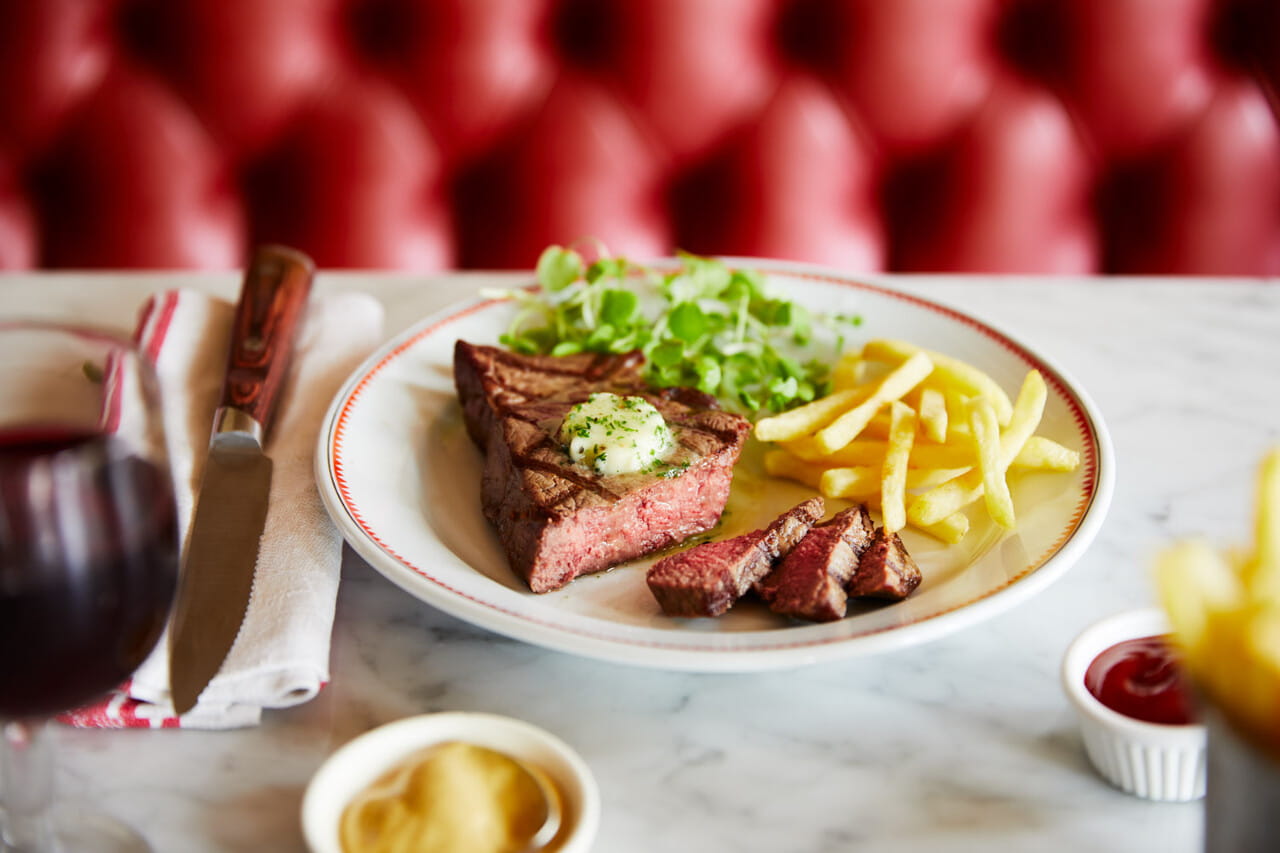 Going out to eat is one of life's great pleasures – it's a social event; a chance to taste new flavours, to share food and gossip with loved ones or simply escape your usual routine. If only we could do it more often... Enter tastecard, which makes eating out more affordable through discounts at participating restaurants, coffee shops, cafes and tearooms. With access to 2-for-1 dining discounts at a wide range of chains like Prezzo, Zizzi, Bella Italia, Café Rouge, and Carluccio's as well as thousands of independent restaurants, you can indulge in whatever culinary delight takes your fancy at a discounted price. Plus, with Coffee Club included you can save on your daily coffee at Caffè Nero, Black Sheep Coffee, Krispy Kreme or your local participating coffee shop. Plus, there's no washing up.
Locations: Thousands of participating coffee shops and restaurants across the UK. You'll find a greater number in urban areas, but more are added all the time.
Member benefits: On average tastecard members save £33 a month so, if you dine out once a month and grab coffee twice a week, you could save around £396 a year.*

How it works
: Log in to your Boundless account online, register for free, access the tastecard website and search for participating restaurants.
Find out more: boundless.co.uk/tastecard
*saving calculated based on 2022 tastecard and Coffee Club member usage.
---
Kids Pass
Family-friendly days out often come with a hefty price tag so, if you've got children – or grandchildren – to entertain, this discount scheme for all manner of activities, from aquariums and activity camps to zoos and zip lines, will be music to your ears. Whether you're after a last-minute rainy-day activity, a special day out or even a family break, you'll find inspiration at your fingertips.
Locations: Offers for theme parks, zoos and other attractions, days out, cinema tickets, holidays and restaurant deals across the UK.
Member benefits: Save up to 57% with thousands of offers at UK attractions; 30% off adult and children's cinema tickets; and up to 25% off family holidays and resorts.
How it works: Log in to your Boundless account online, search for 'Kids Pass' and follow the steps to register for free and download the app. One pass works for the whole family.
Find out more: boundless.co.uk/kidspass
---
The Wildfowl & Wetlands Trust
While working to conserve unique wetland ecosystems, WWT offers the chance to get up close to fascinating species, from otters to flamingos, and immerse yourself in the sights, sounds and scents of the natural world – a proven way to increase wellbeing. With sculpture trails, mindfulness workshops and canoe safaris among the attractions – plus pond dipping, a life-size Lego trail and more for little ones – there's plenty to explore.
What to see: Wildlife doesn't stop for winter – it brings loads of seasonally exclusive events too, such as wild bird feeds, duck decoy demonstrations and starlings' acrobatic displays.
Locations: There are 10 WWT sites in the UK – seven in England, with a spread from West Sussex to Northumberland; one near Dumfries, one in Llanelli and one near Belfast.
Member benefits: Free admission to all WWT sites for one adult and up to six children.
How it works: Show your Boundless membership card and a form of photo ID on entry.
Find out more: boundless.co.uk/wwt
---
Do more with Boundless – save money and make the most of your free time with your discounts
Once you've used your new discounts, do let us know what you think of these additional partners, and whether there are any other benefits that you'd like to see included in your membership. We're always interested in your feedback so don't hesitate to get in touch. In the meantime, you can find out more about all of your membership benefits, and how to take advantage of them, at boundless.co.uk/savemore.
* Saving based on comparable membership deal at RBG Kew, Kids Pass access, tastecard access including Coffee Club and one equivalent example admission offer at WWT Slimbridge. Terms and conditions apply.