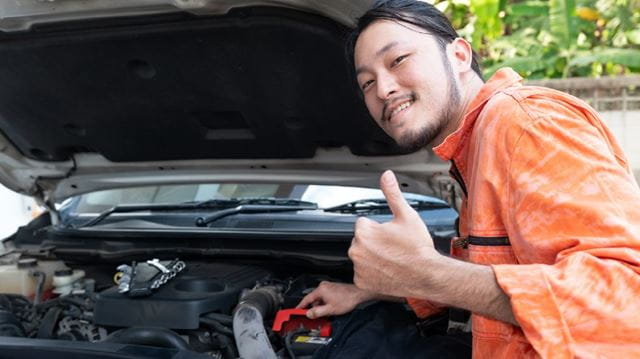 It won't be long now until we're allowed to jump in the car and head off on holiday. But with restrictions on travel having been in place for several months, how prepared is your vehicle for such a trip?
Now is a very good time to consider what car maintenance needs to be done. To help you, we've put together a checklist of things you should attend to before setting off on your road trip adventure. We'll advise you on the following:
• tyre pressure
• battery
• brakes
• topping up fluids
• wipers
• in-car maintenance
• final checks
Remember that Boundless members can get money off a wide range of motoring services from the likes of Blackcircles.com, DEKRA, Halfords, Fixter and LV=. To find out more, visit our dedicated motoring discounts page.
---
Car repairs: check your tyres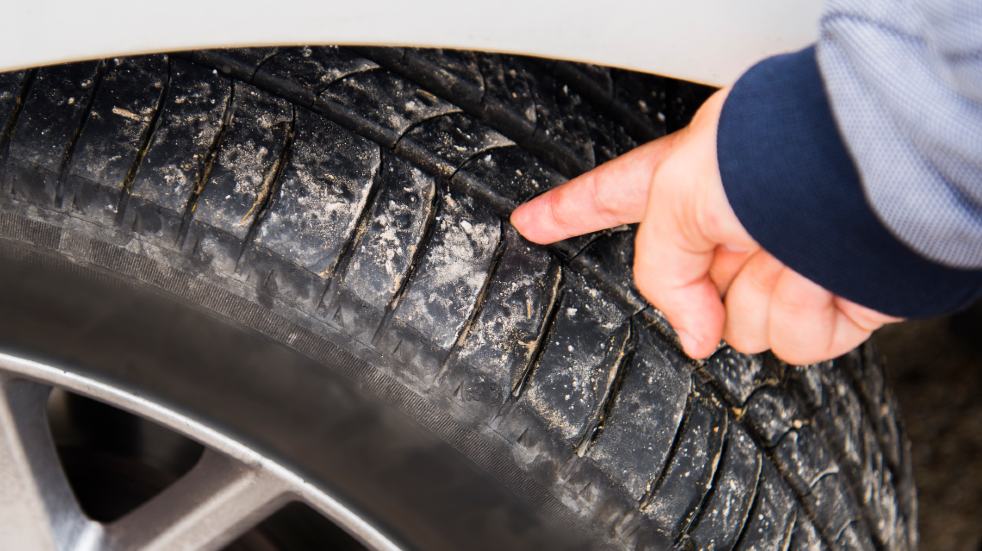 Properly maintained tyres are essential for road safety, and driving with worn patches could land you with a fine and penalty points. Says Paul Horrell: "Your tyre treads will need to meet legal requirements – at least 1.6mm across the central three-quarters of the tyre."
And don't forget to inflate them before you leave. "Start by pumping up your tyres to about 0.5 bar above their normal pressure," continues Paul. "This will stop them getting 'flat spots' at the point where the tread meets the road. If you don't, you risk getting that annoying drumming sound from each corner of the car for several miles after you first drive off."
Need new tyres? Boundless members can get 8.5% off the price of a new set from Blackcircles.com. Click here to find out more.
---
Car repairs: look after your battery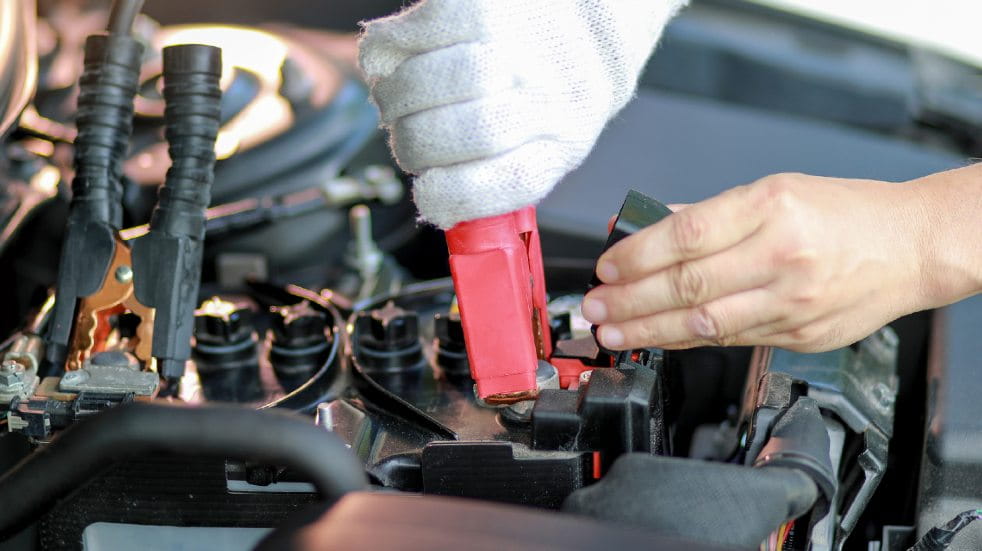 If you go long periods without using your vehicle, it can run down your battery. This is because mod-cons like internet connections, security systems and tracker alarms don't switch off, they only go into standby.
And, according to Paul Horrell, the consequences can be significant. "Obviously, you need a charged battery to be able to crank the engine back to life when the time comes – but there's more to it than that," he explains. "Running the battery right down can confuse the car's computerised systems, and might even damage the battery permanently."
If you have a garage or drive, Paul recommends using a mains-powered trickle charger to keep your battery in a healthy state. "Your car doesn't have to be charged full-time," he says. "A dose every couple of weeks should be enough to restore its optimum voltage of 12.6 volts. If you're charging outside, make sure you do it on a dry day."
As for electric cars, they have two batteries: a main, high-voltage drive battery and a 12V battery for the lights, wipers and multimedia (the small one charges off the big one). The AA recommends that you turn the car to 'on' so that the ready light is lit, and leave it for 10 minutes so as to charge the 12V system.
"It's best not to keep the main drive battery at 100 per cent, but don't leave it close to empty either," says Paul Horrell. "Parasitic losses are comparatively small against the huge amount of energy the battery can hold, so it's unlikely to need a top-up. Anyway, in most EVs, over the months you can use the remote app to keep an eye on it."
---
Car repairs: get your brakes checked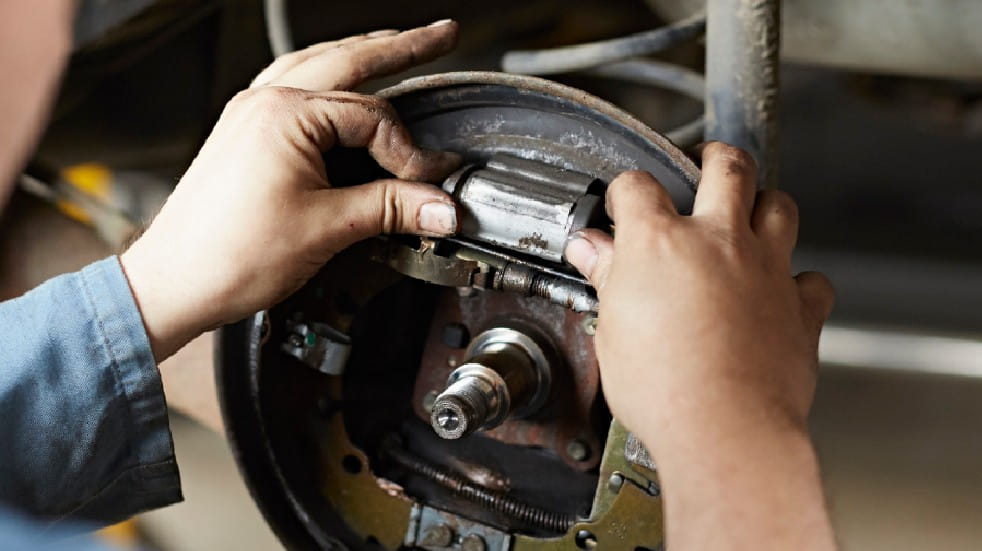 According to car repairs company Fixter, nearly 20% of MoT failures in 2016/17 came as a result of faulty brakes. But it's obviously not just for the purpose of passing your MoT test that you'll want to keep your brakes maintained – it could also save your life.
For this reason, Fixter recommends that you get your brakes checked twice a year. Don't delay if you think there might be a problem, though – a vibrating sensation and delayed responsiveness can both be signs that brakes are on their way out.
While we're on the topic of brakes, it's important to look after your handbrake if you regularly park your car on a hill. "If you leave the handbrake on while the car is parked up for a long period, the activating pistons can corrode and jam in position, meaning the brake won't release when you drive away," says Paul Horrell. "So you should aim to park it in first gear or reverse in a manual car, or P in an automatic."
---
Car repairs: keep your car topped up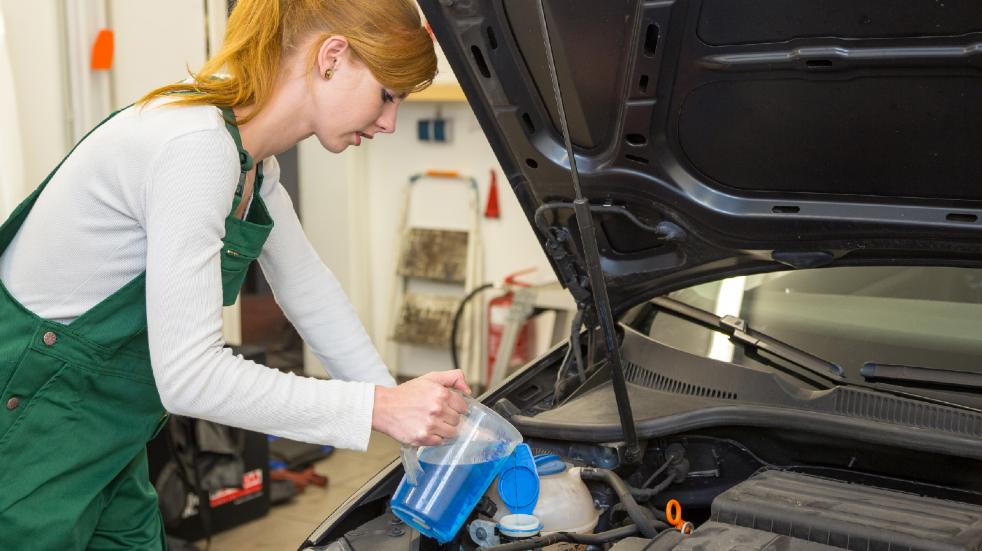 A lot of people think that if their car isn't being used, they don't need to pay attention to the fluid levels. However, failure to top up with petrol, oil and coolant can eventually have dire consequences.
Starting with the fuel tank: if you leave it empty, any residual fuel that's left in there will slowly react to the oxygen and moisture in the air. This will produce compounds that can compromise your engine – even fungus in the case of diesel. If you keep your tank topped up, there's less for the fuel to react to.
If you haven't used your car much lately, it might also be a good idea to change your engine oil, as oil loses its lubricant properties over time and can also be prone to chemical make-up changes that make it less effective. You can usually tell if your engine oil needs changing by using your dipstick – if the oil that emerges is thick, black and coarse, it's ready to be replaced.
It's also important to top up your coolant, as this keeps your engine from overheating. If you're not sure how to do it, read this blog post from Total. Note, however, that decreasing levels of coolant can signal a more serious problem, such as a leak in the cooling system. If you notice your temperature gauge rising, a strange 'sweet' smell or issues with your heater, get your car checked out.
Want to know which coolant is right for your particular car? Read this article by Halfords.
---
Car repairs: protect your wipers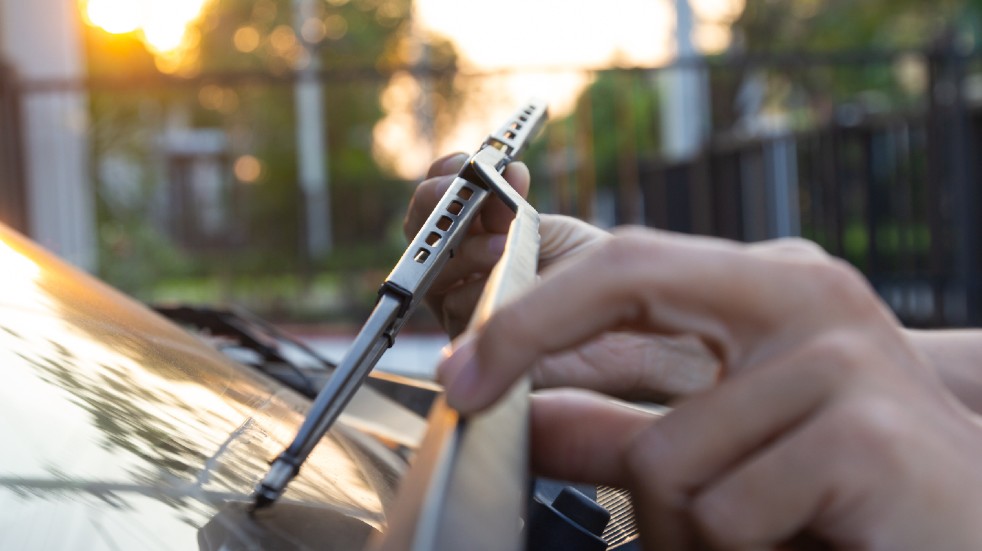 A healthy set of wipers is essential – especially if you're holidaying in the UK, where it has a tendency to rain a lot! So give them some TLC in the weeks leading up to your trip. "Wiper blades can stick to the windscreen over time, so if your car is parked inside a garage, lift the arms off the glass," says Paul Horrell. "If your car is parked outside, leave them in place, otherwise they'll get bent by flying twigs on a windy day."
Need a new set of wipers? Boundless members can get money off Halfords products by ordering a discount shopping card.
---
Car repairs: in-car maintenance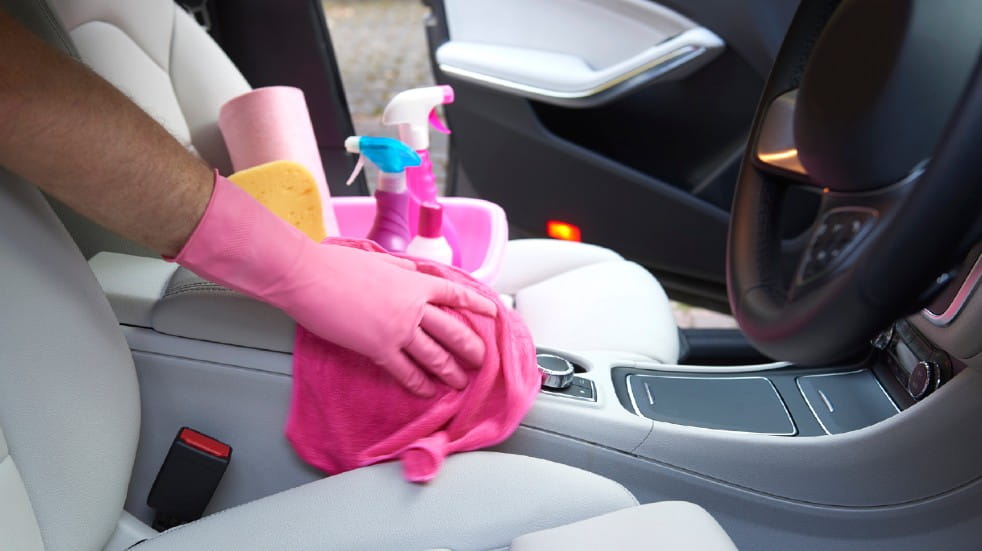 No one wants to travel halfway across the country in a musty, dusty vehicle. So be sure to undertake some in-car maintenance before setting off on your road-trip adventure. "If the car is in a locked garage, open its windows as air circulating through the interior will stop it getting musty," says Paul Horrell. "If the car is outdoors, open the dashboard vents." If you want to get your vehicle smelling even better, check out Auto Express's guide to the best car air-fresheners.
To make the journey more pleasant for everyone, you should also give the car a good clean – and that includes the upholstery, the kids' drinks holders and the interior door handles. This article by T3 features some of the most effective in-car cleaning products you can buy today.
---
Car repairs: go down under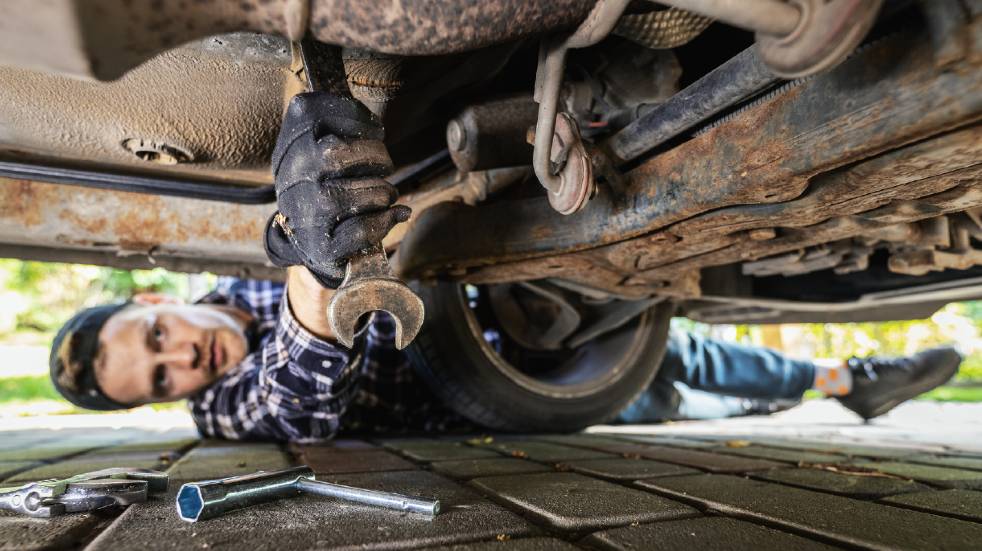 Before leaving for your road trip adventure, make some final checks under the body and around the engine bay. Says Paul Horrell: "You might find that a small animal or bird has decided to make it their home while the car's been static on your driveway. Once you've turned the ignition, pull away gently, testing everything – especially the brakes. Then enjoy the special return to motoring."
For more advice on maintaining your car during the pandemic, watch this video Q&A with Boundless motoring expert Dan Read.
YoutubeId-n6rEsyy-fZE
Photos: Getty Images