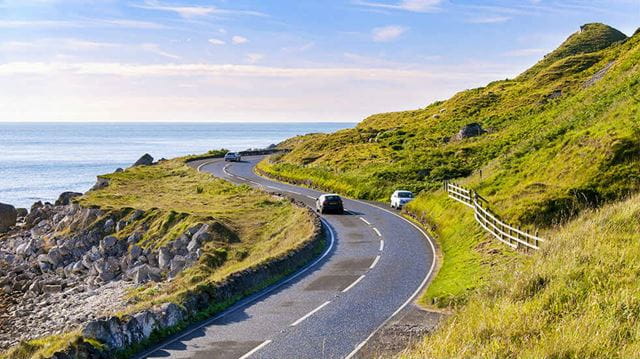 Follow these important vehicle maintenance tips, for regular checks at home and whenever you set off for a long drive.
Summer is here, and it's time to get out and enjoy the glorious sunshine. Whether it's a trip to the local country park or driving to a holiday destination, you're likely to use your car more than normal to make the most of the weather.
It's important to keep your car is in good shape throughout the year, but there are a few things to check when the good weather comes around to ensure you're prepared for the journey ahead.

Prep your car before your drive
Before setting out on your summer road trip there are a few things that you should check. The first thing is all the different fluids in the car, which include:
Screen wash
Oil levels
Water levels
Engine coolant levels (we don't want you to be stranded at the side of the motorway)
Next up to check is your windscreen wiper blades and that you have enough windscreen washer. The reality of living in the UK means the weather is very unpredictable – which is why checking your wiper blades is important even in summer. Even when the weather is really nice, dirt can still build up on your windows, so you want to ensure that you are maintaining maximum visibility when out in your car.

The next thing is to make sure that the lights on your car are working. This includes:
Front
Back
Brake
Indicator lights
And don't forget to keep a spare set of bulbs in the car – just in case!
You also want to ensure that your car's seat belts are in good condition before heading off on any road trips this summer. It is vital to check they are not fraying and risking injury in the unfortunate event of an accident. By taking a few minutes out of your day, before a long journey, to make the above checks you are going a long way in ensuring your safety on the roads.
---
Prep your tyres before a journey
Checking your tyres is one of the most important things to do before you head off on any summer adventures. They are the only part of your vehicle in contact with the ground, so making sure that they are in good condition is very important to your safety.
The first thing to do is to give the tyres a good visual check, making sure that they are free of damage – gauges or bulges are an obvious sign that they need replacing.
You will also need to regularly check your tyre's tread depth. The legal limit for a tyre in the UK is 1.6mm across 75% of the circumference of the tyre. However, it is recommended that once the tread reaches 3mm you should consider replacing your tyres.
Lastly, incorrectly inflated tyres are a prime cause of increased wear and tear. This impacts on your ability to manoeuvre, control and brake safely.

Prep yourself and plan ahead
Don't just make sure that your car is ready for the journeys ahead, you need to prepare too – especially for longer journeys!
Make sure you properly plan out your journey as this will help reduce the chances of stress – especially if you are travelling with children. This includes checking up on the likelihood of traffic and what the weather forecast is on your day of travel.
It's also important to include some stops during your road trip. A quick pit stop will help in keeping the driver alert and will give the car a chance to cool down. However, if the engine does overheat do not remove the radiator or coolant tank cap until the engine has cooled down for an hour or so.
If you are going to be travelling a long distance this summer, it would a good idea to start the journey early in the day as this reduces your risk of getting caught up in heavy traffic.
Don't forget to get a good night's sleep before you depart, avoid hefty meals before driving and, of course, don't drink alcohol. And, while this might seem obvious, it is really important to take a break if you're feeling tired.
Enjoy your summer road trip with your family and friends!
Images © Getty