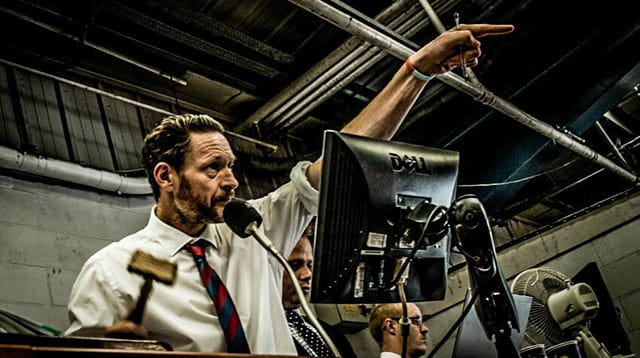 Duncan Steer and Motoring Editor Sean McGreevy spend the day at British Car Auctions at Blackbushe, Hampshire – Europe's largest car auction – and see 800 cars sold in four hours, many at huge bargains. They speak to visitors and industry insiders to find out the best way to nab one of those bargains for yourself.
In this podcast
1 min Motoring Editor Sean McGreevy's five tips for buying a car at auction.
9 mins 13 Auctioneer Tom Cornwell [pictured at the top of the page] speaks to us after his four-and-a-half hour selling shift.
14 mins 05 Car dealer Kenny Nicholls, who has been buying cars at auction for more than 20 years and says he can save an average of £2000 by buying at an auction.
16 mins 48 Private buyer Jim Hayes explains his strategy: buy a car here, use it for 6-12 months or so, then re-sell it for a similar price, not at the auction
19 mins British Car Auctions Centre manager James Gibson shares some of the wisdom of his 30 years in the business