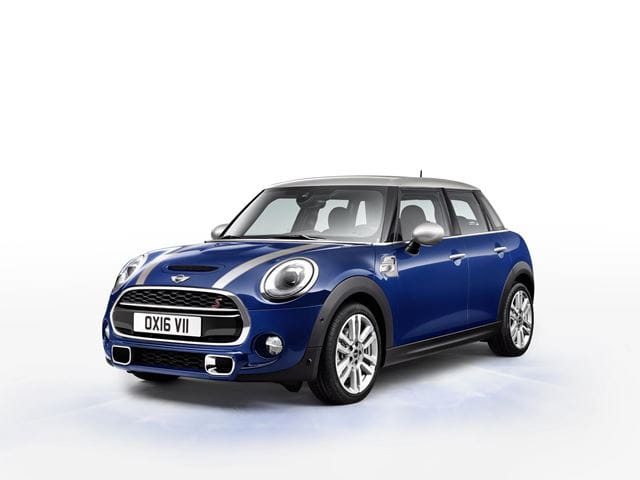 The new Mini Seven and four other cars that will look good with a 66 registration
1. Suzuki Baleno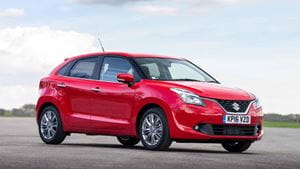 Suzuki is a bit of an expert when it comes to small cars. Its brand-new supermini will – at 3.99m long – be slightly larger than the enormously popular Swift, a car we've always loved despite grizzling over its titchy boot capacity. Happily, this is a fault the Baleno is set to address.
Clever engines are key to the new model – either a turbocharged 1.0-litre 3-cylinder 'Boosterjet' or a 'mild hybrid' that boasts CO2 emissions of just 94g/km. The former is priced from £12,999 and the latter from £13,499. Standard equipment is pretty impressive and the Baleno should be remarkably cheap to run (the SHVS or 'Smart Hybrid Vehicle by Suzuki' claims Combined fuel consumption of 70.6mpg). So it sounds like a good, practical, low-cost option, without the space restrictions that afflict the universally admired Suzuki Swift – and it goes on sale in the UK on 1 June. suzuki.co.uk/cars
---
2. Kia Niro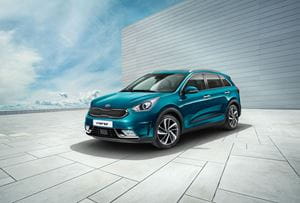 Kia is a marque renowned for giving you more than you'd expect for the price. Hence we're intrigued by the forthcoming launch of the Kia Niro – an all-new hybrid crossover that should go on sale in the UK around 1 August.
The car's hybrid powertrain has been specifically developed for this brand-new model – a model that's intended to kick-start a new eco-era for the South Korean car-maker. "The Niro fills a gap in the market for a crossover with typically low hybrid emissions," we're told. While it's too early for final figures, Kia says the engineers are hoping for CO2 emissions of 89g/km.
And with a starting price that's expected to hover around the £21,000 mark, it's likely to undercut the Toyota Prius. We can't wait. kia.co.uk
---
3. Alfa Romeo Giulia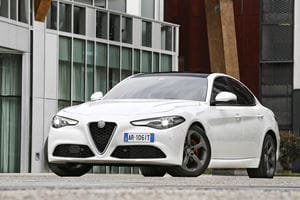 Alfa Romeo has had a bit of a rocky ride over recent years and the new-for-2016 Giulia range is critical to its future. The Italian marque wants to regain the reputation for sporty drivers' cars that have made it such a desirable icon in the past, and the focus of its marketing material is on the new Giulia's distinctive design, rear-wheel-drive architecture and the pleasure the cars offer to enthusiastic drivers. It's quite unusual, for example, to read Alfa's words in the press release that state "technology should only be used to improve the driving experience" – rather than emphasising low running costs and eco credentials.
Engines will include a 2.2-litre turbodiesel with a choice of either 150HP or 180HP, as well as the fire-spitting 510HP 2.9-litre bi-turbo petrol unit in the flagship Quadrifoglio. Final specifications – and pricing – will be announced nearer to the car's UK launch in September. alfaromeo.co.uk
---
4. Fiat Tipo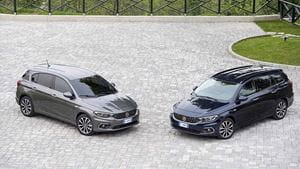 This September, UK buyers will get their first chance to acquire the all-new Fiat Tipo as either a hatchback or an estate (we don't get the saloon, a body style that doesn't hold huge appeal for the Brits).
Fiat emphasises the new Tipo's roominess – with class-leading legroom and boot space – its high specification, robust quality and outstanding efficiency. Plus, of course, its Italian flair. But for us, one of the new Fiat's major attractions is the pricing. This starts at £12,995 OTR for the hatchback and £13,995 OTR for the Station Wagon, numbers that sit very nicely against its mainstream rivals, the Ford Focus and Vauxhall Astra. fiat.co.uk
---
5. Mini Seven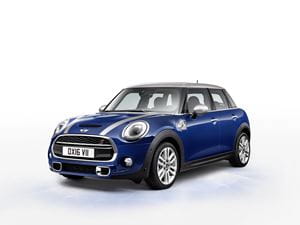 Mini is a manufacturer that can get away with things other marques can't. For example, orders are already being taken for the Mini Seven, even though its UK premiere won't be until the Goodwood Festival of Speed on 23 – 26 June. They can get away with it because those that love Minis love Minis, and are willing to pay (let's face it) quite a lot of money for a small three-door or five-door hatchback largely on the basis that it looks good and everyone will envy you for having one.
And we're no different – we're just as biased as everyone else – as the Mini Seven is not a new model at all, but simply a special edition named after the very first Mini, the 1959 Austin Seven. But we don't care, because it's stylish, fun, and hugely desirable. Even at a starting price of £18,545 OTR for the three-door and £19,145 for the five-door. mini.co.uk