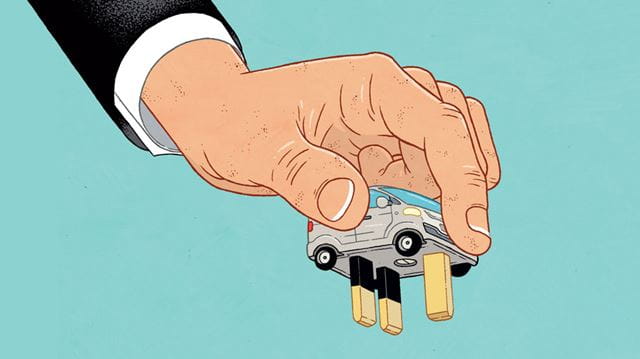 The future of motoring is green, with sales of electric vehicles increasing as the popularity of petrol and diesel falls. Discover what's in store for our next cars.
At the last count in February this year, there were 195,000 pure-electric and plug-in hybrid vehicles on Britain's roads, with almost 9,000 registered in December 2018 alone. Keeping them buzzing are more than 20,000 public charging points, with 500 more being added every month. But with the number of electric vehicles expected to rise to one million in the next two years, experts say we'll need far more chargers than that: 100,000, in fact. And ten times as many again to handle the 11 million EVs expected by 2030.
Of course, electricity isn't the only future fuel in contention to eventually replace our fossil-fuelled vehicles. Sustainable hydrogen could have its place too. But it's the one that carmakers and legislators are throwing the most weight behind. The government has already allocated £400m to researching, developing and delivering EV infrastructure.
What we'll need is a network of service station-sized charging areas in easy-to-reach places, much like we have now for petrol and diesel fill-ups. Currently, charging points are generally lonesome, dotted all over the place and quite slow. In fact, of all those public chargers, most are 7kW or 22kW, with only 4,570 rapid chargers dispensing 50kW.
---
Read more about electric cars
---
The future of quick charging
But next-gen EVs will take an even greater wattage. The upcoming Porsche Taycan all-electric saloon, for example, will handle a 350kW charge – enough to add 180 miles' driving range in just nine minutes. By comparison, a Nissan Leaf on a 50kW point needs around an hour to add 100-ish miles.
The roll-out of 350kW chargers is already under way, but they won't appear everywhere overnight. Shell says it will install 80 of them around Europe by 2020. A consortium including Volkswagen, BMW and Ford is doing the same thing, with its eyes on UK sites in the near future. The bigger question, perhaps, isn't so much when, but where? The government has already enacted legislation that may force fuel retailers and service station operators to provide charging points on their forecourts, although of course many already do so.
Existing charging point providers will likely expand their current sites and add new ones. Going one step further, the National Grid has researched a potential network of 50 superfast EV charging sites around the existing motorway network. "If you overlay the motorway network over the transmission network, there is a synergy," it told the FT last year. "When we mapped England and Wales with the grid, 90% of people using the network would be within 50 miles of a rapid charger."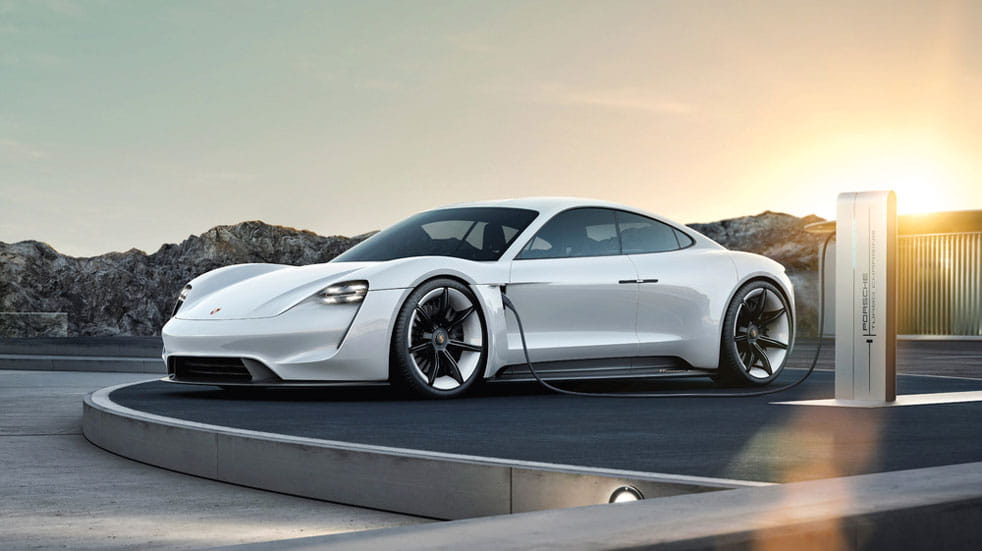 The upcoming Porsche Taycan will handle a 350kW charge.
Where will EV charge points go?
In effect then, existing pumps at motorway services and beside major roads could simply be replaced by chargers wired directly into the grid below. They would have to be. As the National Grid points out: "Such EV charging stations would require a 7MW infrastructure. These will be significant connections and would warrant a direct connection."
So, with charging times down to minutes, and our existing forecourts converted to electric, we wouldn't have to change our habits that much. Yes, you'd still have to fill your EV more often than a diesel car with a 400-mile range – but in reality, we rarely drive that far without pausing for a break and an overheated pasty. You'd simply put your car on charge while you do that, quickly adding another 150 miles or so for the next hop.
A larger concern is whether the grid can actually supply all that additional energy. In the wake of the government's July 2017 announcement that it will ban petrol/diesel cars by 2040, some newspapers reported that we'd have to build five more Hinkley Point-sized power stations to cope with the rise in demand caused by a comprehensive uptake of EVs.
However, this assumed a somewhat extreme scenario, in which every car was purely electric – not just electrified – and charged simultaneously. But we don't all turn up at Esso at the same time now, so why would we in future? In reality, peak demand would likely increase by a much more manageable 3.5GW.
How to charge an electric car at home
But what about charging at home? While a third of households don't have off-street parking, driveway charging is still an option for those who do. And it's more likely that they'll all plug in overnight. However, domestic chargers – typically 7kW as household wiring doesn't allow for much more – are less demanding than fast chargers. They are also likely to use smart tech that will smooth peaks and troughs in demand.
Many future homes will have energy storage units, which will draw and store energy when prices are low, using it to charge your car later, or even sell it back to the grid when demand rises. Besides, you won't necessarily charge your car every night. After all, you don't fill up with petrol the moment the fuel gauge drops below full, or drip-feed it unleaded through a hosepipe every night.
There are other possibilities too. Tesco has just announced it will install 2,500 free chargers in 600 of its stores by next year. Asda already has chargers at roughly one in five of its stores, while the workplace and streetside charging network will continue to grow too.
Looking further into the future, it's likely that many EVs will also have wireless charging capability. There are even designs for inductive roads that charge our batteries as we drive along, like slot cars. If and when that happens, the fuel station, whatever it looks like, will become a relic anyway.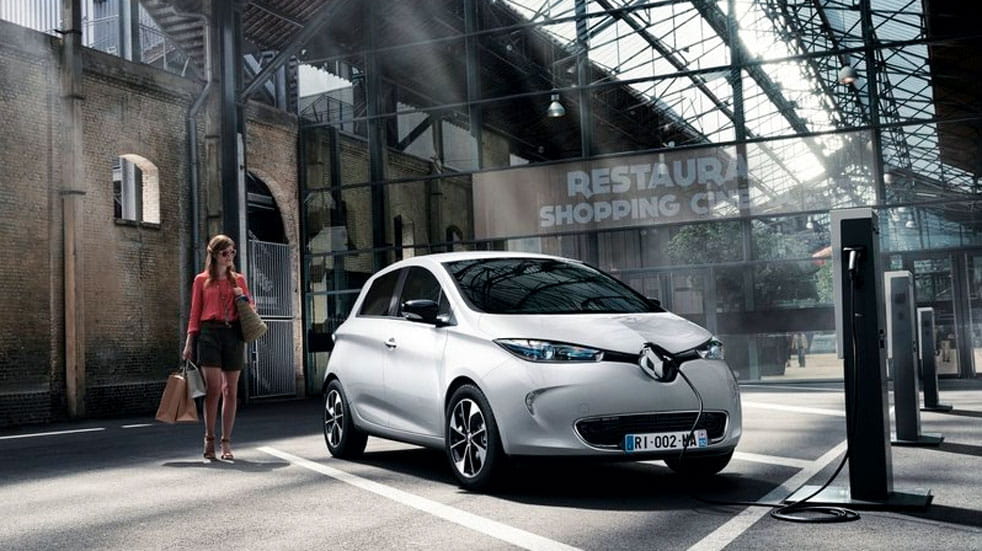 The all-electric Renault Zoe can charge from 0-80% on a 43kW charger in one hour and 40 minutes.
Electric vehicle charging in numbers
2040: The year the UK government will ban the sale of new cars powered solely by petrol or diesel. Petrol and diesel hybrids will still be allowed, which means new cars may be electrified, rather than purely electric.
One in three: The proportion of UK car owners without off-street parking, according to the BBC. The National Grid puts the number of households without driveways or private parking slightly higher, at around 43%.
2500: The number of charging points Tesco plans to install across 600 of its stores by 2020. A standard 7kW charger will be available for free, with a faster, 50kW service available for a fee.
£400m: The amount allocated by the UK government to researching, developing and delivering EV infrastructure. The fund, announced in the 2017 Autumn Budget, is due to launch this year.
11 million: The number of electric vehicles expected in Britain by 2030, a million of which will hit the roads over the next two years as car manufacturers produce more and more electric – or electrified – models.
20,288: The total number of individual charging connectors in the UK. That's 11,701 devices at 7,095 locations around the country, with approximately 500 more devices – or 732 connectors – added every month.
195,000: The number of EVs and PHEVs registered in the UK (excluding any hybrid that can't be plugged in), with new registrations in December 2018 accounting for a record 6.2% of the new car market.
50: The number of potential 'supercharger' sites on the motorway network, identified by the National Grid. When built, these stations would put 90% of drivers within 50 miles of a 350kW charger.
3.5 GW: The likely increase in energy demand by 2030 due to the uptake of EVs. That's more than the capacity of the Hinkley Point C nuclear power station, but could be managed by smart chargers and storage units.
Illustration by Jasper Rietman