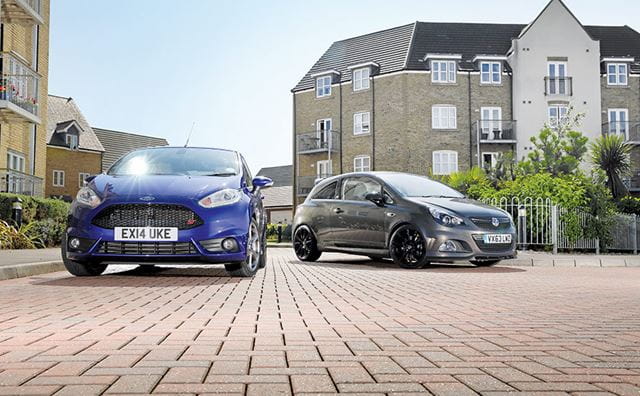 With a little research and planning, and by following these simple steps, you'll drive away with a vehicle that suits your needs and budget
1. Keep your budget under your hat
A salesman in a showroom will probably try to get as much cash out of you as he can. So don't tell him your budget. You can tell him you're looking for a three-door hatchback – but not that you've got £12,000 to spend, when the range starts at £8000. He'll just try to sell you the more expensive version, which you may not need.
Your salesman might tell you that he's going to have a word with his manager to get the best deal possible. And he may actually do that. Or he may go round the back and read the paper and have a coffee. I've seen it all.
Ask to see the sales manager yourself. He's the organ grinder. He knows what can be done, and you can push him harder on the price.
---
2. Walk away if you're not happy
If you don't like the dealership or the salesman…go somewhere else. There'll be another showroom nearby selling the same.
---
3. Always do your research
Put in the groundwork before you go shopping, so you have some idea on pricing and what you might be able to achieve.
---
4. Do a proper test drive
The circular route that salesmen typically suggest is not enough. If you're worried about suspension, go on some potholed roads. If you're worried about performance, go on a dual carriageway. You'll get a proper impression of how the car drives in real life. Some companies will give you the keys and let you go off on your own for an hour, but many won't – but you still need to insist on doing a decent test drive. It's probably the most expensive purchase you'll make after buying a house – and you won't get your money back.
---
5. Buy the right car
If you're only going to be driving a few hundred miles a year – trips to the supermarket, popping about town, etc – don't buy a diesel. You'll pay more upfront and you'll never get that money back. You have to do lots of miles to make savings on the mpg in a diesel. Also, your diesel car won't like all those short journeys. They're big sellers and salesmen will give you a load of spiel about the economic benefits, all of which is great – if you're going to be doing lots of miles. Get one of the new, smaller, petrol-engined cars – cheaper to buy initially, and probably cheaper to run too.
When it comes to resale, yes, at the moment you might get a better price on a diesel, but if you're going to keep it for five years, don't worry about resale values. Those little petrol-engined cars might well end up being more popular than the diesels in the future.
---
6. Don't worry about resale values
If you're going to buy a new car and are planning to sell it after a short time, you'll lose a lot of money and get upset when you find out what it's worth. Most people might keep a car for three or four years, and it will drop 40 – 50 per cent or more over that period. But after a certain point – say, five to eight years – the part-exchange value becomes less important, because you have lost so much of the car's value. Unless, of course, you're buying a Porsche 911 or something special.
Don't get hung up on the resale value. Worry about enjoying the car now. Things change anyway. Diesels used to be undesirable back in the day, but that all changed and they have become immensely popular over the past 20 years. But what happens if that all changes again? You can't always predict what a car's resale value/popularity will be in five or ten years' time. Trends change.
---
7. Don't get carried away
It's exciting when you go to collect your new car, but have a look over it before you sign the paperwork. The car will be meant to be pristine but it probably won't be – if you spot something on it two days after you take it home, then take it back to the garage, who's to say you didn't do it yourself? Check the car. Make sure you're happy with it before you sign over the money – and get the dealer to agree in writing to rectify anything before you drive off.
---
8. Put some time in
Some people find the process of buying a car a nightmare. It takes too long. They don't want to negotiate. I knew someone who ordered his car without even sitting in it, never mind driving it. Not a good idea. If you're happy with the price you're given when you go in, then fine. But if you're willing to do the work and you want to get the very best deal, you may have to put some time in and do your research.