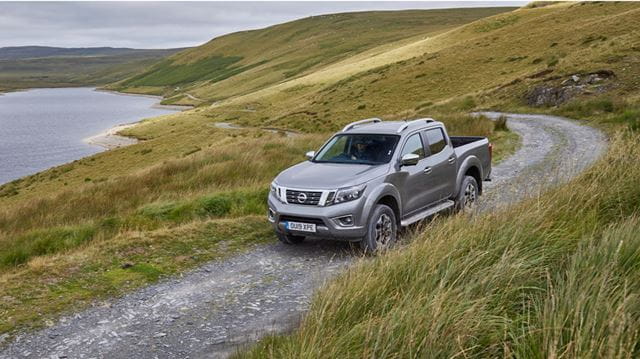 What if we told you that our large Nissan Navara, with four-wheel-drive, room for five and literally a tonne of stuff, costs well under half the price of a posh SUV?
Let's start with a look at the nuts and bolts. With two rows of seats and four doors, double-cab pickups are as useful for carrying people as a regular car. Useful for carrying almost anything else too – to qualify as a Light Commercial Vehicle, and therefore for tax breaks, a pickup must have a payload of over 1,000kg. Hence the big flatbed area, which can be covered with a roller top or a fully enclosed body to create an enormous boot and keep your shopping dry. Or left open for moving pigs and hay bales. Modern life: sorted.
Is the Navara the SUV for you?
Sales of pickups have been steadily rising over the last few years. In 2018, exactly 53,613 were sold in the UK (that's more than Britain's third bestselling car, the Vauxhall Corsa), and a large number of those found homes with families. People are choosing them over conventional company cars and large SUVs; they're becoming lifestyle cars, just as likely to carry canoes and camping kit as collie dogs and chicken feed. Ford, Volkswagen, Fiat... even Mercedes now makes a truck.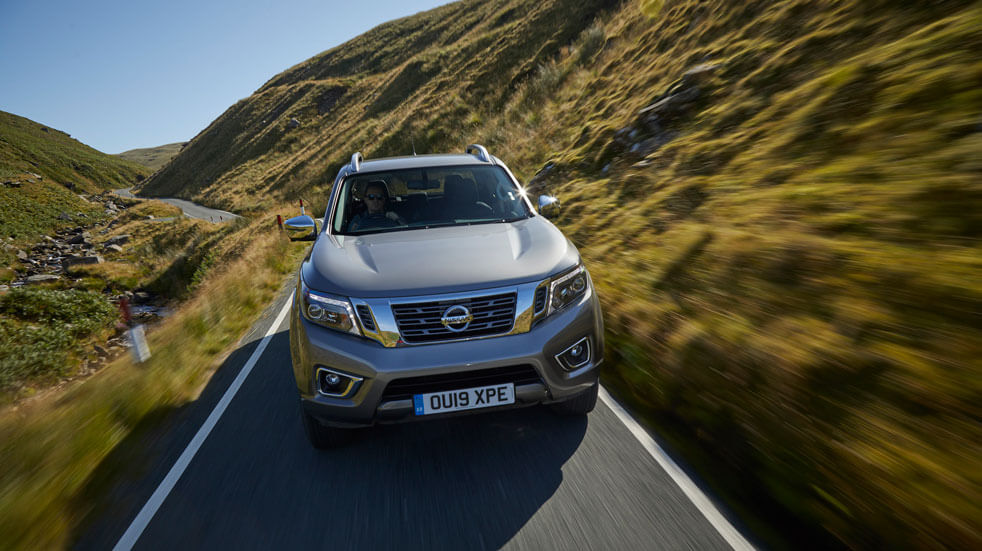 The Navara is more of a veteran; a familiar fixture in the pickup world alongside the Toyota Hilux and Mitsubishi L200. But even this no-nonsense farmer's favourite has attracted weekend warriors: the double cab model we have here, recently updated, has multi-link rear suspension rather than medieval leaf springs – an attempt to make it drive more like an SUV and less like an HGV. It has LED headlights, a reversing camera and leather seats.
Having said that, climbing into the cabin and sitting up high behind the wheel is still a novelty, like the feeling you get when driving a rental van for the first time in ages. You can see over hedges, the steering is reassuringly hefty and – despite a new, supposedly more easygoing gearbox – the shift from third to fourth feels a bit like fixing a dislocated shoulder. But for the most part it's really very car-like, as if you're driving an oversized Qashqai.
---
---
A pickup as an all-weather workhorse
That's the thing about pickups – somehow they make you (or at least, me) feel far more useful than usual. Here's a workhorse that weathers whatever you throw at it, drives over almost anything, carries a tonne, and barely breaks a sweat. But there are downsides, too.
At 5.3 metres from nose to tail – that's about a metre longer than a Ford Focus – it overhangs the average parking space by some margin. Despite efforts to improve refinement, the suspension isn't as smooth as a car's (it still has to be stiff enough to shoulder those loads). And while the rear seats are OK for kids and teens, tall-ish adults will need to be a) bendy and b) tolerant.
But remember, a double-cab Navara costs from £27,600 including VAT. There are hatchbacks costing more than that. And if the purchase price isn't enough of an incentive, remember that VAT-registered businesses can claim some or all of the VAT back, depending on how much it's used for work purposes. There are also advantages for company car drivers who also use their car for private mileage, as most do. So if you drive one for work or as a company car, even with private mileage, it could save you thousands of pounds in tax.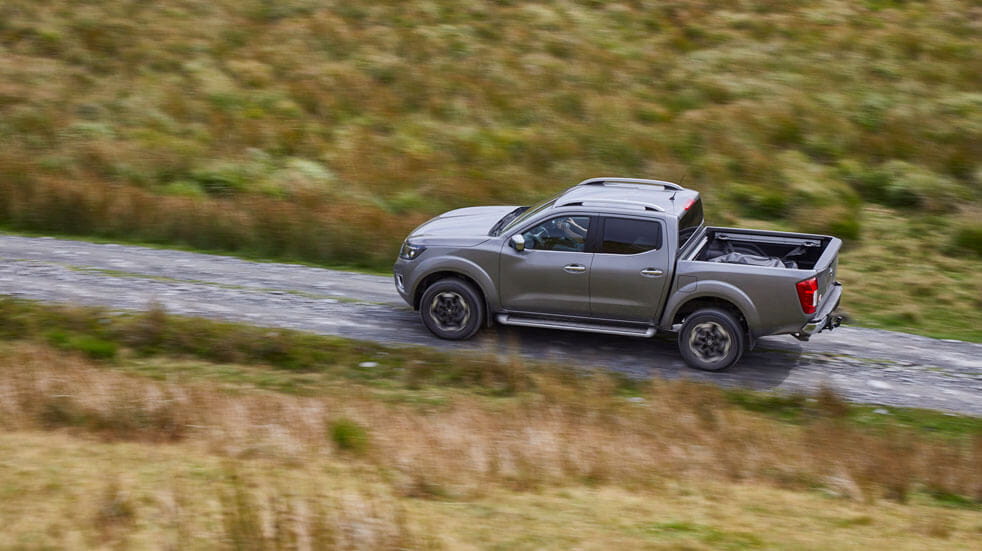 Nissan Navara buyer's guide: the spec
Model: Tekna Double Cab
Engine: 2298cc 4cyl petrol, 4WD, 6spd manual
Power & torque: 190hp, 450Nm
0-62mph: 10.8 seconds
Top speed: 114mph
Fuel economy: 41mpg (WLTP)
CO2 emissions: 183g/km (WLTP)
Weight: 1991kg
Price: £35,370 (including options and VAT)
Nissan Navara: styling
It's unavoidably rugged, though higher-spec models come with plenty of chrome and LED lights. At five metres long and weighing two tonnes, you certainly can't miss it. There are also lots of ways to accessorise it, from light bars to load covers (see a selection, below).
Nissan Navara: interior
The rear seats in double cab models are a little more upright than in a normal car, and the floor is a bit higher, though it's fine for kids and teenagers. The tech and materials are smart.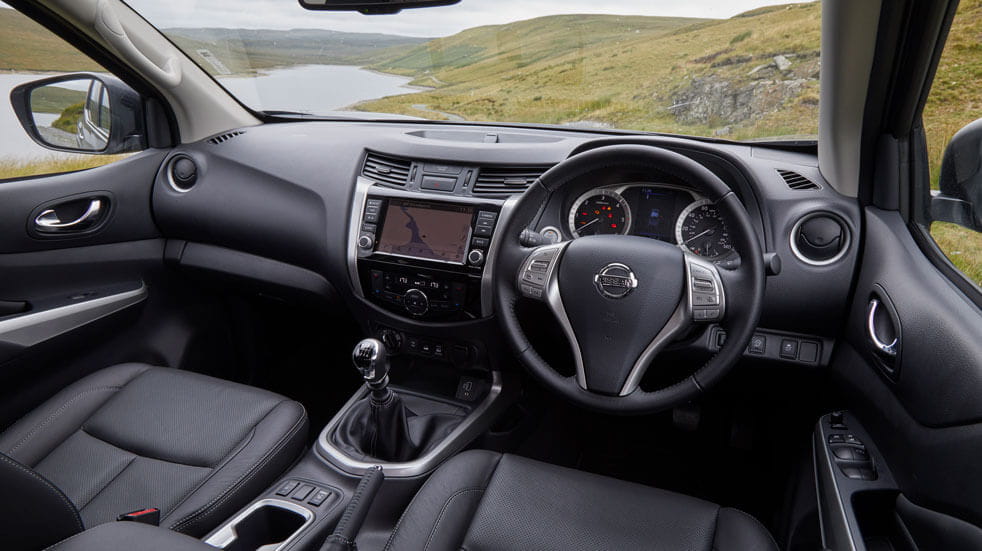 Nissan Navara: performance
Strong, torquey diesel engines are geared more for pulling power than speed, though acceleration is brisk enough. Refinement and dynamics are better than you might imagine for such a robust machine.
Nissan Navara: pricing
It's good value as an outright purchase and, like other pickups, has a relatively low BIK tax rate, so it's cheaper to run as a company car than many comparably sized/priced conventional cars.
Nissan Navara: verdict
At heart it's still a tough truck, but the recently revamped Navara now has enough home comforts to fit into family life. With the addition of a hardtop cover (see accessories, below) it has more boot space than even the largest SUVs, and has genuine 4x4 ability for off-road adventures and winter escapes.
Accessories for the Nissan Navara
Roller cover (from £2,003)
It won't transform your boot space like a Truckman-style hardtop, but it will keep your cargo dry and secure. Retracts like a roller blind.
Truckman Grand Hardtop (from £2,158)
Comes with central locking, high level brake light, interior lighting, pop-out windows and a heated rear screen, plus roof bars for carrying an additional 55kg.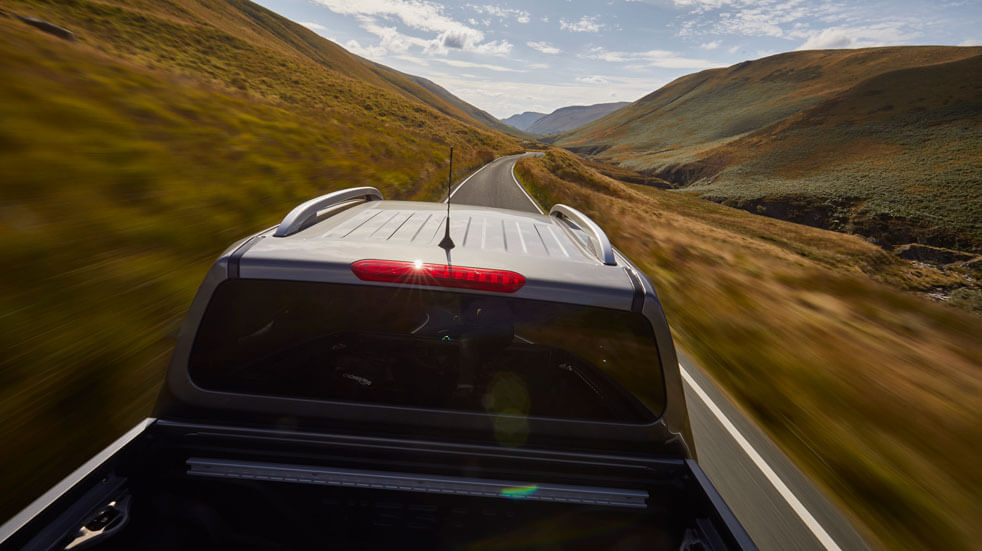 Flip-up cover (from £1,744)
Aluminium tonneau cover pops up like a big boot lid. Advantage over the retractable cover is that it can support extra loads on top, such as bicycles.
Do more with Boundless: Save £8,158 on Nissan Navara
Boundless members can get their hands on a brand new Nissan Navara for £28,367 with our approved partner Griffin.