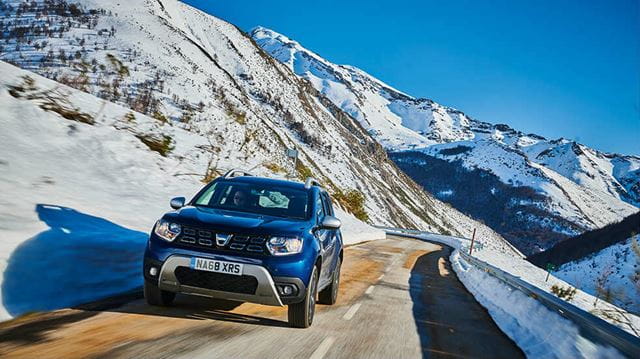 Spain's Picos de Europa national park is home to Europe's most impressive beasts – the perfect place to test the Duster's capabilities.
Despite sharing its name with a household cleaning device, the lovable Dacia Duster has gained a cult following in the nine years since it launched. And for good reason: it's quite possibly the best value car on sale today. Here's a fun-size SUV you can have for a barely believable £9,999, brand-new! Although for that price, you'll have to forego a radio and air-con. The one you actually want is the £15,395 diesel Comfort version, which even has satnav and a reversing camera. Rarely do you get so much car for so little cash.
Our test model is the top-of-the-range Prestige – £16,695 in this 115hp diesel spec – with all the bells and whistles except for four-wheel drive. But this front-wheel drive car still has plenty of fresh air between the underbody and the ground, and some decently treaded tyres, so provided we don't encounter muddy ruts or knee-deep snow, it should still tackle some fairly rugged scenery.
We took it to the Spanish Picos de Europa national park, a mountainous region famed for its wildlife; we have a chance of spotting golden eagles, black kites, Cantabrian brown bears, wild boar and wildcats. The big attraction, though, is the wolf. And so we set off. The roads are fantastic: generously wide and smoothly surfaced, they swish along valley floors and soar through the hills, narrowing only occasionally through medieval villages.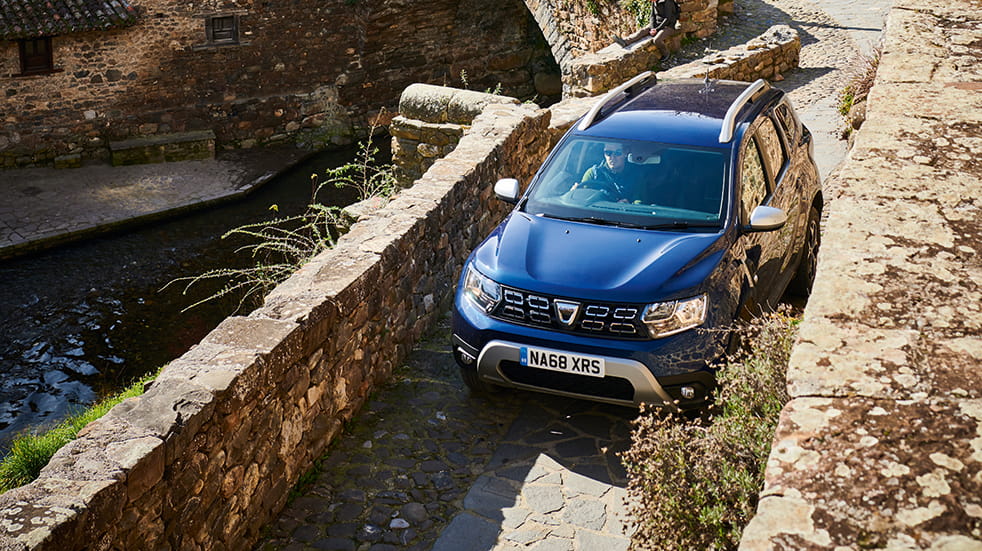 ---
Read more of our expert motoring reviews:
---
Picos de Europa: road trip highlights
Our trip is based in Riaño, the wolf-watching capital of the region. It's located in the Picos de Europa Regional Park, which is just south of the National Park. From there we travel to Posada De Valdeón, an old village famous for its blue cheese; it's a popular hiking base in the high peaks, on the route of the Cares Trail. And then on to Potes, a pretty, medieval town with cobbled streets and rustic restaurants, known as the gateway to the eastern and central Picos.
In the midst of the mountains, our next stop is Fuente Dé; this stunningly situated cable car takes you up to the Áliva viewpoint for one of the best vistas in the Picos. And our last stop is Corral De Los Lobos, a preserved, but no longer active, wolf trap between the villages of Tejerina and Prioro on the 'GR1' walking route.
The Dacia – pronounced 'dat-cha', by the way – is hardly an apex predator, but it whisks us along happily enough, rarely feeling flustered or out of breath. It certainly doesn't feel like a cheap car based largely on Renault's mechanical back catalogue, for underneath the still-gleaming (for now, at least), all-new bodywork, that's essentially what it is.
On our road test it weathered high seas, sky-high hairpins, rough-and-ready trails and dirty boots. The updated styling is satisfyingly chunky and it looks more expensive than it is. The cabin is smarter than before, and it's more polished than you might expect for the price. You'll wish for a bit more power at times, and it uses last-generation hardware, but for this money you can't really complain. It's honest, unpretentious transport, a trusty travel companion, and just the job for a wild adventure. Wherever yours may be.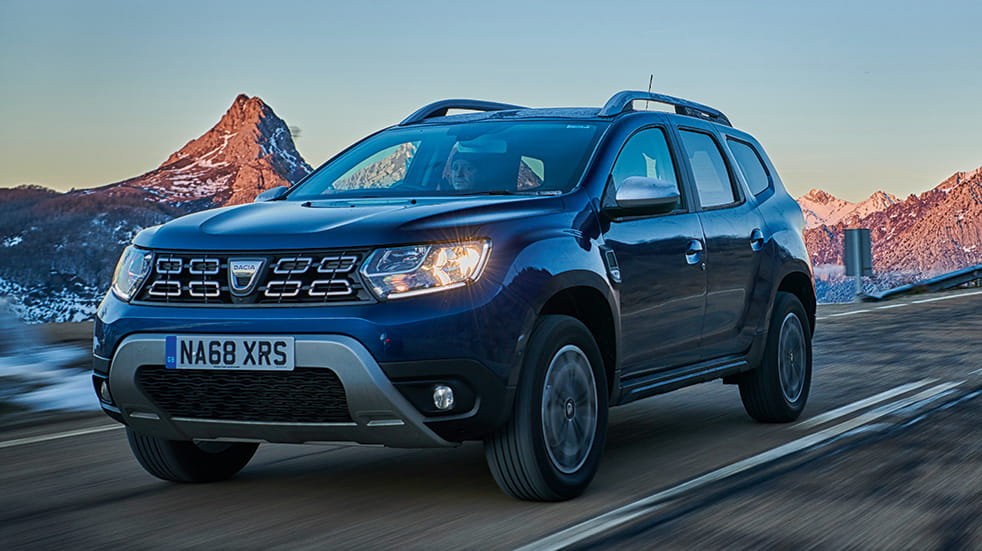 The Dacia Duster: a buyer's guide
SPEC
Our pick: Comfort dCi 115 4x2
Engine: 1461cc 4cyl diesel, FWD, 6spd manual
Power & torque: 115hp, 260Nm
0-62mph: 11.8 seconds
Top speed: 111mph
Fuel economy: 64.2mpg (NEDC)
CO2 emissions: 115g/km
Weight: 1,205kg
Price: £15,395 (from £9,995)
STYLING
It might look similar to the model it replaces, but the bodywork is completely new. The rear lights are now square and the bonnet is a clamshell, both of which add to the robust and chunky look.
INSIDE
The cabin has been completely restyled, and looks like it belongs to a more expensive machine. The infotainment touchscreen isn't the most high-tech, but importantly it's there, and for not much money.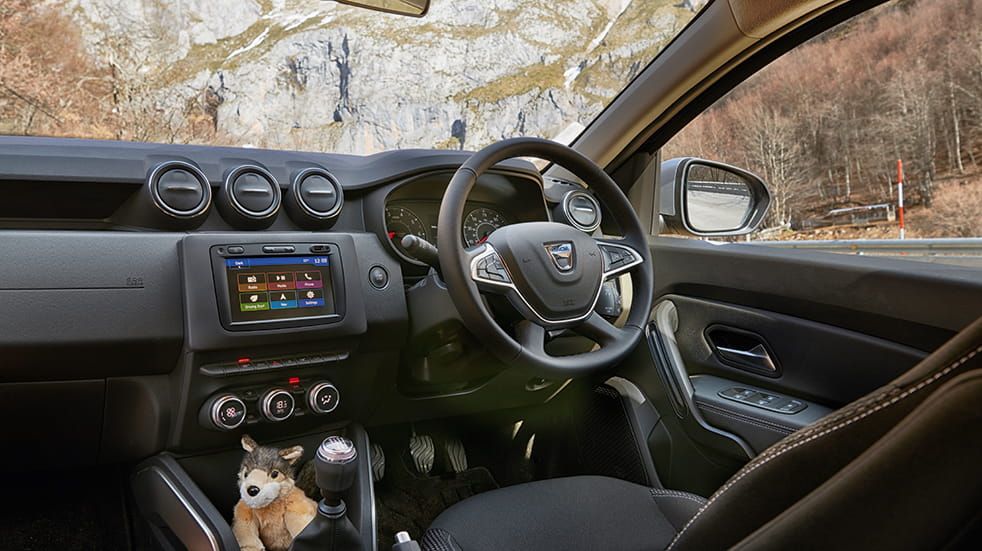 PERFORMANCE
There are three petrol engines to choose from, but unless you have time to kill you'll want the turbocharged TCe 130 or 150. There's one diesel, the dCi 115, which on our test achieved well over 50mpg.
PRICING
You'll struggle to spend more than £17,000 on a Duster, even if you go for the priciest version with 4x4 and the keenest engine. Even better value is a mid-range Comfort from £13,395, with its fancier trim inside and out, though it's only available with the 115hp petrol and diesel engines. Go with the latter for £15,395.
VERDICT
The updated Duster – made by Renault-owned Dacia – continues to be a bargain. For this we can thank some clever cost-saving measures, such as using parts from the Renault archives and sharing them across all Dacia models. The result is a rugged runabout as loveable as a family labrador, and quite probably cheaper to run. Could the Duster be the most socially acceptable SUV in the world?
THE ALTERNATIVES…
Citroën C4 Cactus (from £18,815)
The old Cactus was Citroën at its quirky yet functional best, but this has lost some of that appeal. The side 'air bumps', for example, there to repel car park dings, are less obvious, and too low to be useful.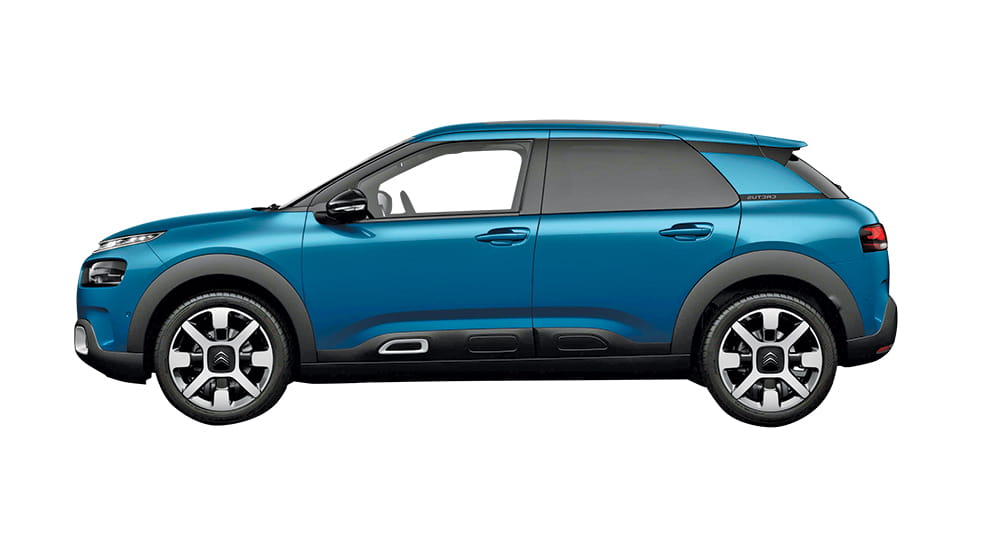 ---
Suzuki Vitara (from £16,995)
Few small SUVs can match the Duster for value, but the Vitara probably comes the closest. It's roomy, easy to drive, capable of some off-road rough and tumble, and yours from a smidgen under £17k.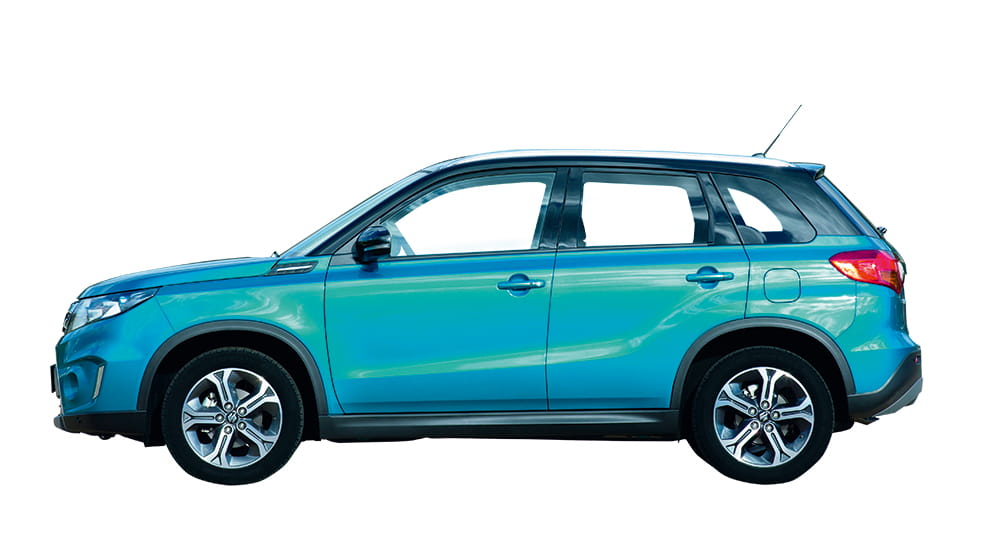 ---
Jeep Renegade (From £19,700)
Nothing says 'SUV' like a Jeep, even a baby one like the Renegade with its set-square styling and adventurous image. Shame it's not especially nice to drive, and Jeep doesn't do well in reliability ratings.