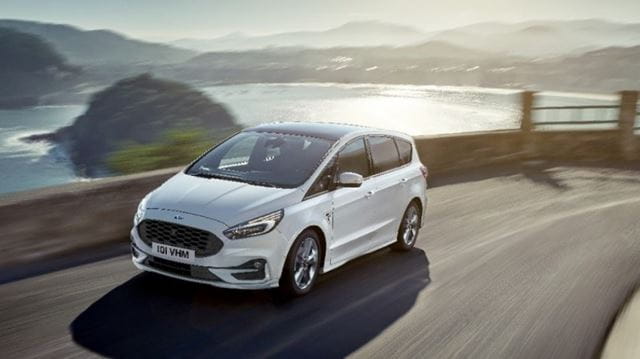 Summer is almost over, which means the weather will soon be getting colder and wetter.
What better way to cheer yourself, though, than buying a new car. There are some exciting new models on the forecourt, from large saloons to crossovers. Here, we round up some of our favourites to help you make the right choice...
Note that Boundless members can get special discounts on new cars through our partner Griffin, and also cheaper car insurance through another Boundless partner, LV=.
---
1. Best new family crossover: Nissan Qashqai
From £23,535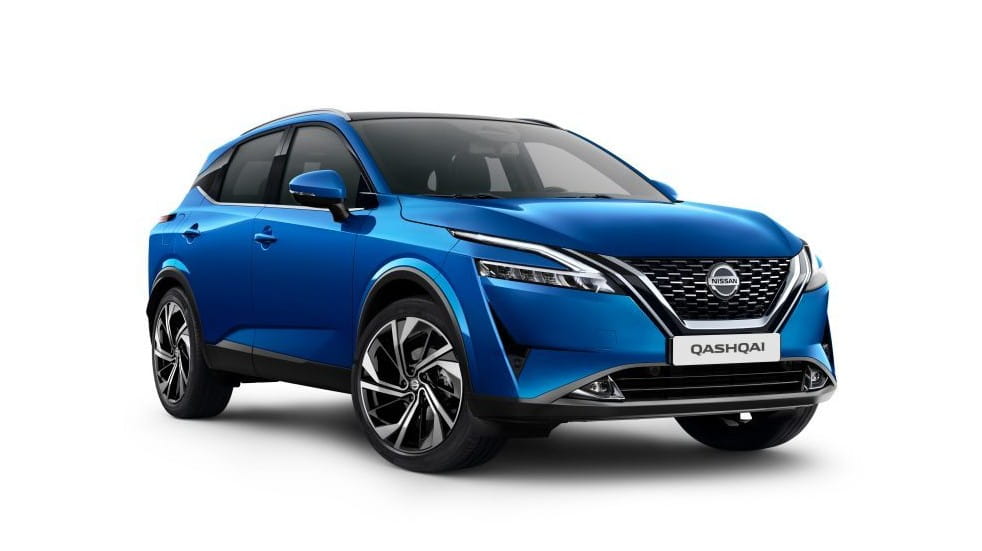 In 2007 the Qashqai pretty much launched a crossover craze that, as these pages attest, absolutely took off. Generation three abounds with family-friendly features and a big, versatile boot. The electronic systems and driver assistance are helpful and easy to fathom, and the control layout straightforward. You get a clear view out, and lots of sensors for unseen obstacles.
An unusual semi-electric one is coming later, where the engine generates power for the motor rather than the wheels directly. But first in the showrooms is a plucky little petrol, which gets along well and managed impressive economy on my vigorous drive. The suspension is taut, and cornering not bad for a tallish car. The whole thing is refined and feels well built – in Sunderland, as ever.
The car we tested:
Nissan Qashqai Tekna 158 2WD (£31,565)
Engine: 1.3 petrol, FWD, six-speed manual
Power & torque: 156hp, 260Nm
0-62mph: 9.5 seconds
Top speed: 128mph
Fuel economy*: 44.1mpg
CO2*: 145g/km
---
2. Best new electric family crossover: Volkswagen ID.4
From £32,150 after grant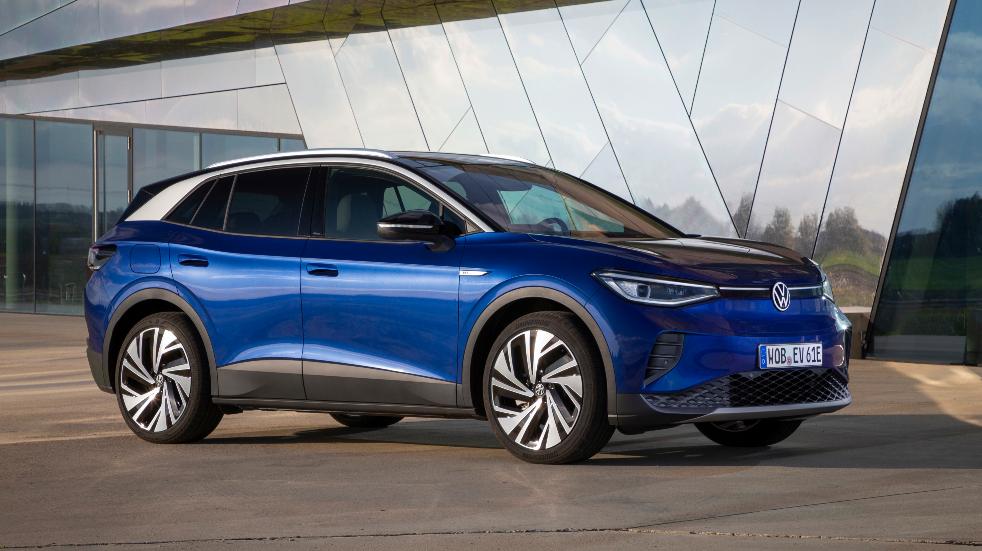 This is a remarkably roomy and practical car. As with other electric cars that don't have a petrol or diesel version, it doesn't need to leave space for an engine, so it has a long wheelbase and flat floor. Five people can stretch out, and will find masses of in-cabin storage for their devices, drinks and chattels, while the decor is clean and minimalist.
It's easy to drive accurately and smoothly, thanks to well-calibrated steering, accelerator and brakes. VW has decided you don't need loads of different drive modes or complex electric-status readouts. You just go. It's straightforward if uninvolving.
It's also very quiet, a fact that masks the slightly lumpen ride on uneven roads. You can choose between two different battery sizes and three motor powers.
The car we tested:
Volkwagen ID.4 Life Pro Performance (£45,420)
Engine: Electric motor, RWD, single-speed
Power & torque: 204hp, 310Nm
0–62mph: 8.5 seconds
Top speed: 99mph
Range*: 310 miles
CO2*: 0g/km
---
3. Best crossover coupe: Renault Arkana
From £25,300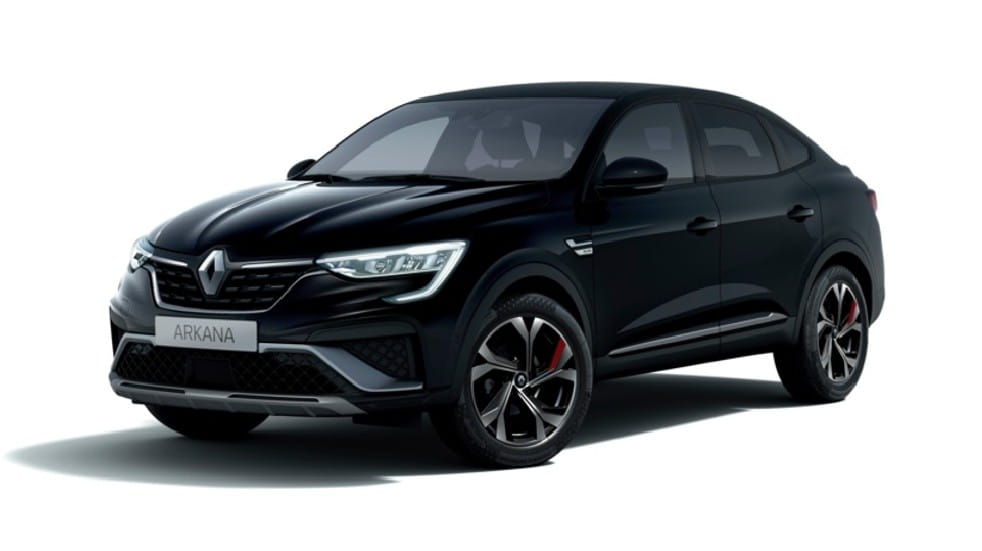 Let me try to explain. Crossovers are a crossbreed of normal hatchbacks and SUVs. A crossover-coupé is a mix of that and a coupé, but with five doors. A hybrid is a melding of electric and petrol propulsion. This thing, unusually, is all of those. How arcane-a.
The sloping rear window isn't just a style thing. It improves aerodynamics and so fuel economy at speed. The boot has a big floor area, if not such absolute height. And the back seats are at least teenager-sized. The cabin decor is jolly, and comfort is helped by a decently supple suspension.
Renault's hybrid system (here in plugless form) is a novel design and it gives good economy and a natural response to the accelerator, at only £1,000 over the ordinary turbo engine.
The car we tested:
Renault Arkana RS Line E-Tech (£30,900)
Engine: 1598cc 4cyl petrol hybrid, FWD, six-speed auto
Power & torque: 142hp, N/A Nm
0–62mph: 10.8 seconds
Top speed: 107mph
Fuel economy*: 56.5mpg
CO2*: 112g/km
---
4. Best big saloon: DS 9
From £40,615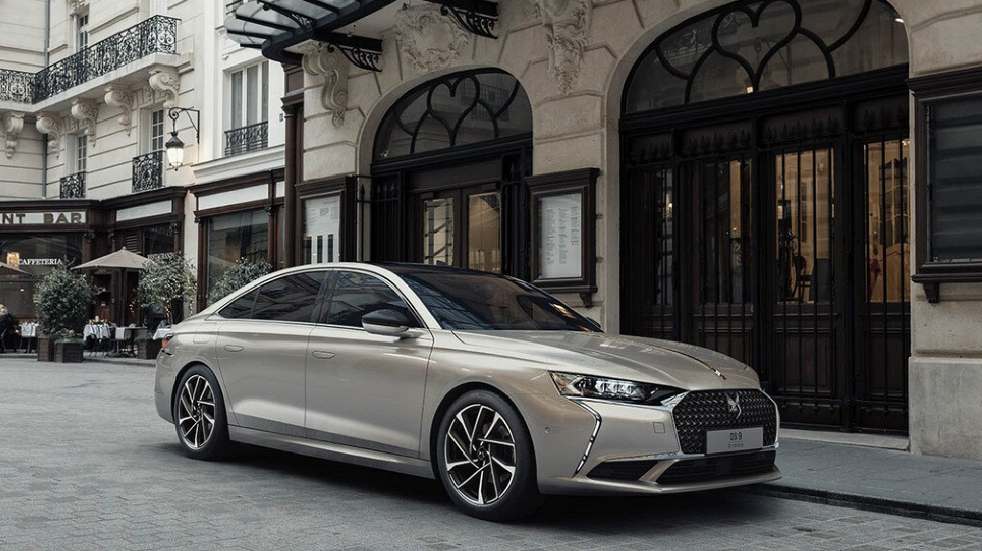 Until you ascend to the Rolls or Bentley level, what counts as a 'luxury car' interior is largely defined by the cold technical finish of the German brands. DS is an alternative French take. Its cabin has quilted textures, engraved surfaces, filigreed graphics and general visual extravagance. The outside has the same sort of chi-chi feel.
Its driving style is different from the 'sporty' norm, too. Comfort is the priority, thanks to a genuinely supple suspension, low noise, lavish equipment, enveloping seats, and room in the back. It's certainly not grim to drive: cornering is obedient, if not joyous. Most private buyers will stick with the straightforward petrol version. But if you have a home charge point, or it's for work (so you want low BIK tax), the plug-in hybrid is smooth and efficient.
The car we tested:
DS 9 Rivoli + E Tense (approx. £49,145)
Engine: 1598cc 4cyl petrol PHEV, FWD, eight-speed auto
Power & torque: 225hp, 360Nm
0–62mph: 8.3 seconds
Top speed: 149mph
Fuel economy*: 176mpg
CO2*: 35g/km
---
5. Best family people carrier: Ford S-Max
From £33,335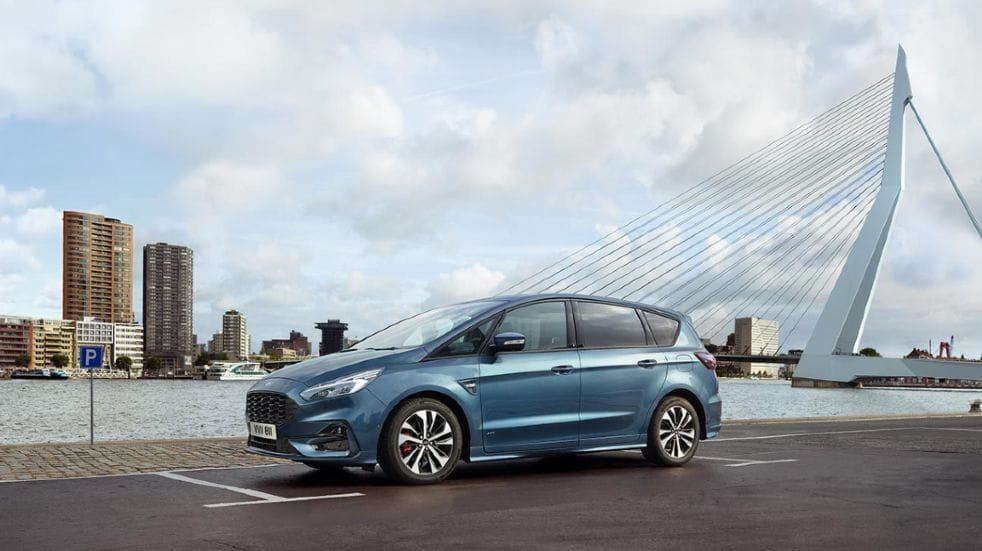 I grant you this is not the cutting edge of fashion. Didn't families shift from people carriers to crossovers and 4x4s years ago? Well, this Ford proves there's life in the people carrier yet. The glassy living quarters dominate the car. It encloses seven seats, and the middle ones slide, so shorter people can share their space with taller ones. Fold one or two of them away if you don't need them, and the boot grows tremendously.
New to the S-Max is its (no-plug) hybrid drivetrain. It gives diesel-like fuel economy with a generally quiet petrol engine. The rest of the car might be beyond the first flush, but still steers and rides with a sprightly spring in its step, something most of the world's big 4x4s can't manage.
The car we tested:
Ford S-Max ST-Line Hybrid (£38,640)
Engine: 2488cc 4cyl petrol hybrid, FWD, CVT auto
Power & torque: 190hp, N/A Nm
0–62mph: 9.9 seconds
Top speed: 115mph
Fuel economy*: 43.5mpg
CO2*: 148g/km
---
6. Best compact EV crossover: Hyundai Kona Electric
From £27,950 after grant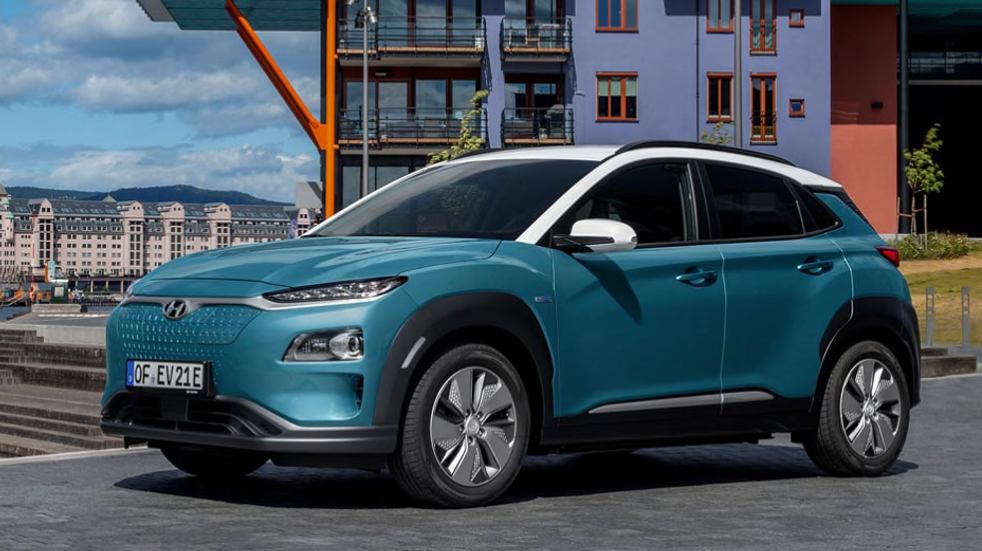 This Kona starts with a great headline: 300 miles of range for £32,550. That's the model with the bigger of the two battery sizes. Hyundai has facelifted it, with a more attractive exterior and careful tweaks to stretch the range to the magic triple-century.
It's a compact crossover and, because it's adapted from a combustion car, the battery steals rear-seat foot room and boot space. But up front, the cabin is comfy and well equipped.
Hyundai is good at making its information and entertainment systems easy to use. Clever braking systems help eke the range out. Performance is lively – in fact it can easily overcome the traction of its front tyres, especially on bumpy roads. So I mostly drove with the eco switch pressed, softening the accelerator response.
The car we tested:
Hyundai Kona Electric Premium 64KWH (£32,550)
Engine: Electric motor, FWD, single-speed
Power & torque: 204hp, 395Nm
0–62mph: 7.9 seconds
Top speed: 104mph
Range*: 300 miles
CO2*: 0g/km
*Measurememts are WLTP unless otherwise noted. For further details, click here.
---
A question of charge points
Q: Where are the electric charge points in the UK? Are there enough? What's involved, and what are the costs? I'm concerned that the availability of charge points will put people off.
Rita Lee
A: You've hit one of the EV nails on the head. People do hesitate because they can't see where to charge. Petrol stations have big signs. But, there are now 20,000 charge points in the UK, so it's getting easier. Charging happens in two ways. One takes several hours, or overnight, at about 7kW, usually at home (most new EVs have a deal for a wallbox charger), or in a car park. Some lamp posts have charging sockets – you pay via a phone app.
The second, 'Rapid' charging, is when a 50kW unit adds about 200 miles' range in under an hour. The easiest way to find charge points is with an app or website such as Zap-Map, which also has a route planner to help plan longer journeys, and tells you if a charge point is in use or out of service.
---
Save money with Boundless
Boundless members can get amazing discounts on a range of products, from motoring services and insurance, to holidays and outdoor gear – and all for just £28 per year. To sign up, visit our membership page.