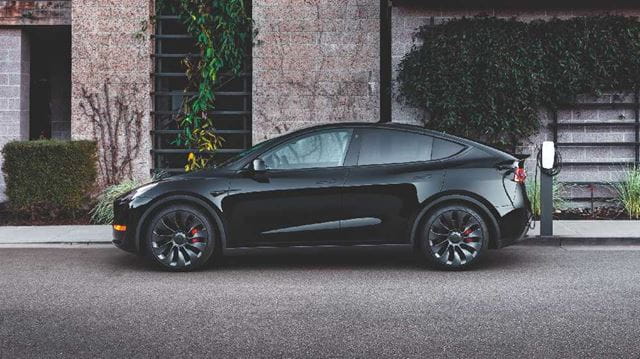 The car market went a bit mad in 2021. Released from lockdown but reluctant to take public transport, many folk went car shopping. And yet in the autumn, new-car sales collapsed, due to the computer-chip shortage I mentioned in the Nov/Dec issue: cars use lots of chips and manufacturers can't get enough of them.
At the same time, the fuel-panic queues pushed people into considering electric. The result was a shortage of new cars, and some that were on sale were the wrong kind (ie, not electric). So used prices shot up, a significant proportion selling for more than their new equivalents. It'll settle down, so hold tight if you can.
---
ULEZ expands
If you're in London you'll be aware of this; for those who aren't, London's Ultra-Low Emission Zone has expanded to include everywhere within (but not including) the North and South Circular. Generally, petrol vehicles registered before 2006, and diesels registered before October 2015, must pay £12.50 a day. Check yours at tfl.gov.uk
---
1. Electric Crossover: Tesla Model Y
From £54,990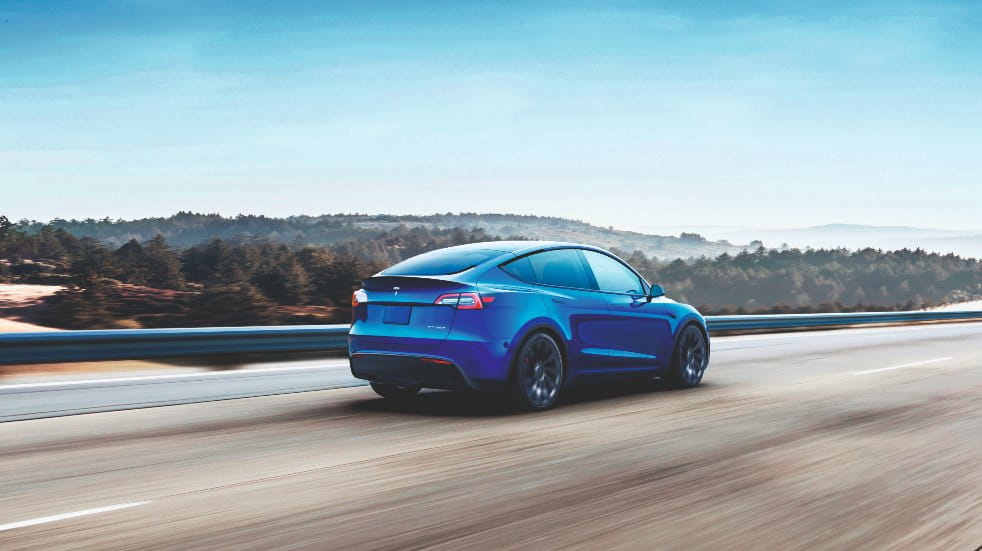 The Tesla Model 3 is everywhere, so success for the Model Y is assured. It's basically the 3, but taller and with a hatchback. The extra seat height gives loads of rear legroom, and the boot is deep. It's much like the 3 to drive: pretty astounding acceleration, doughty traction from all four wheels, quick steering and a slightly rocky ride. Contrary to myth, Autopilot can't drive for you, but it does give advanced and helpful support.
Tesla's USPs include a vast screen encompassing almost all controls and displays. I find its 'switches' fiddly while the speedo is too small and distant. Still, it lends a pure and elegant look to the interior. En route charging is fuss-free, and it uses both captive Superchargers and the public networks. You can see why Tesla is a cult.
SPEC LONG RANGE
Engine two electric motors, 4WD, single-speed
Power & torque 346hp, 510Nm
0–62mph 5 seconds
Top speed 135mph
Range 315 miles
CO₂* 0g/km
Price £54,990
---
2. Family hatchback: Peugeot 308
From £24,000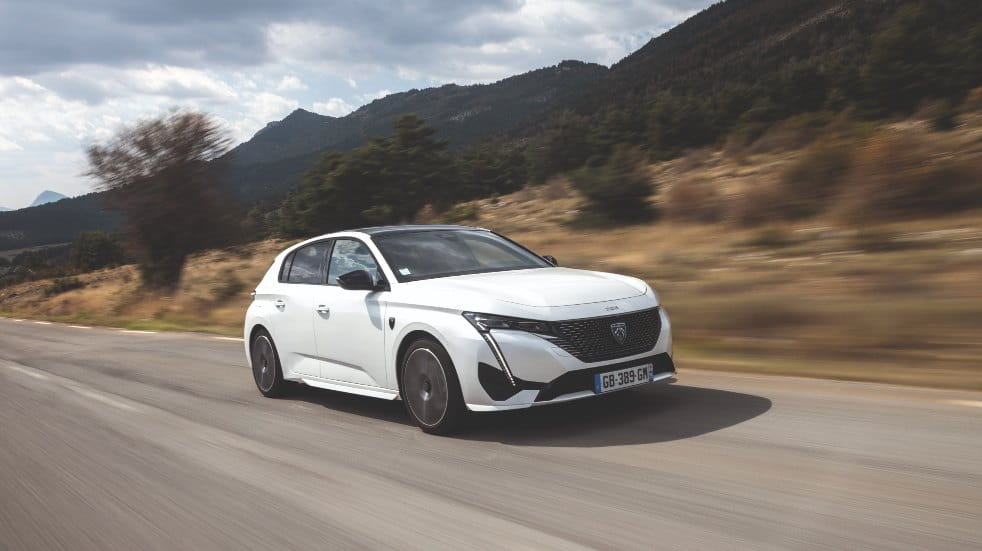 The 308 didn't need reinventing. So this one gives us more of the same, but significantly nicer. Its sharp looks crouch to the road, and inside there are good seats, an advanced but easily managed infotainment system, and it's all wrapped in expensive-feeling materials. It's a bit cramped in the back compared with some rivals, though.
Urgent steering reminds you of the fun little Peugeots of the 1980s and '90s. But they were rattletraps – the 308 is solid and quiet versus modern rivals. Tyre and wind noise isn't an issue, and the suspension is taut but controlled. The engines don't make a racket and, of course, the plug-in hybrid test car is silent when it's in electric mode. Its battery is big enough to make a real 80mpg on my 80-mile trip.
SPEC GT HYBRID 225
Engine 1598cc 4cyl petrol turbo plus motor, FWD, 8-speed auto
Power & torque 225hp, 360Nm
0–62mph 8 seconds
Top speed 146mph
Fuel economy 225mpg
CO₂ 28g/km
Price £37,200
---
3. Electric crossover: Hyundai Ioniq 5
From £36,995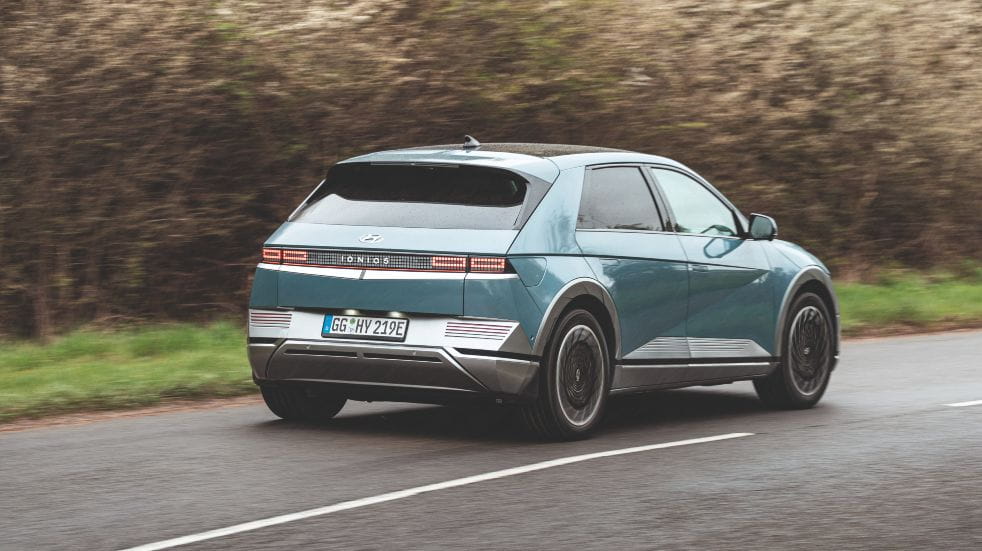 People stare at the Ioniq 5. The design eschews all curves, the lighting seems like like neon signage, and there's no family resemblance to other Hyundais. Inside, it has big, soft seats and a rolling storage unit, like some modernist hostess trolley.
Hyundai is good at electric cars, so the step-ahead technical design is almost as brave as the body. A new high-voltage system allows it to charge super-fast: 18 minutes on the right charge post will add 200 miles. It also provides mains power output. It'll even charge another flat EV. Fresh-brewed coffee on a picnic, anyone? Performance is very brisk but, as the lounge-like interior promises, the drive is relaxing and cocoon-quiet. The suspension carriage is soft, so it doesn't encourage vigorous cornering.
SPEC PREMIUM 73 KWH RWD 217PS
Engine electric motor, RWD, single-speed
Power & torque 217hp, 350Nm
0–62mph 7.4 seconds
Top speed 115mph
Range* 298 miles
CO₂* 0g/km
Price £41,945
---
4. Premium hatchback: DS 4
From £25,350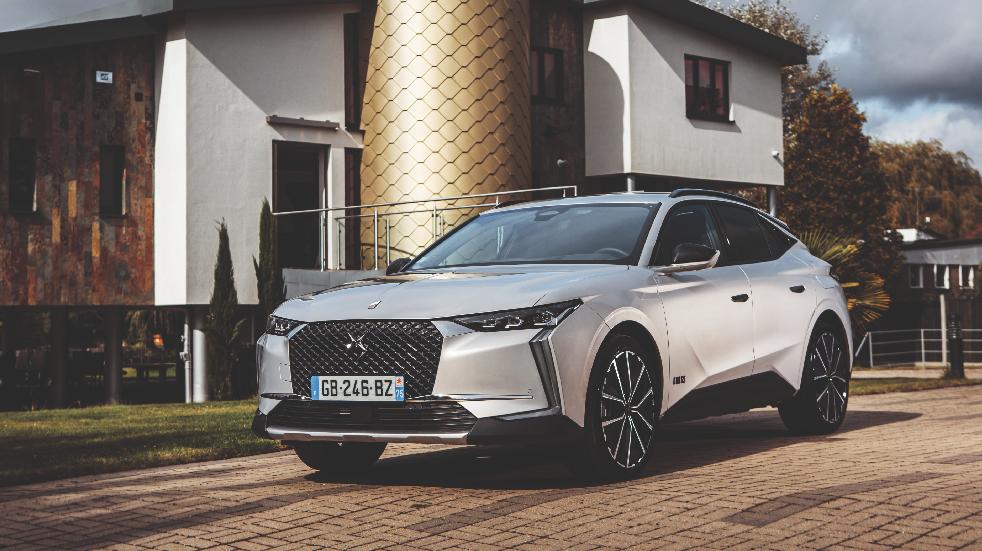 DS thinks of itself as an outlier. The DS 4 shuns usual categories: higher than a hatchback, lower than a crossover. It's a distinctive looker, with angular bodywork, a jewellery-shop window of decoration inside and out and lavish materials warming the cosy interior. Think French luxury.
Tech includes a night-vision system, advanced headlamps and suspension that uses depth-perception cameras when approaching a bump. The fourscreen dash can be widely configured to bring your own most-used functions to the fore, so you can keep your eyes on the road. It's a relaxing rather than sporty drive, with a smooth ride and great quietness. But it's no blob. Accurate steering and controlled body motions mean it'll canter when asked.
SPEC PERFORMANCE LINE + 225
Engine 1598cc 4cyl petrol turbo, FWD, 8-speed auto
Power & torque 225hp, 300Nm
0–62mph 7.9 seconds
Top speed 146mph
Fuel economy 38mpg
CO₂ 150g/km
Price £34,950
---
5. Small hybrid crossover: Toyota Yaris Cross
From £22,515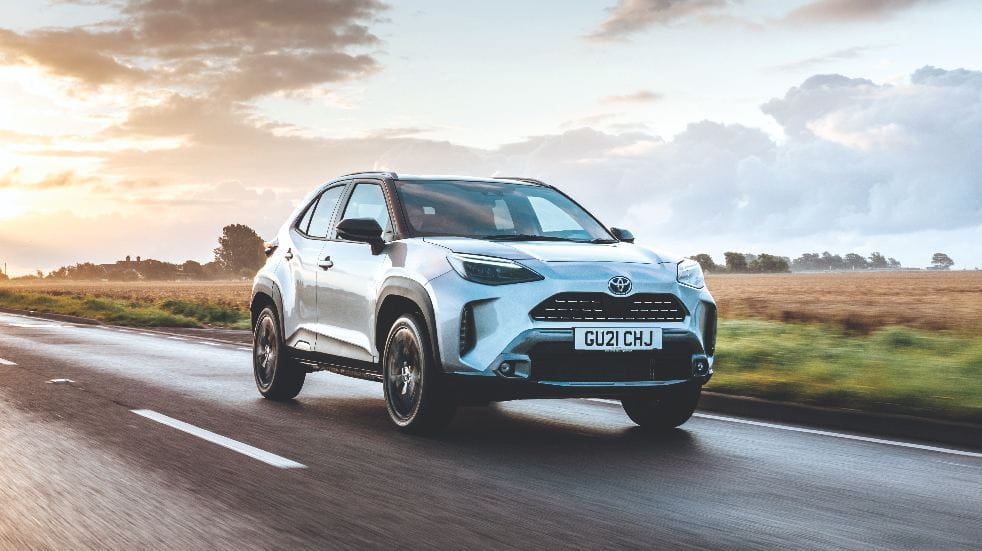 Toyota's Yaris supermini is European Car of the Year – a good omen for this taller, roomier additional version. The Yaris Cross has new bodywork that sits people higher for a better feeling of space, and a longer tail adds boot room. Those changes cost a bit in performance and economy. On the road it inherits much of the Yaris's sprightliness, feeling light on its feet and going promptly where it's pointed. It's not just a town car, soaking up bumpy rural road surfaces well.
Unusually for a small crossover, the robust styling can be backed up by four-wheel drive ability, thanks to a £2,360 option of an electric motor to drive the rear wheels. It wasn't fitted to the test car. The fronts are driven by a smooth, quiet petrol-electric hybrid, but there's no plugging-in needed.
SPEC EXCEL FWD
Engine 1490cc 3cyl petrol hybrid, FWD, CVT
Power & torque 114hp, N/A Nm
0–62mph 11.2 seconds
Top speed 106mph
Fuel economy 56mpg
CO₂ 113g/km
Price £26,745
---
6. Supermini: Seat Ibiza
From £16,790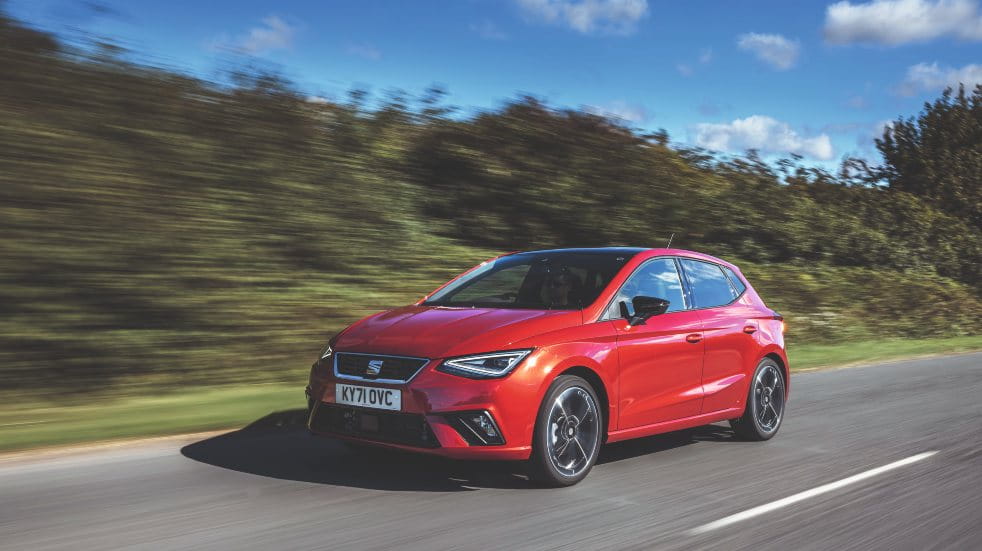 Like any good supermini, the Ibiza is small, parkable, handy and costs buttons to buy and run. But the Ibiza goes somewhat beyond the bargain basement. It's roomier than many rivals, for a start. It's also well equipped, even from the bottom of the range: with this recent facelift it gets LEDs, metallic paint and integration with your phone to stream music and navigation to the car's colour screen. Car companies want young customers, and this is how Seat succeeds.
Never mind the urban bent, it sits solidly on the road so it's confident on the motorway. This is one of those cars that doesn't mind being asked to give its all. Sometimes it's more fun driving a slow car fast, than a fast car constrained by traffic and the law.
SPEC SE TECHNOLOGY 95PS
Engine 999cc 3cyl petrol turbo, FWD, 5-speed manual
Power & torque 95hp, 175Nm
0–62mph 10.9 secs
Top speed 116mph
Fuel economy 52.5mpg
CO₂ 118g/km
Price £18,185
---
Save money with Boundless
Boundless members can get amazing discounts on a range of products, from motoring services and insurance to holidays and outdoor gear – and all for just £ per year. To sign up, visit our membership page.