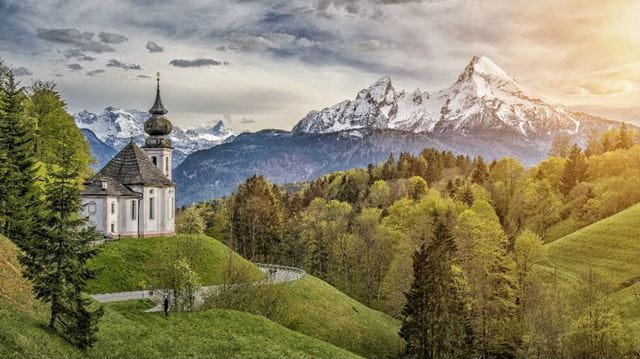 From true stories of the Brothers Grimm to a town full of cuckoo-clocks and Hitler's holiday home, here are three of the best routes for an epic drive
---
1. The fairy tale route: Hanau to Bremen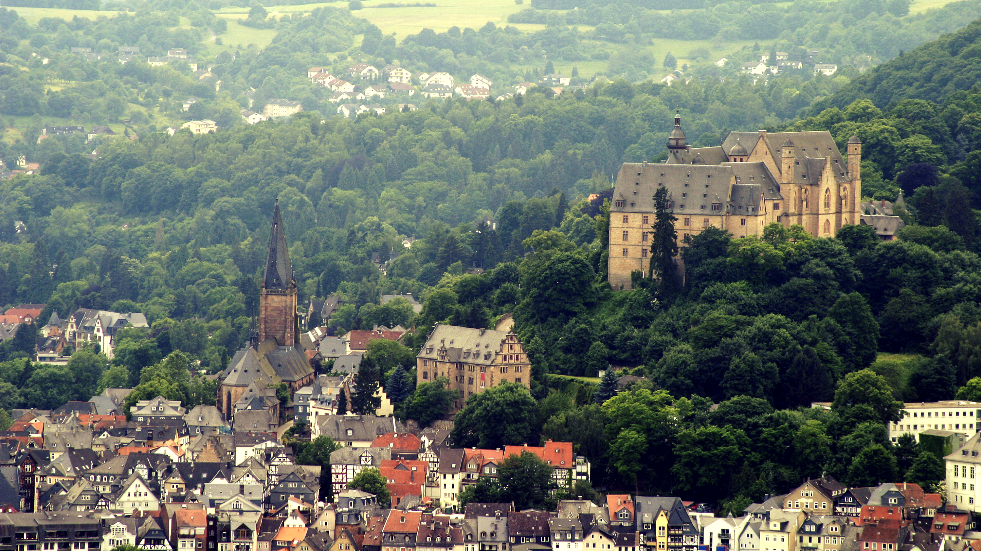 Fly into Frankfurt to begin a 375-mile drive exploring the lives of Jakob and Wilhelm Grimm and the fairy tales they wrote (or, more accurately, curated) in the early 1800s. Little Red Riding Hood, Cinderella, Sleeping Beauty: one way or another, all the stories we grew up with originated here in these dark woods and medieval hilltop villages, as fact or fiction or something in between.
The route has some parts in common with a second trail, the Timber Frame route, which links many of the towns with the colourful, wooden-framed houses we think of as typical of old Germany.
The Fairy Tale route starts in Hanau, 15 miles east of Frankfurt, where the Grimms were born, then moves first up the A66 to Steinau, where the Grimms' old house is now a museum. Pretty much everywhere on the route has (supposed) connections to the Grimms or their tales. Alsfield has Little Red Riding Hood's house; the Gothic castle-palace on the hill above Marburg could be where Cinderella's prince lived; Bad Wildungen has a Snow White museum; Hamelin has silver rats inlaid in the pavements and guided tours by a self-styled Pied Piper. Of course.
The brilliantly named Grimm World in Kassel, meanwhile, includes the brothers' original manuscripts as well as plenty of new interactive delights.
Each town and village has a genuine touch of magic in the unchanged architecture and atmosphere but none are above milking its fairy tale connections with mise-en-scene, fancy dress and re-enactments of the stories that made them famous.
True stories? Well, there really was a countess who had a stepmother, lived in a castle and was poisoned by an apple, whose father employed short, sturdy workers in his copper mines… But whether Snow White's own castle in Weilburg is the real deal or not, there's such a feeling of remoteness and timelessness across this whole region that you can't help but feel some kind of magic in the air.
---
2. The Black Forest: Baden Baden to Freiburg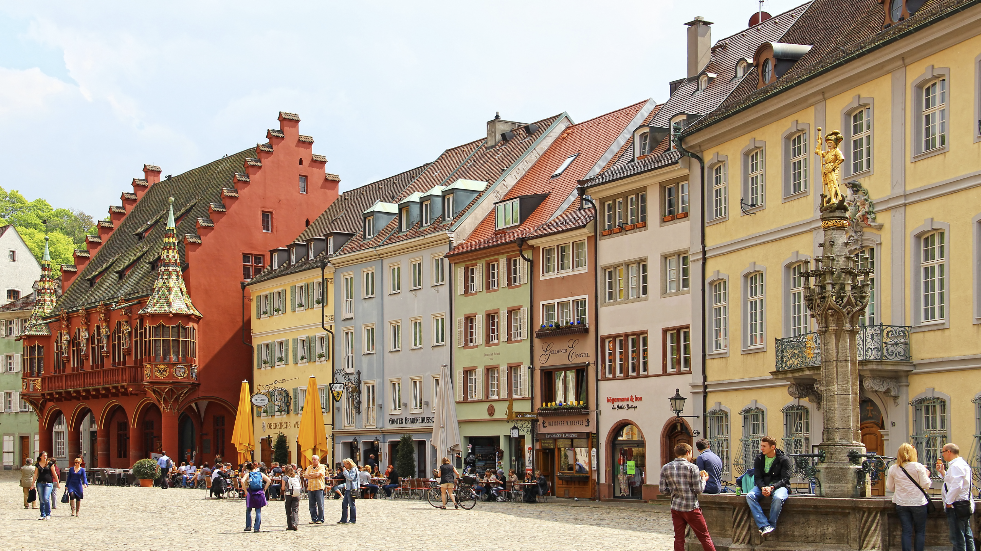 Bookended by the well-to-do towns of Baden Baden and Freiburg, our drive south through the Black Forest takes us along roads and through villages where the pace of life seems to have been unchanged for hundreds of years.
Fly into Stuttgart and head, first, for the handsome/posh spa resort of Baden Baden, where you can eat in elegant cafes, take the waters or ride Germany's longest funicular railway, before hitting the A500, winding south out of town on smooth, perfect road, shaded by evergreens.
The A500 is a terrific drive in itself, with views of the valleys on either side every time there is a gap in the trees. But it is in taking diversions down the small roads into the valleys that you get the full Black Forest experience, with hamlets of little chalets scattered across sunny meadows.
The Black Forest is still full of the old rural crafts. Incredibly, there are 14,000 micro-distilleries making schnapps in the region's small farms. And is there a better walk anywhere than the Schnapps trail out of the little town of Sasbachwalden (voted the prettiest in Germany)? Every farmhouse you pass has samples of its Schnapps on offer and an honesty box for payment.
As you emerge from the woods onto the plain at Wolfach, you can stop and have a go at glass-blowing. Triberg, meanwhile, looks like a film set of an Alpine village, its windy streets full of cuckoo-clock makers and wooden houses, as well as a delightfully unusual museum, all overseen by Germany's highest waterfall.
Journey's end, Freiburg (pictured), is another delight. It's the largest town in the Black Forest (and one of the richest in Germany) but also one of the greenest towns in the world: the centre has been car-free for over 40 years, creating a lovely, laidback atmosphere around its cobbled streets, Cathedral square and canalside craft shops. Its micro-breweries are worth a stop, too.
---
3. The Alpine Route: Lindau to Berchtesgaden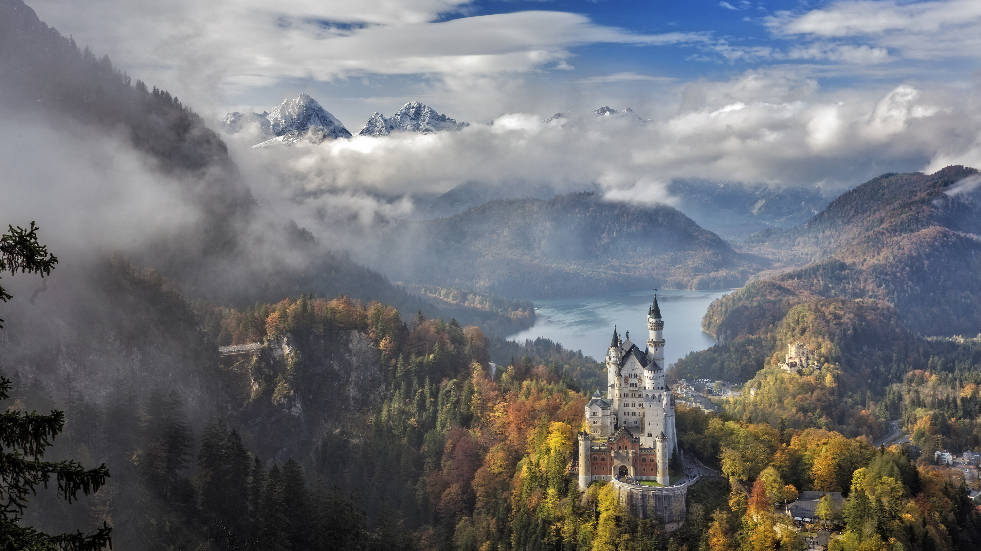 This drive is built around the 280-mile German Alpine Route, one of Europe's greatest drives. Started in the 1930s as one of Hitler's prestige projects, the Alpenstrasse was only completed in 1960. The unfolding Alpine landscape and the feats of engineering required to negotiate it are a constant thrill: our trip, right in the south of Germany close to the Austrian border, passes 21 mountain lakes and 25 castles as it threads between Alpine peaks and meadows. It's a popular route for owners of convertibles and motorcycles and, like all great road trips, offers plenty of unique stop-offs along the way.
After flying into Munich (or Zurich), the real start of our trip is 100 miles away at Lindau on the German shore of Lake Constance. A walk round the narrow streets and squares of Lindau's medieval old town – set on a tiny island off the shore of Lake Constance – is a great way to start a few days of magical sights.
An hour's drive east, starting on the B308, takes you to Bavarian King Ludwig II's remarkable castle, Schloss Neuschwanstein (pictured), which took hundreds of workers two decades to build in the mid-19th Century and is said to have inspired Walt Disney's Sleeping Beauty castle.
With dozens of spa resorts en route, there is no shortage of picturesque stopping points. Oberammergau, famous for its once-a-decade passion play, takes the chocolate-box Alpine village look to a fabulous level, with beautifully painted trompe d'oeil murals on the facades of many buildings. The 19th Century spa boomtown of Bad Tolz is also terrific, built around a high street of brightly coloured stuccoed chalets (also popular with day-trippers from Munich.)
The Alpine Route comes to an end in Berchtesgaden. Nearby, the Eagle's Nest, Hitler's former mountain holiday home, is now a restaurant and bar.
The Berchtesgaden National Park, around the 7km long Lake Konigssee, is perfect walking country but you might also want to enjoy one of the eccentric boat trips across the Lake that feature, halfway across, an on-deck trumpeter blasting out tunes to illustrate the incredible echo effects of the surrounding mountains.
---
Need a car? Boundless members can save up to 10% on worldwide care hire with our partner
Holiday Autos