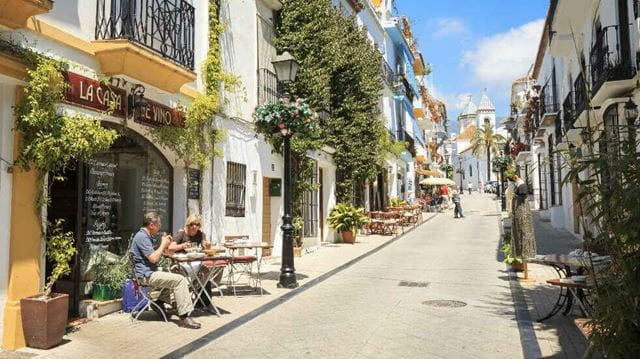 The nights are drawing in and the temperatures are dipping fast, but you don't have to travel far to find warmer climes.
Head south to the Mediterranean and the Algarve and you'll still be treated to blue skies and sunshine this winter, even if you might have to pull on a cardigan or jumper in the evenings.
Better still, the kids are back at school, the tourist crowds have dispersed and prices are considerably lower too. If you're lucky enough to have time on your hands, it's the perfect opportunity to take a holiday: indulge in your favourite pastime and properly explore a region.
Here are just some of the reasons to jump in your car and escape the British winter.
---
1. Walking in the Costa del Azahar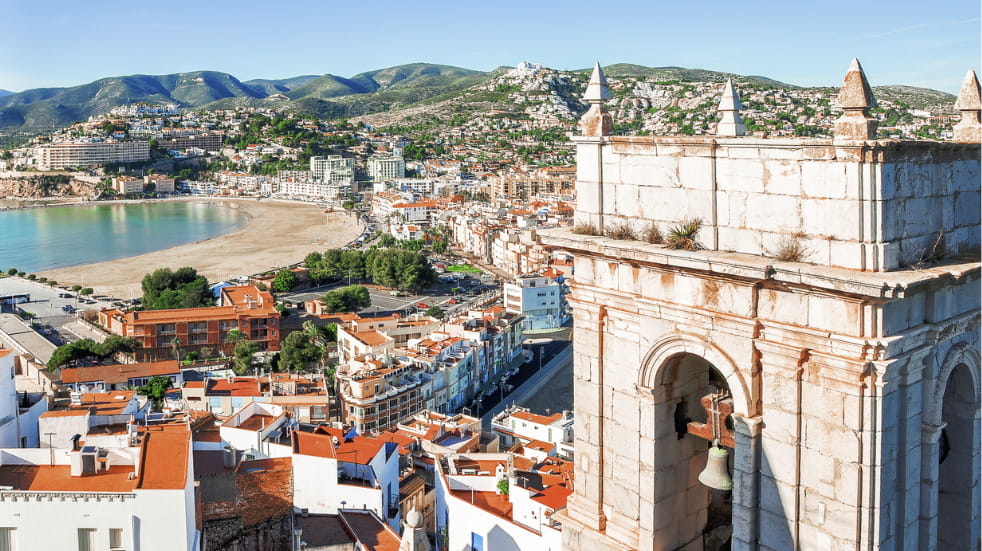 This little known, unspoilt stretch of Mediterranean coastline runs north of Valencia and has more than 60 miles of sandy beaches and hills covered with olive groves and orange trees.
Known as the Orange Blossom Coast, it's a part of Spain where you'll hear few English voices, even in the height of the summer.
In the cooler months, it's a mecca for walkers thanks to its nature reserves, protected park areas, mountains with waterfalls and mile after mile of glorious dune-backed beaches.
Explore its quaint medieval hilltop towns and villages, its Moorish castles and tuck into some of the finest seafood in Spain.
---
2. Golf in the Algarve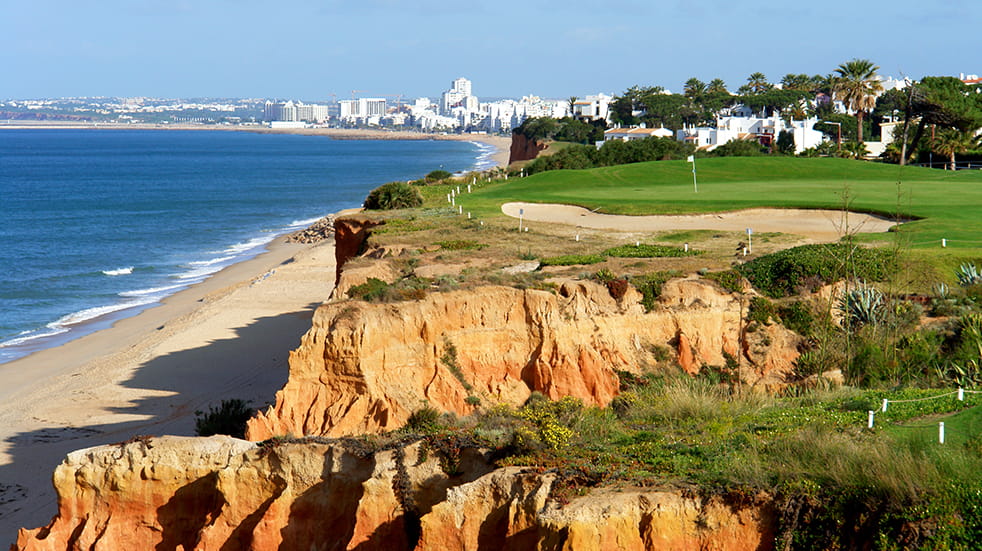 Regarded as one of the best golfing destinations in the world, Portugal's Algarve attracts golfers year round, but come in the quieter season and you can enjoy more comfortable temperatures, fewer people, cheaper accommodation and, on some courses, the fees are lowered too.
There are more than 40 courses to choose from, suiting all abilities and budgets and including championship courses and some designed by prestigious players and golf champions like Jack Nicklaus, Henry Cotton and Arnold Palmer.
If you want to invest in some lessons, in the winter the Algarve's excellent golf pros will have more time to help you perfect your swing.
---
3. Wining and dining in the Costa del Sol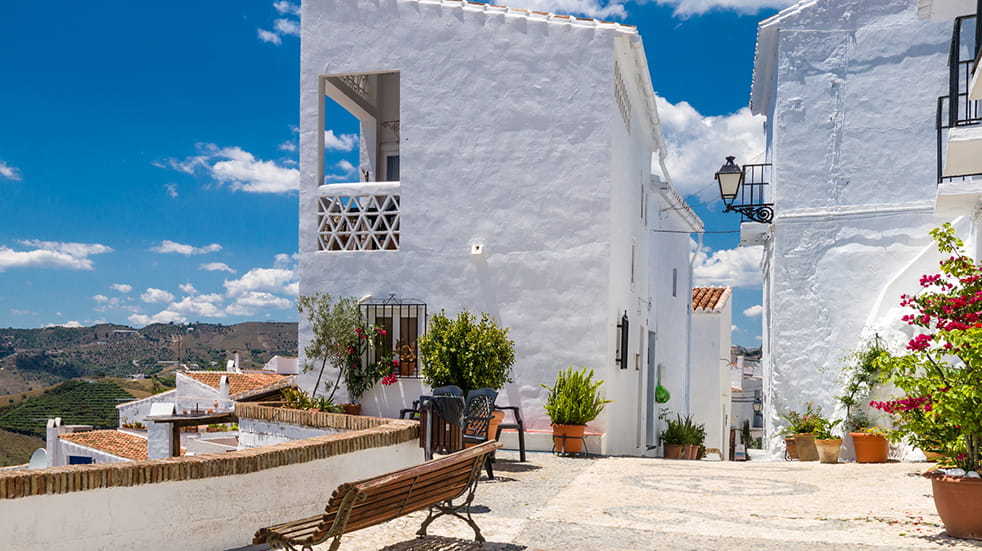 Rub shoulders with the rich and famous in Spain's most glamorous coastline. With mountains on one side and the warm Mediterranean Sea on the other, the Costa del Sol is named for its climate: it enjoys around 320 days of sunshine every year.
It's a millionaire's playground with yacht-filled marinas and palm-lined promenades, fine dining restaurants, lively bars, gastrobars and cool cafés. It's home to the cosmopolitan city of Malaga and the glitzy resort of Marbella, with casinos, nightclubs and its famous marina at Puerto Banus.
But head east and you'll get a more authentic Andalucian experience, particularly in the low season. In the charming resort of Nerja you'll find quieter bars and eateries in beautiful white-washed buildings, where you can tuck into delicious tapas and Malaga wine on sun-speckled terraces with sea views.
---
4. Cycling in Cantabria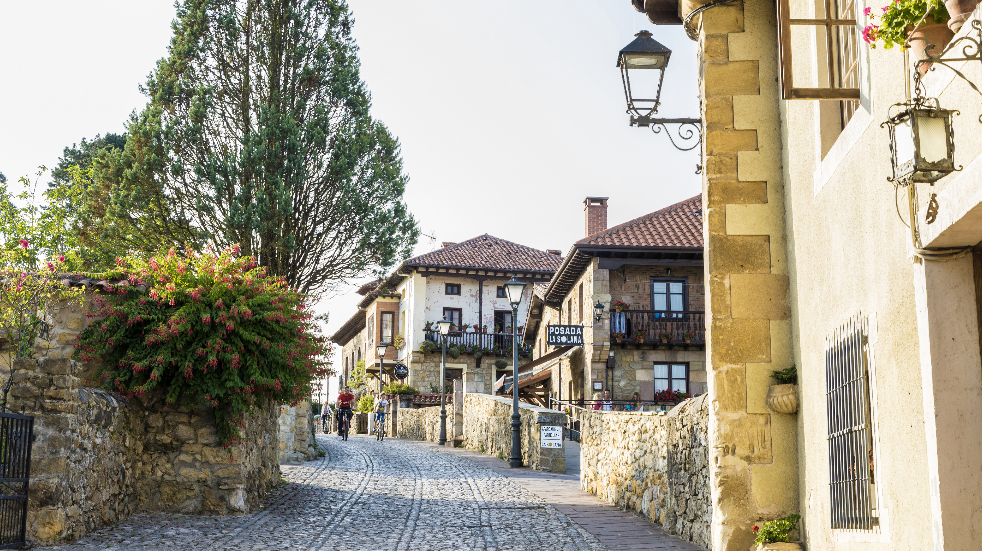 The lush, green region of Cantabria in the north of Spain is perfect for cycling.
Along its pretty coastline are quaint fishing villages, secluded beaches and soft cliffs, while inland are the lofty Picos de Europa mountains, whose rugged peaks and deep valleys are dotted with sleepy towns and villages.
There are plenty of circular or point-to-point routes, some with long and gradual climbs and descents, others short and steep. Away from the coast, roads are quiet, particularly outside the summer months.
Take time to explore the prehistoric art of Altamira, El Castillo and Covalanas caves, some of the oldest and best in the world. Visit the Natural Parks of Cabarceno, the largest animal park in Europe, and don't miss the vibrant capital of Santander, with its elegant squares, grand belle-époque buildings and beachside promenade.
---
5. Driving in Galicia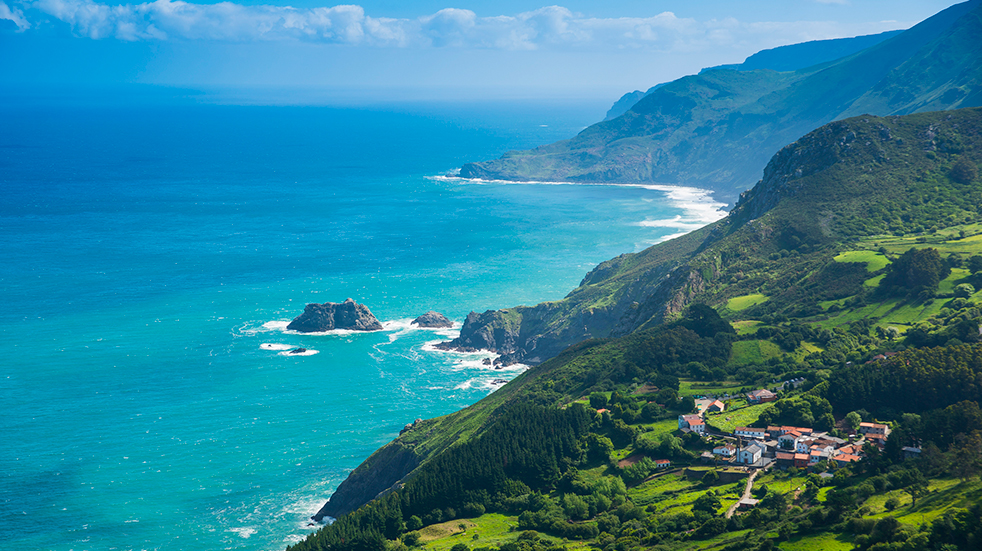 Hunkered down in the Iberian Peninsula's north-westernmost tip, this verdant region of pine-clad rolling hills, jagged fjord-like inlets and rugged estuaries feels less like Spain and more like a league of nations; a combination of Norway, Iceland, Ireland and west Wales.
The mix of natural beauty and historic towns makes a great road trip. Santiago de Compostela, the end-point for pilgrims walking St James's Way, is a must, but A Coruña, known as the city of glass for its profusion of sea-facing houses with glass-fronted galleries, is equally enjoyable. And places like Sanxenxo, Combarro, Beue, Cangas and Moaña offer an unusual take on Spanish coastal life.
At its westernmost point, the cliffs of Cape Finisterre were considered by the Romans to be the end of the known world. It's easy to understand why; the estuary rias look otherwordly, like so many ancient gnarled giant's fingers pointing out to nowhere.
---
6. Walking in Madeira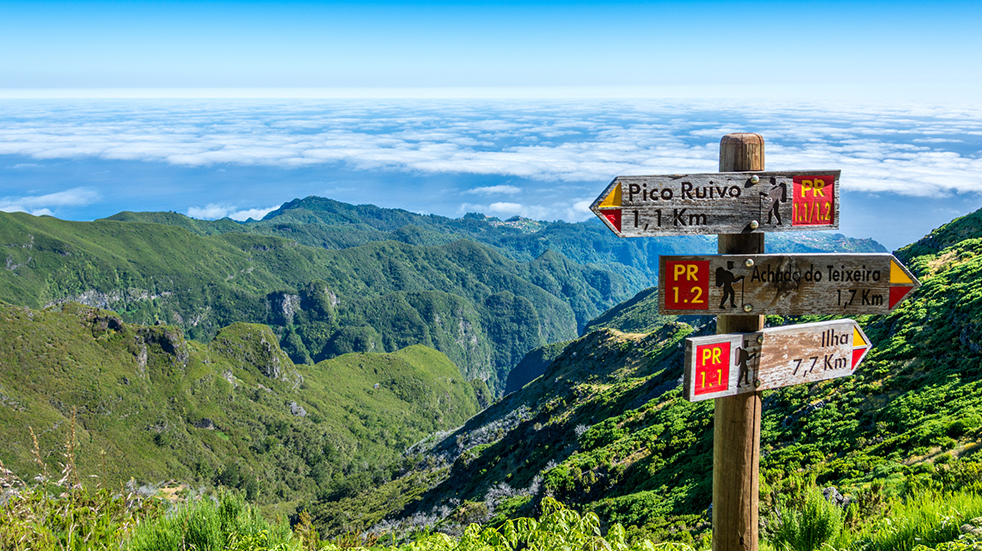 The Atlantic Ocean archipelago of Madeira offers walkers a real paradise, thanks to 26 microclimates that have created varied vegetation (from sugar cane and banana plantations to a magical laurel forest) and striking geological formations rooted in its six-million year old evolution.
Best of all are the centuries-old manmade irrigation systems that have been transformed into the Levada trails. They form hundreds of kilometres of walks criss-crossing hills and mountains – the highest of which, Pico Ruivo, rises majestically to more than 6,000ft. On the coast, cliffs drop like a big dipper from sheer, soaring peaks to pretty sand and pebble beaches dotted with natural volcanic pools.
To find the island's gentler side, wander through the riot of colours that make up the gardens of Reid's Hotel, or meander through a gorgeous beachfront tropical fruit plantation accessed only via boat or cable car.
---
7.

Wildlife on Turkey's Mediterranean beaches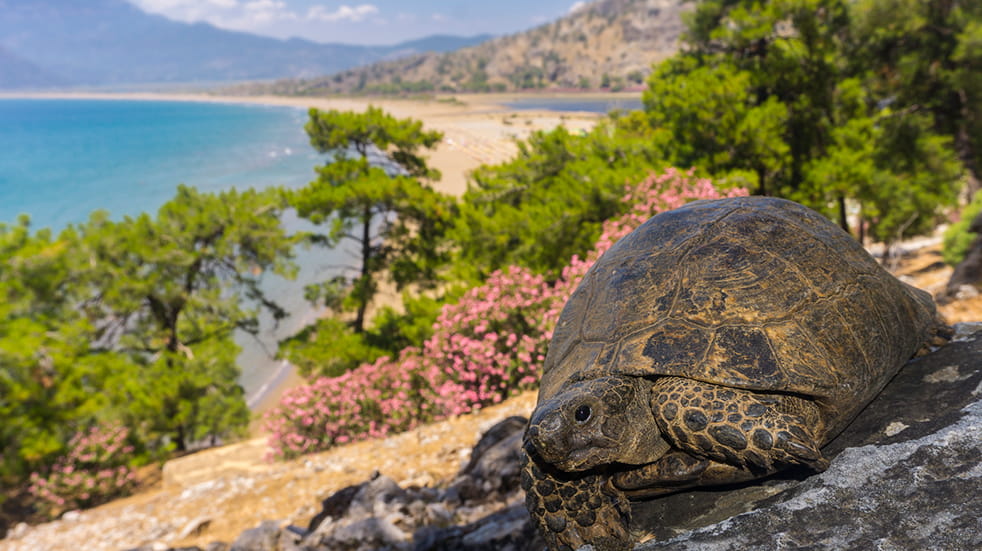 If you've ever seen loggerhead turtles laying their eggs on a Caribbean beach you'll know what a special sight it is, but you don't need to go all the way to the far shores of the Atlantic to see it.
On the Mediterranean coast of Turkey, broad İztuzu Beach is a natural nesting ground for carretta carretta (loggerhead turtles) and offers lots of eco-friendly activities associated with them.
But the area offers plenty of other unusual attractions. Chief among them are the Lycian tombs, carved into the cliffs that dominate the pretty riverside town of Dalyan, the Roman ruins of Caunos, the Sultaniye hot springs and mud baths and, of course, some lovely beaches. It all combines to create a real treat of an understated winter destination.
---
8. Guaranteed sunshine in Cyprus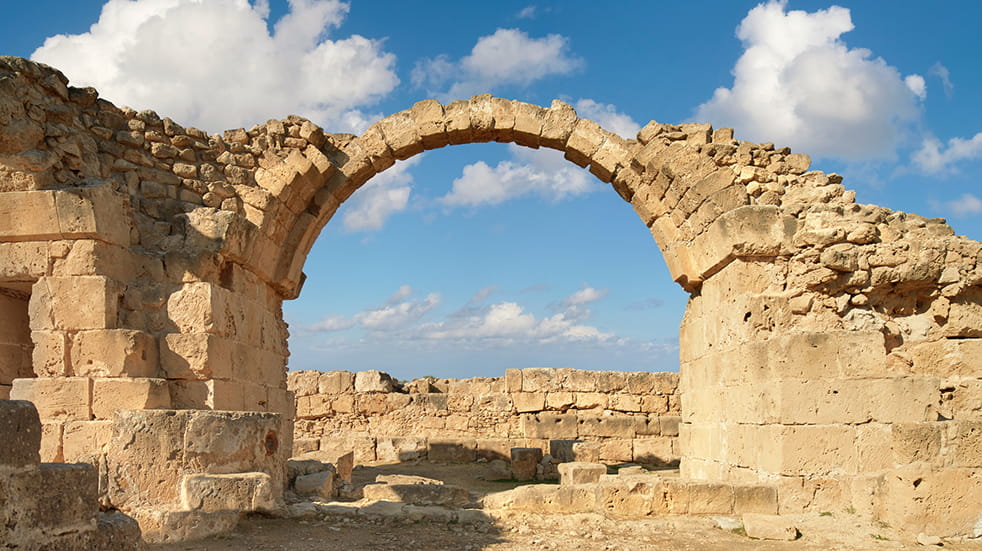 Squeezed into a sheltered Eastern Med spot between Turkey and Syria, Cyprus is a top winter destination, with temperatures of around 18C even in the depths of winter. The south coast resorts between Limassol and Larnaka draw the crowds, but less than 50 miles from Limassol, the island's west coast boasts equally glorious beaches, and lots more.
The Unesco-listed archeological park Kato Pafos offers more than 2,000 years of Roman history, art and culture via mosaics, wall art and architecture. Nearby, at the neocropolis the Tombs of the Kings, Hellenic and Roman death customs and rituals make a thoughtful excursion, while the Agios Neofytos monastery 9km away offers wall murals and handmade caves believed to date back to the 12th century.
A different kind of spiritualism infuses the interior of the island, particularly at the lush Diarizos Valley, which is dotted with medieval churches, beautiful bridges over the river and picturesque hamlets on its banks.
---
9. Birdwatching on the Scilly Isles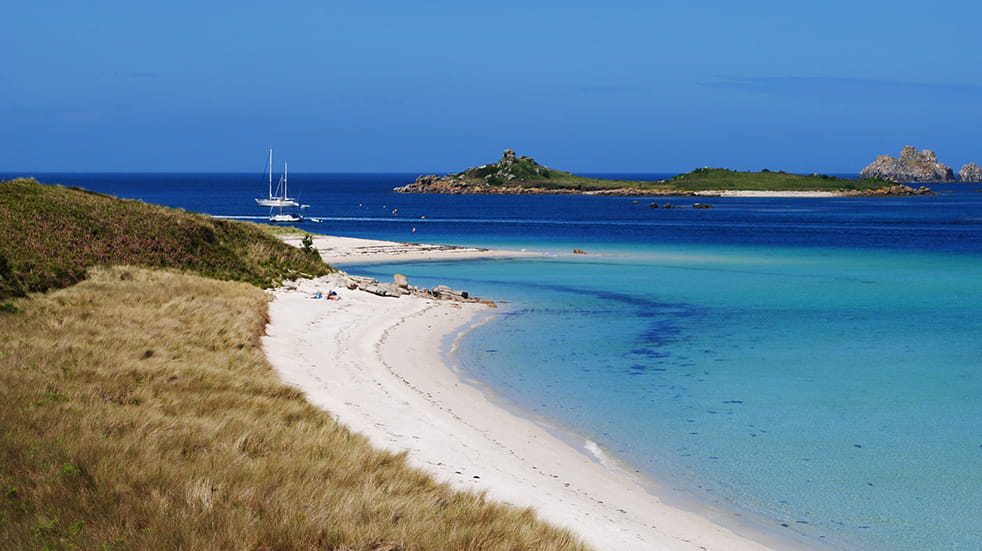 The white sands and azure seas of the Scilly Isles off the south coast of Cornwall are unlike anything else you'll experience in mainland Britain. It's due in part to their sense of tranquillity – just 2,200 people live on the five inhabited islands – but also to their location in the warm waters of the Gulf Stream, which ensure a mixture of flora and fauna found nowhere else in the UK. Keep your eyes peeled for the likes of the Scilly shrew and St Martin's ant on land, while out at sea, dolphins, Atlantic grey seals and otters are common sightings.
All five islands have a distinct character and their own special attractions and activities; our favourites include Treco's Abbey Gardens, ruined castles and expensive white sands of Pentle Bay, swimming in the Great Bay on St. Martin's, exploring the Bronze and Iron Age sites on St. Mary's… but really, any of them is a delight.
---
10. Find bohemian chic in Morocco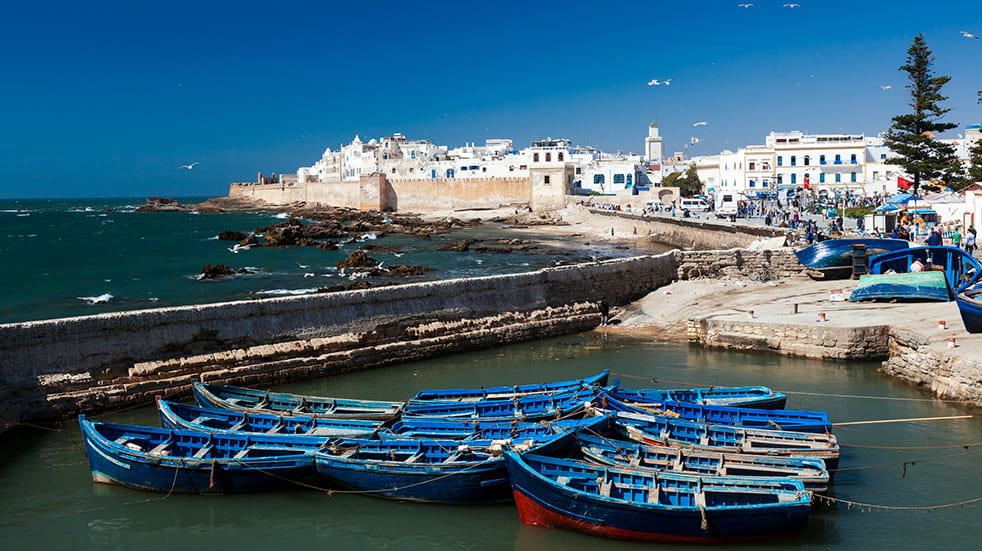 If you're able to travel a little further than Europe, Morocco's laidback Essaouria is a treat. It often combines a stiff breeze with your winter sun, but its miles of glorious beaches make a perfect base from which to just kick back and watch surfers do their thing on the rollers. And away from the beach, there are all manner of things to enjoy.
The beauty of the UNESCO-listed town can't be understated, its low-slung buildings and pretty palette of ochres and honey-golds give the town a literally warm appeal, especially when you add in a lively fishing port, the pretty blue and white medina, a souk that's a long way from the hassle of more popular north African resorts and cannon-lined ramparts along dramatic cliffs.
The nature reserve island of Mogador makes an easy day trip, as does a horse-riding excursion to Diabat, just south of the town. And Marrakech is just a three-hour drive away.
---
Make great savings on your winter escapes with up to 10% discount on Barrhead Travel holidays. You can also save 5% on crossings to Spain with Brittany Ferries.