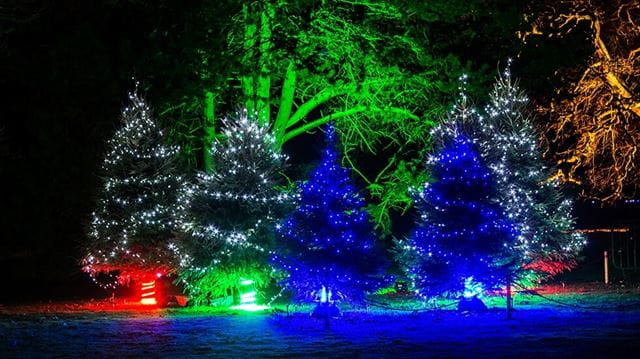 These bright and beautiful winter illuminations will make you glad for long, dark nights, as you see enchanted forests and Britain's historical treasures in a whole new light.
1. Christmas castles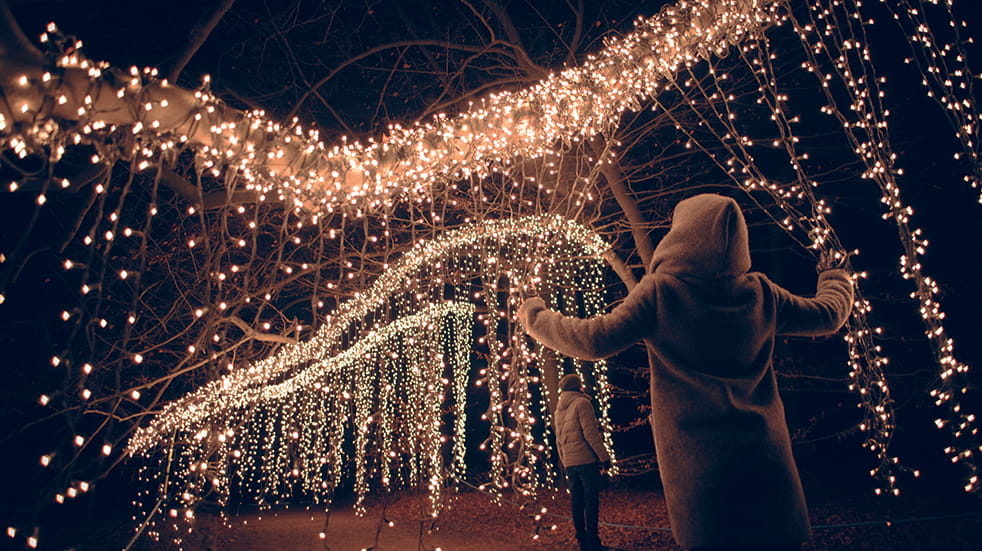 On the banks of the River Elbe, Dresden's Pillnitz Palace is a real Baroque beauty – and it's especially dazzling at Christmas time, with dancing fountains, fairy light tunnels and enough laser beams and lanterns to brighten even the darkest winter night. It runs from the 18 November to 9 January.

Dorset's Corfe Castle will be unmissable in every sense of the word from 1 December – 9 January as the hilltop ruins are lit up by braziers, lanterns and lasers – a towering beacon that's visible for miles around. Yomp up the hill to follow the light trail, then toast your adventures with mulled wine and gingerbread.
---
2. Glowing gardens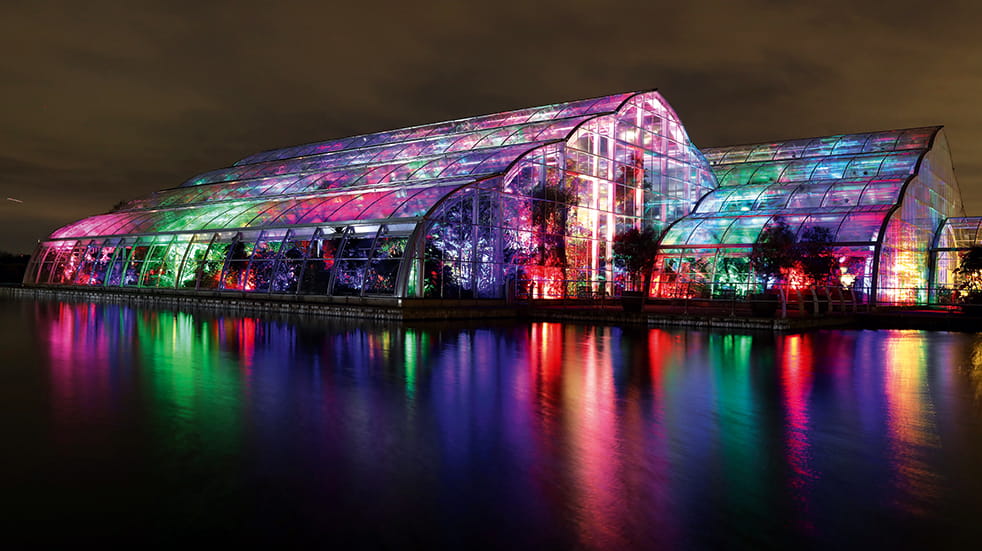 Follow the fairy lights through the landscaped gardens of Manchester's Dunham Massey Hall to discover glittering fountains, sparkling sculptures, and woodlands aglow with hundreds of lanterns from 19 November-2 January.
In Surrey, RHS Garden Wisley also puts on a spectacular show. Glow 2021 at Wisley illuminates its hardy winter blooms with colourful twinklers and giant glowing 'flowers' from 19 November to 4 January. RHS Garden Rosemoor in North Devon promises dazzling displays, with warming food and drinks and inspiring new sculptures from 18 November to 30 December.
Not to be outdone, Royal Botanic Gardens Wakehurst is once again hosting its consistently popular Glow Wild 2021 event, until 2 January. This magical day out incorporates handmade lanterns, curated soundscapes, flaming torches and eye-popping 3d projections. Plus, once you've had your fill of stunning winter illuminations, pay a visit to the UK's tallest living Christmas tree while it's bedecked with over 1,800 lights for the festive period.
Fancy making a weekend of it? The Berlin Botanical Garden glows with over 1.5 million artfully arranged lights transforming it into a true winter wonderland from now until 6 January.
---
3. Lantern parades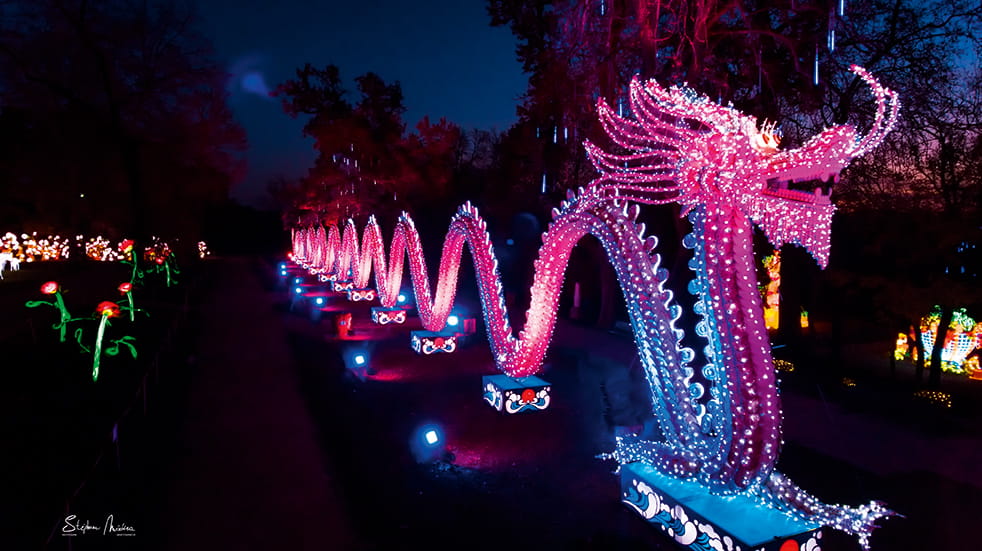 This year, Chester Zoo is transformed into a festive wonderland comprised of several different worlds, each completely different from the last. Explore the zoo in a new light at this evening event which includes intricate animal lanterns, all your favourite Christmas characters from years gone by, as well as a chance for your little ones to bump into to Father Christmas. You certainly won't go hungry either, with a variety of festive bites to be found at the Christmas food market.
In southern France, near Toulouse, the small town of Blagnac is twinned with Zigong, in China, whose Chinese New Year lanterns are the stuff of legend. The result? The Festival des Lanternes in Blagnac's Parc du Ritouret is lit up with towering dragons, glowing tigers, and huge pagodas from 1 December to 6 February. Bonkers, but utterly brilliant.
---
4. Bright lights, big city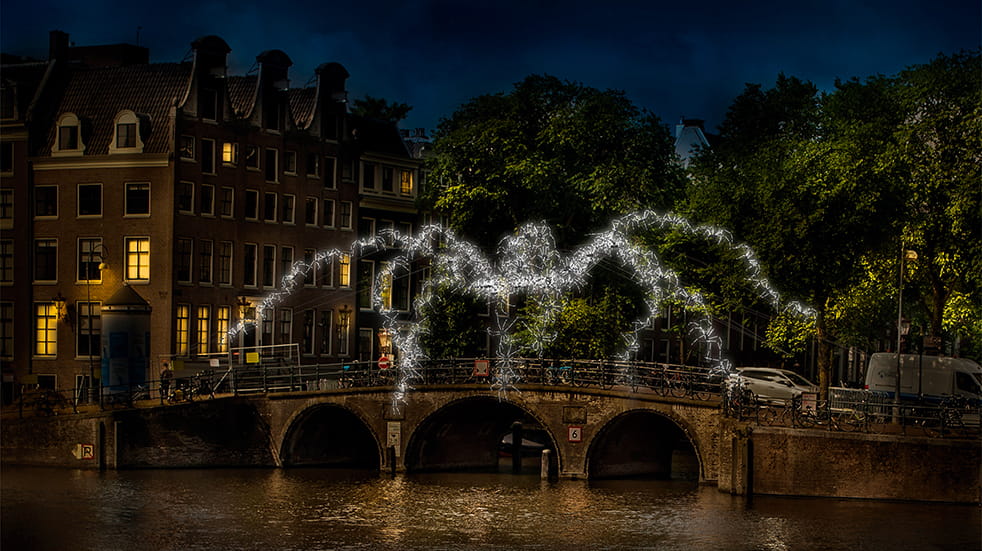 Fancy swapping your Christmas markets getaway for something a little more cultured in Europe? The Amsterdam Light Festival transforms the Dutch capital into a glow-in-the-dark art gallery, with large-scale sculptures and projections dotted throughout the city. It's jaw-dropping stuff, featuring pieces by top local and international light artists, and runs from 29 November to 20 January.
Lux Helsinki is equally ambitious, bringing some much-needed light to the Finnish capital from 5-9 January, by covering many of its landmarks with colourful full-scale projections.
As if the French city of Lyon wasn't already pretty enough, Fête des Lumières illuminates its architectural treasures with quirky light shows and lasers every winter; this year it's from 8-11 December. It's skilfully done, giving the city's medieval and Renaissance relics a fun, futuristic twist.
---
5. Woodland walks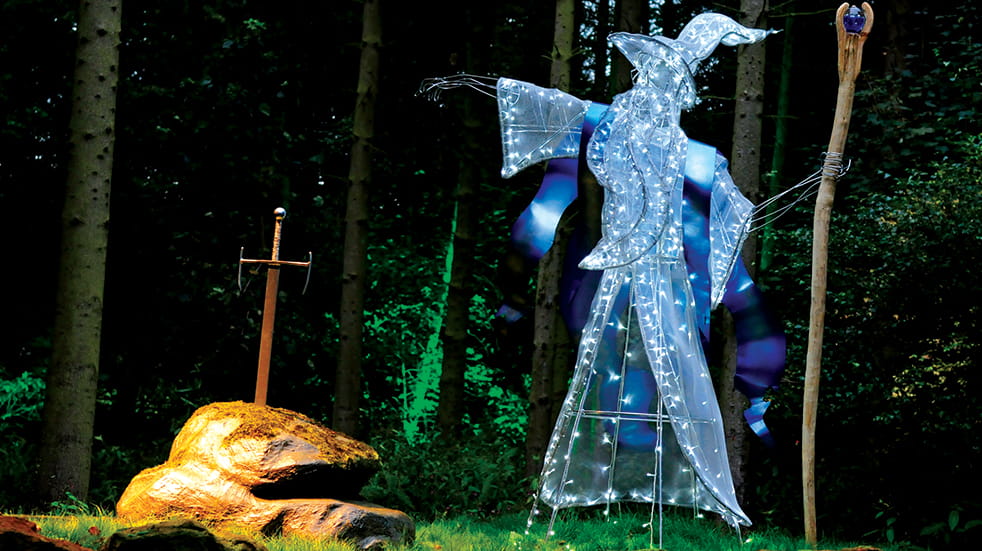 Take to the trees, as the woodlands of North Yorkshire's Stockeld Park are packed with twinkling forest creatures, colourful lanterns, and enough slides, zip lines and jungle bridges to keep the kids entertained for hours. It's running until 20 November-4 January.
Down in Cornwall, the National Trust's Trelissick – a 300-acre coastal estate replete with wild woodland and lush landscaped gardens – transforms into a cheering winter wonderland every year. This year it's taking place on three weekends in December, with the ancient oaks, yews, hazels and beech trees are lit with lanterns and fairy lights galore, with a warming finale of cocoa and a roaring fire back at the house.
---
6. Tradition with a twist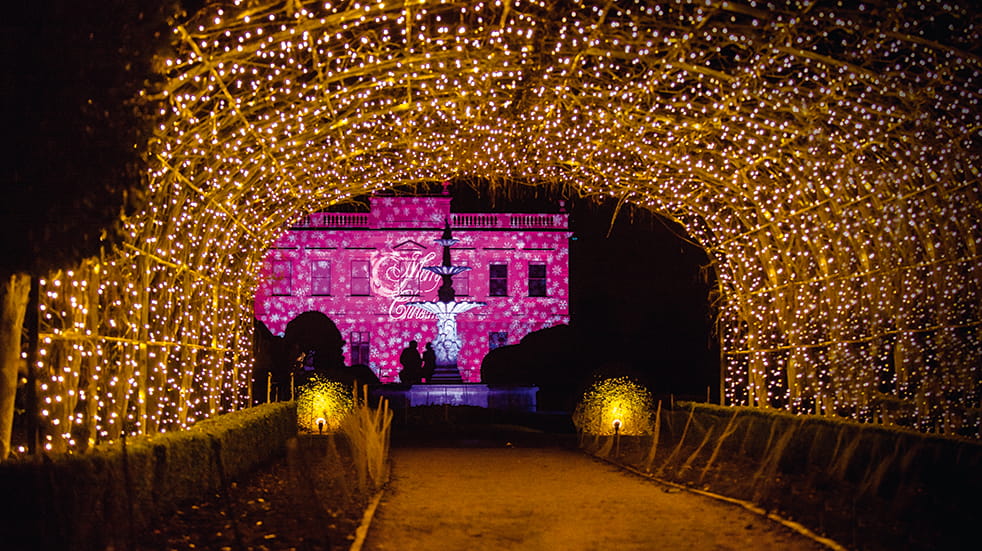 The Victorian era gave us Christmas trees, carols, crackers, cards – and fairy lights, thanks to Sir Joseph Swan. Enjoy Victorian-themed festivities at English Heritage's Enchanted events this winter, with the likes of Audley End House in Essex and Eltham Palace in South London aglow with lanterns, flaming torches and twinklers on various dates.
Devon's Knightshayes is also illuminated inside and out, with a gorgeous garden trail giving this beautiful period property a colourful modern twist. Its Gothic turrets make a sensational backdrop throughout December.
At the Welsh tinworks of Aberdulais, the Victorian Christmas lights are much more humble: the National Trust leads candlelit walks to the waterfall that powered this Industrial Revolution stalwart – with storytelling and mince pies on 14 & 21 December.
---
7. Arty installations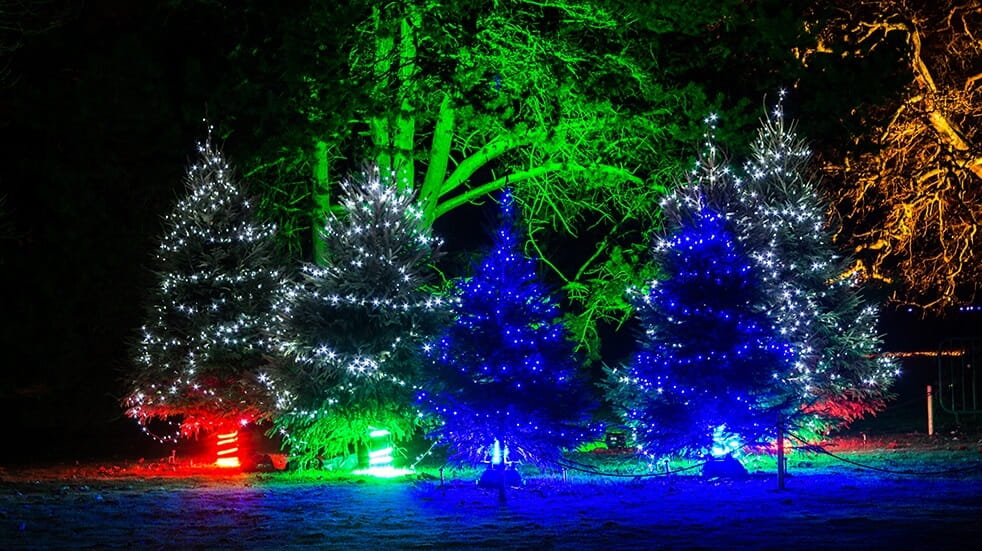 On home turf, prepare to be dazzled by
Christmas at Kew
, the annual after-dark art trail through London's favourite botanical hotspot, with interactive sculptures, light installations (don't miss the glow-in-the-dark boats), and a garden lit by thousands of lasers until 9 January. In Aylesbury, meanwhile,
Waddesdon Manor
gets a makeover in partnership with Luminism, whose eye-popping 3D projections cover the manor's facade, stables and aviary until 3 January.
Further afield, sunlight is scarce in snowbound Reykjavik but Iceland's capital has never been brighter – thanks to its spectacular Winter Lights Festival from 4-7 February. Bathed in laser beams and blazing lights, the city's star attractions look fabulously futuristic – while an interactive route leads to glowing sculptures, arty projections and illuminated thermal pools.
---
Do more with Boundless
To benefit from amazing Christmas offers, along with dozens of other deals on holidays, motoring services, experiences, shopping and more, join Boundless today. To find out how, visit our dedicated membership page.