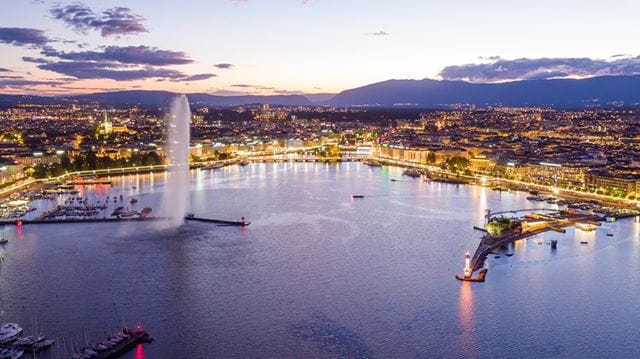 Forget Paris, Venice and Amsterdam; avoid the crowds and clichés and visit one of our top-ten cities for entertainment, history, great food and inspiring scenery.
If you're looking for city break ideas, don't miss our expert travel guides:
---
1. Leeuwarden: explore narrow streets and canals, with a laid-back culture
The Dutch city of Leeuwarden is a 2018 European Capital of Culture – and it's just a 75-minute flight from London.
If you've enjoyed the sunny laid-back vibe of Amsterdam, Leeuwarden – at just a fraction of its size – takes this even further. It's an old university town of narrow streets, bicycles and canals, with hundreds of pretty, multi-coloured medieval buildings and an unhurried old-fashioned atmosphere.
On a short break you could take a cruise along those canals, and explore a cool arts/restaurant centre housed in an old Gothic prison. Next, you could choose something from the huge Capital of Culture programme that includes music festivals, tall ships and new exhibitions on optical-illusionist MC Escher and exotic First World War spy Mata Hari, who both lived here.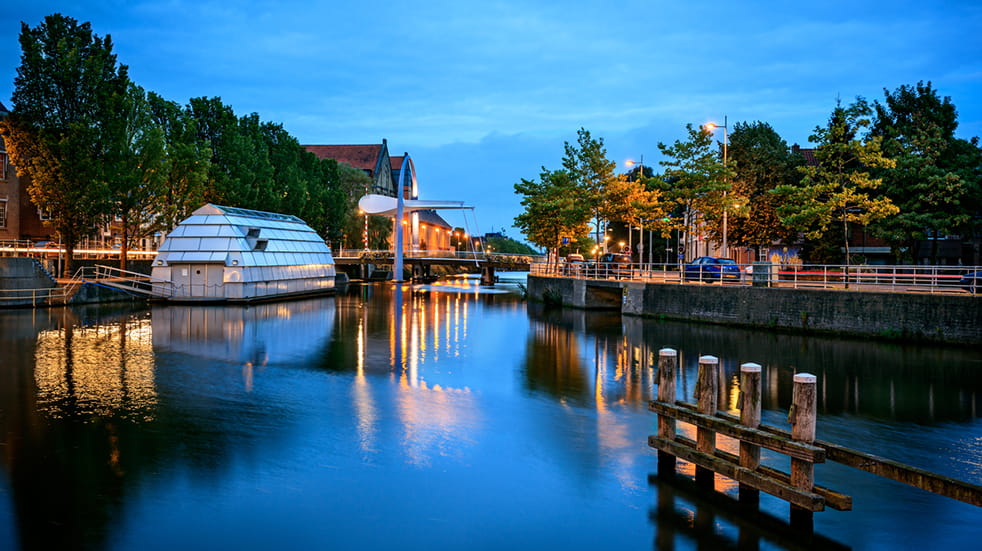 ---
2. Aalborg: relax in Europe's happiest city with waterside fun
You can't (realistically) have a weekend break in the Norwegian fjords – but Denmark's northernmost city makes a good substitute. A pretty harbour town, with outlying fishing villages stretching along the Limfjord, it offers a complete change of pace to UK visitors and is just a 95-minute flight from London with Ryanair or Norwegian. The transfer to the town centre is only 15 minutes too.
Named Europe's happiest city by an EU survey, Aalborg is roughly a third the size of Copenhagen (which came second), but with much of the same elegant architecture and relaxing waterside vibe.
Take in the unique Park of Music, with trees (and built-in music boxes) dedicated to artists – including Kiss, Take That and Shakira – who have performed in the city. Then experience life on a submarine at the acclaimed Springeren maritime museum, and enjoy the early-evening buzz of the cobbled old town. You could spend an afternoon at Fjordbyen, a little community of 1930s fishermen's huts, just west along the fjord – and return to one of the lush waterside restaurants in the town centre for dinner.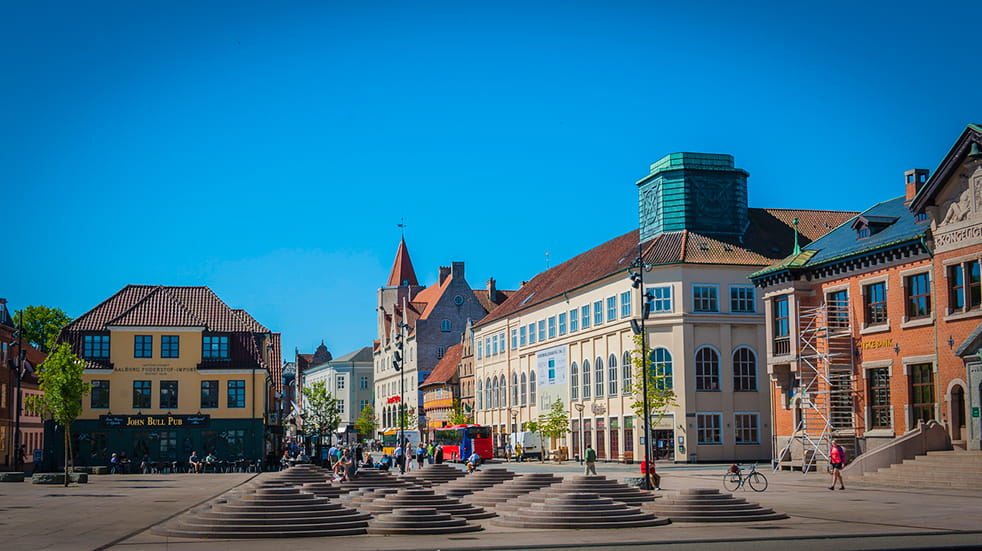 ---
3. Lyon: an elegant trip to the French food capital
France's second city has a very similar 19th-century architectural elegance to Paris, but with just 20 per cent of the tourists. It's held to be the food capital of France: that means fine dining and maybe a wine tour of nearby Beaujolais vineyards.
You can dine in one of the restaurants connected to the late pioneer of nouvelle cuisine, Lyonnais chef Paul Bocuse – or even take a cookery course. Alongside the city's upscale dining, its traditional cafés – bouchons – serving hearty, unhealthy local favourites are also enjoying a revival.
It's possible that for families the massive, 300-acre Parc de la Tête d'Or will be the focus of your trip: offering not just beautiful gardens, with a zoo and picnic place, it also has playgrounds, go-karting, boat hire, a mini train, pony riding… the lot. The Musée Miniature et Cinéma, showing secrets from film sets and special effects, may also capture their imagination.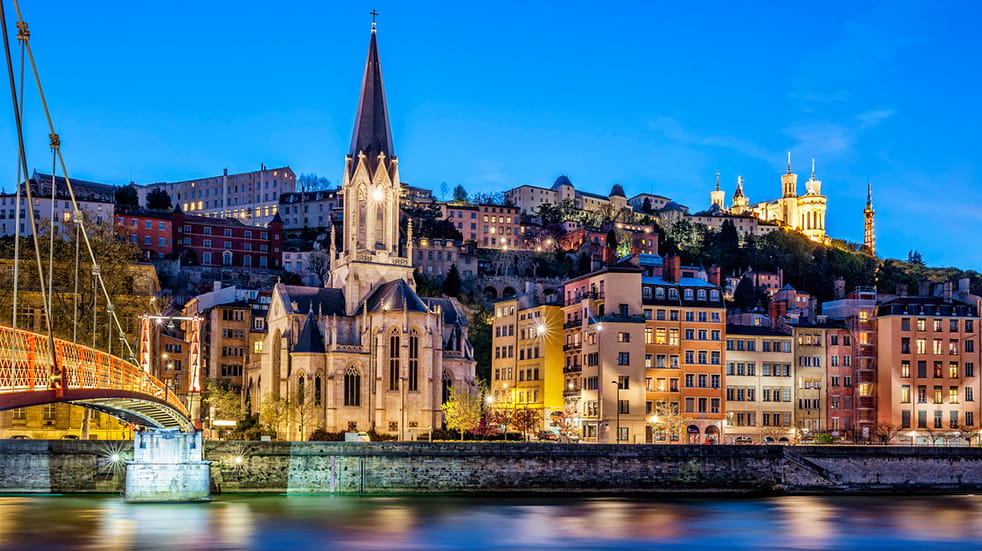 ---
4. Cork: enjoy great music, and kiss the Blarney Stone
With the cost of living in Dublin recently revealed to be more expensive than central London and Abu Dhabi, Ireland's second city offers a more congenially priced and (even more) relaxed option for a weekend of waterside eating, drinking and hanging out. It's 80 minutes' flying time from London and the centre of town is just a 20-minute taxi ride from the airport.
In town, Cork has a bright, happening buzz fired by live music and ambitious restaurateurs: there's no shortage of great places to eat, or, of course, of great pubs, possibly led by the cosy, candlelit Mutton Lane Inn, tucked down an alley by the market.
Five miles outside town, Blarney Castle is one of Ireland's must-visit spots: there's 600 years of history and 60 acres of gardens. But you'll want to see the Blarney Stone itself: kissing it will (supposedly) make you eloquent or, at least, full of chat, but it involves hanging your head backwards off a parapet, so it's not for everyone.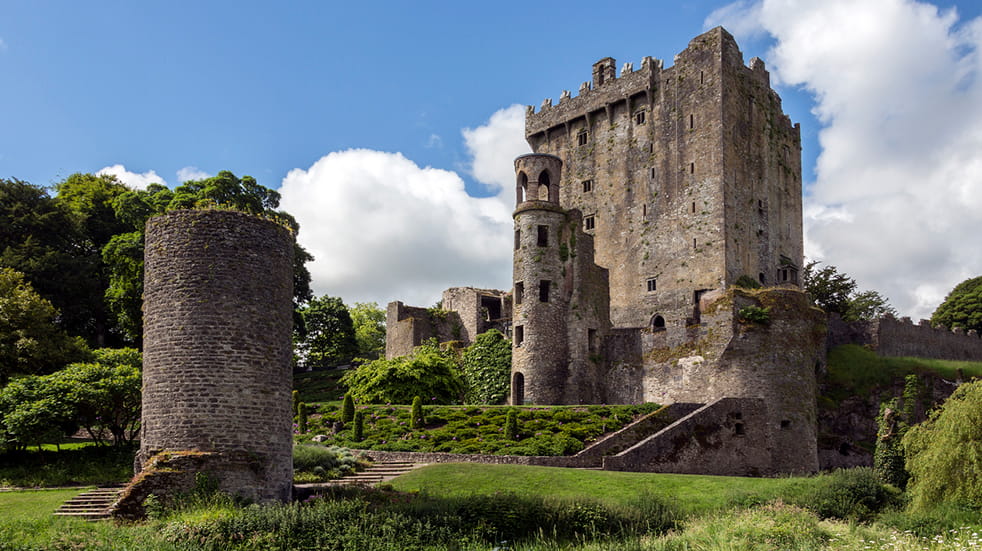 ---
5. Dinard: stroll sandy beaches in Churchill's footsteps
This Brittany resort's huge beaches and magical sense of faded grandeur are just 75 minutes' flying time (and a 10-minute taxi) away from London Stansted with Ryanair.
Dinard has always been a favourite haunt of Brits abroad – Winston Churchill holidayed here – and from the stripy beach huts to the mini golf and its statue of Alfred Hitchcock (another former holidaymaker), this corner of Brittany still has a touch of Old England about it. But that comes with added twists of exoticism, a French way with seafood – and four sandy beaches.
The whole town, and the seafront in particular, is a beautiful monument to the wealthy 19th-century trendsetters who built grand holiday villas in their hundreds here.
For a trip out of town, the 18th-century château and gardens of Jardins du Montmarin (four miles south down the estuary) offer another glimpse of historic grandeur, before a return to a table on a restaurant terrace along Plage d l'Ecluse, complete with buskers and street entertainers at sunset.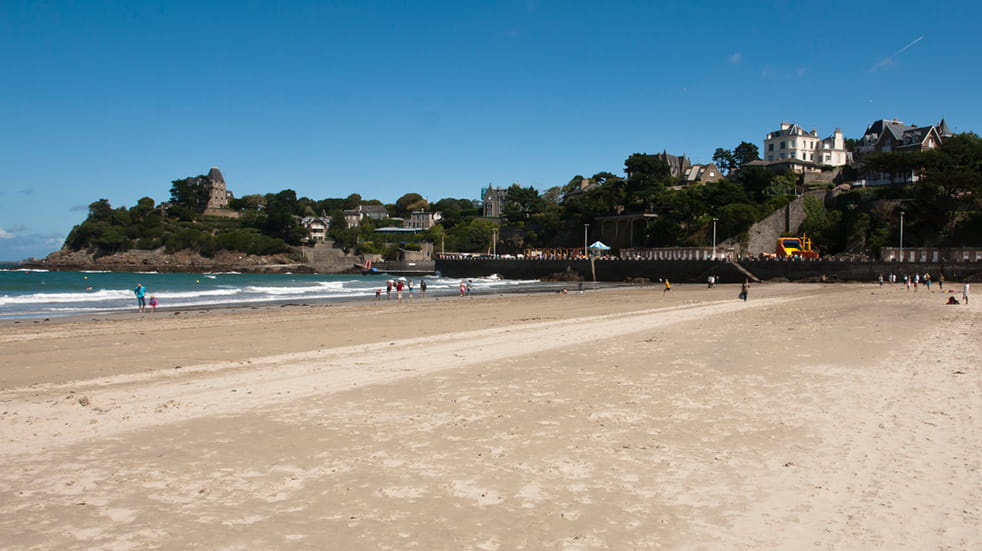 ---
6. Geneva: escape to the magic of the Swiss Lakes
With the wind behind you, Geneva is arguably the most accessible European capital city break: the official 100-minute flight time is a generous estimate, while the train transfer from airport to the city centre is less than 10 minutes. Pretty soon you're in a different world, with peaceful views across Lake Geneva into the Alps – and free transport passes for all tourists, given out by hotels.
Switzerland means upscale shopping opportunities and plenty of swish hotels to choose from – but also the magic of trips on the Lake (whether a ferry crossing or a day cruise) and into the mountains: the ski resort of Chamonix is 50 miles away and a very achievable day-trip, either by hire car or public transport.
Back in Geneva itself, you can explore the cobbled old town, climb St Pierre Cathedral's tower – and maybe brave the iconic Edelweiss chalet restaurant for an archetypally Swiss feast of fondue and traditional music, complete with accordions, cow bells and yodelling.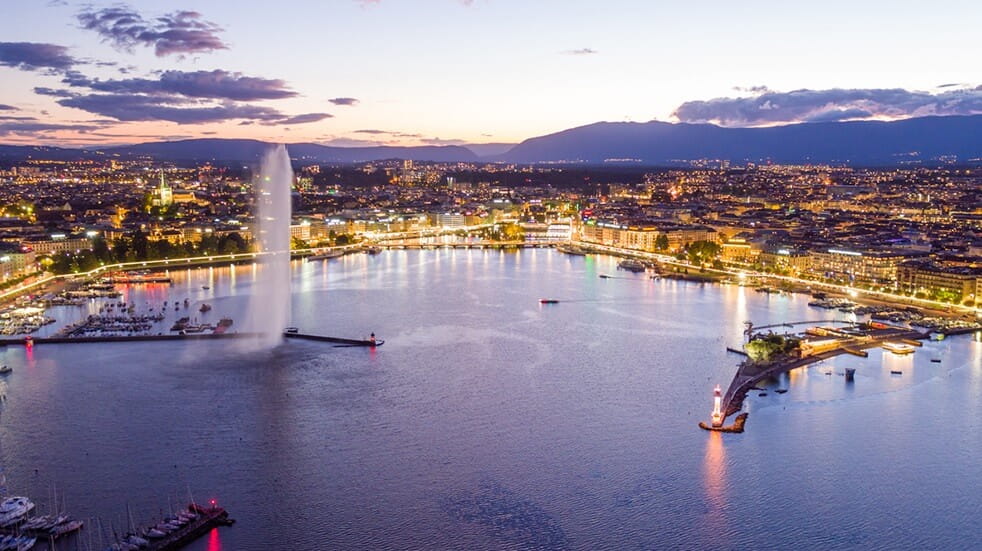 ---
7. Antwerp: a rich history of multicultural influences
Belgium's self-styled coolest city is just an hour's flight from London. Five hundred years ago this was the richest city in Europe, a hub for banking and trade, and the wealth of that time has left a city full of stories and beautiful architecture. You might visit the 17th-century home and garden of the great artist Pieter Paul Rubens; or the Museum Plantin-Moretus, one of the earliest printing houses in Europe – or tour the chocolate shops or the diamond district (it's still the European centre for sparklers).
Families with younger children can enjoy boat tours of the harbour – and the Comics Station, an indoor theme park with games and activities based on Belgian cartoon characters.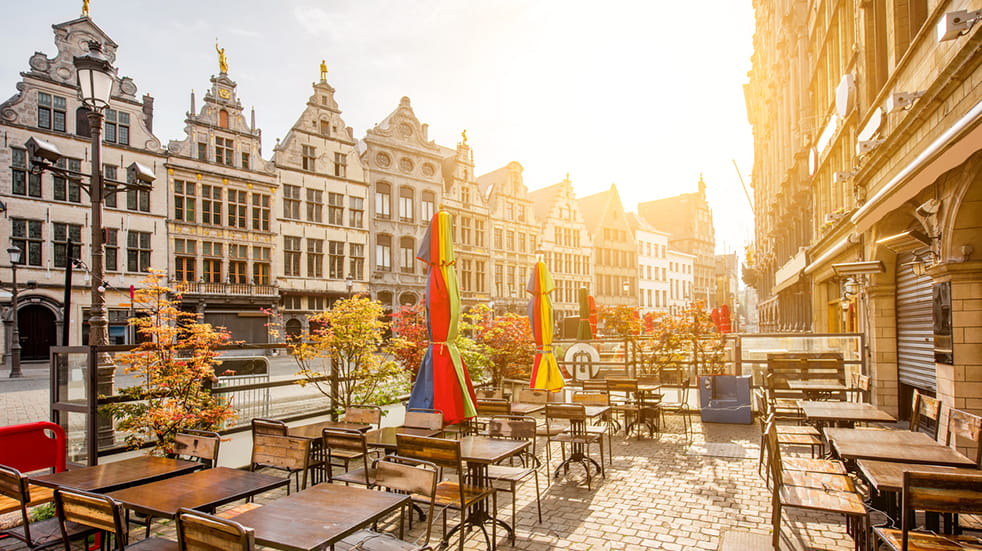 ---
8. La Rochelle: soak up the sun by the sea
A waterside bolthole, one of France's most beautiful, olde-world seaside towns is just 95 minutes (and a ten-minute transfer) from London with Ryanair (Stansted) or Easyjet (Gatwick); Jet 2 also flies there from Leeds Bradford Airport.
The Ville Blanche (White Town) is a terrific sight when the sun is shining on the limestone buildings around the harbour. And, thanks to the Gulf Stream, the sun shines almost as much in La Rochelle as it in does the south of France: even in October, the average high is 18 degrees.
You could browse the independent shops along the arcaded sidewalks of the Rue du Palais, watch the world go by in one of France's largest marinas, or take a day trip out on the 3km bridge over the sea to enjoy the equally chic time-warp of Île de Ré.
With a half-timbered medieval old town, seafood restaurants, sandy beaches and seaside buzz, La Rochelle offers a complete change of pace.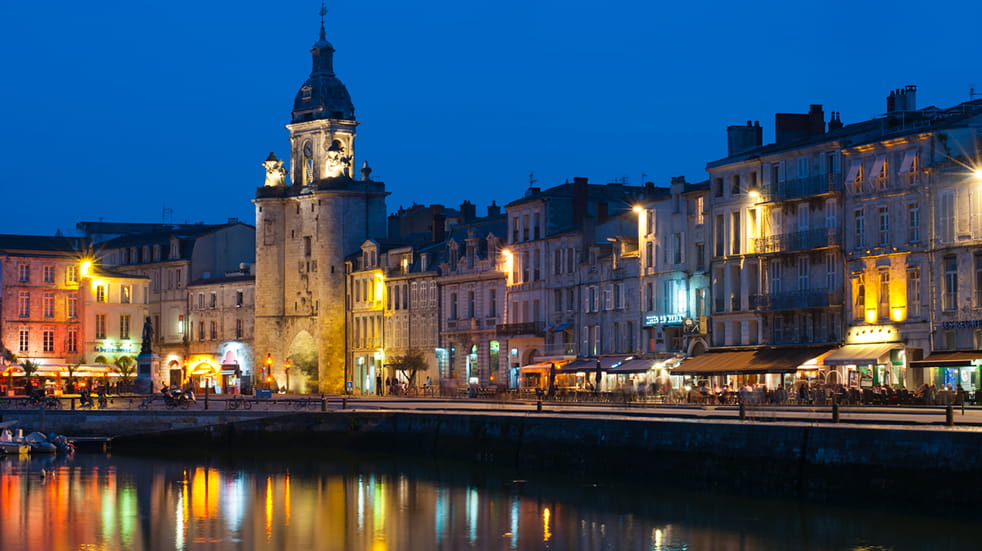 ---
9. Bremen: Renaissance charm throughout the year
Step back into the 15th century with a trip to the heart of one of Germany's most beautiful old towns, its central square and old town largely, miraculously intact despite 60 per cent of the city being flattened during World War II. The Schnoor quarter is a fairy-tale medieval maze of narrow lanes and half-timbered shops that may well be at their most evocative in the weeks leading up to Christmas.
If you're travelling with kids, maybe a stay in the quirky space-themed Ibis Styles hotel just outside the old town will turn their heads; if you're travelling child-free, unique attractions include a grimly fascinating tour of a giant former Valentin U-Boat factory and the arguably more cheerful Beck's brewery tour: Bremen is one of the oldest brewing towns in Germany and the bar and restaurant culture is thriving. Perhaps the prime spot is the Ratskeller, epically located in the basement of the town hall, a traditional restaurant that has been up and running since 1405.
Ryanair flies there from London Stansted: the flight time is 85 mins, plus a 20-minute transfer to the city centre.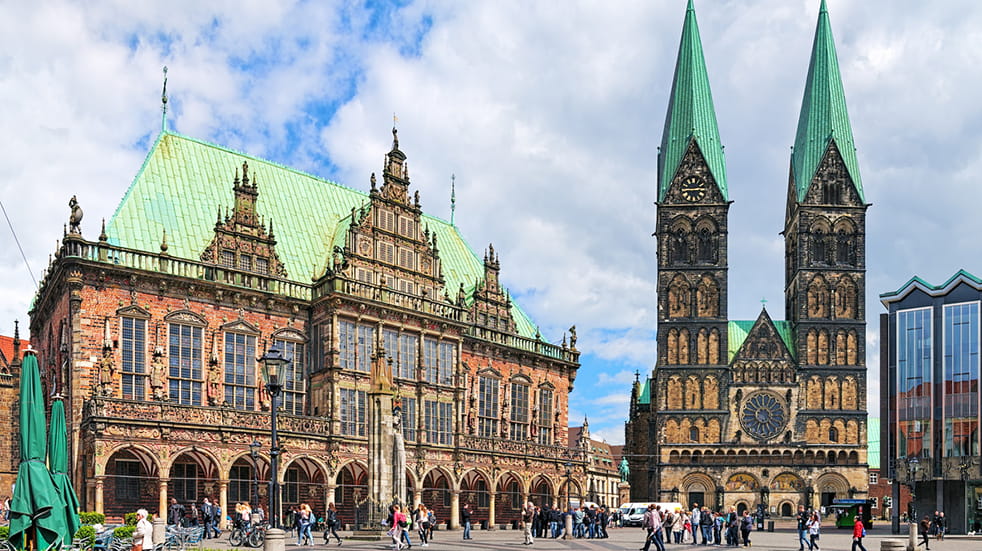 ---
10. Lille: indulge in French culture with Flemish influences
Just 82 minutes from King's Cross St Pancras (50 minutes quicker than Paris), Lille is effectively closer to London than Bournemouth or Bexhill.
Unique attractions include La Piscine, an art museum in a beautiful old swimming pool (with the pool itself and the changing rooms still intact); and dancing, dining and markets in the courtyard of the old 17th-century stock exchange, La Vieille Bourse. It's is also a good base for exploring the battlefields of World War I.
The main attraction to UK visitors, though, is that is that Lille is a short cut to immersion in the magic of France, with its elegant Grand Place and cobbled old town, along with many touches of Belgium (chocolate shops, beer, moules frites), too.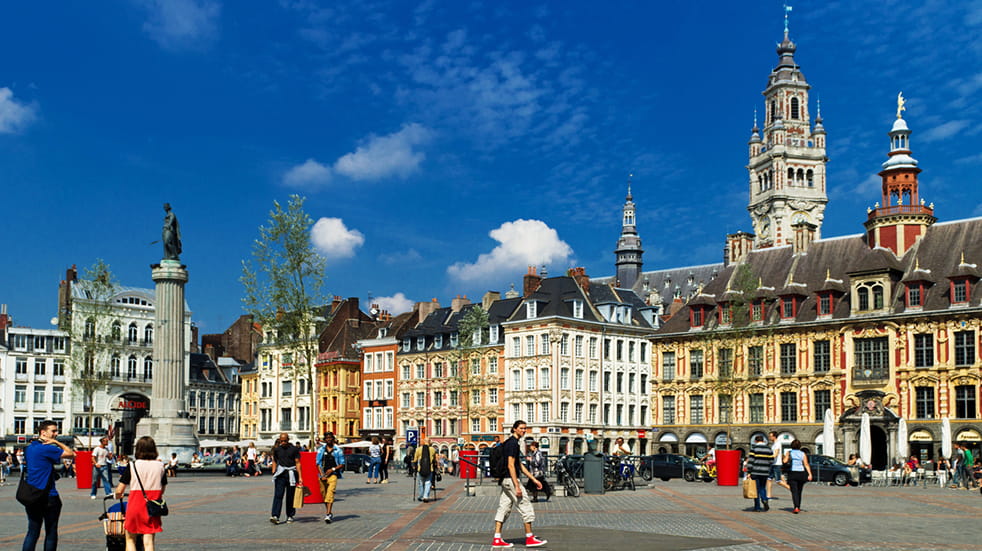 ---
Save on city breaks with your Boundless discount; savings include money off ferry travel, great rates on car hire, and holiday cash delivered to your door commission-free.