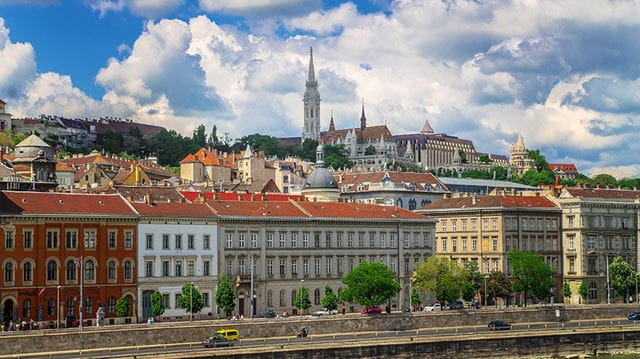 ---
Spas, the Danube and, if you're young and/or keen on stag do's abroad, ruin bars, are probably the things most people know about the Hungarian capital of Budapest.
But this enchanting central European city has something for everyone, and plenty to enjoy whether it's your first or 21st visit. Here we offer six mini packages for allcomers… including, of course, spa fans.
---
Music Lovers' Budapest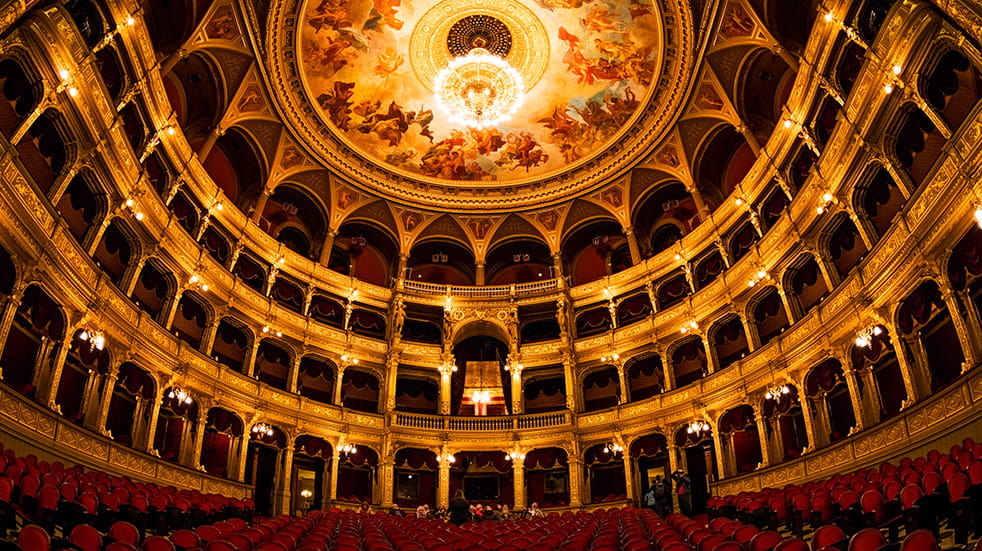 Budapest has a rich cultural history and a fantastic range of buildings in which to enjoy it.
Nowhere is this truer than in its classical music scene. One of the loveliest places for concerts is amid the impressive art nouveau interiors of the Zeneakadémia, the Franz Liszt Academy of Music. (Liszt was born in 1811 in the Kingdom of Hungary, then part of the Habsburg Empire.)
And if you're in town during opera season, you really shouldn't miss a performance at the diminutive but delightful Hungarian State Opera House [pictured].
As with many European capitals, churches also offer numerous concerts, from intimate chamber pieces at the baroque St Michael's Church to grand gugnol at St Stephen's Basilica.
Close by, the Aria Hotel, recently voted the best hotel in the world in the 2017 TripAdvisor Travelers' Choice Awards, is a must for music lovers, with daily piano concerts in a soaring lobby where guests enjoy not just music but complimentary wine and cheese between 4 and 6pm… assuming they're not in the swanky spa. Speaking of which…
---
Nature Lovers' Budapest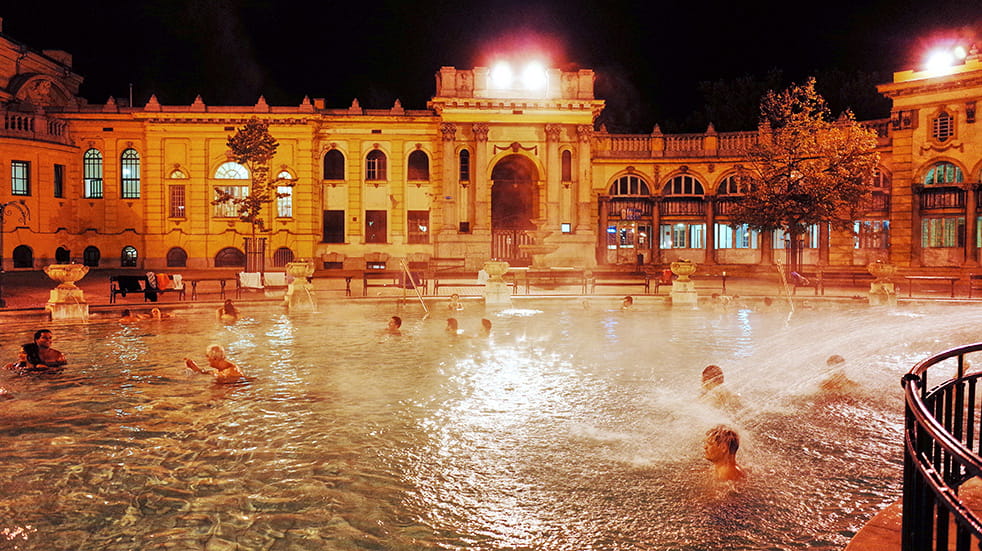 Not for nothing is Budapest known as the City of Spas.
Beneath its lies a bubbling cauldron of springs that make this city the undisputed spa capital of Europe, with 118 springs and boreholes providing water for nearly 50 Budapest spas, baths and public pools.
But even more impressive than the number is their style; from Turkish baths like the Rudas and Király spas, featuring Ottoman architecture from the 16th and 17th centuries, to 20th-century beauties like the elegant Gellert Baths, set in and outside the beautiful art deco Gellert Hotel, to local hangouts like Lukacs Baths and the vast – and always busy – 1913 neo-Baroque Szechenyi Baths, set in the city's park and housing an impressive 18 pools and ten saunas and steam chambers.
For a thermal spa in a quieter natural setting, head for Margaret Island, set in the Danube. On its western flank, the 10 pools that make up the playful Palatinus are one of the city's most popular summer spots for families, but it's the quieter therapeutic pools of the Danubius Health Spa Resort Margitsziget that hold the real draw here, offering a dizzying array of pools to enjoy in a peaceful setting.
And when you're done with spas, the island offers lots of lovely walks or cycling, though if you like your walks with views, the Gellert Hill's meandering paths offer fine views of the whole city, as do the rural hills of Buda, which are a real adventure to get to.
---
Trainspotters' Budapest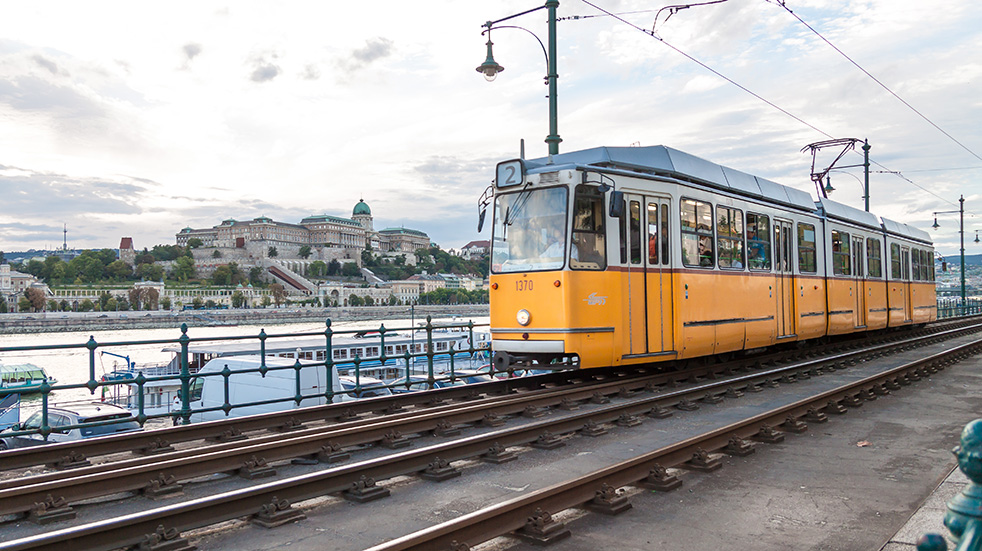 Budapesters have a wonderfully original range (https://www.bkv.hu/en/special_services/) of ways to get around their city.
A must-do for any transportation fan is the Cogwheel Railway, whose distinctive red cogwheel trains travel uphill from the enchanting little station at Városmajor Park to the forests of the Buda hills, climbing 264 metres along a pretty woods- and villa-lined 2.3 mile route.
At Széchenyi Hill it connects with the unique Children's Railway staffed by, yes, serious-looking schoolchildren in a peculiar throwback to the Soviet days. It runs to Hűvösvölgy, taking in great views of the city, plus lots of forest walking trails and, around Normafa, some beautiful 19th-century villas.
From nearby Jánoshegy you can take the Libelo chairlift back down the hill to Buda. Don't miss the city's lovely trams too; they're fast and fun, and a trip on line 2 along the river at dusk is a must.
The city's four metro lines are impressive too, with each line bearing its own distinctive architecture in its stations; line 3 is one for Socialist Realist Soviet architecture fans, line 4 is filled with contemporary/psychedelic styling befitting its recent arrival, while the sweet wood-panelled and tiled stations of line 1 boast impressive original art nouveau motifs.
---
Gourmand's Budapest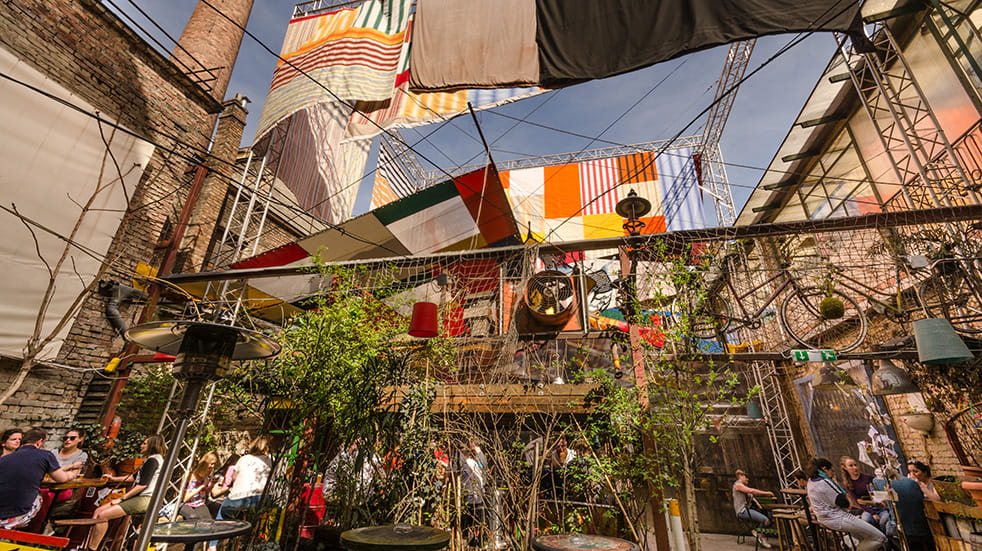 Budapest's food and drink scene has exploded in recent years, with a huge range of wonderful bars and restaurants serving the kind of eats you'd more likely expect to find in London or Paris.
Craft beers abound in bars as different as the three-storey Rizmajer Brasserie, from master brewer József Rizmajer, to the hip Aznap (https://www.facebook.com/aznapbar/) and the Léhűtő Kézműves Söröző (http://www.lehuto.com/) where friendly staff talk knowledgeably and effusively about their brews.
Wine bars, too, are blossoming; from traditional Tokaj houses like Tokaji Borozo to DiVino, which showcases more unusual Hungarian wines in two contemporary spaces filled with bright young locals.
Eats-wise, the picks range from traditional favourites like Apostolok, Csarnok Halvendéglő and stunning Lotz café in the Alexandra Bookshop to all manner of small, independent eateries reinventing hearty Hungarian dishes with light hands; we loved basement gastropub Fricska for its inventive mix of European flavours.
Also the Michelin-starred Tanti which, like many other Budapest restaurants, offers the excellent napi menü, a lunchtime institution that sees many of the city's restaurants offer set lunches for as little as £4. And portions are big here, so starters often make perfectly generous mains.
---
Culture Vultures' Budapest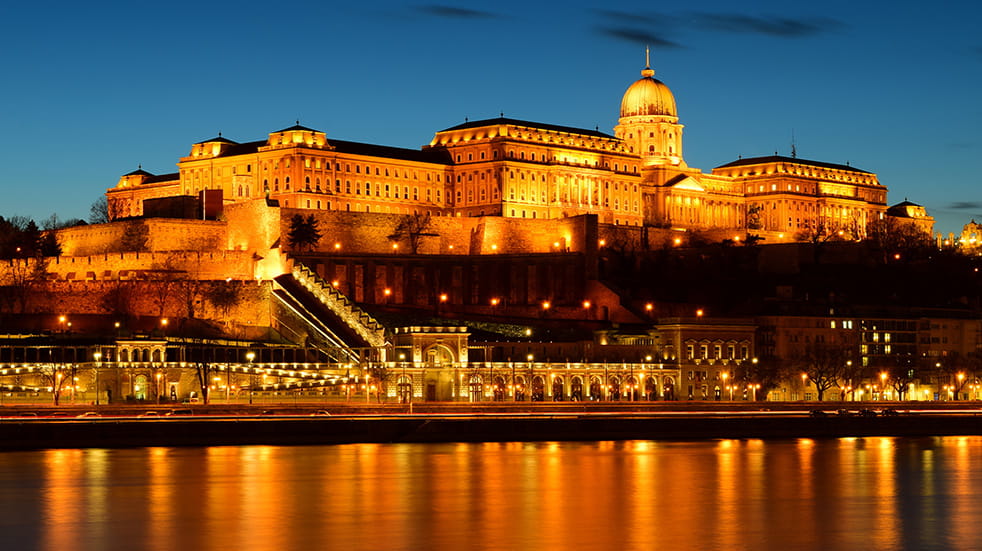 Budapest's impressive skyline promises all manner of important cultural and historic institutions, and doesn't disappoint on closer inspection.
The choice here is so great that we've only space to include a few favourites, but check out welovebudapest.com/ for a comprehensive list, and budapest101.com/ for a wide range of great tours.
Dominating the Buda side of the river, the Buda Castle area [pictured] is worthy of at least a day's exploration, including as it does quaint fishermen's houses, the 13th century Matthias Church and, lording it over the hill, the Palace complex, which contains the Hungarian National Gallery, located in the former Royal Palace (accessed via a fun funicular or some 200 puff-inducing zig-zagging steps).
On the Pest banks, the stunning riverside Parliament is a Neo-Gothic building inspired by our own Houses of Parliament and the third-largest Parliament in the world (and there are five English tours daily).
Budapest's more recent turbulent history has also left much to be explored; on a fascinating tour of Kerepesi cemetery with local guide Judit Szöllősi (budapest101.com/), we not only learnt about it but saw it in the art nouveau mausoleums, the ranks of Soviet army graves, the monumental Brutalist Workers' Movement Pantheon, and lovely tombs of Hungary's world-class chess players, musicians, politicians, poets, writers, artists and actors.
---
Film Buffs' Budapest
Even if you've never been to Budapest, there's a good chance you've seen lots of it on film… being destroyed by Bruce Willis's badass John McClane in A Good Day to Die Hard, providing NASA's HQ in last year's The Martian, or standing in for cities as far afield as Moscow (In Red Heat), Buenos Aires (Evita), London (Being Julia) and Beijing (The Martian again).
And the action continues this year with starring roles for the city in a plethora of upcoming films and series, including Jennifer Lawrence's spy thriller Red Sparrow, adapted from former CIA agent Jason Matthews' 2013 bestseller; and Jamie Dornan in Robin Hood: Origins.
Sadly, this year's most anticipated film, Bladerunner 2049, doesn't feature the gorgeous city, despite being shot in a studio here. The best way to see the locations – and indeed a great way to see the city – is on a guided walking tour; budapestlocal.com/product/budapest-film-tour/ offers a great one.
---
Top tip: Tourist-targeted city cards aren't always worth their cost, but the Budapest Card (budapestinfo.hu/webshop) offers free and discounted access to so many of the city's attractions, including its pricey spas, that it's a real must-have. It covers all transport too and comes with a handy Budapest guide, so is worth buying at the airport for your one-hour transfer into the city.