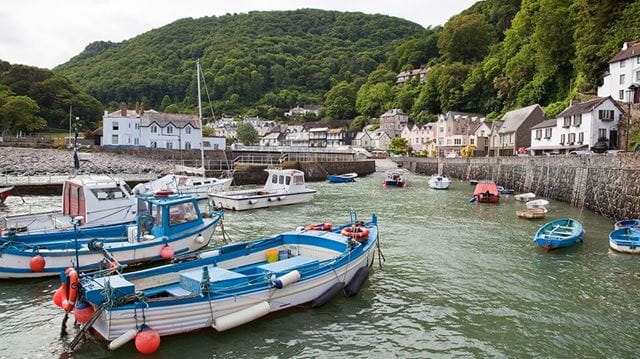 A stay at Boundless retreat Manleigh Park in north Devon gives you a chance to rediscover life's simple pleasures. Be it fossil hunting, stargazing or riding the waves at Woolacombe, outdoor fun and adventure abounds in this part of the UK…
---
Main photo: Lynmouth. Below: Ilfracombe
---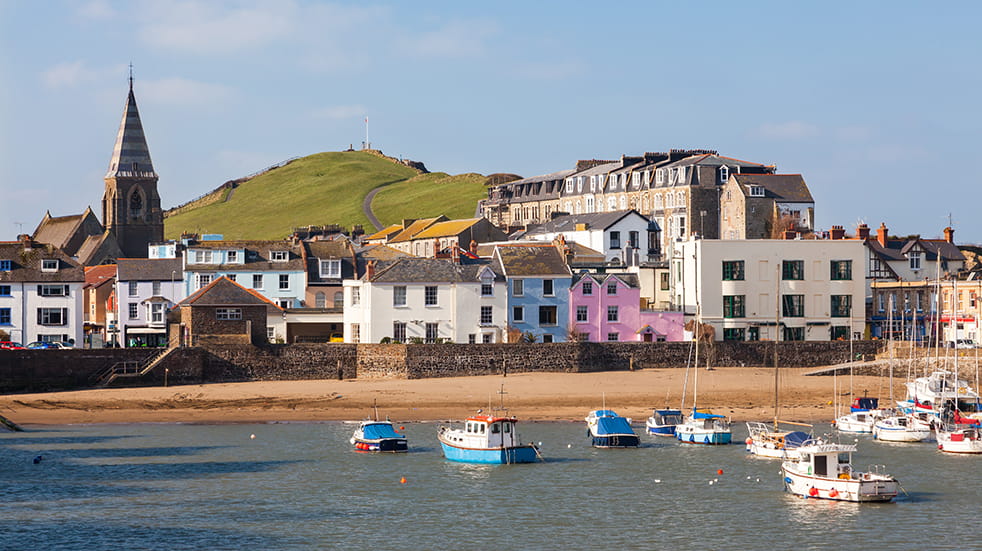 ---
1. Surf and Sand on Woolacombe Bay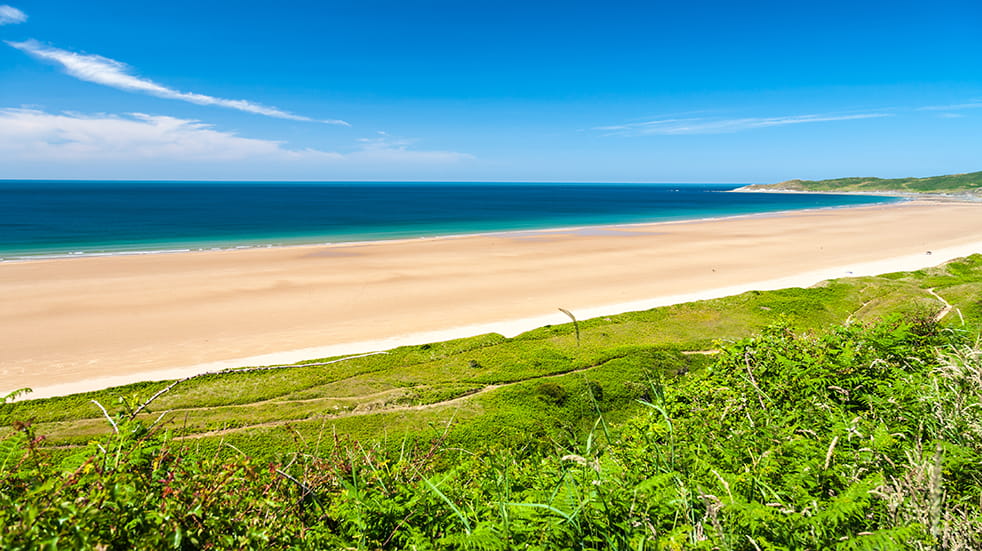 Frequently named as one of Britain's best beaches, lovely Woolacombe Bay unfurls in a three-mile arc of golden sand and fizzing surf between Baggy and Morte Points.
Children have masses of space to let off excess energy here, and you can keep them entertained for hours on end with castle building, boogie-boarding and, at low tide, rock-pooling on Combesgate Beach. Atlantic waves and the gently sloping sands make the bay a terrific place to learn to surf, with big breakers further out for serious surfers. Boards are available for hire locally.
The surrounding dunes and headlands offer beautiful walking country. Visit northdevon.com/locations/woolacoombe
---
2. Deer-spotting and Ghost Stories in Pollock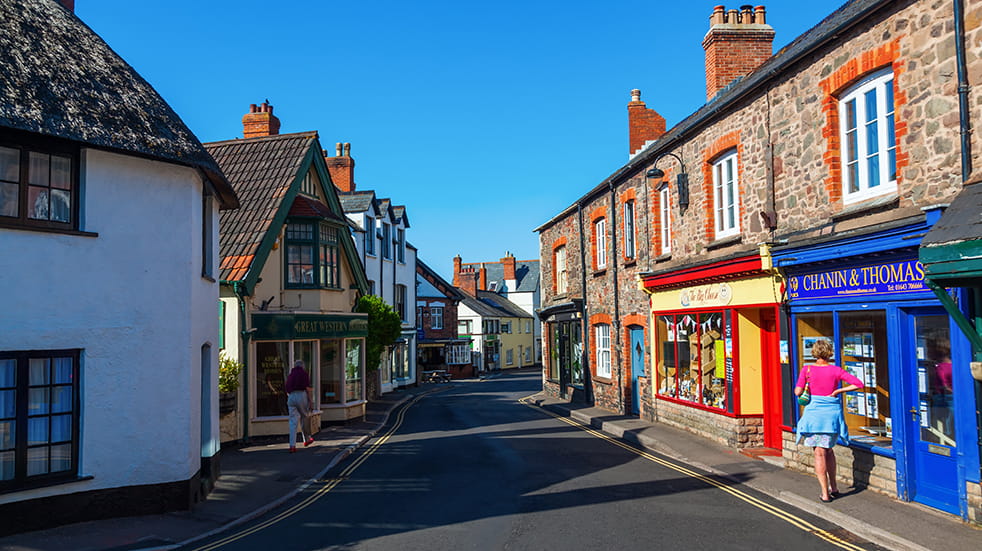 The South West Coast Path snakes through the comely village of Porlock, which reclines in gently rolling countryside, a 45-minute drive east of Manleigh Park.
Rise early and bring binoculars to spot wild red deer from Ley Hill, though be sure to check children for ticks afterwards. From here, there's an enchanting walk from Porlock Weir through ancient oak woods to Culbone, home to England's smallest complete church – it's just a tiny 35ft long.
Back in Porlock, you could stop off for a drink at The Ship Inn. Over the years, this 13th-century inn (one of the oldest in the UK) has welcomed everyone from smugglers and ghosts to poets like Wordsworth and Coleridge, who apparently penned one of his sonnets here. Wend your way back along the Exmoor Heritage coast, pausing for paddles, views and perhaps winkle-picking at some of its wild beaches. Visit southwestcoastpath.com
---
3. Stargazing on Exmoor
When was the last time you saw a properly dark sky? Heavens so pitch black you could barely see an inch ahead of you? The deliciously remote Exmoor National Park was the first place in Europe to achieve International Dark Sky Reserve status in 2011.
Kit out budding astronomers with binoculars or a telescope (available for hire for a reasonable fee from park visitor centres) and set off on the ultimate after-dark adventure to spot shooting stars, neighbouring planets and the distant glow of other galaxies. Visibility is particularly good from Holdstone Hill, near Combe Martin. A free stargazer's pocket guide can be downloaded at exmoor-nationalpark.gov.uk
---
4. Cycle or Walk the Tarka Trail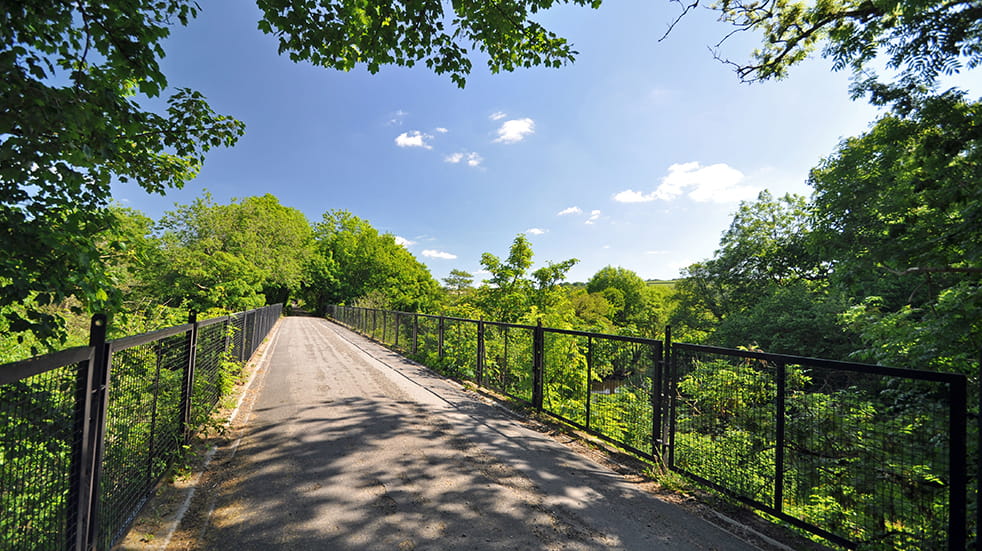 Everyone loves an otter and one of the most famous was Tarka, whose life around the Taw/Torridge rivers was so beautifully captured in Henry Williamson's classic story.
You could bring along a copy to read to your children as you spend a day happily cycling or walking a section of the Tarka Trail, which is approximately 180 miles long. The gentle, traffic-free route often follows disused railway tracks through some of the prettiest woodland, moorland and river scenery in North Devon.
See if you can spot your very own Tarka from the banks of the Taw. Visit devon.gov.uk/tarkatrail
---
5. Explore Marwood Hill Gardens
Spread across 20 acres, the award-winning Marwood Hill Gardens near Barnstaple are in full, fragrant bloom in summer, with roses, wisteria, lilies and hydrangeas in flower. With three duck-filled lakes, shady glades, unfamiliar flora to discover and a tearoom that does a stellar cream tea, the gardens are perfect for a family stroll. Adults pay £6 each to enter, but children under 12 go free. Visit marwoodhillgarden.co.uk
---
6. Scramble up Morte Point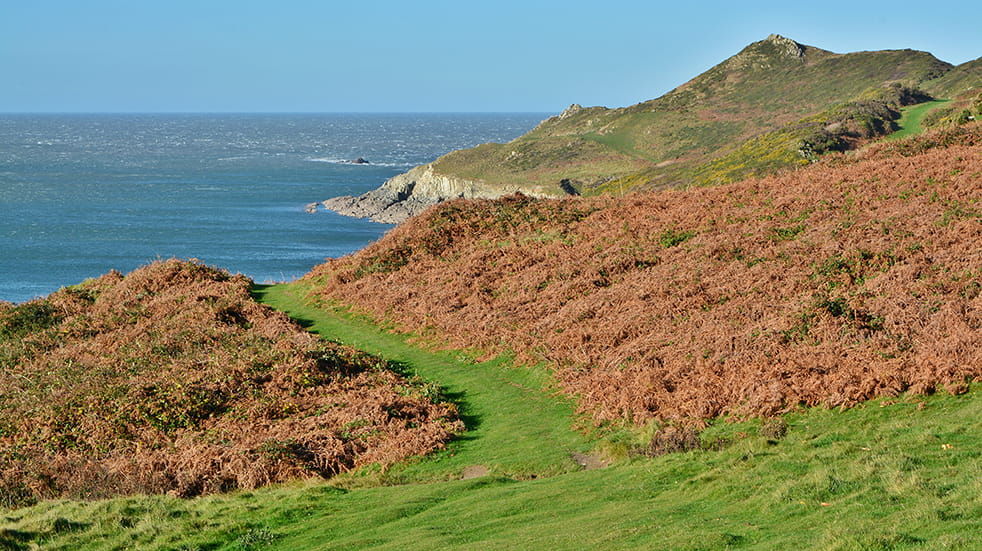 Few walks in these parts have such a wow factor as the short but ever-spectacular clamber up to the wild headland of Morte Point from the village of Mortehoe. Covering a bite-sized section of
the South West Coast Path, this 2.2-mile National Trust circular trail is easy enough for families and has plenty of kid-pleasing drama about it, with jagged cliffs plunging to treacherous seas that once washed up shipwrecks and dastardly smugglers.
Put a spring in your children's step with the promise of spotting grey seals basking on the rocks below, butterflies flitting among the gorse and peregrine falcons wheeling high in the sky above. Picnic at the top with broad views stretching across the entire sweep of Woolacombe Bay and over to the hazy speck of Lundy Island. With a little care and dry conditions, you can climb up the spiky rocks of Morte Point.
Visit nationaltrust.org.uk
---
7. Fossil Hunting in the Valley of the Rocks
With wonderfully weird rock formations and crags with names like Rugged Jack, Castle Rock and the Devil's Cheese Ring, kids need little encouragement to pull on their boots for a fantasy-filled walk in the Valley of The Rocks. Add hunting for fossils and spotting wild goats with huge horns and pretty Exmoor ponies into the mix, and this is a sure-fire kid-pleaser. The dry valley cuts a dramatic path along the coast near Lynton, flanked by scree slopes that reveal treasures from the fossil-rich Lynton Beds.
A keen eye is all that is needed to pick out brachiopods, crinoids and trace fossils like worm tubes, but children's fossil-collecting kits and scrapbooks for documenting finds make excursions even more fun.
A good website for beginners is ukfossils.co.uk. Picnic spots are plentiful and nearly all command fine views across the rock pinnacles, sheer cliffs and the Bristol Channel. The website southwestcoastpath.com has trail details.
---
8. Sand Dunes at Braunton Burrows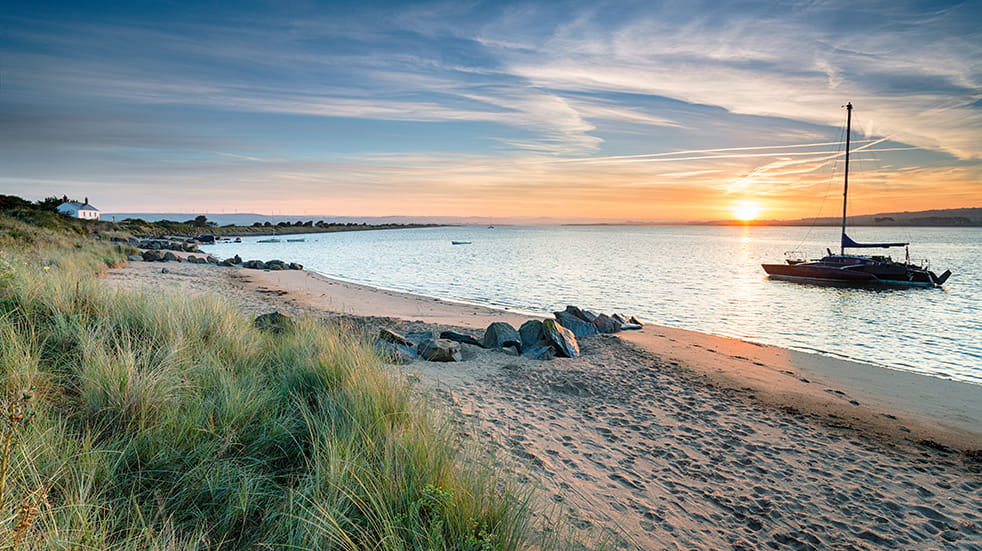 A visit to the largest sand dune system in England is bound to impress friends back at school. Going for a family walk at Braunton Burrows, a UNESCO Biosphere Reserve in the estuary of the Taw and Torridge Rivers, is a great way to learn about conservation first hand.
The dunes are pretty special, as well as the estimated 500 species of plants that flourish here. Keep an eye out for rare orchids, red Poplar Leaf beetles and butterflies like Skippers and Ringlets. The dunes flank Saunton Sands, a three-mile stunner of a beach that is ideal for a lazy afternoon. Visit brauntonburrows.org
---
9. Rock-Pooling at Low tide
You need nothing more than a bucket, a cheap fishing net and a pair of wellies or surfing shoes to embark on one of North Devon's greatest coastal adventures: rock-pooling.
Nose around the rocks and pools with your kids at low tide and you are bound to come across creatures among the seaweed: from speckled Sea Hares to Dahlia anemones, barnacles, limpets, sea snails, shore crabs and starfish. Children will be delighted with their discoveries, especially if you add some did-you-know fun into the mix by getting a copy of the NHBS Rockpool Guide, or prepare your own laminated rock-pooling tick-off list. Hotspots near Manleigh Park include Combe Martin, Ilfracombe Tunnels Beaches, Westward Ho! and Instow. Visit northdevon.com
---
10. Model and Funicular Railways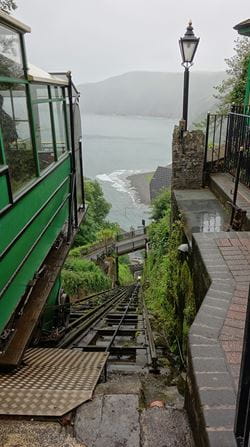 Children might enjoy taking a peek at the late 1930s model railway in the free museum in Lynton. Afterwards, you could treat them to an old-fashioned ride in the Victorian water-powered funicular that creeps down the wooded cliff face to Lynmouth, 500 feet below. There's a modest charge of £1.50 for kids and £2.50 for adults for a single ride. Lynmouth has a shingle bay for free play, crabbing and rock-pooling. Or you could begin a stunning 2.7-mile, buggy-friendly walk into the Valley of The Rocks here. Visit visitlyntonandlynmouth.com
---
Boundless' north Devon leisure retreat
Snuggled into the hillside overlooking the lovely village of Combe Martin, Manleigh Park offers accommodation from bungalows and log cabins to chalets and caravans and has stunning panoramic views across the valley.