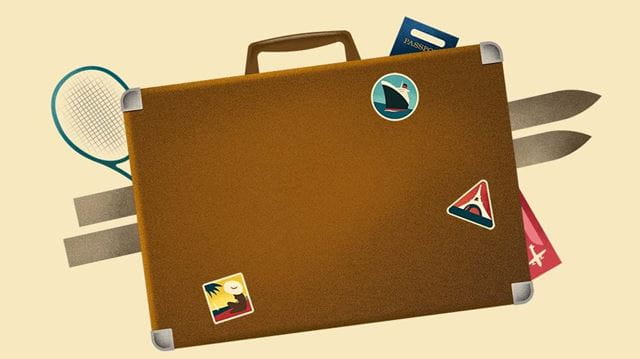 How do you make the right holiday choice? Our expert guide to even the most far-flung corners of the world will help you start making your travel plans.
Are you after a guided tour or a cruise, perhaps? Or something off the beaten track? Maybe you're planning a solo expedition – or just fancy a bit of winter sunshine? Whatever you set your sights on, we can help you decide where to go – and find you a great deal though one of our Approved Partners. Happy planning!
---
Grand tour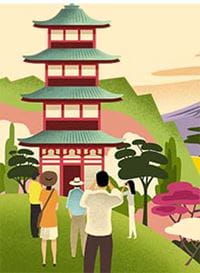 For even the most independent of travellers, there are times when it's nice to put yourself in the safe hands of an expert and join an organised tour. If you're travelling alone or with a friend or loved one, it can be reassuring to let a specialist company, with extensive knowledge of the destination, put together your itinerary and allow you just to sit back and go with the flow. It's a social way of travelling, too, and often leads to lifelong friendships.
Is a grand tour right for you?
Travel is social by nature and it's great to share your travel experience with others, but you'll need to be flexible and patient as not everyone will go at the same pace. Many guided holidays will incorporate free time, so you can have some time out but have the comfort and security of knowing you can join the rest of the group for breakfast the next morning. It's also a good option for destinations where you're less familiar with the language and etiquette.
Where to go on a grand tour
Turkey, Morocco, India, China, Vietnam, Russia, Sri Lanka, Chile, Argentina, Peru, Brazil, Kenya, South Africa, Japan
Boundless member offers
---
Go Experiential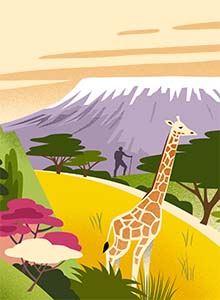 You may be seeking a holiday with adventure, action and unique experiences, to master new skills, test your endurance, achieve a lifetime goal, expand your horizons or perhaps just to step out of your comfort zone and go home with a sense of fulfillment and fabulous stories to tell.
Is a experience holiday right for you?
If there's something you've always dreamed of doing, or you've simply become a bit bored with beach holidays or city breaks, perhaps it's time for something a bit more challenging. Even the most mainstream of tour operators are now offering add-on excursions, so you can spice up your regular beach holiday with a fun activity. Grape-picking, birdwatching, white-water rafting, climbing Mount Kilimanjaro – you name it, there's a company out there to arrange it for you.
Where to go on an experience holiday
Scotland, Ireland, Lake District, the Alps, Pyrenees, Croatia, Majorca, Nepal, Thailand, Vietnam, Malaysia, Brazil, New Zealand
Boundless member offers
---
Be Prepared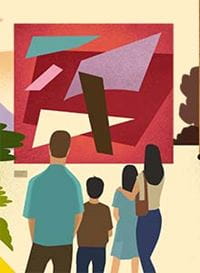 While some travellers are happy to just pack a bag and wing it, others won't travel without planning every detail of their trip, down to airport transfers, museum visits and even restaurant reservations. Luckily, there's so much information available online, and help at hand from knowledgeable travel experts, it's possible to arrange pretty much everything you see and do before you leave home.
Is a pre-planned holiday right for you?
A well-planned holiday is a good idea if time is short, if you're not a regular traveller or if it's a special celebration where you don't want anything to go wrong. Extra forward planning is also advisable if you're travelling with young children or elderly relatives, if you're going to a city or country where unprepared tourists might fall foul of unscrupulous operators, or if it's a top tourist destination where even the locals have to book up in advance.
Where to go on a pre-planned holiday
Rome, Barcelona, Venice, New York, Paris, London, Las Vegas, Thailand, India
Boundless member offers
---
Live like a local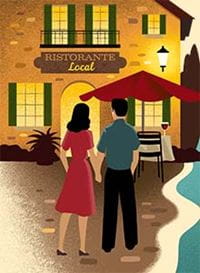 You've climbed the Eiffel Tower, walked the Great Wall, crossed the Golden Gate Bridge, but did you really get under the skin of these destinations? You only have to look at the rise of Airbnb to see that many travellers now want a more authentic experience, swapping city-centre hotels for accommodation in apartments in local neighbourhoods to get a real feel for everyday life.
Is local accommodation right for you?
If you're confident enough to forego the security of a hotel concierge, take pot luck on an untranslated menu and don't mind getting a bit lost, you're ready to go local. You'll find hidden gems that few other tourists will have discovered and meet real local people who don't work in hospitality. If you like the idea but you're not quite brave enough, you can always enlist the help of a local guide.
Where to go to live like a local
Florence, Madrid, Brighton, Amsterdam, Bruges, Nice, San Sebastian, Athens, New York, San Francisco, Miami, Sydney, Melbourne
Boundless member offers
Cottages.com; James Villa Holidays
---
Choose to cruise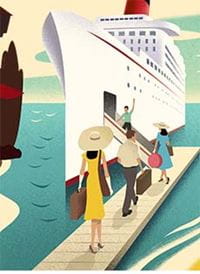 Cruising is often dismissed by those who haven't tried it, but adored by those who have. Thanks to major investment in ships, on-board facilities and entertainment, and the development of more flexible itineraries and exotic ports of call, the popularity of cruising has grown considerably in recent years. In fact, cruising has become the fastest-growing travel sector in recent years.
Is a cruise right for you?
Cruises come in all shapes and sizes – from small, intimate river cruises to veritable floating ocean cities, offering everything from exploration, education and ballroom dancing to surf pools, dodgems, climbing walls and West End-style shows. Cruises can also cover some of the most remote corners of the world, which you'd struggle to see by any other means. And, whether you sail for just a few days, a week or take a once-in-a-lifetime world cruise, there's the added benefit of not having to pack and unpack.
Where to go on a cruise holiday
The Caribbean, Mediterranean, Baltic, Alaska, Norwegian Fjords, the Danube, the Nile, British Isles
Boundless member offers
Belmond River Cruises;Barrhead Travel
---
Simply solo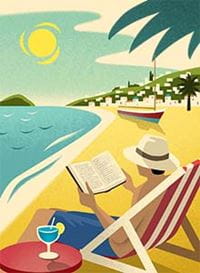 According to a recent TripAdvisor survey, 17 per cent of global travellers will travel solo for the first time in 2016. Travelling alone can be a truly liberating experience – imagine exploring a destination completely at your own pace, without having to consider the needs of a companion.
Is a solo holiday right for you?
There are potential pitfalls, including safety and security concerns, dining alone and the dreaded single supplements, but plan your trip right and you should be able to overcome all of these. The travel industry is quickly wising up to the needs of single travellers and many will now waive supplements, particularly in the low season. If you don't like the idea of completely going it alone, you can join other single travellers on a specialist solos holiday.
Where to go on a solo holiday
The Greek Islands, Lisbon and Porto, Canary Islands, Barcelona, Brittany, Tuscany, Jersey and Guernsey, Dublin, Reykjavik, Singapore, Canada, New Zealand
Boundless member offers
---