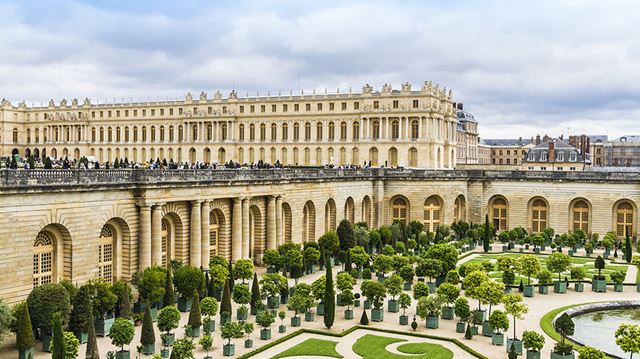 ---

Main photo: Jardin du Luxembourg in the 6th arrondissement

---
1. Parks and recreation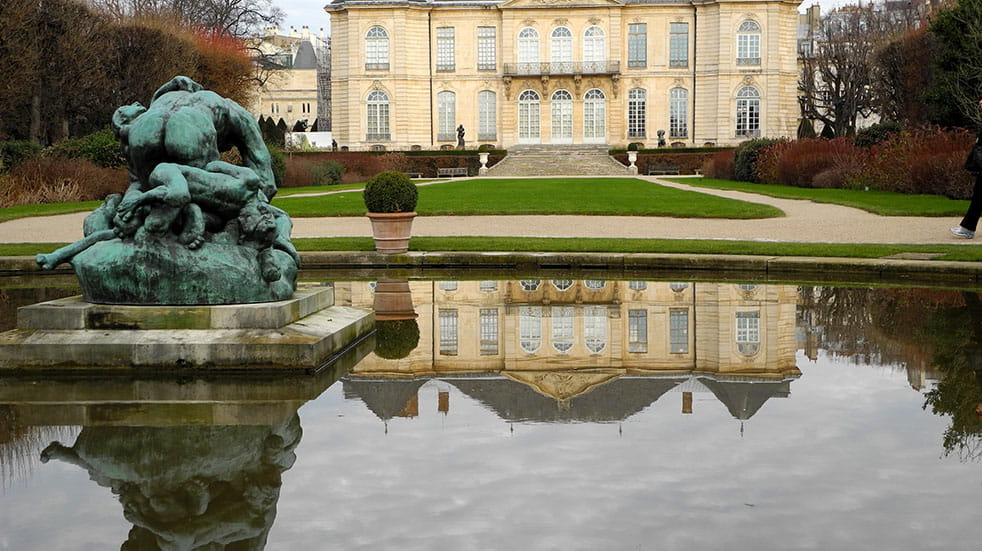 London has three times more green space than Paris, which is why seeking out the few green spaces the French capital has seems such a treat (and why they're so lovingly tended).
The island garden of Square Jean XXIII at the base of the Notre-Dame is high on our favourites' list, as is the Jardin du Luxembourg (top picture), where watching the world go by from a deckchair is a treat.
And if you like art with your natural ramblings, the gardens of the Rodin Museum (pictured) are a must, dotted with pieces by the great artist.
Art abounds at the Musée de l'Orangerie in the lovely Jardin des Tuileries, too, where eight of Monet's 'Water Lilies' murals make it feel almost like you're in the Japanese gardens of Giverny that inspired them.
If you have time, don't miss a day trip to Versailles, where André Le Nôtre's 17th-century gardens are at their eye-popping best in late spring.
Back in town, the fascinating cemetery of Père-Lachaise is a beautiful place to explore, as is our personal favourite, Parc Monceau, which has it all: a riotous mix of gorgeous planting, architectural follies, water features, lots of statuary and even a pond surrounded by Corinthian columns inspired by Ancient Rome. Bonkers, but brilliant.
---
2. Bridges and tunnels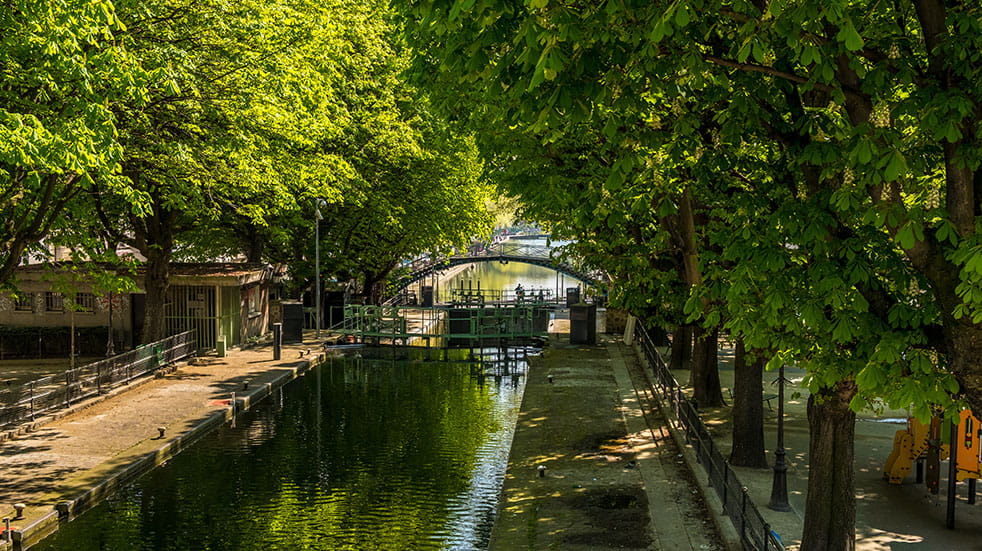 Follow the lovely 4.5km-long Canal St-Martin (pictured), which, while firmly part of the city, will make you feel a long way from it as you meander up to Parc de la Villette watching canal boats navigate the calm waters through locks and pivot bridges.
For craft beers and good snacks, stop for a rest at the Bassin de la Villette, where the Paname Brewing Company has a lovely outdoor space overlooking the water.
If you're unlucky and catch a wet day, Paris's extensive catacombs make a curious rainy day attraction. These underground tunnels (accessed from Place Denfert-Rochereau) contain the remains of more than six million people, whose bones were brought here during the 18th century to ease overcrowding in the city's cemeteries.
A tour is not for the faint-hearted, but from the inscription at the entry ('Stop! This is the Empire of the Dead'), walls of skulls and artfully arranged displays of bones, to the rusty gates blocking tunnels leading to hundreds of miles of off-limits areas, it's a fascinating few hours that will release your inner Indiana Jones whatever your age.
---
3. Market forces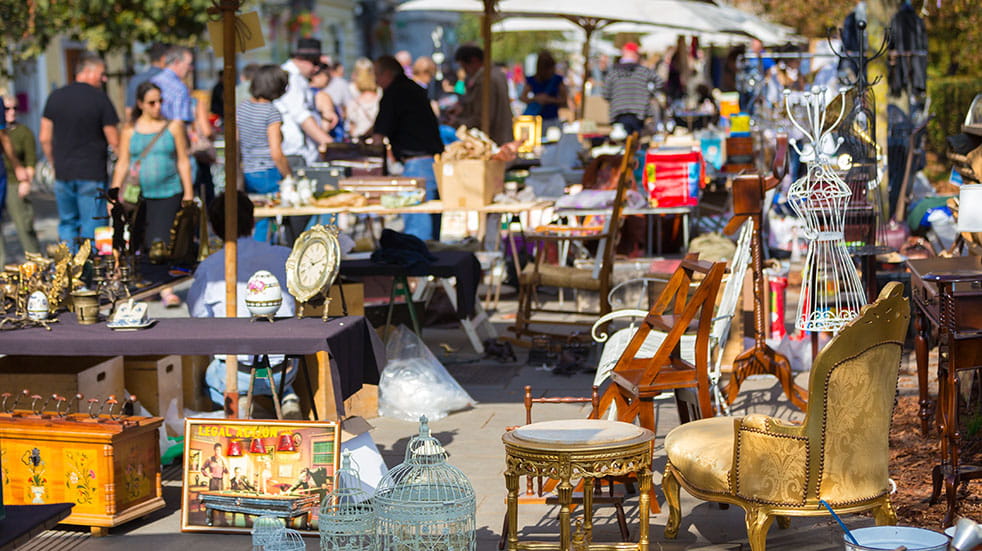 Paris has a fabulous selection of outdoor markets covering every conceivable kind of ware and food.
Flea markets here are huge – notably the weekend Marché aux Puces de St-Ouen (pictured), which is generally thought to be the biggest flea market in the world, with some 2500 traders covering seven hectares.
If you've never been it's a must, but if you have, head instead for the smaller (though still impressively extensive) Puces de Montreuil in the 20th arrondissement or, our favourite, the weekend Marché aux Puces de la Porte de Vanves in the 14th.
More arty and antiquey is the equally enjoyable Brocante des Abbesses in lovely Montmartre; foodies shouldn't miss the huge Marché Bastille, held each Thursday and Sunday and stuffed with around 100 food stalls offering everything from meats and cheeses to the kind of seasonal produce you never see in supermarkets.
On Saturdays, the food vendors give way to art, design and crafts at Le Marché de la Création Bastille, the largest weekly art market in the capital and a lovely spot in which to find some truly original works by makers and artists.
---
4. Plats du jour – et nuit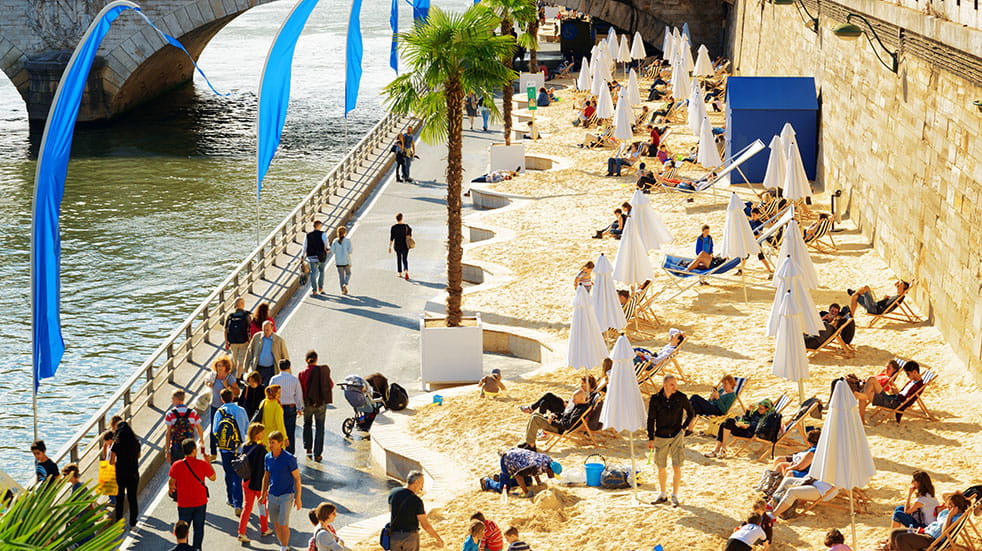 Is there anything lovelier than al fresco dining? Of course there is – al fresco dining in the food capital of the world.
It needn't be expensive; sure, Paris has the third-highest number of Michelin-starred restaurants in the world (behind Tokyo and Osaka), but even the most humble bistro will pride itself on its food, with plat du jour and prix fixe menus.
We love the Marais and the aforementioned Canal St-Martin (above), where you can pull up a bistro chair on a pavement or canalside terrace and while away an entire afternoon for the price of a cocktail at the chichi Philippe Stark-designed Le Bar Long in Le Royal Monceau hotel.
For a secret garden nonpareil, seek out Le Bistro des Dames near the Place de Clichy, with secluded tables tucked amid dense foliage.
Equally entrancing for romantic meals is the bar of the Particulier Montmartre hotel, set in an exotic garden designed by Louis Benech (who also renovated the Tuileries).
If you've got the family in tow, head for the pretty Rosa Bonheur pavilion in the Parc des Buttes Chaumont or Les Jardins de Bagatelle, set in the woodlands of the Bois de Boulogne. The kids can run wild around a huge terrace once they've wolfed down the special children's menu devised by the chef, leaving you to enjoy your digestif and coffee.
Come the evening, the banks of the river Seine offer gorgeous waterside drinking and dining, notably on the terraces of La Plage Parisienne [pictured].
---
5. Cultural pursuits
Paris always has something to offer art-lovers, and exhibition themes for the season often take in romanticism in all its forms.
Visit the Petit Palais's 'De Watteau à David, La Collection Horvitz' featuring around 200 18th-century romantic artworks; or the ongoing 'Jardins' exhibition at the Grand Palais, which features works by 150 artists including Picasso's 'Nu dans un Jardin'; or the same venue's 'Rodin: the Centennial Exhibition.'
Outdoors, too, there's no shortage of art and antique areas to meander through. We like the Village St-Paul (between the rue St-Antoine and the Seine), where a weekend brocante is bolstered by lots of lovely antique shops.
And the lanes and streets of Belleville in the 20th arondissment, which has become a sort of alternative Parisian art hub.
In May (this year 21-22) some 250 local artists open their studios to the public. To literally immerse yourself in art the place to head is Monet's house in Giverny (above). It's 50 miles west of Paris – the fastest trains take 45 minutes – but if that's too far, or the hordes too daunting, the rather charming L'Entrepôt, back in Paris's southerly 14th, makes a much more manageable arty excursion.
Set up as an indie cinema, it's now an ace cafe with quite a nice museum attached. Contemporary art exhibitions, arthouse films and live music all take place against the backdrop of a huge restaurant with veranda and patio garden, making it the perfect attraction for a spring afternoon in Paris.
---